It is time to change seasons!! Fall's on the horizon, right?! It is time to update your closet but what if you do not want to get rid of your dresses of your skirts? Well, if you are wondering what to rock under them, then you should grab a pair of slip shorts from Thigh Society!
For the perfect pair of shorts to wear underneath it all, you definitely need to give Thigh Society a peek… Especially if you are wearing something sheer, like I did for the TCFStyle Expo! But if you are wearing a skirt and want to make sure your thighs don't chafe, then you need to check out today's giveaway with Thigh Society!
A Thigh Society Giveaway?
Ohhhh yes.
But first, let us tell you a little bit more about the brand!
These slip shorts (not shapewear, let's make this clear) can be used in so many ways aside from chafing-prevention. You name it and folks have rocked their Thigh Society slip shorts for it… including for sleep, under skirts, over tights, yoga, mild exercise, modesty, and maternity (Or maybe you have your own idea once you try them, and that works, too!)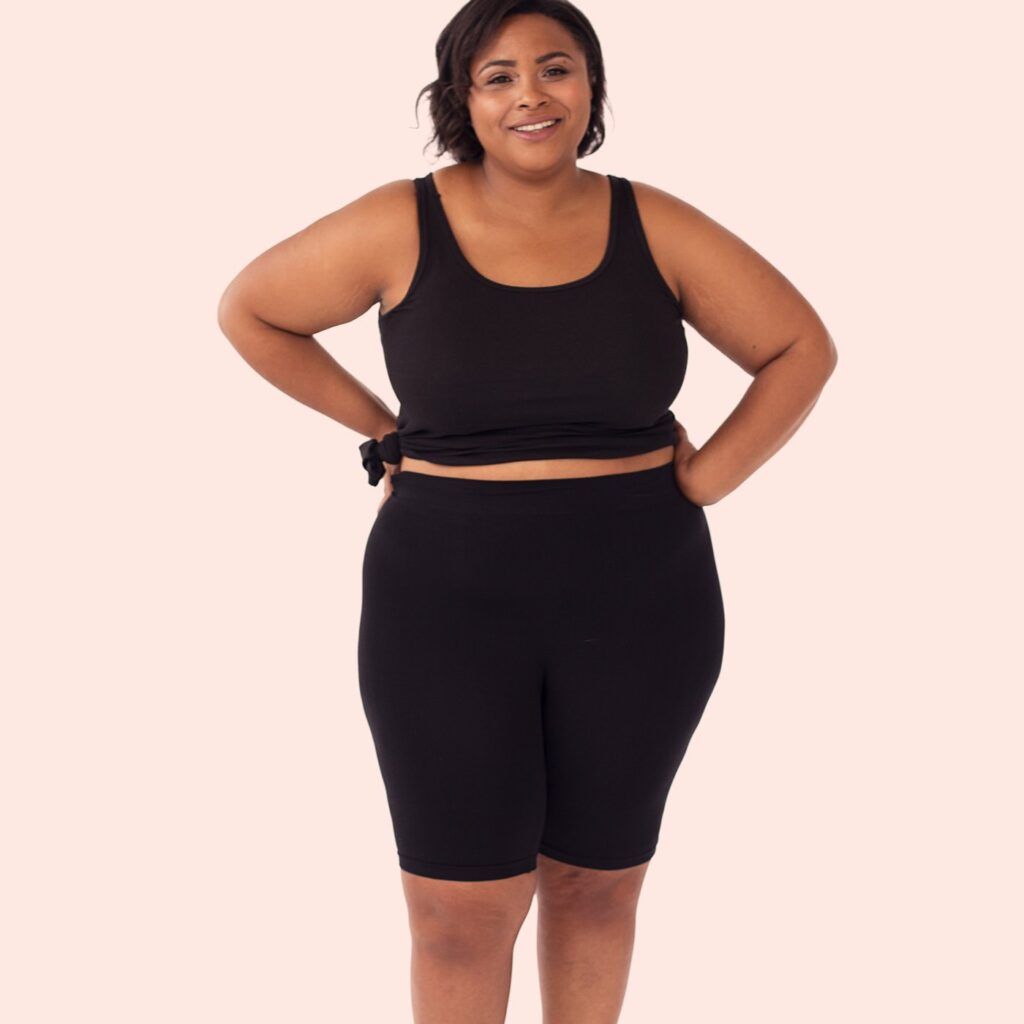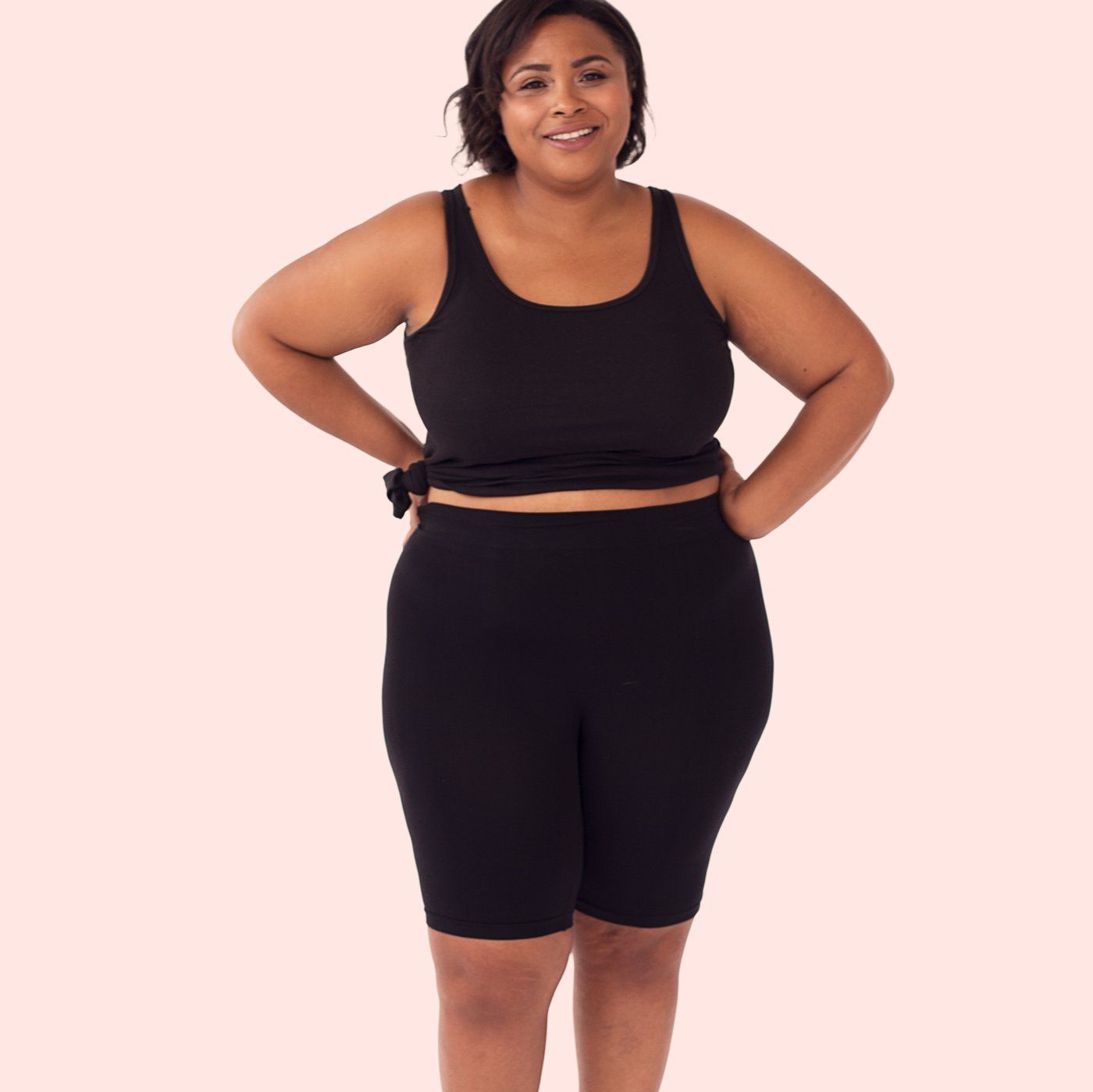 Available up through a 4x, these slip shorts come in both low and high rise options. Even better? They have a variety of hues, including my fave, the carmel, which is a nude to me shade! And before you ask, yes they do ship internationally! Thigh Society ships via USPS (orders to US), Canada Post (orders to CA) and DHL Ecommerce (orders to rest of the world).
Intrigued? I know you are… So, what will the winner score?
We are hooking up two readers with TWO pairs of SlipShorts!
To enter, all you have to do is follow the steps in the giveaway form below. For each action, you will earn entries! And you have to move fast, because the giveaway closes on Monday, October 1st, at 11:59 PST!
Good Luck!
Cannot wait and want your own pair of Thigh Society SlipShorts?
Thigh Society slipshorts very rarely go on sale (almost never!) and we are here to help spread the news. Take advantage of the sale from September 27th to October 7th.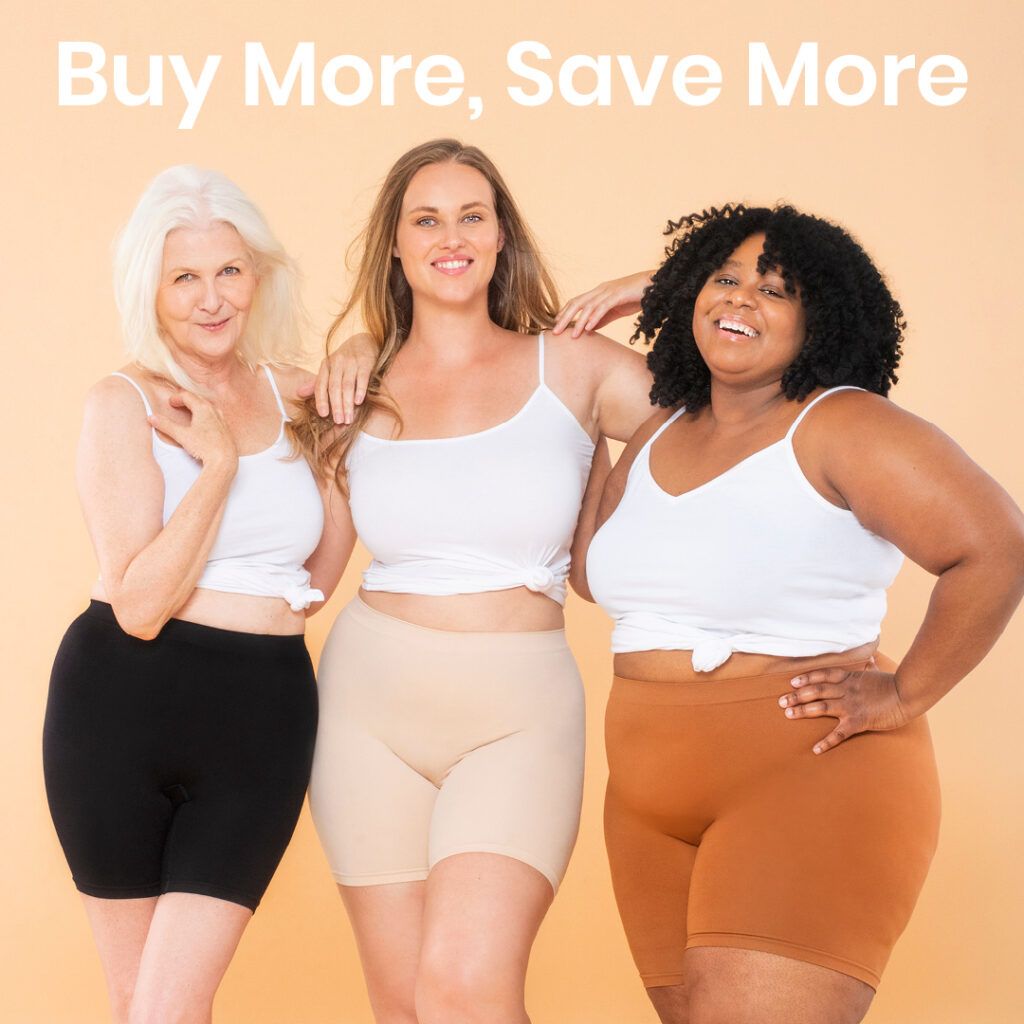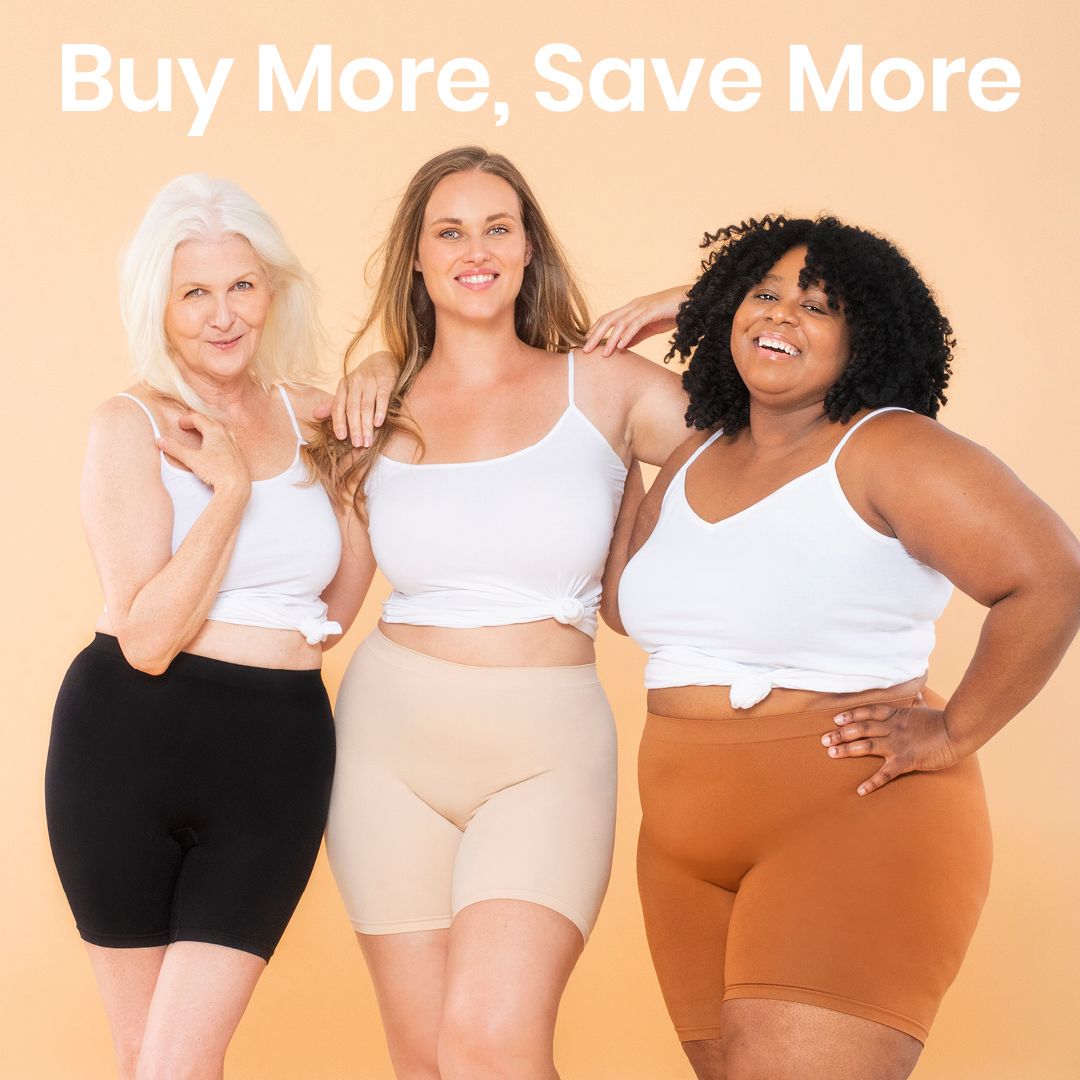 Starting Thursday, September 27th through Sunday, October 7th, you can pick up your very own pairs of Thigh Society, if you do not want to miss out!
But let us break down this Thigh Society sale:
Buy 1, get 15% off (no free shipping) with code: 1SAVE15
Buy 2, get 20% off (free shipping on 2 or more) with code: 2SAVE20
Buy 3, get 25% off with code: 3SAVE25
Buy 4, get 30% off with code: 4SAVE30
Buy 5, get 35% off with code: 5SAVE35
Shop the sale NOW at ThighSociety.com
Good luck to all of you who enter and for those of you about to have a little fun shopping!
Have you heard of Thigh Society before? Do you have a few pairs? How do you rock yours?