Though there are many leaders who have spearheaded the plus size industry, Chenese Lewis is an OG. The multimedia star is celebrating 20 years of pioneering the plus size community in 2020. Plus, Lewis has been doing the work since before the word "blog" ever existed.
Lewis has achieved a lot in her 20 years in the industry. Between hosting, acting, and modeling, Lewis is a Jane of all trades. Her introduction to the plus size fashion world began in 2003 when she historically won the first Miss Plus America pageant.
Black plus size women have often been snubbed from getting their accolades for their contributions. However, Lewis has made herself impossible to ignore by starting initiatives on major platforms to bring awareness to the plus size community. Since her induction into fashion as a historical figure in the plus size community, Lewis has gone on to achieve new goals. Here are just a few of her accomplishments as she approaches 20 years of influencing in the plus size world.
BET's Hell Date
Chenese Lewis started her acting career in 2007 on BET's Hell Date. Though Lewis was only in a few episodes, she did more for the visibility of fat Black women than viewers still get today.
Love Your Body Day Event & The Chenese Lewis Show
In 2008, Chenese Lewis helped the Hollywood chapter of the National Organization of Women (NOW) launch the first Love Your Body Day event. The event was made to combat the body stereotypes and disorders young girls often face at the hands of the media.
https://www.instagram.com/p/BoXGPZejr5j/
All the while, Lewis also made the switch from actor to host. The plus size influencer went on to form the Chenese Lewis Show, which has become the number one plus size podcast. Lewis has interviewed numerous leaders in the plus size community on the show including Hijabi Leah Vernon, CEO and President of the Ms. Full-Figured USA pageant Theresa Randolf, and a plethora of other influential people in plus.
ANTM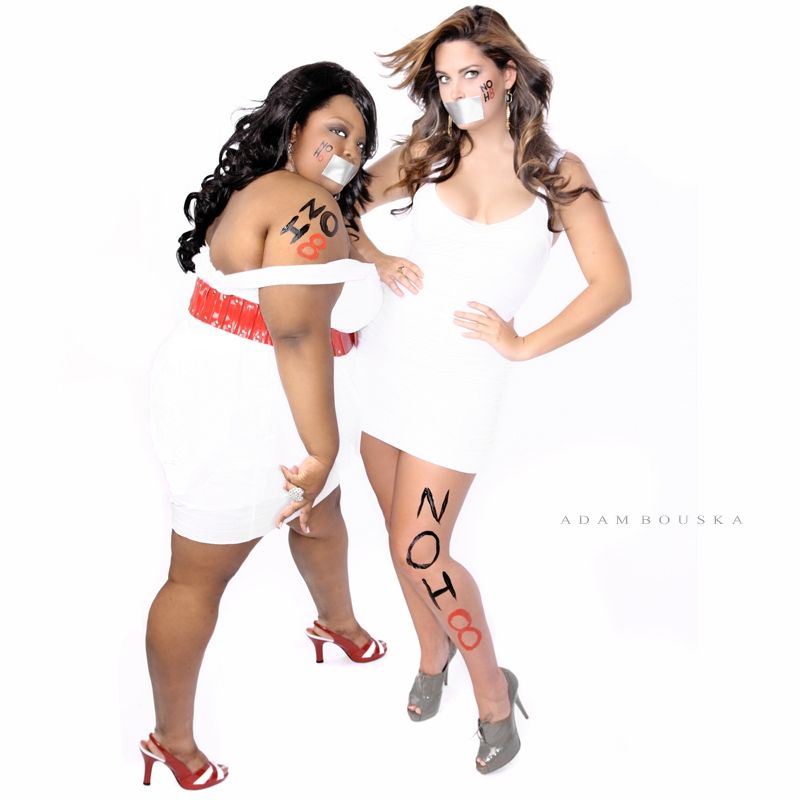 Lewis had a full-circle moment in 2010 where she posed for the Noh8 campaign with the first plus size winner of America's Next Top Model Whitney Thompson. In honor of the Love Your Body Event that Lewis initially started, the two collaborated with Hollywood NOW for a second time to show body positivity before it became the buzzword we all know today.
Modeling Career
https://www.instagram.com/p/B6yimo8BVZi/
As a pageant girl would have it, Lewis also went on to model for a bunch of plus size brands. She was one of the first size 22 models to pose for Torrid. Not to mention, Lewis was a Curve Spokesperson for Ashley Stewart and was the cover star for VICE UK's 10th anniversary.
https://www.instagram.com/p/BhNAeVNlRYR/
Clearly, there's still more work to be done in the fashion industry because visibility like Chenese Lewis' is scarce even today. Fortunately, with her podcast, hosting skills, and status in the plus size community, Lewis is still able to bring awareness to the lack of diversity that still exists in media today.
How long have you been following Chenese Lewis? Are you an OG stan or a newbie fan? Can you believe it's been 20 years?
Let us know in the comments!