Fashion to Figure has been on a roll with their plus size collaborations. After wrapping up the Nadia x FTF Accessories and the SRV x FTF collection, we have a new collection to shop! The Gabrielle Union x FTF Holiday Collection has JUST dropped, and we are geeked.
Last holiday, we experienced a plus size collaboration with Danielle Brooks! This year, we get to dance the night away in the Gabrielle Union x Fashion to Figure Holiday collection!
Now, if you don't know, FTF is under the NY & Co umbrella. Miss Gabrielle has a fly and fun collab going on over there. But for the plus size customers, she wanted to make sure that her friends and family could participate.
She wanted to make sure her folks could partake in the holiday fashion festivities, in her designs.
My line's availability at Fashion To Figure is a critical and personal moment for me.

This is for my family and all the plus-size women who have messaged me asking for Gabrielle Union.

This partnership goes beyond offering a more inclusive and extended size range, it was a deliberate effort to focus on a technical fit that celebrates curves." Gabrielle Union
This is where this Gabrielle Union x FTF Holiday Collection hits a special note for Gabrielle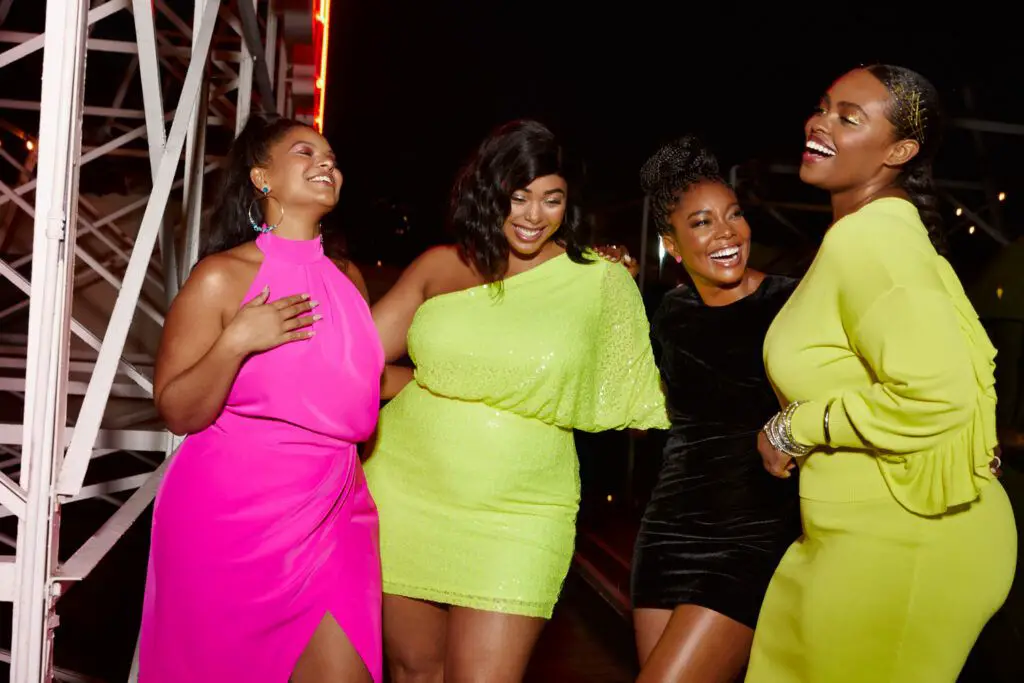 For those of you asking, yes, this does make sense. Gabrielle Union has been THAT CHICK. She is an actress who has used her voice to advocate for many of those without the platform or voice to do so.
"It was a natural first step to offer the size range that FTF currently offers, but we are also working on getting the fit right for sizes beyond a 24 for future collections.

I am so excited to be on this fashion journey, every collection levels up and I am closer to my personal goal of having a brand with bomb clothes that fit all bodies."
Want to know what is more interesting?
We learned that both Gabrielle's mother and sister are both plus size! Yup! She wanted to create items that they could own their curves in. This is how this collaboration comes into play.
Your First Look at the Gabrielle Union x FTF Holiday Collection!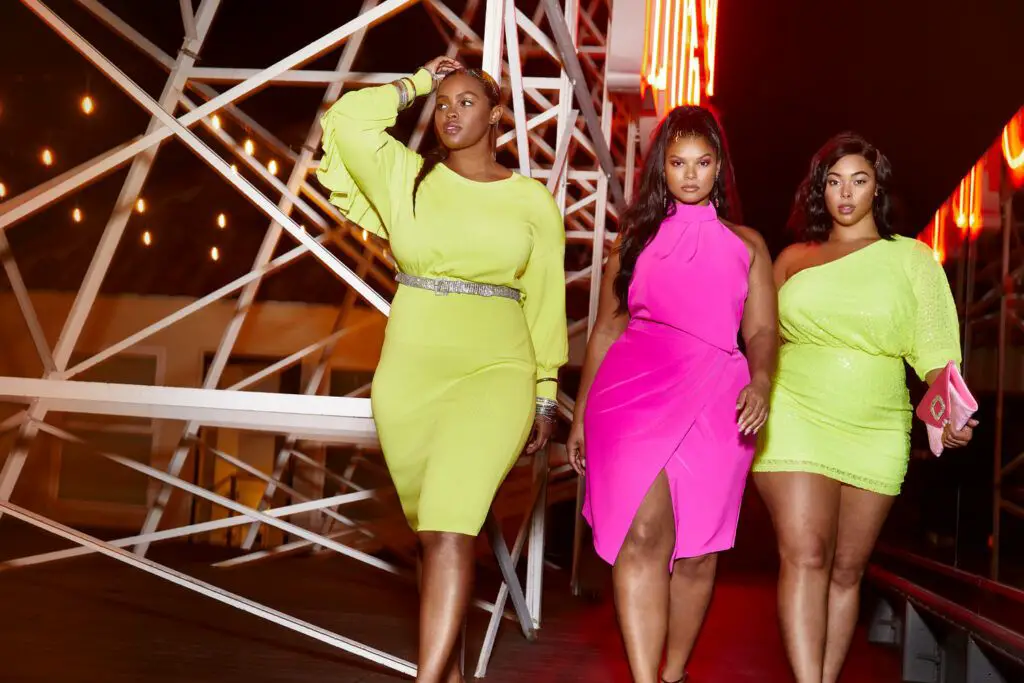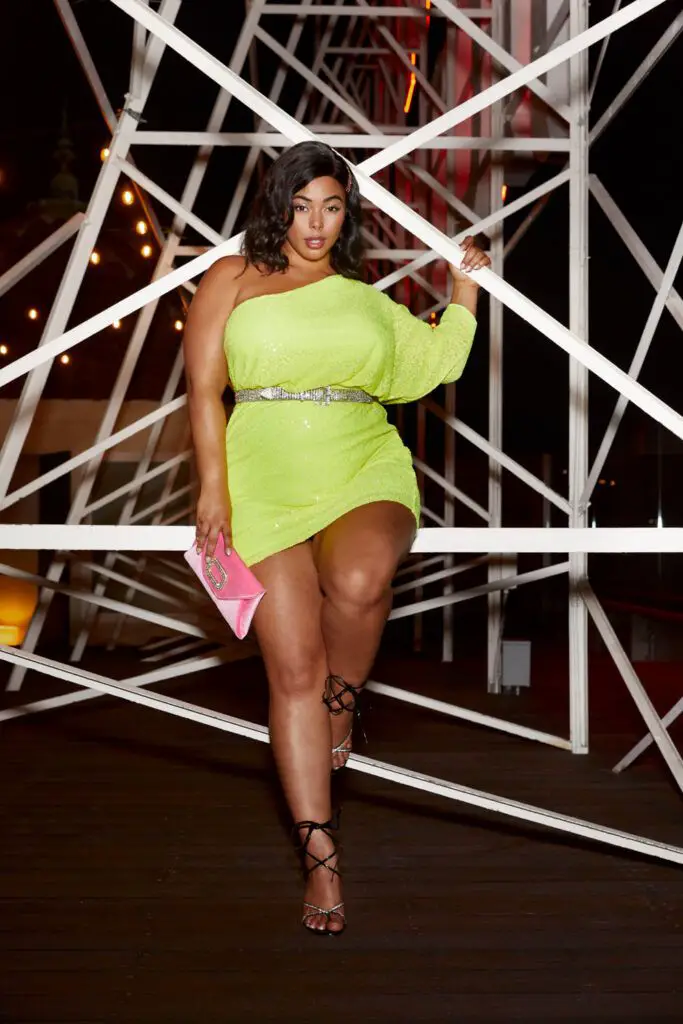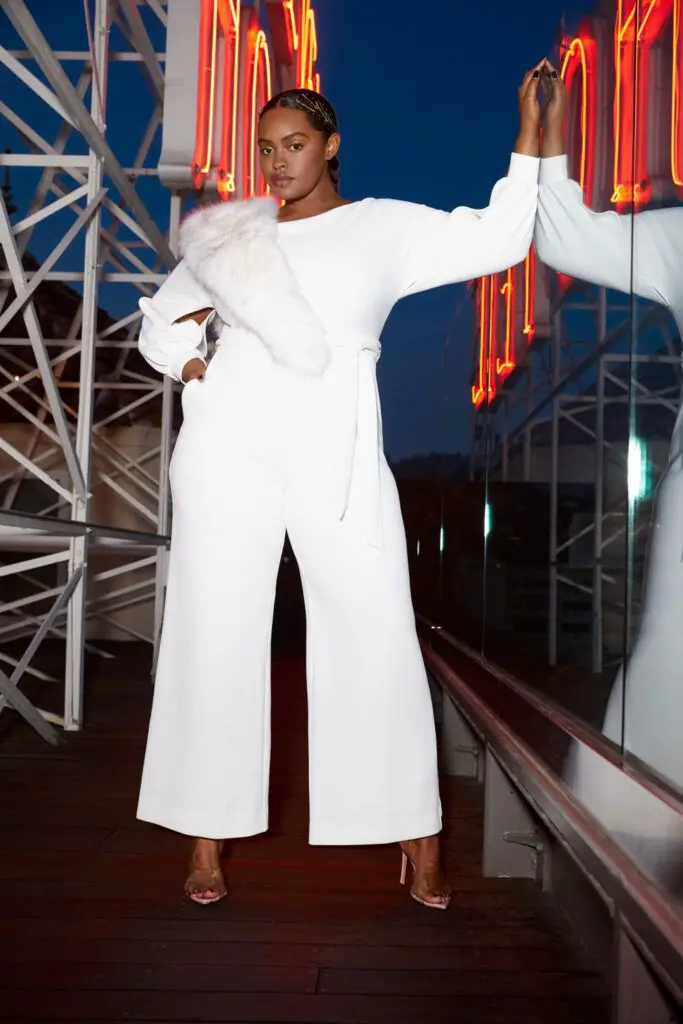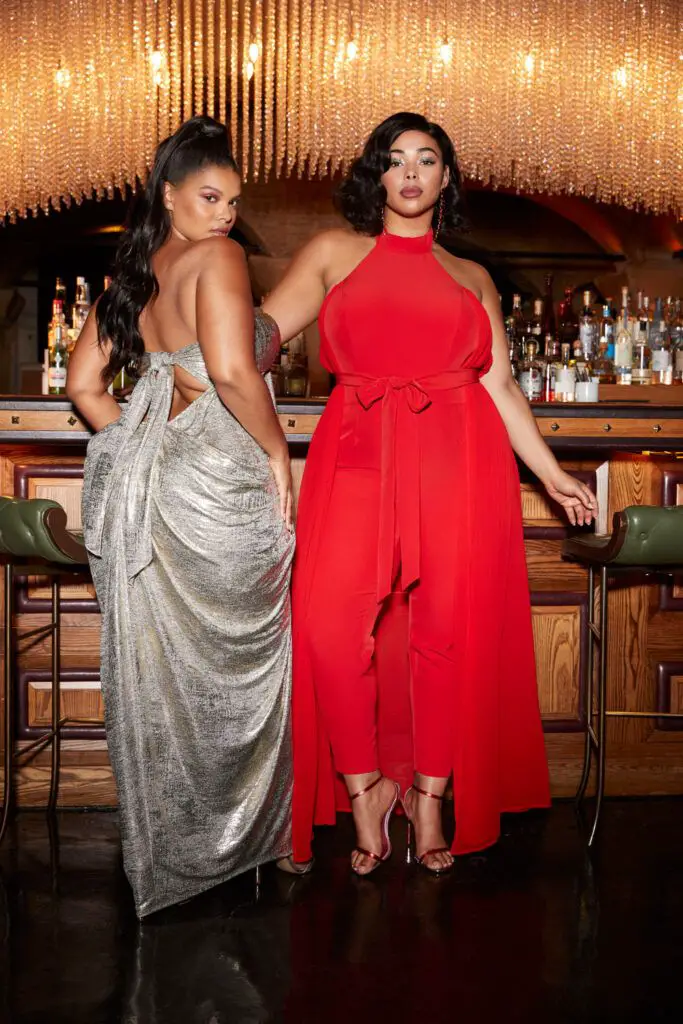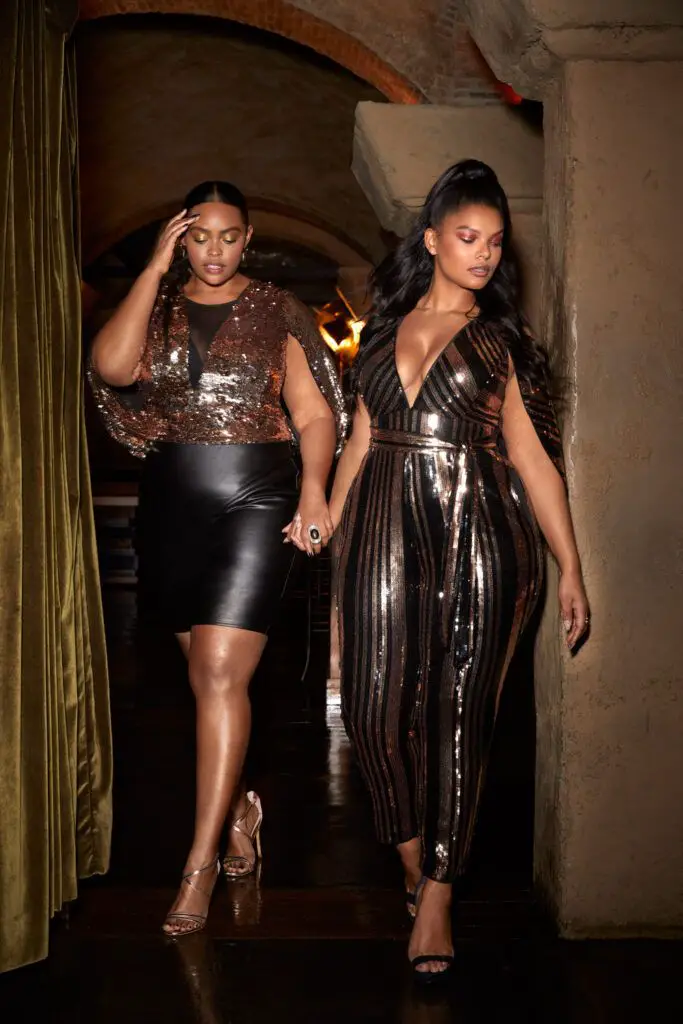 How fun are these pictures?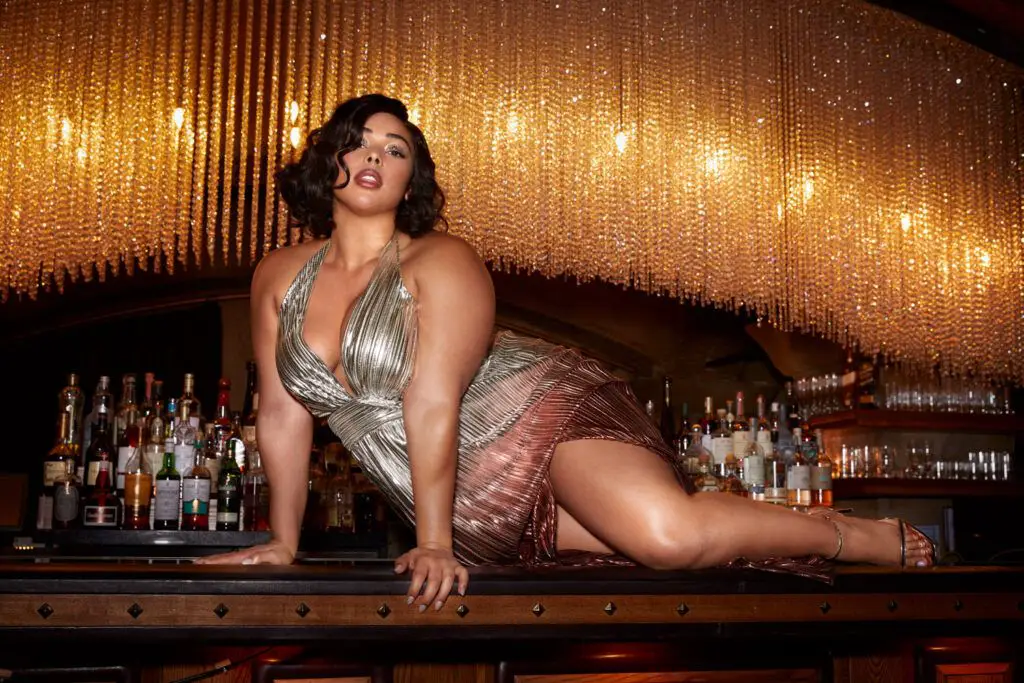 I need this red jumpsuit, the silver strapless number, the white jumpsuit and the black velvet dress, with that open back!
The collection consists of the perfect plus size holiday party and New Year's Eve pieces to play in. This collection includes jumpsuits, sequins, and tons of confidence inducing options.
You will find the collection available in sizes 16-24 (1X-3X).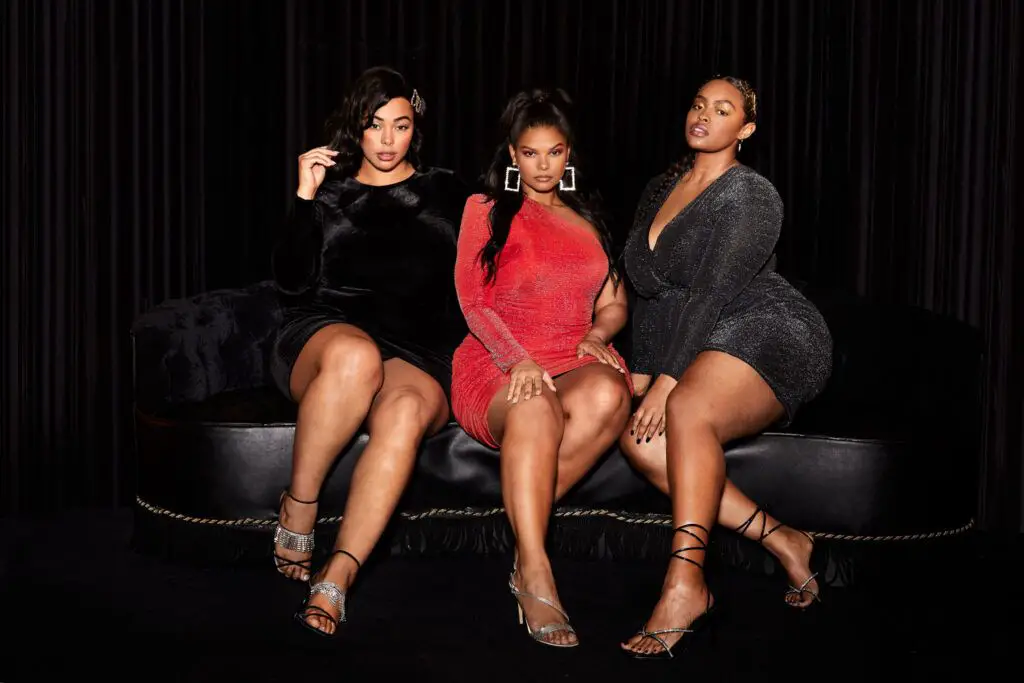 Which pieces from the Holiday Collection are speaking the most to you?
You can score the collection today, at FashiontoFigure.com!
Even if you do not have a lot of places to party this holiday season, there are a few you have to have. We see these pieces going beyond the New Year!
I appreciate Gabrielle rocking the same pieces as her plus size models. THIS is especially fun to see, as we do not often, especially when the designer is not plus size.
What do you think of this collaboration? Are you excited and intrigued as we are?
With the influx of plus size collaborations, knowing the story behind this collab makes us happy. If you had the chance to make something that your family members could also play in, would you?
Who could you see Fashion to Figure doing a collaboration with, next?
Let us know your thoughts in the comments below!