Ladies who had the chance to watch the Addition Elle NYFW show? This year was the first year that the plus size designer presented a show in partnership with IMG and NYFW: The Shows. In case you missed it we've got some of our favorite looks from the runway! Plus as an added bonus we've got the lookbook from all 4 collections!
You read that right! Addition Elle brought us 4 collections this year for NYFW and their Fall/Holiday lineup! They introduced new looks from Ashley Graham's lingerie lines,Purple Rain and Ritz; Jordyn Wood's capsule collection for Love & Legend; and new pieces from their Love & Legend and Michel Studio collections.
To say the least the show did not disappoint. You ready to see some of my favorites from the show?
Our Favorite Looks from the Addition Elle NYFW Show + Lookbooks
What I really loved about Love & Legend is that it gives you a great combination on that edgy street urban look. So, if you like to stand out from the crowd this is the collection for you. It really gives a twist on your typical jeans and t-shirt look.
You can find studs, graphic tees, camo all of which are and will be killing it this season.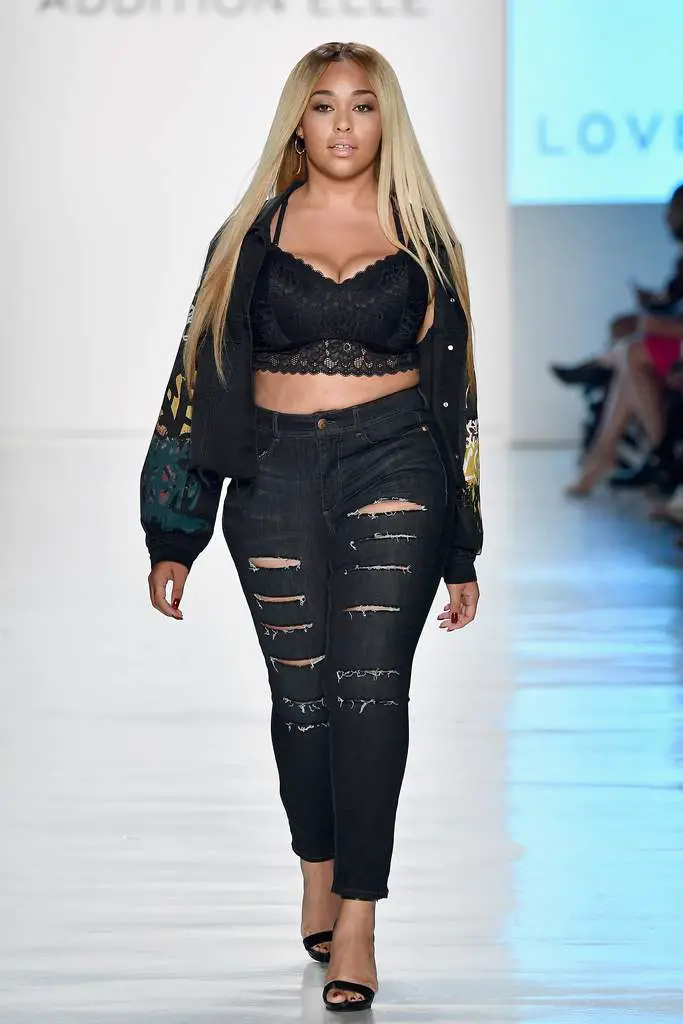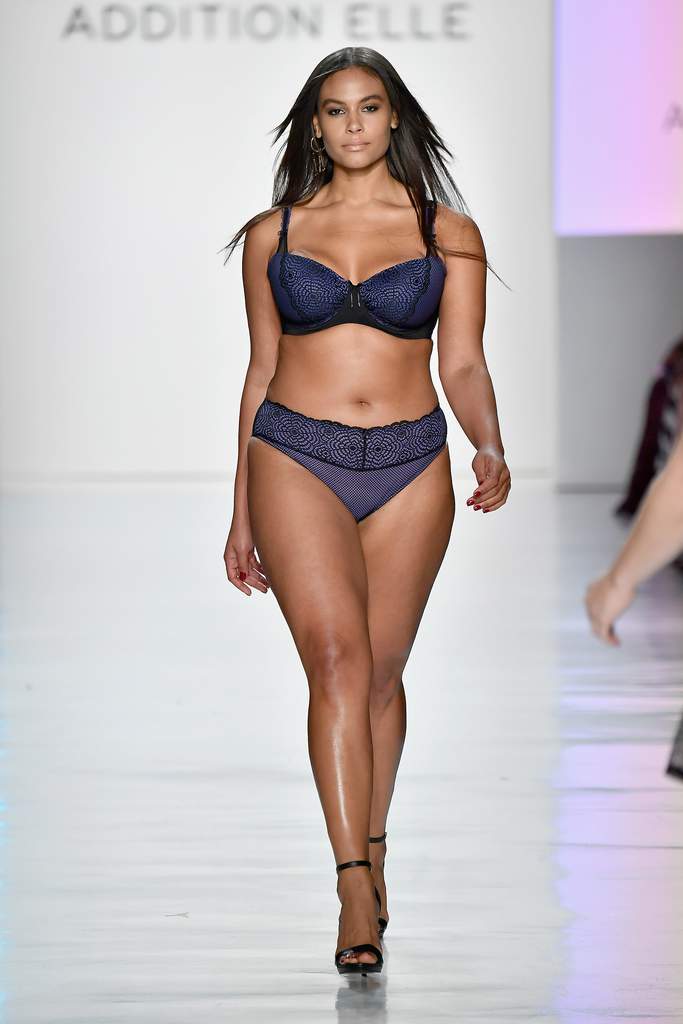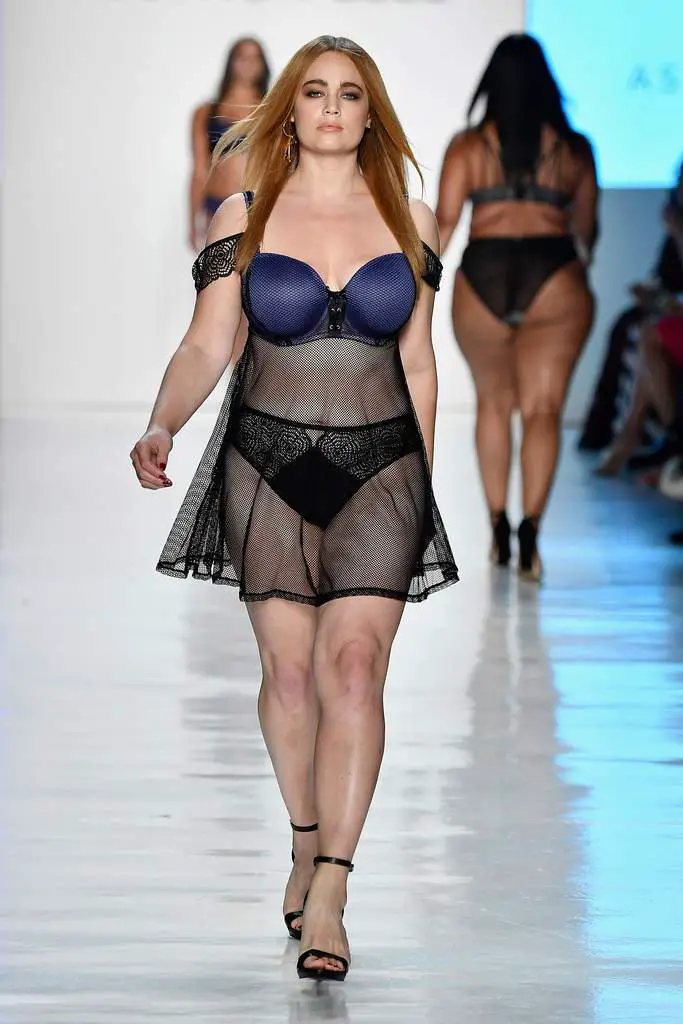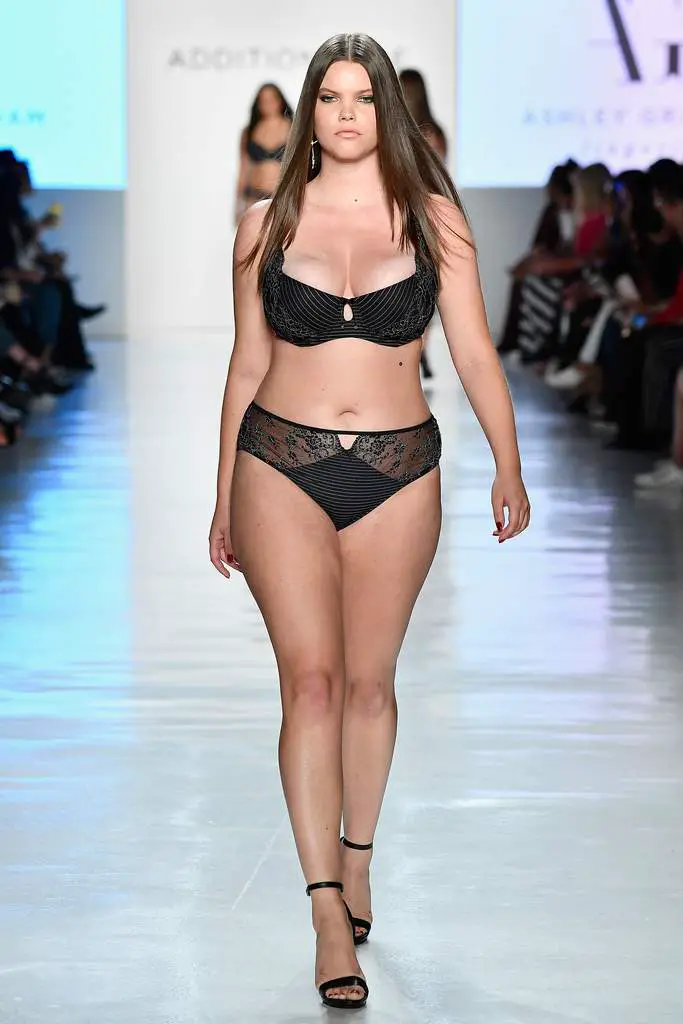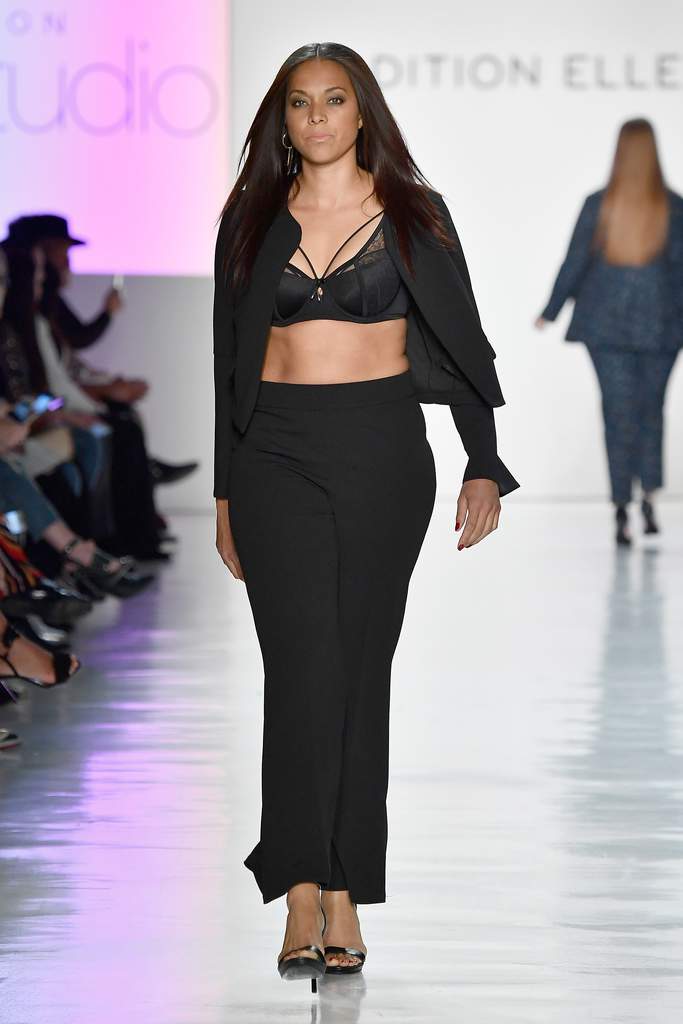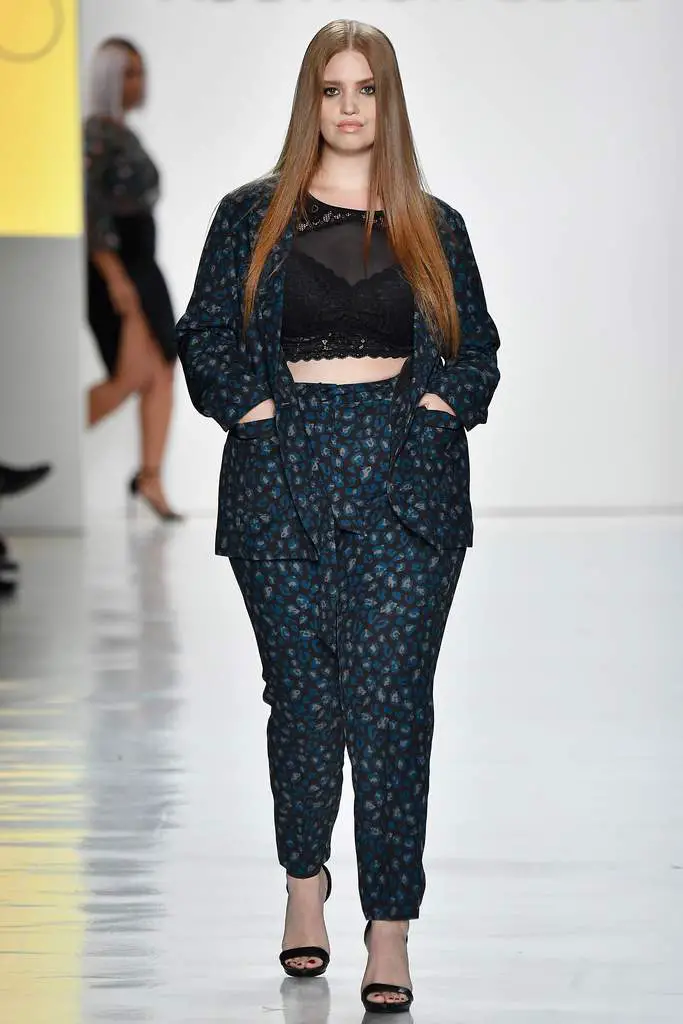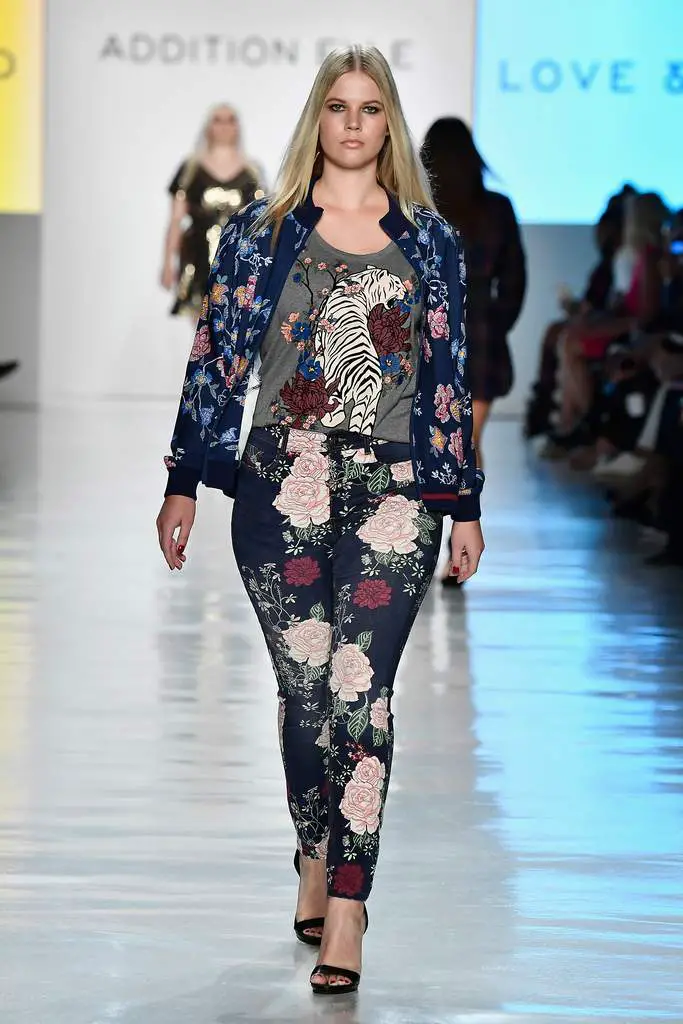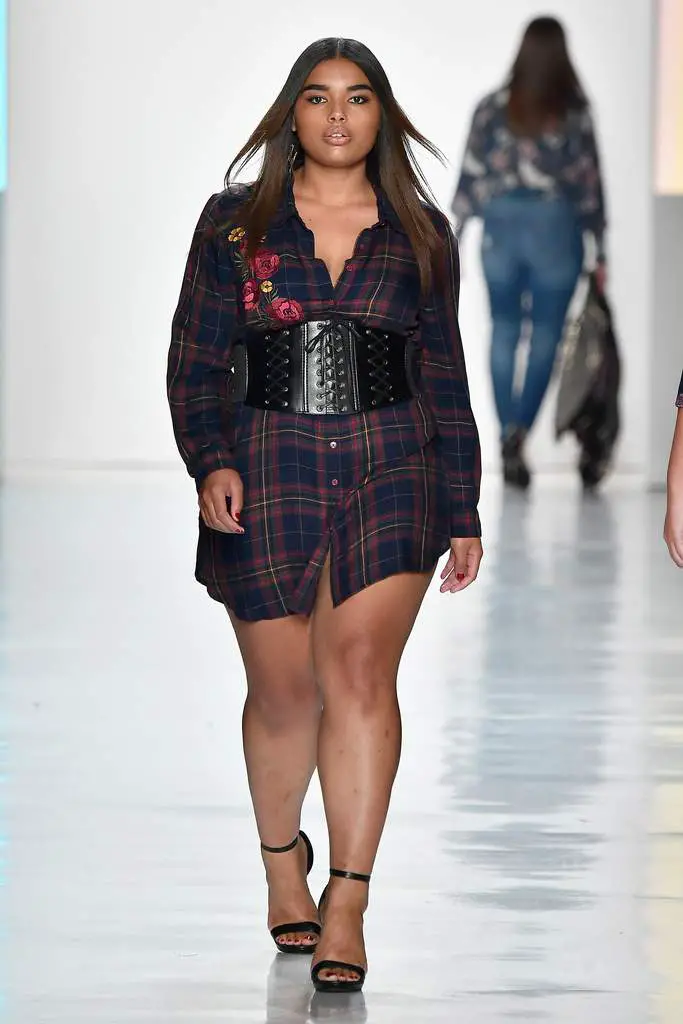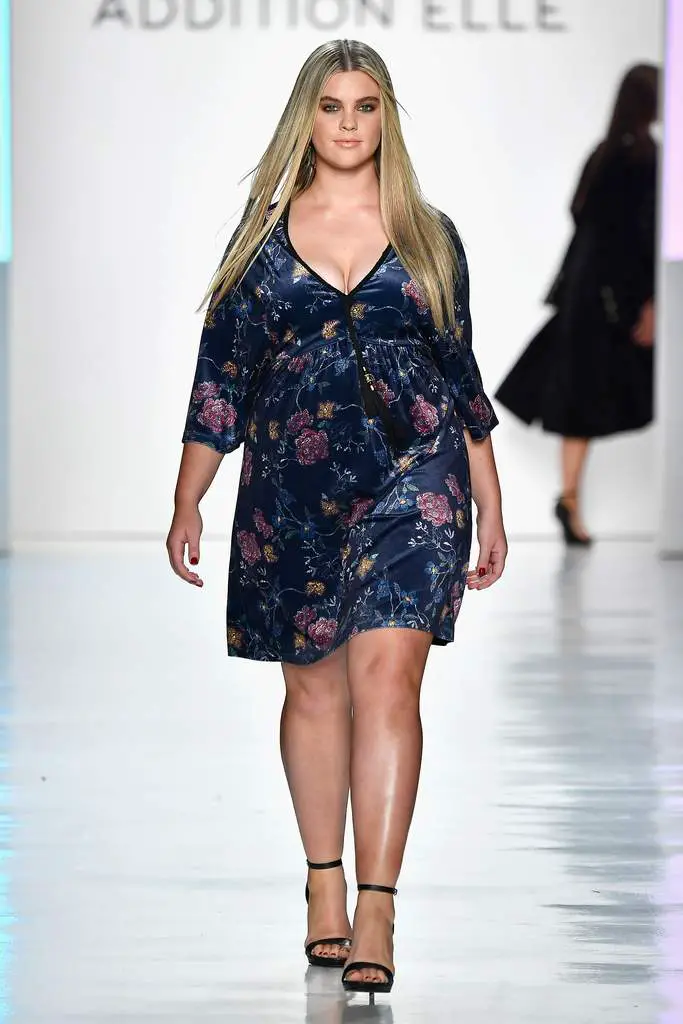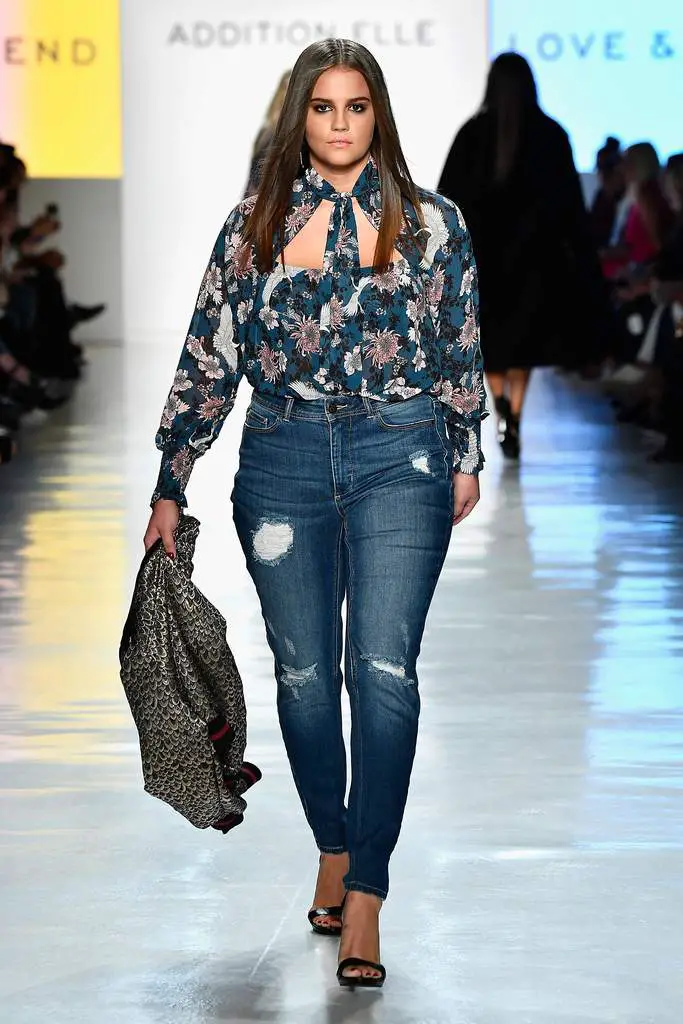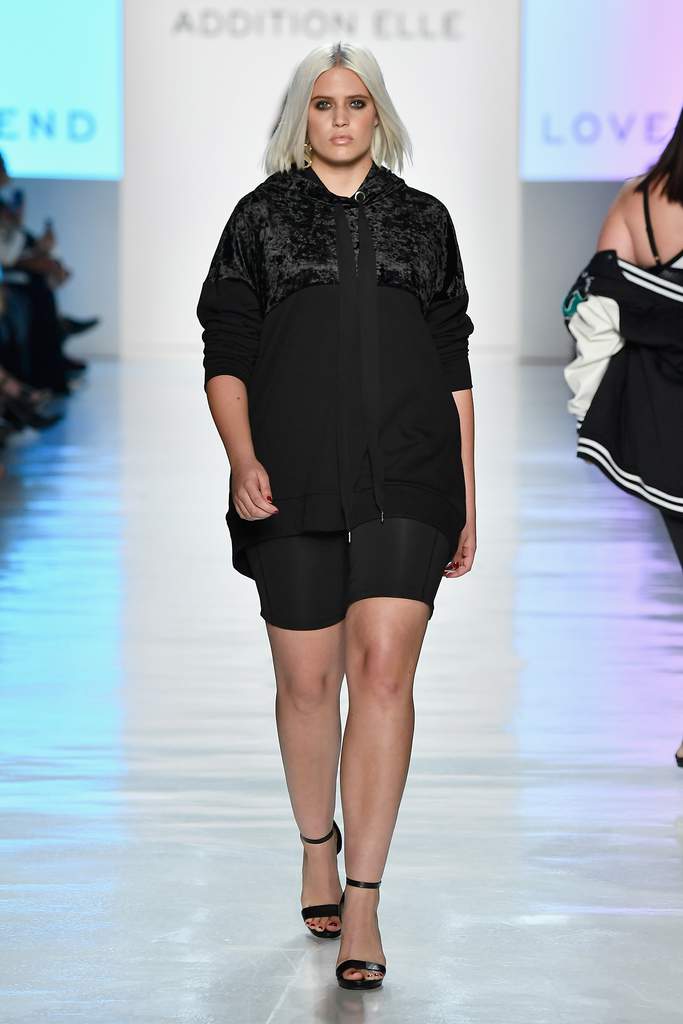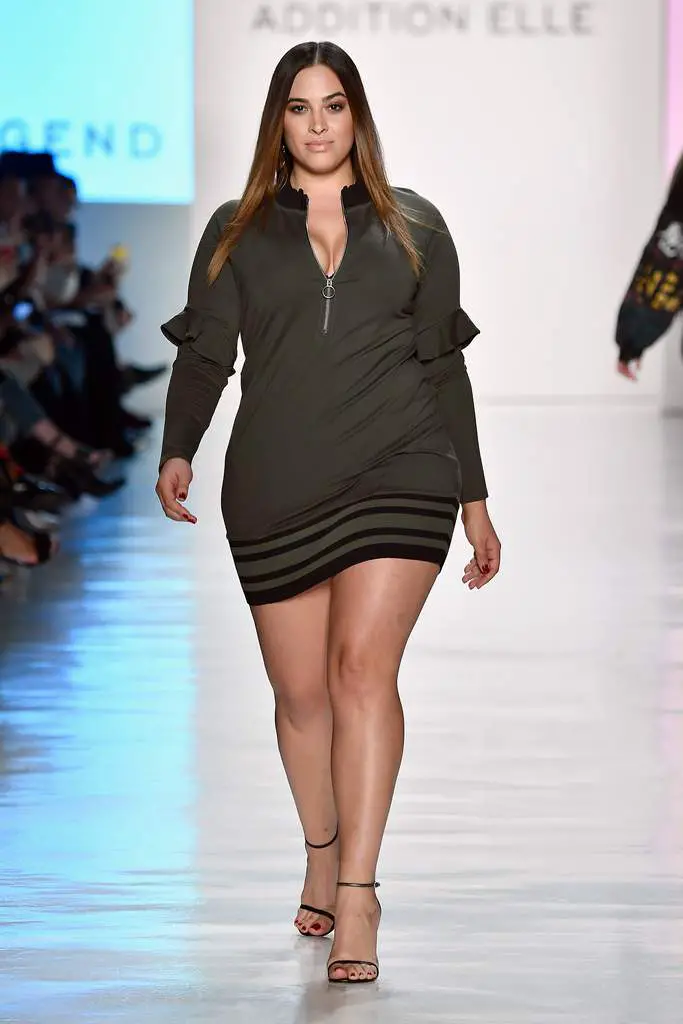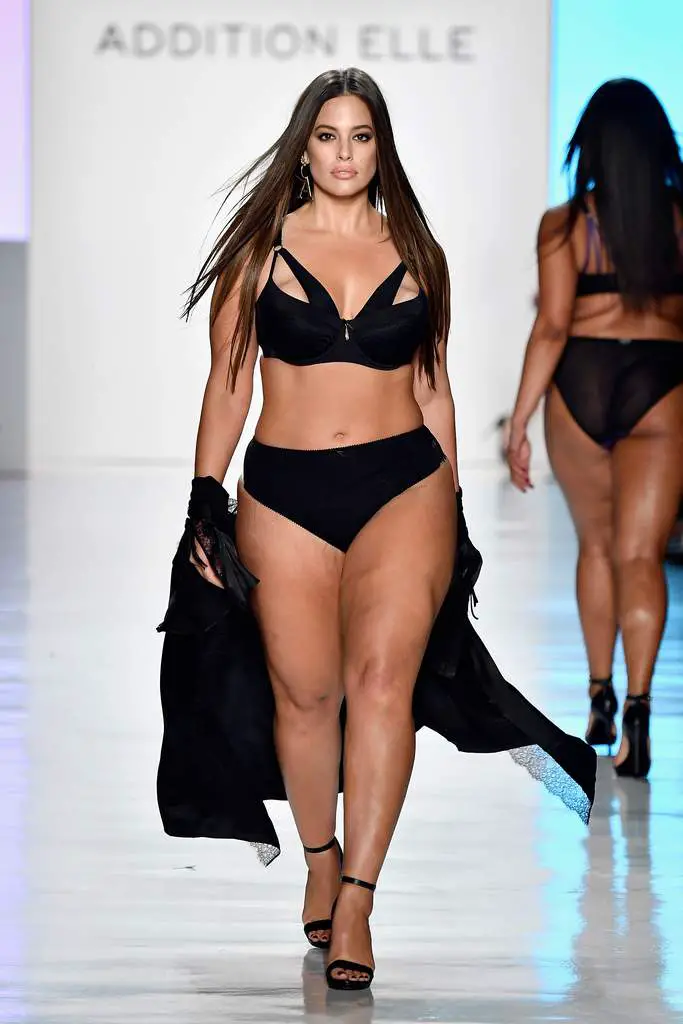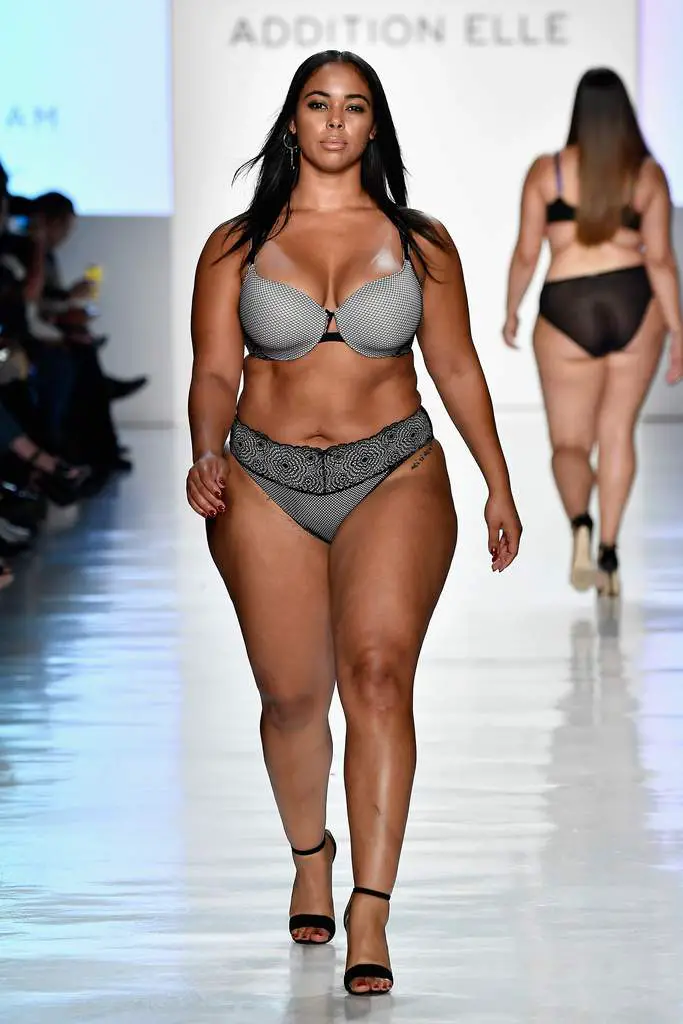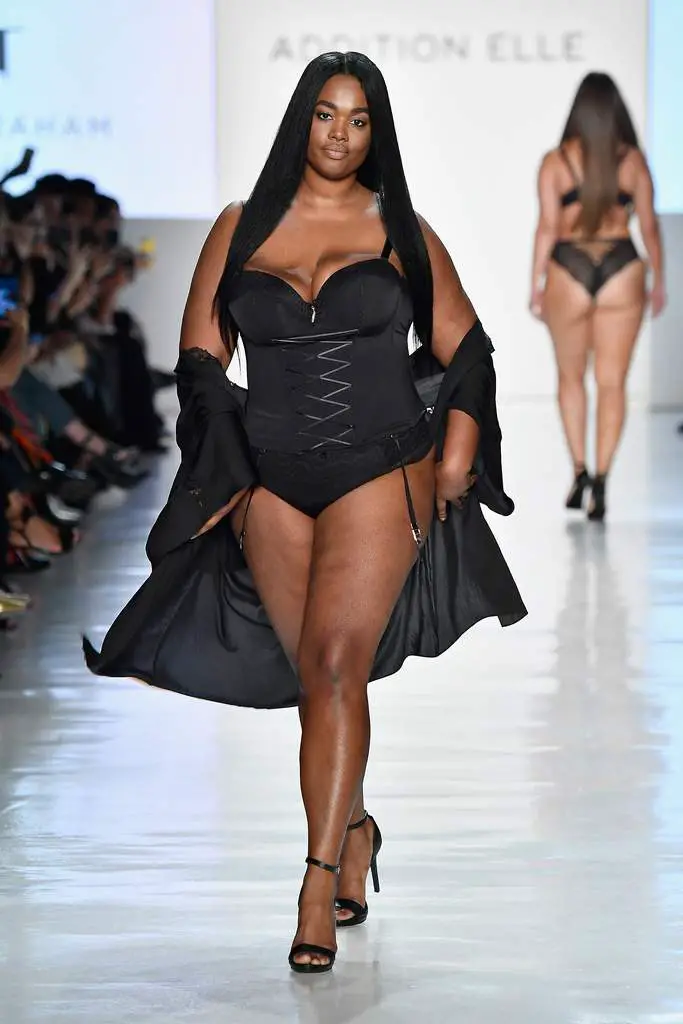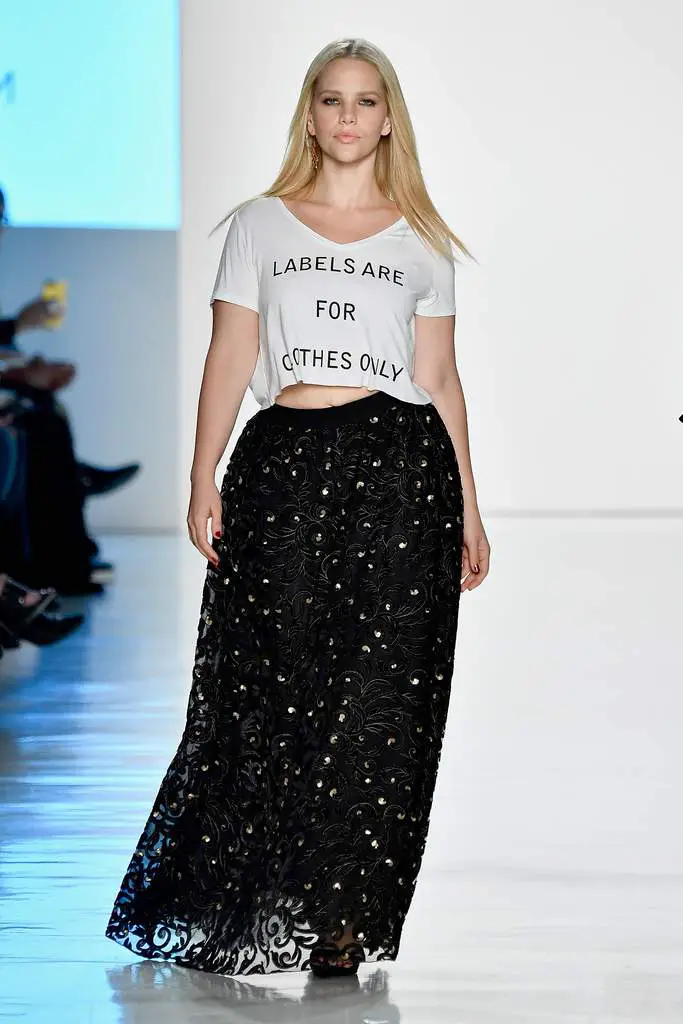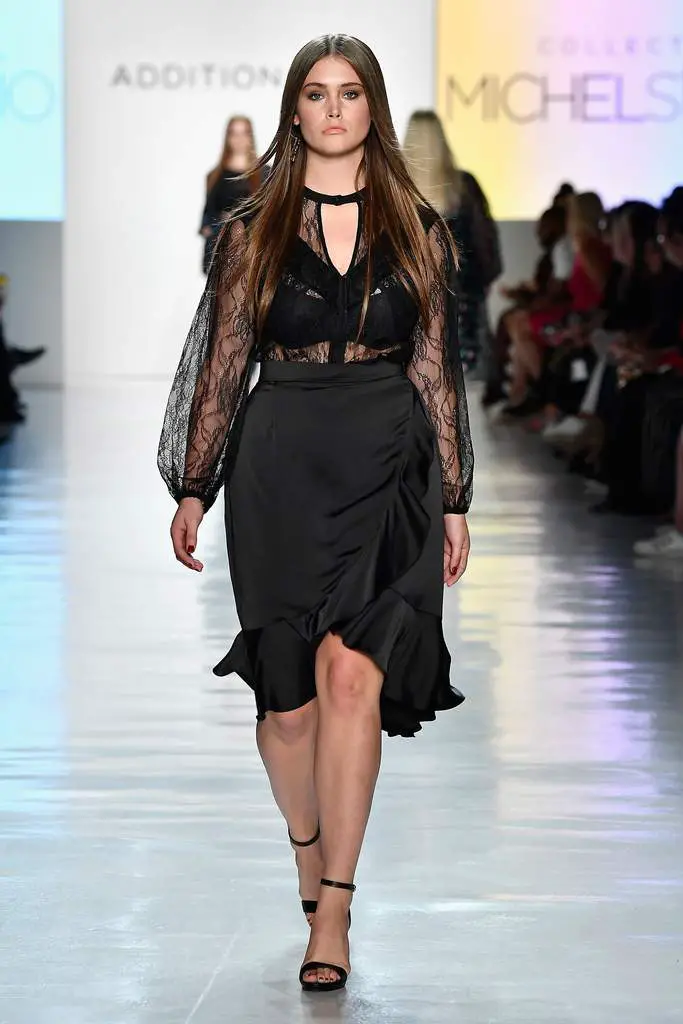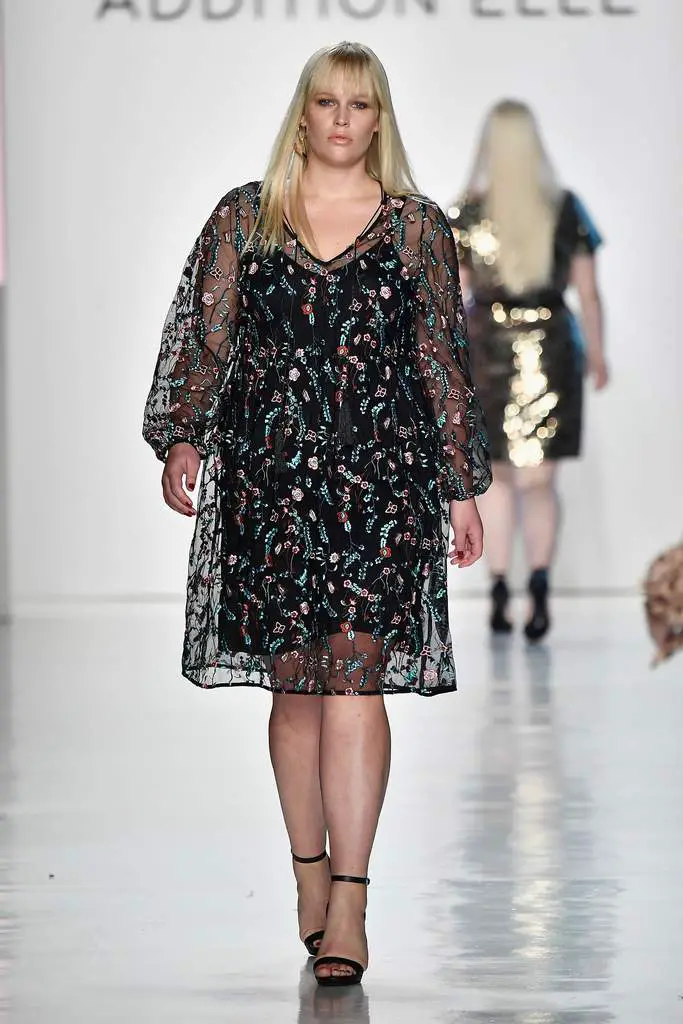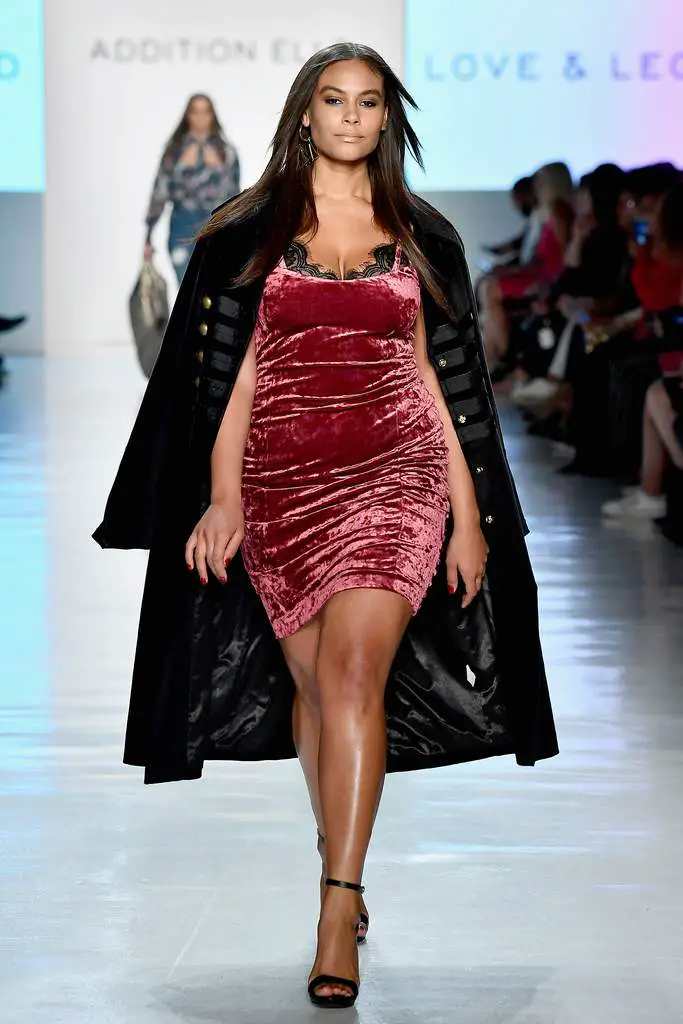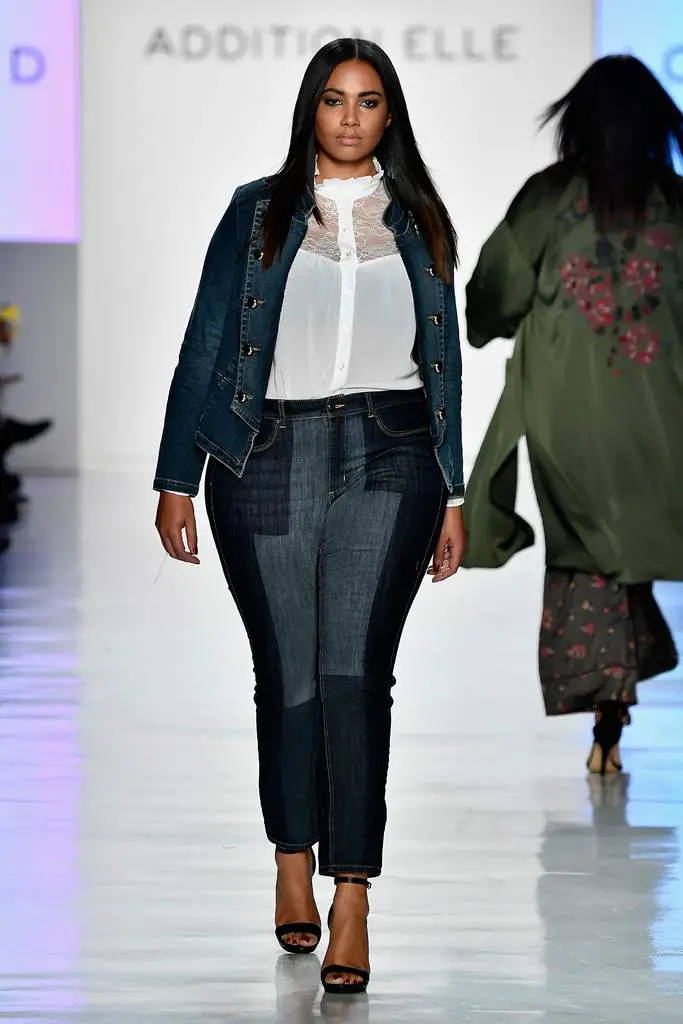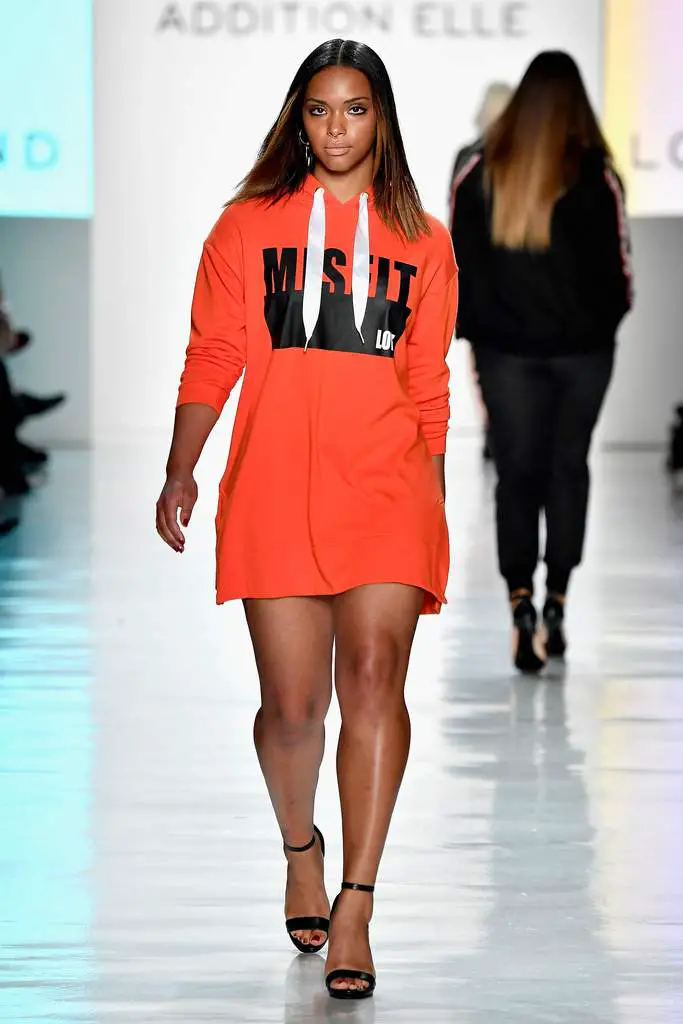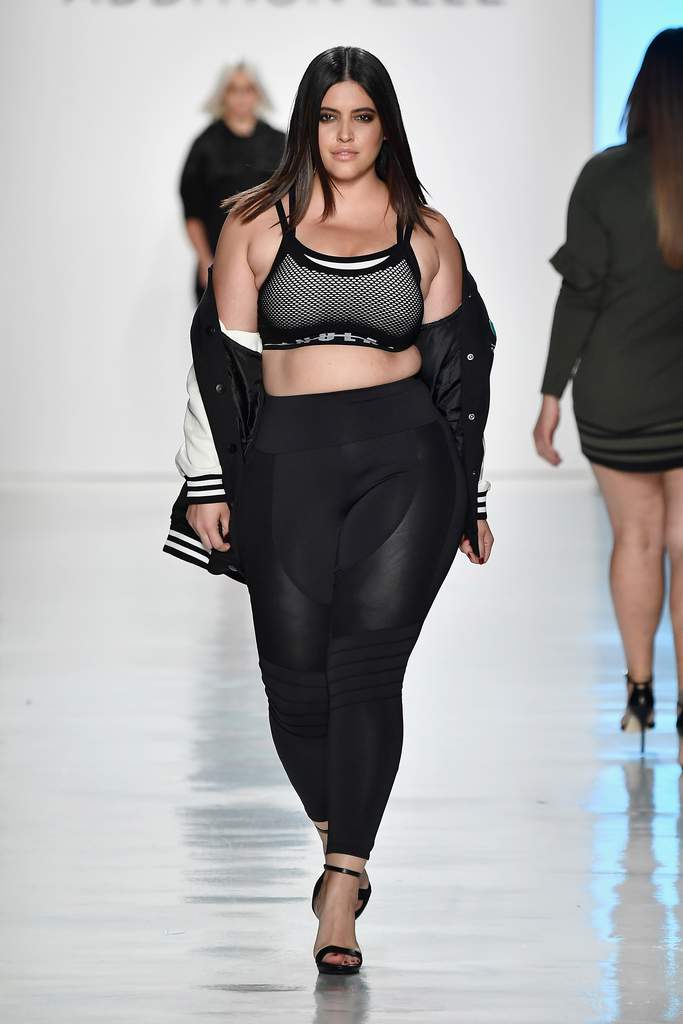 Michel Studio Collection brings you a more business casual vibe. Walk in style to work or take on an early dinner with no need to change. This collection pulled through, their variation in fall color schemes worked great on the runway. You can see dark floras really working their magic and making a statement. Not only is that trending, but it looks great for fall and into winter.
When it comes to lingerie, Ashley Graham pulled through for us curvy girls. Those girls killed the runway! You'll see every cut, color, fabric you name it. It gave me a sense of dark romance which made me fall in love with the collection. The cut on each bra made it look great and comfortable. The bottoms are so cute and yet give you that va va voom feeling. Hats off!!!
Shop the NYFW Collections now online at AdditionElle.com and get 20% off!
If you're in NY make sure to visit the popup shop! The week-long pop up shop features an exciting line up of events including a meet and greet with Ashley Graham on Tuesday.
There is also a chance to meet Jordyn Woods on Wednesday. Bra fittings with an Addition Elle fit expert on Thursday (complete with onsite babysitting services provided by Nanny League) and a beauty bar provided by GlamSquad this Friday and Saturday.
Tell me, what did you think, which was your favorite collection?! What pieces are you looking forward to wearing?