No sooner did I post about where to shop if you are Petite Plus Size, did I hear the outcry and plea of those who are vertically blessed and plus sized! So hastily I ran to the nets to check, check, and double check the resources I have for YOU the tall and plus size fashionistas!
So I have created a nice little roundup and guide for you who require 32, 34, or 36 inch inseams! Some stores have custom options, like eShakti, so that you can custom tailor the look to your needs! Gotta love technology!
Now, there are additional options, but I chose some of the best with fashion, form, AND function! So enough of me hyping you up, lets delve right into it! Are you ready? Let's Go:
Tall and Plus Size: 16 Places to Shop
Ashley Stewart: Various denim in TALL for 5'8″ and above with career pants in a 35.5″ inseam and denim in a 36″ inseam.
Avenue: has a variety of bottoms fashioned in tall options in wear to work bottoms and plus size jeans.
Chico's: I have never had the pleasure of rocking items from Chico's but from what I see, this is a great option for classic fits in up to a size 20/22 and with a 35 inch inseam.
Eloquii: there are great deals to be had here in both trousers and jeans. With an inseam up to 35" and up to a size 24, you can find fashion and fit here at Evans.
eShakti: A site that is built on custom options up to a size 36 and with customizable hemlines, what you desire is your wish. Easy, fast shipping, and options to create what works for you, is what eShakti is about.
Evans: Evans offers fashion and classical options here! Now that they deliver into the US, you can rock UK fashion in the US. Available up to an inseam of 33 inches for up to size 30!
Fat Phrocks: Plus sized from conception, they are an online boutique dedicated to bringing you the latest trends, catering for the woman 5ft 8" and above.
Land's End: Chinos, trousers, and denim for work and play you can custom choose your inseam at up to a size 26 with select styles up to a 36 inch inseam! Bold colors and hues for spring, definitely a place to check out for playful options to add to your wardrobe!
Lane Bryant: Whether you are looking for wear to work options or great jeans, Lane Bryant delivers fashionable options in both trendy and classic styles up to 35.5" inseams. Available in select styles and colors in various sizes, you will be able to find something for your needs!
Long Tall Sally: Kind of like the Mecca of Tall fashion and with up to a 38 inch inseam! Impressive. Currently up to a size 20 in select styles, there are tons of options from dresses to trousers- it is a great place to start!
New York and Co: Dresses, pants, skirts and more, New York & Co carries a variety of plus size and tall options in their mainline collections.
NYDJ: At up to an 18 Tall inseam with plus sizes coming soon in tall, NYDJ is one of my favorites that even I have to rock 3-4 heels with my jeans and I am 5'8"! On trend, fashion forward, and a great fit? Cannot get any better than this!
Old Navy: Looking for jeans, dresses, pants, and tops that cater to your longer limbs? Old Navy does have a few options that go up through a size 20 or XXL.
Full Beauty: Housing Roaman's, Jessica London, Woman Within, Avenue, and countless others, One Stop Plus offers over 170 options in jackets, blazers, dresses, and bottoms up to a 6x for those with a 34 inch inseam!
PZI Jeans: I have a few of these jeans and love them. In an inseam of up to 38 inches and up to a size 18, PZI prides itself on a great fit and premium style.
Rachel Pally White Label: One of our favorites, Rachel Pally is know for their amazing knits and impressively long raw hemlines. Perfect for those who need the length or need to tailor the length!
Simply Be: Probably one of the best selections in various styles, Simply Be offers a Tall selection in jackets, dresses, pants, and denim in 34 inch inseams at up to a US size 28!
Talbots: Depending on the style look you are going for, especially in classic, essentials, and key items, Talbots offers pants up to a 35 inch inseam. Make sure you check the size charts as women and plus differ in length and fit!
The Gap: Available up to a size 20T in selected style, The Gap carries a 37 inch inseam in various cuts, colors and styles at great price points and in classic styles.
Torrid: At fashionable options up to a 36 inch inseam, you can rock out with your denim and trousers at sizes up to a 28! Fashion, form, and function!
These are only the few of the places that I have for you that cater to your tall and plus size fashion needs! As the plus size fashion industry changes we will add more tall and plus size fashion options and places to shop!
Tall Fashion Bloggers
Looking for a few blogger who specialize in tall fashion (not always plus size, but they offer great options for inspiration and insight!
So what did you think of this roundup? Do you think we gave you some good options of places to shop and people to follow who are also tall and plus size?
Pin the picture below!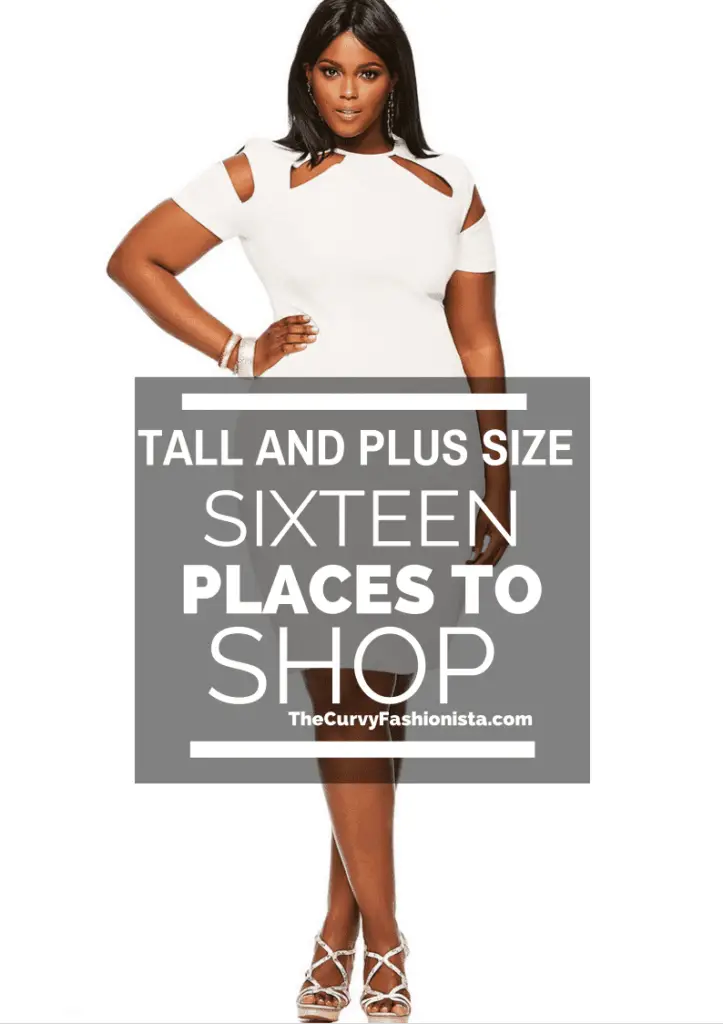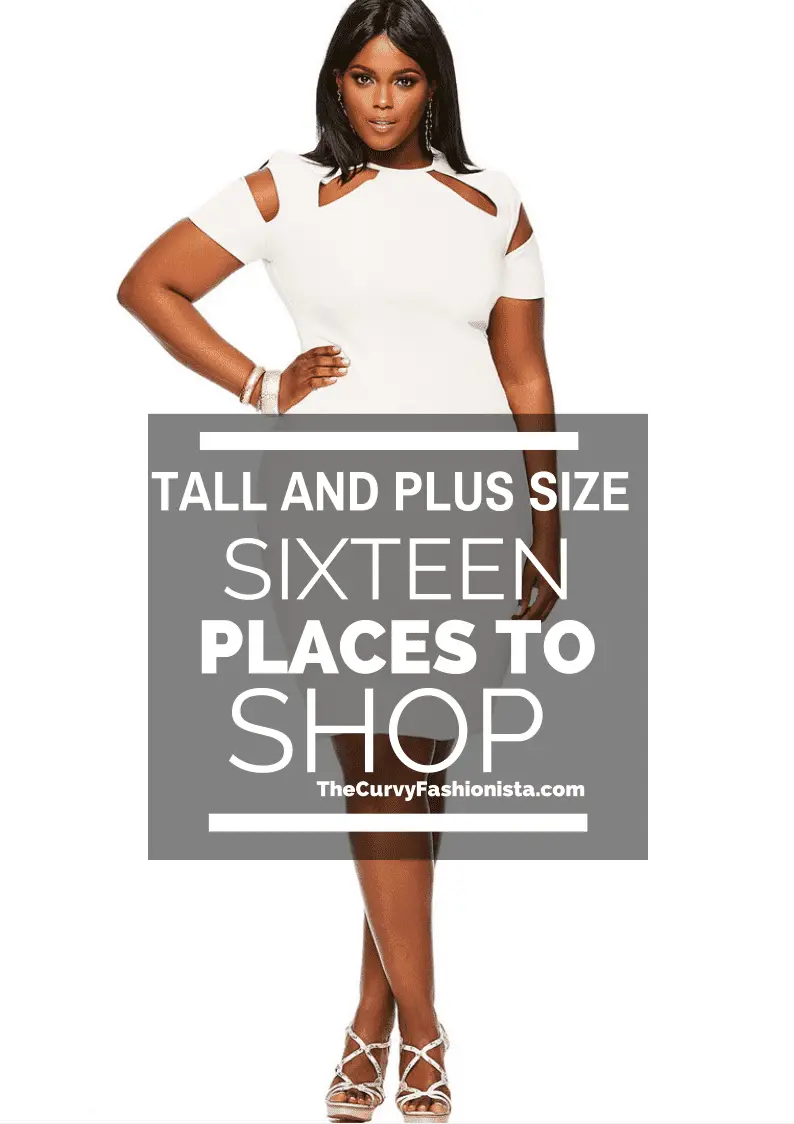 Did I forget a favorite place that you love to shop, leave a comment in the comments below!