Have you been following along the latest collaboration from Eloquii? The Eloquii Drop features "Six Icons: Six Looks" featuring various plus size influencers and personalities within the plus size space. The latest feature in this series is plus size blogger and business owner, Leah Vernon!
Leah Vernon is a plus-size Hijabi model, author, activist and blogger. Because of her "outstanding work promoting body positivity and inclusivity in media representation," Eloquii chose to include her in this project.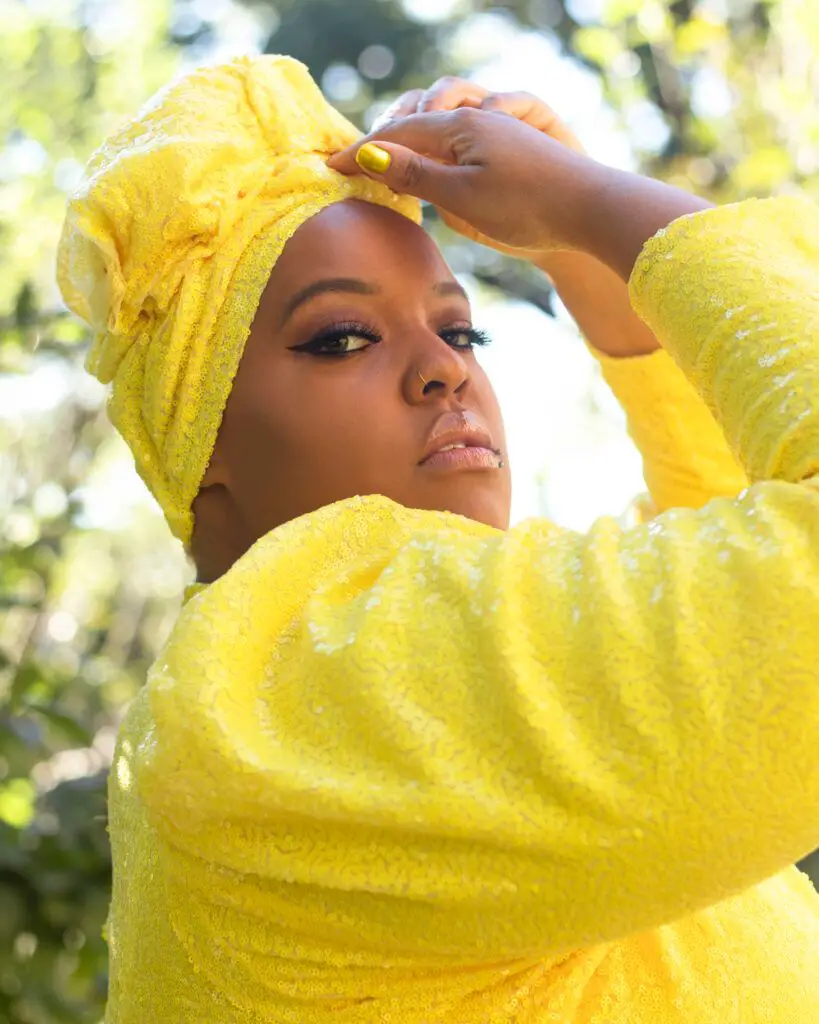 Eloquii has been on a roll with its collaborations and The Eloquii Drop is especially one to watch and note! This project is as diverse as you can get! We have influencers, business moguls, actresses, singers and more! Not only do we see diversity in backgrounds, but this collaboration spans diversity in size, identity, and racial lines.
The collaborators chosen in this project are so deserving and has been exciting to watch!
And today's latest feature is even more exciting to see. Leah Vernon has quite the resume. With a "double masters in creative writing and publishing, an undergrad degree in business management, and over seven years of social media management under her belt, Leah Vernon specializes in bringing inclusive content, social impact, and branding to the forefront."
Yes, ma'am.
Are you ready to see what Leah came up with for HER look? You are going to love it!
The Eloquii Drop: Day Four with Leah Vernon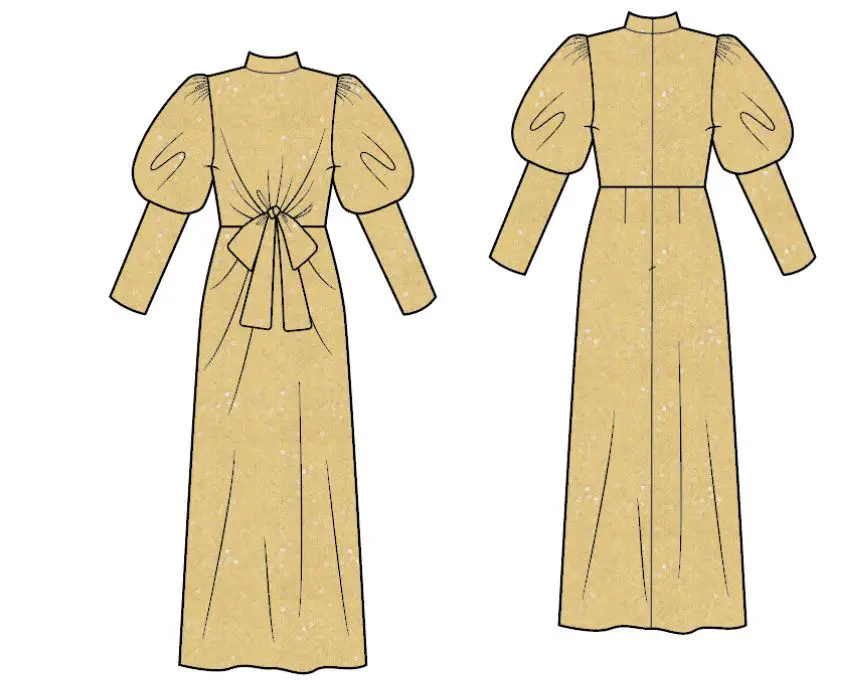 For Leah's look, she was inspired by the "glam of old Hollywood with a dash of Victorian England." Leah designed a bold and statement-making dress adorned with sequins and tulle. Not only did she give us rich aunty glam, but she also designed a matching turban that completely finishes the look.
Yes, you can get glammed up while staying safe at home!
For the silhouette of the dress, Leah gives us a curve skimming gown with puff sleeves and bold yellow color sequins, that commands attention.
Leah envisioned a look that would stop people in their tracks, and this piece is giving us all of that!
You can score the Leah Dress and Turban at Eloquii.com
What do you think of Leah's look? It definitely is beautiful and screams luxe life living… right?
If this is too much glam, have you checked the other pieces from the Eloquii Drop?
To recap, here are the other looks and personalities chosen for the drop:
Don't worry, we have linked to their pages on Eloquii for you, especially if you missed the news about their drops!
Day One: Featuring Influencer turned Business Leader, Nabela Noor
Day Two: Featuring Grammy Award Gospel Singer, Tash Cobbs Leonard
Day Three: Featuring Plus Size Actress, Retta
Which look has your attention the most?
Here is the kicker… once these items sell out, Eloquii has shared that they WILL NOT RESTOCK. So, if it is gone, it is gone forever!
That means you have to move fast! Now, there is a little hope. There is a waitlist request for the sold out items… who knows what will happen here!
What do you think about this collaboration and collection?
We are curious about your thoughts and how you are digging the drops!
Let us know in the comments below!