Are you looking for a hopping plus size fashion event in the south, that is a must attend? Are you a blogger/writer who loves plus size fashion? Do you have a platform, contribute to one, and want to be in the mix? Are you headed to Atlanta this year for the TCFStyle Expo? Well, darlin… You are really going to want to keep reading!
Are you a blogger, social media influencer, or member of the press interested in the being part of the TCFStyle Expo? We want to meet you!
The 2017 TCFStyle Expo presented by Ashley Stewart is months away and we have recently opened our Blogger & Press Registration! Our TCFStyle Expo is one of the largest and most anticipated plus size fashion events of the year, where curvy cuties gather from all over to connect, be inspired and of course… shop! But to make sure it is amazing, we need YOU! Yes, you, the vlogger, blogger, or journalist!
Here's your chance to connect with other great influencers in the plus size fashion industry, network with some of your favorite brands, and of course, cover the event for your outlet!
Blogger/Press Registration is Now Open!

Candidates must fill out this application completely to be considered. From there, applications will be reviewed and those approved will receive an email with further instructions, regarding their registration.
What You Will Receive:
2 Day Access to the Event
Invite to the Blogger Brunch
Invite to the VIP Lunch
Invite to the Networking Mixer & Party
Affiliate Opportunity
Access to all press materials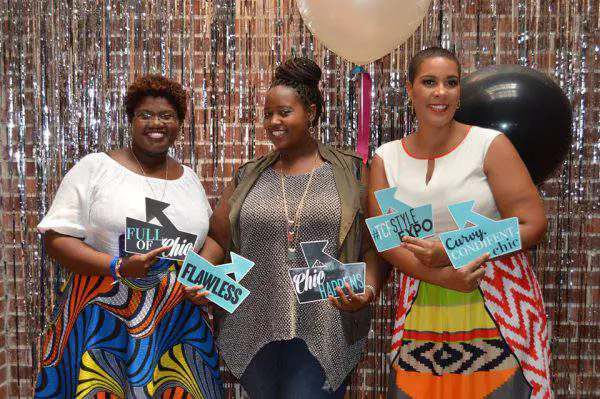 To request attendance and credentials, we do ask that you are either a print or digital publication, news organization, or an online media/blog site. Please submit appropriate materials supporting your outlet with:
Your blog/site web link
FB, Instagram, and Twitter links
Target audience
Previous fashion and beauty event coverage
Registration is currently open and must be submitted online by Monday, June 12, 2017.
Don't forget to save the date for July 28th and 29th for the TCFStyle Expo at the Cobb Galleria Centre in Atlanta, GA.
One more thing! If you are a photographer interested in taking footage of the event, please fill out the application as well. This would be a great opportunity to work with stylist and designers!