Those of us that have had to search for THE PERFECT dress for a special occasion know that for plus size fashion shoppers, it can sometimes be a game of chance. The dress that looks gorgeous and gone-with-the-wind fabulous? Fits horribly. Or the dress that resembles a circus tent in design fits you like a glove. In this space of plus size fashion options, it is easy to be overwhelmed and/or discouraged… What's a curvy girl to do?
Well, like the saying goes, "If you want something done right, you have to do it yourself." And this is exactly what plus size designer, Yuliya Raquel did and her brand spanking new made-to-order collection is a reflection of that.
Get this! Founder of Igigi, Yuliya Raquel stepped away from plus size fashion three years ago, and we wondered what was going to be her next move. After launching Bootstrap Fashion, Yuliya made all of us so happy to see that she has come back to plus size fashion, with her own made-to-order eponymous collection, Yuliya Raquel.
Yuliya believes that you are unique and your dresses and gowns should reflect that individuality! We co-sign this completely and are too hyped about her return and this collection. Can we say plus size evening and wedding dress options?
" After three years out of the fashion scene, I decided to come back. Fashion design is more than just my profession, it is my passion and designing fashion gives me incredible joy and fulfillment.
While I absolutely love to design and bring new ideas to life, I also use my skills and talent to help evolve the fashion industry as a whole, as well as to elevate the experiences of so many women who struggle to find clothing that fits them perfectly and flatters their beautiful, unique bodies." ~ Yuliya Raquel
The Yuliya Raquel Made-to-Order Collection
Each dress from Yuliya Raquel is custom-sewn by only the most proficient master seamstress, for you and you alone. No mass production, minimal waste, ethical manufacturing and fair wages for each seamstress. What's better than investing in a dress that makes you look fabulous? Investing in a dress that makes you look fabulous and FEEL fabulous!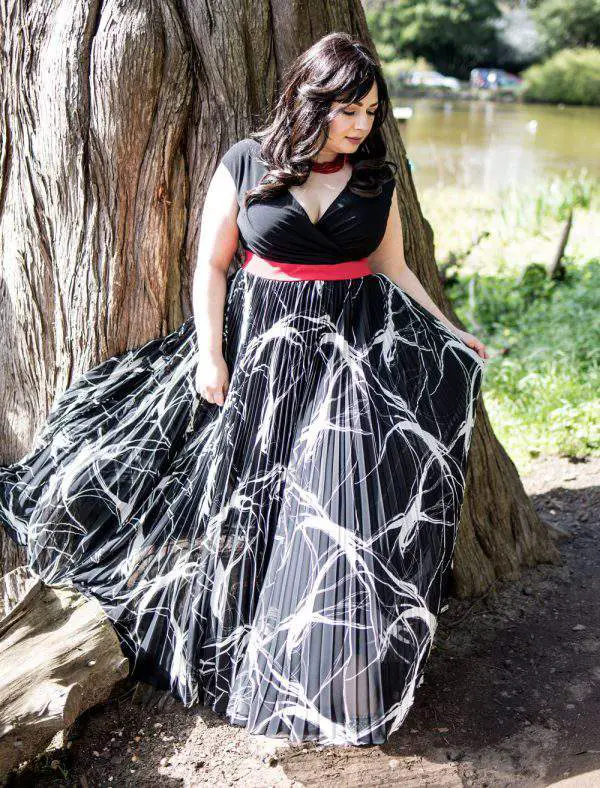 How the Customization Process Works:
Customize your favorite dress to make it perfect for you – Select your sleeves and hemlines. Choose your height. Pick your fabrics and prints combination in the design app.
Yulia Raquel's Atelier will cut and sew your dress, using the highest level of craftsmanship – They will keep you up-to-date with delivery information on each product. The process can take 30 – 60 days, depending on the design.
Your custom dress, wrapped in the signature YR packaging is delivered to your door – Dresses ship worldwide and in the USA, there are free shipping and returns.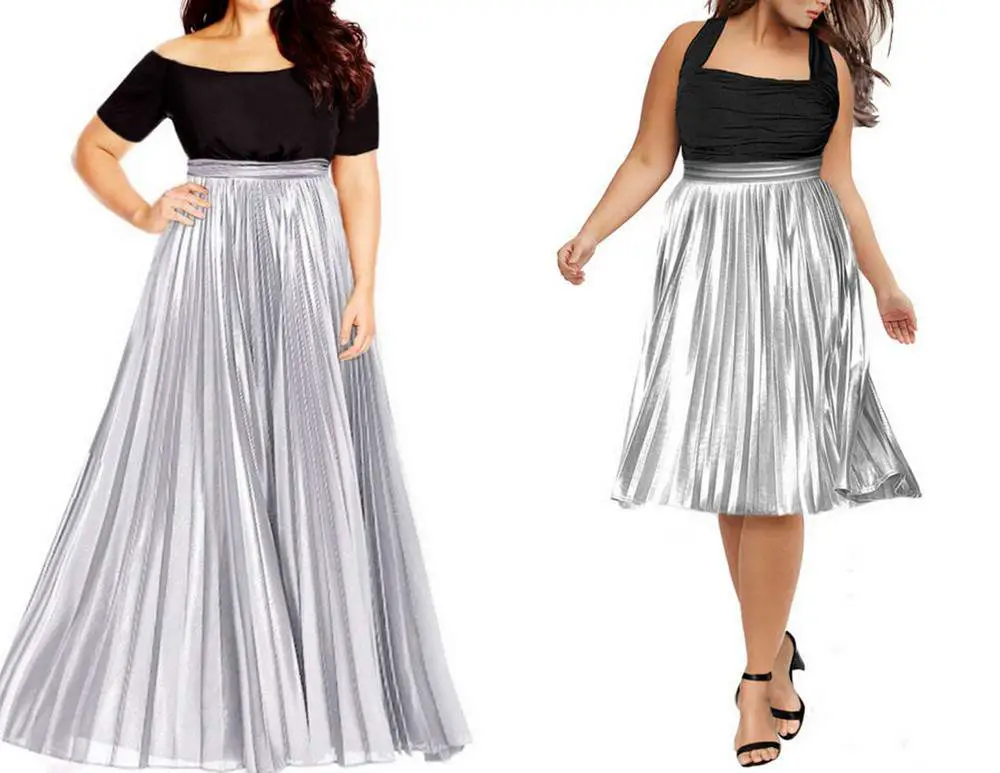 And what's next after you receive your custom creation, besides showing it off? Being proud because with your dress purchase, Yuliya Raquel donates dresses to teenagers, living in foster care with their partnership with Crosby Kids' Foundation. Talk about paying it forward with fashion!!!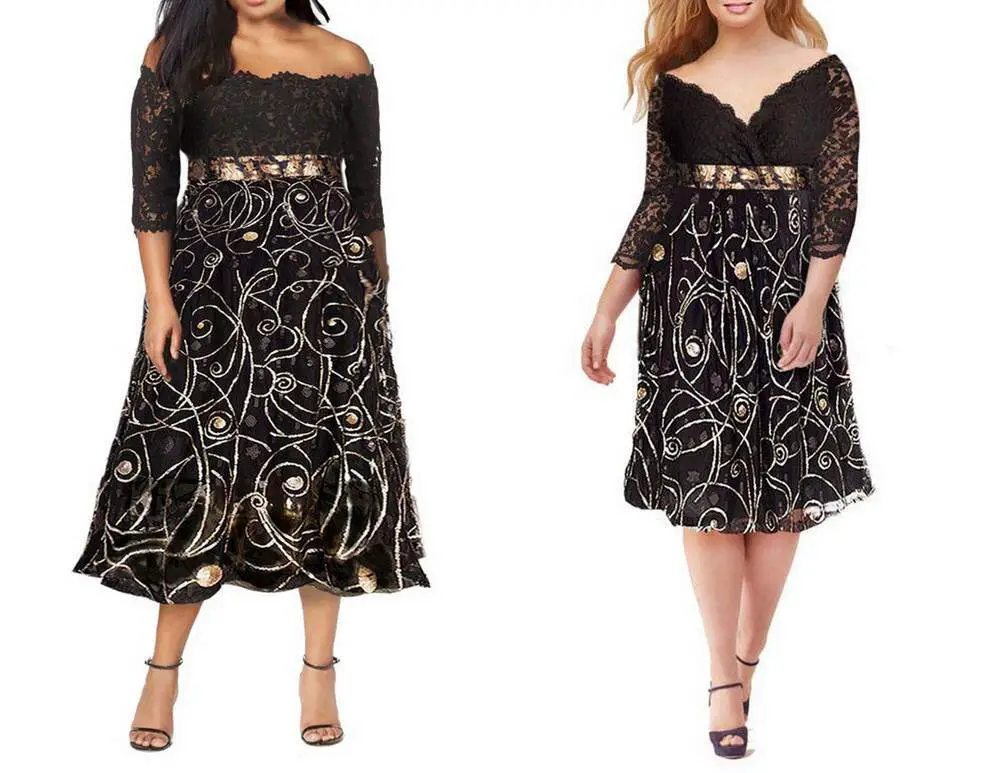 " By combining made-to-order tailoring with design customization to reflect women's own stylistic preferences and to help them express their femininity and beauty, my new collection will allow women to truly enjoy being themselves in today's challenging world.

I hope you love my new collection as much as I enjoyed creating it." ~ Yuliya Raquel
And you won't have to worry about fit with this new collection. The secret behind their approach to perfect fit are the unique patterns, improved and developed over 17 years. They test each pattern on various fit models in different sizes and body shapes to ensure your love for the dresses and gowns you order.
And when it comes to length, their dresses work for 5 different heights – Very Petite, Petite, Regular, Tall and Very Tall. Curvy and tall? Curvy and petite? You're covered!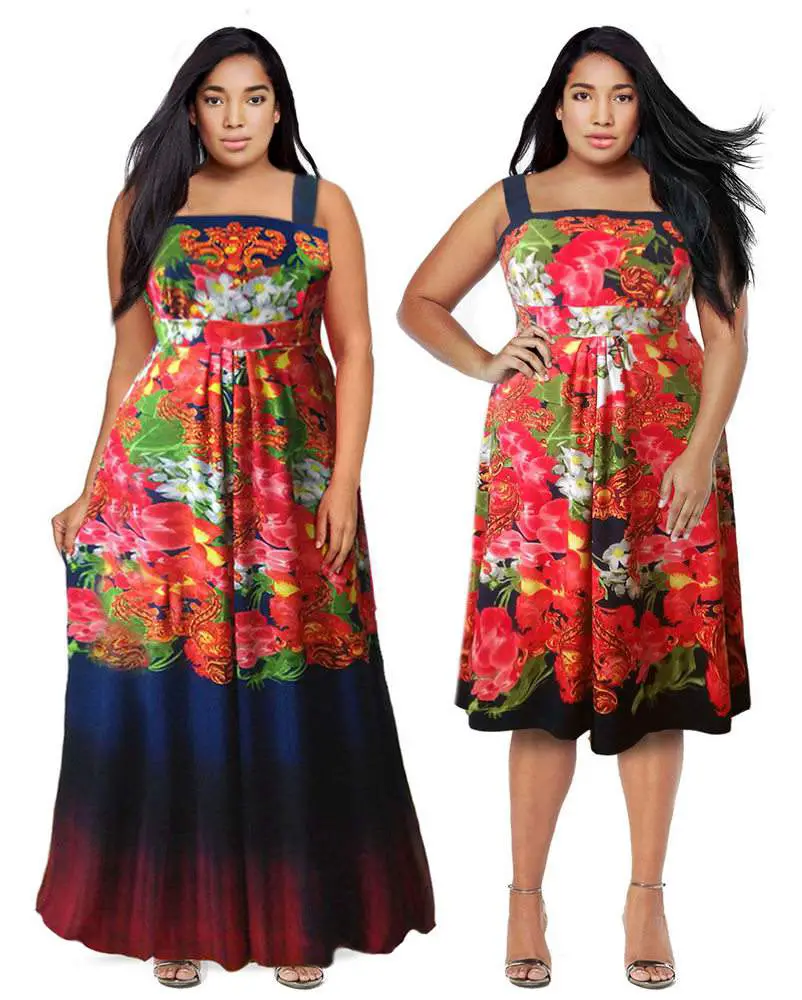 The curvy community doesn't always have the luxury of having it our way, when it comes to fashion. This collection comes in sizes up to 6X, and you can customize your own design or simply change the sleeve or skirt length. That's the beauty of the system, you can keep it simple or go ALL OUT. The choice, finally, at last… is yours!!!
Shop the ENTIRE collection of Made-to-Order Fashions at YuliyaRaquel.com!!
Are you as psyched as we are about the ALL NEW Yuliya Raquel Made-to-Order Collection? Which pieces are you most excited about? Let's talk about it in the comments!