Hey Loves!! Here at the Curvy Fashionista, we featured Ashley Nell last year with her beautiful line in 2012. She showcased again during FFF Week and we have been anticipating her latest collection ever since. Can I tell you how beautiful and simplistic it is? I can rock these pieces in different and unique ways and make them my own. They are pieces to keep.
I love how she uses black, royal blue, canary yellow and a neutral color to design her line. Can it get any better? I love collections allowing us to mix and match what we buy.
The Stylings of Ashley Nell Tipton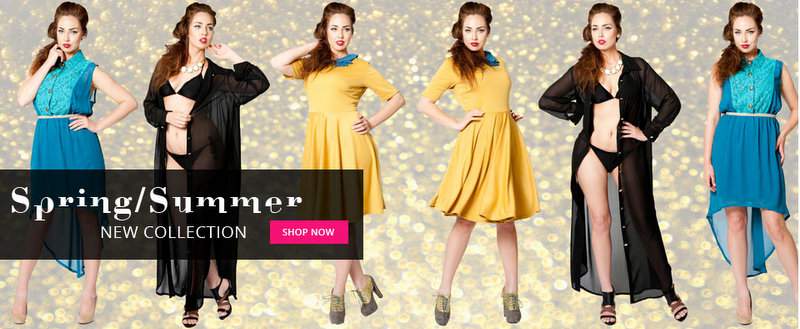 So, when you see the collection don't lose it. It's a gorgeous price point. Beautiful pieces that can be worn in different and unique ways and then there's just a classy feel to it. I love it when it's made easy for me!
I am after the Hello Sunshine Dress, the Don't Be Shy Shirt and the Boyfriend Shirt. The Boyfriend Shirt is completely appealing to me for the sake it can be put on over a bodycon dress as she has it featured or I was thinking it could also be worn as a coverup for evening poolside parties. I am all about multi-use.
Did I mention her pieces run from a 1x to a 6x? Don't you love it? I do. Her pieces sell fast so be sure to order now!
What are the pieces you're loving the most? How would you mix and match the wardrobe? Which pieces will you rock?