I absolutely love the change of seasons and I think one of the most exciting seasons is upon us with fall. For me, I love the drama, fantasy, undertones, and a layer of decadence that fall brings to the table. For this season, Anna Scholz- one of our higher end contemporary designers, brings us this in the form of her latest collection.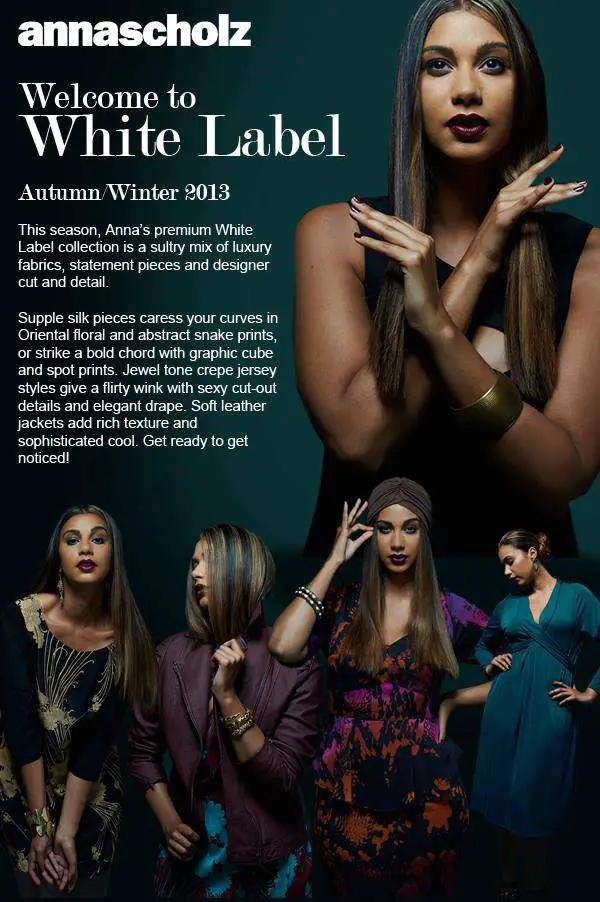 Dark wines, an ethnic flare, peplums, and of course her signature prints, Anna Scholz White Label (her luxury line) brings us a few pieces that I want to add to my closet. Today, I share with you a few of my favorites from the collection!
Are you ready? Oh, and the model, Leila? I am LOVING her! I do not think I have seen an ethnic model like her… Work it boo!
Anna Scholz White Label Fall 2013 Favorites
You can see the entire lookbook here, at Anna Scholz!
I love this dress with the peek-a-boo neckline! MMhmmm…. The wrap is fabulous as well!
While we are showcasing the White Label, make sure you stay connected to catch a glimpse of the Black Label– her more edgy, bold, and contemporary line! Ooohhh and also make sure you come back next week for the Anna Scholz for Simply Be peek!
The Collection Goes on Sale next Week, August 1st!
What do you think? Do you have a favorite look here? Leave a comment with your favorites below!