What happens when you pair one of the hottest lingerie brands with augmented reality technology and bring it in store/ offline? You get the best of all worlds that also includes plus sizes into the mix. This is what Savage X Fenty has done as they have partnered with FIT:MATCH, in collaboration with Intel to launch the next generation of its award-winning, patented body shape technology.
"Unique and personalized shopping experiences are the future of retail for both the end customer, and business owner alike," said Alec Gefrides, Intel's VP of Network Edge Group.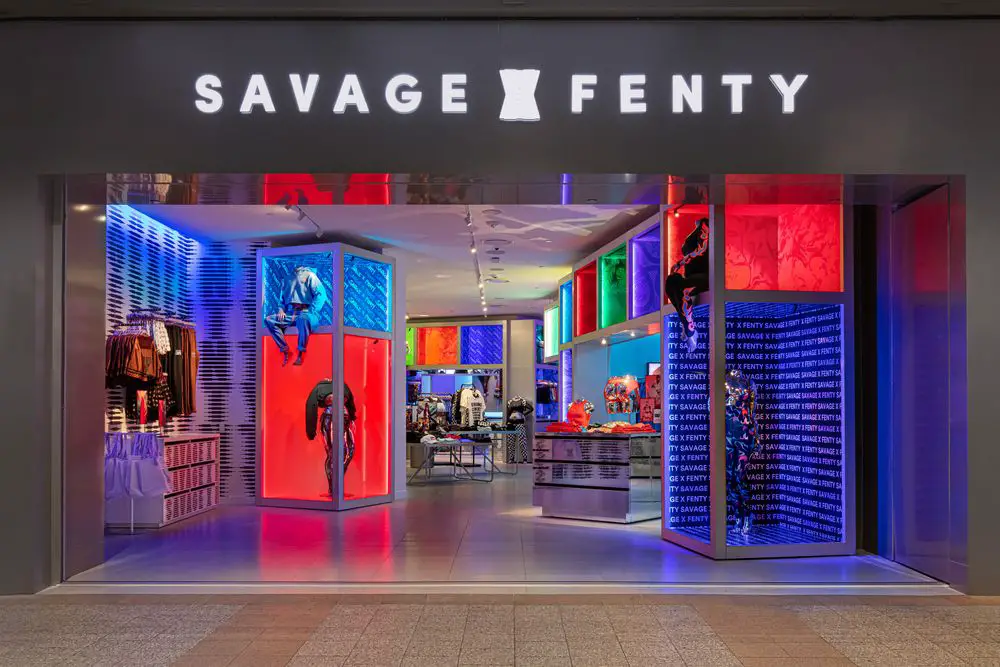 Could you imagine 1) having technology assist you in finding the right fit and sizing 2) being able to shop for sexy, hot, and fashion forward plus size lingerie in store and 3) not having to worry about guessing IF your items will fit- each time?!
This is exactly what you can expect in the newly opened Savage X Fenty location, at Lenox Square Mall, in Atlanta, Ga! This first of its kind experience is exclusive to the Savage X Fenty retail stores!
The product, dubbed Fit Xperience, "gives you the opportunity to get scanned in an in-store fitting room, using Intel's RealSense technology and the Intel Distribution of OpenVINO toolkit." Immediately, you are matched with the best-fitting Savage X styles based on your exact body shape.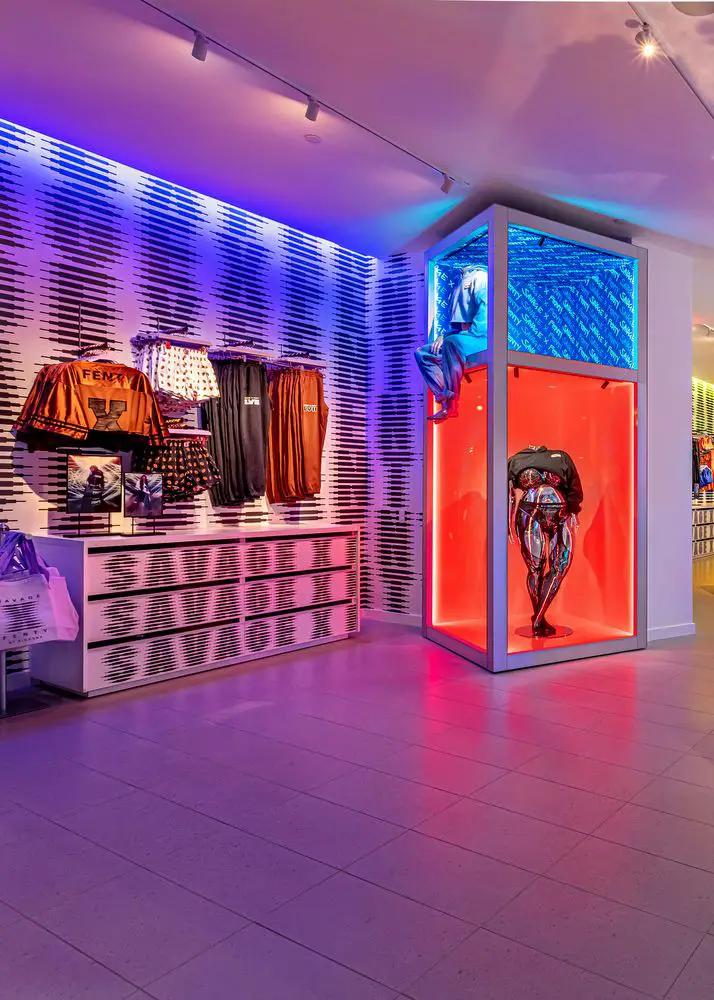 "Capitalizing on the learnings from the initial Fit Xperience rollout, we wanted to take the entire experience to the next level. This new product leverages Intel's RealSense technology, as well as OpenVINO software to deliver a powerful, fast, and immersive shopping experience," said Haniff Brown, Founder and CEO of FIT:MATCH. "We truly believe this is the most frictionless in-store fitting experience on the market."
Imagine, no more wrong bra sizes. No more trying on the entire store to figure out what will fit you the best. No more going through various frustrations or breakdowns in the dressing room, as you flounder to find the ideal lingerie to fit your needs and wants.
This experience was made possible with Savage X Fenty's strategic investment in FIT:MATCH last year. As a continued disruptor in the lingerie market, Savage X Fenty leverages AR-powered technology, to solve the myriad fit challenges we all experience.
One difference? FIT:MATCH with Intel uses body shape data rather than traditional standard measurements. How about that? There have been quite a few companies that have sought out the ideal mix of AR and technology to address fit concerns in the plus size space, but this is the first we have seen that has materialized with a physical retailer. Virtual try-ons have existed but having this tech available in person? Game changing.
"Fit Xperience has been a game changer in merging the physical and digital retail brand, especially at a time when fit and comfort in your body is so important," said Christiane Pendarvis and Natalie Guzman, Co-Presidents of Savage X Fenty. "Our diverse Savage X Fenty community has benefitted tremendously from Fit Xperience – we've received overwhelmingly positive feedback about individuals feeling confident as they shop our products in store. With this new iteration of Fit Xperience, we're excited to continue providing a seamless and positive shopping experience for everyBODY."
How about that?
So, if you find yourself in Atlanta, near the Lenox Mall, make sure that you make your way down to Savage X Fenty to test out this new tech, to find your next plus size lingerie set!
You get the chance to create your own anonymized avatar based on your exact body shape to receive the best fitting options for your shape. Using the Fit Experience technology is both safe and private, extremely quick- only 30 seconds, AND uses NO cameras, but depth sensors!
No more having to try on half to store for an hour plus, just to figure out what will fit you the best and make you feel confident in your underpinnings. The Fit Xperience helps cut down the angst and anxiety that can creep up while in the dressing room.
Shop the latest in the new Savage X Fenty Sport Collection at SavageX.com!
With this technology launch, we also get new options in plus size activewear, up through a size 4X. The new Fit Xperience features an expanded assortment of products, including sports bras, leggings and more!
What do you think of this news? Will you make your way to a Savage X Fenty store, soon? Did you know that Savage X Fenty currently has 6 locations? Ohhhh, yes.
Right now, they have locations in: Las Vegas, NV, Houston, TX, Culver City, CA, King of Prussia, PA, Arlington, VA, and most recently, Atlanta, GA!
The Atlanta location is where you will be able to experience this Fit Xperience technology!
What do you think about this news? Is this something that you can see other brands and retailers adding to their physical locations to create an ease of fit, shopping, and experience?
Let us know your thoughts in the comments below!