As models and influencers post their cameos, we'll be shopping all of their looks from the Savage X Fenty Vol. 3 Show. With lingerie featuring snake prints, vinyl and lace galore, you'll want every last piece.
The star-studded event featured moments from models like Precious Lee and Raisa Flowers as well as appearances from RuPaul's Drag Race Winner The Symone and Legendary judge and ballroom legend Leiomy rocking this noteworthy silver ensemble. As the first performer, rapper Bia gives viewers a bop and a sick Savage X apple green set with her TikTok viral hit "Whole Lotta Money." Not to mention, you can find the dancers wrapped in this Cold-Hearted Snake Asymmetrical Lace Catsuit and a plethora of dancers rocking the Savage X Smoking Jacket robe and Satin Pants.
We won't spoil it for you, but if you still haven't watched the film, you can catch the Savage X Fenty Vol. 3 Show on Prime Video here.
Check out some of the best looks from the Savage x Fenty Vol. 3 Show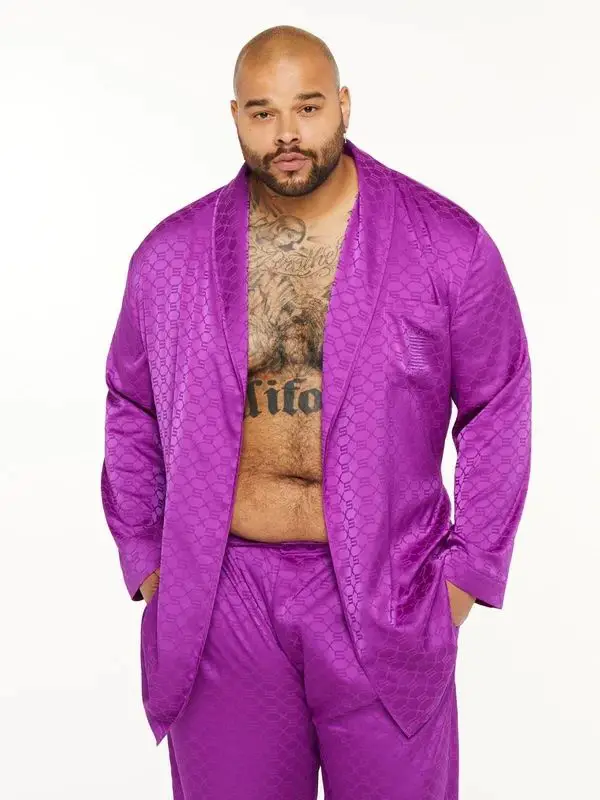 Robes at Savage X Fenty are back in unisex sizes. You can shop this sleek open coat that features a logo breast pocket alongside the Savage X Satin Pants.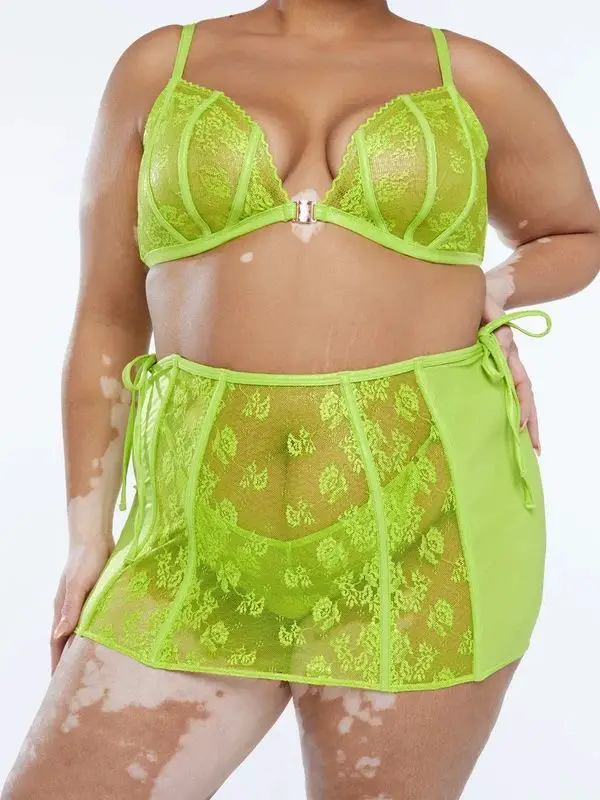 One of the best parts about these Savage sets is that they never lack the details. Swipe this apple green Caged Lace Skirt to spruce up your bedtime look. Plus, when you turn around, this skirt has a vintage hook-and-eye back closure. Don't forget your Caged Lace Balconette Bra to match.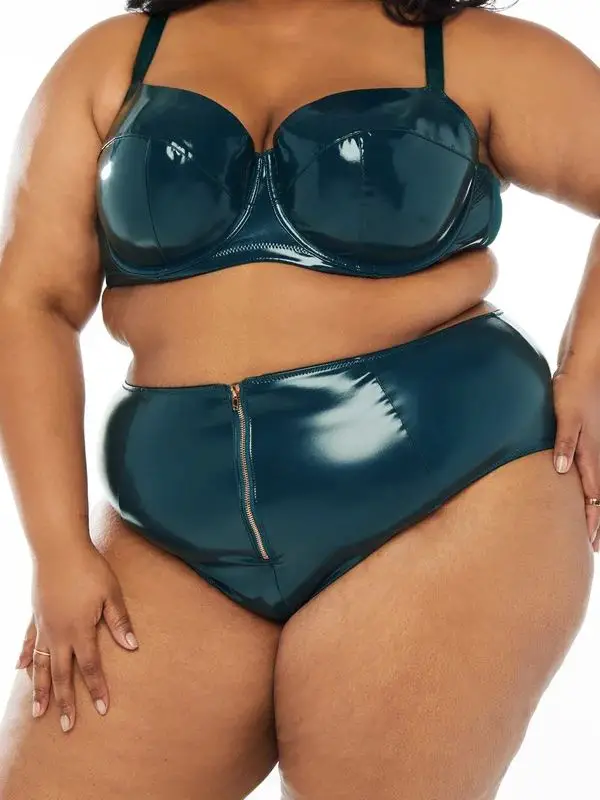 Hands down, one of the sexiest looks in the Savage X Fenty Vol. 3 show had to be the vinyl pieces. Scoring this material for a plus-size figure is rare, so you'd better act quick on this one. If you want this look as a set, swipe either the Leather Tease Vinyl Low-Cut Balconette Bra or the Leather Tease Vinyl Bandeau Bralette.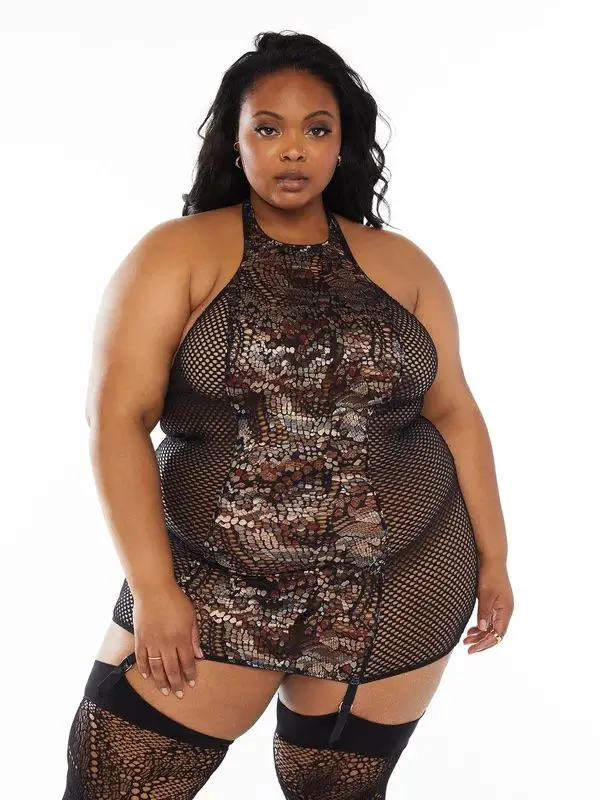 Slips have certainly come a long way since the '50s. Let this Cold-Hearted Snake Lace Slip with Garters be proof. Featuring a sexy snake print through the center, you can lace this baby up even more by attaching the garters to any of the Savage X Fenty stockings and tights.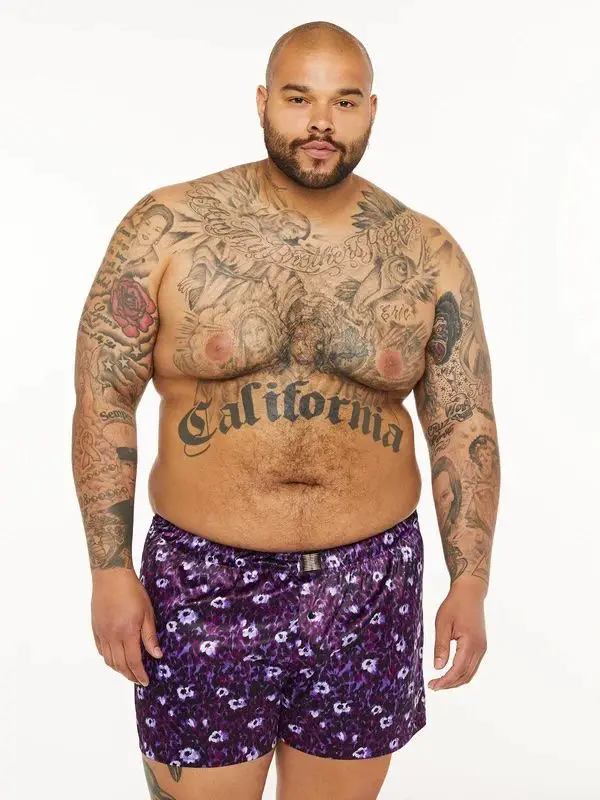 We love to see plus men get their shine. Thanks to RiRi, there's no shortage of plus-size options for men of varying sizes. Nab these sick pair of satin boxers and step up your designs with this Plum Potion Runnin' Wild Print.
Royal blue looks amazing on almost every skin tone and this Shining Star Long-Sleeve Teddy is sure to stand out between the sheets. With a keyhole cut-out of the front and a banger in or out of the house.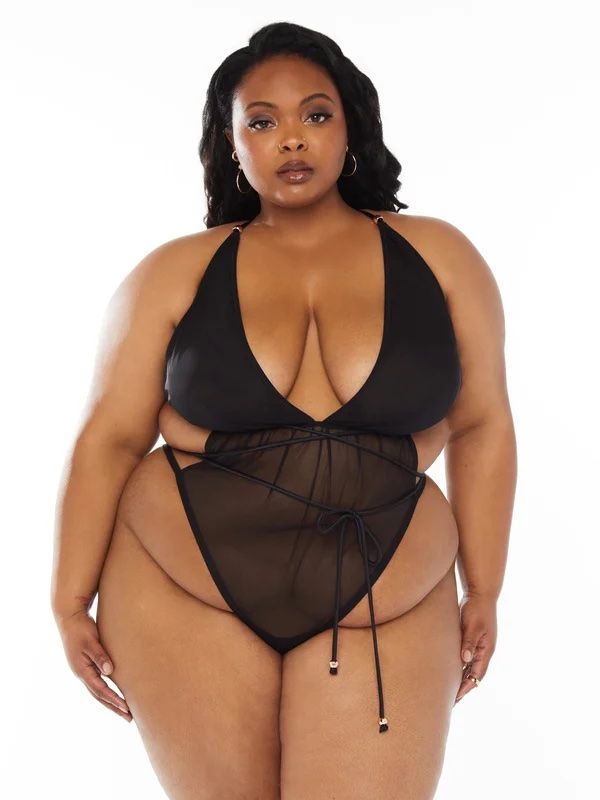 This Savage X Fenty collection has no shortage of teddy one pieces. Not as loud and colorful, but meshy AF, the brand's new Gathered Mesh Strappy Teddy is one for lounging or flexing on that special someone.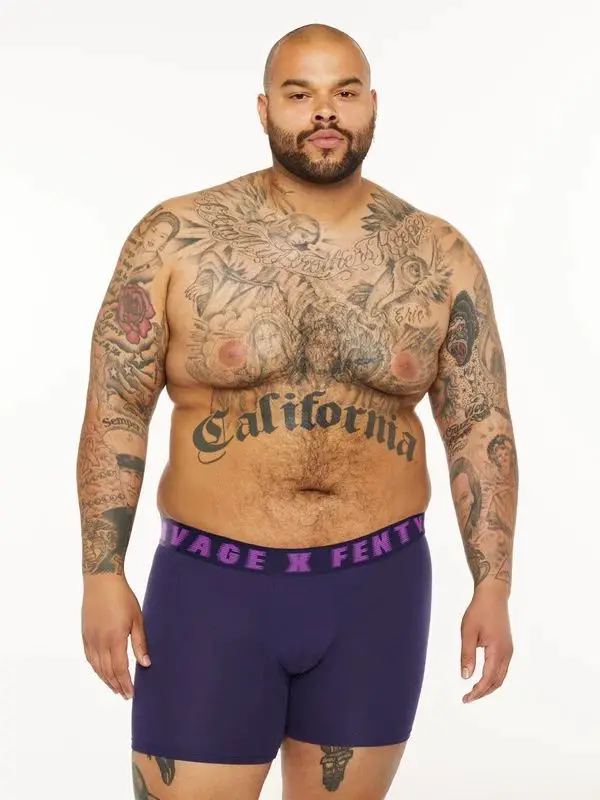 For those who want a simple, but cool pair of boxer briefs, look no further than these Savage X Boxer Briefs. Donning the brand's logo at the waistband, you can shop these badass undies that are also available in Black Caviar and Goji Berry Red.
Have you watched the show already? Are these looks better than Savage X Fenty's previous shows? What are you buying from this collection? Let us know in the comments!