This post was originally posted on Wardrobe Oxygen.
I LOVED Glamour Magazine's feature on plus size fashion. However, their picks for the best plus size fashion skewed a bit… young. Nothing wrong with that; Glamour is a magazine catered to younger Millenials. But what about us grown women? Those of us over 35, and maybe over 65? We have different fashion needs and different economic means.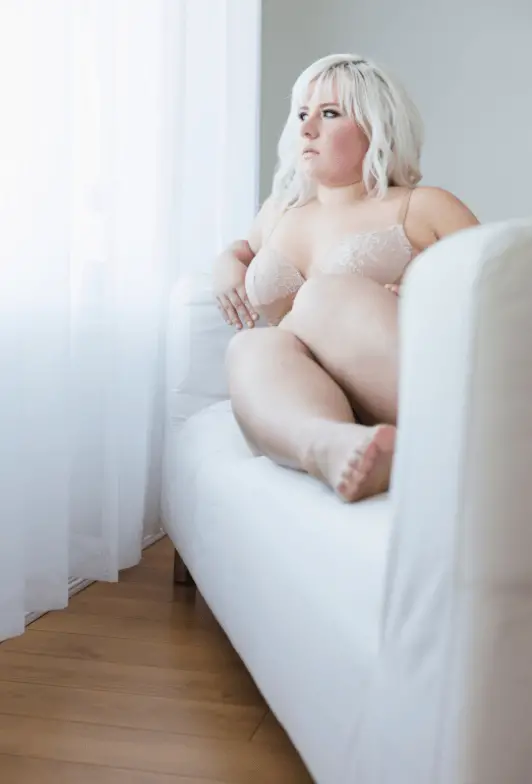 I wanted to see what plus-size grown women wear and love so I created my own survey for Wardrobe Oxygen where over 500 women shared their thoughts, their style desires, and the best places to find plus size fashion for grown women. For this post, I am focusing on the results for the best plus size bras, panties, shapewear, and other intimates.
What Are The Best Plus Size Bras for Grown Women?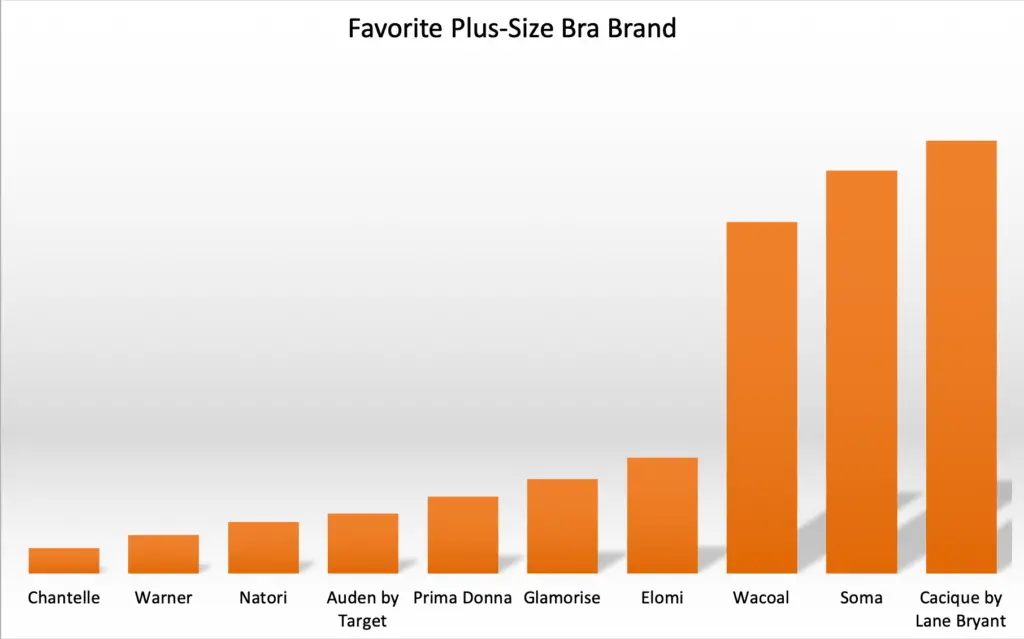 Shop the Top 10 Best Plus Size Bra Brands for Grown Women:
#1: Cacique | #2: Soma| #3: Wacoal | #4: Elomi | #5: Glamorise | #6: Prima Donna | #7: Auden by Target | #8: Natori | #9: Warner's | #10: Chantelle
Lane Bryant's in-house brand Cacique was by far the most popular brand mentioned for having the best plus size bras. Many Wardrobe Oxygen readers commented that their bras have improved in fit, style, and comfort in the past year.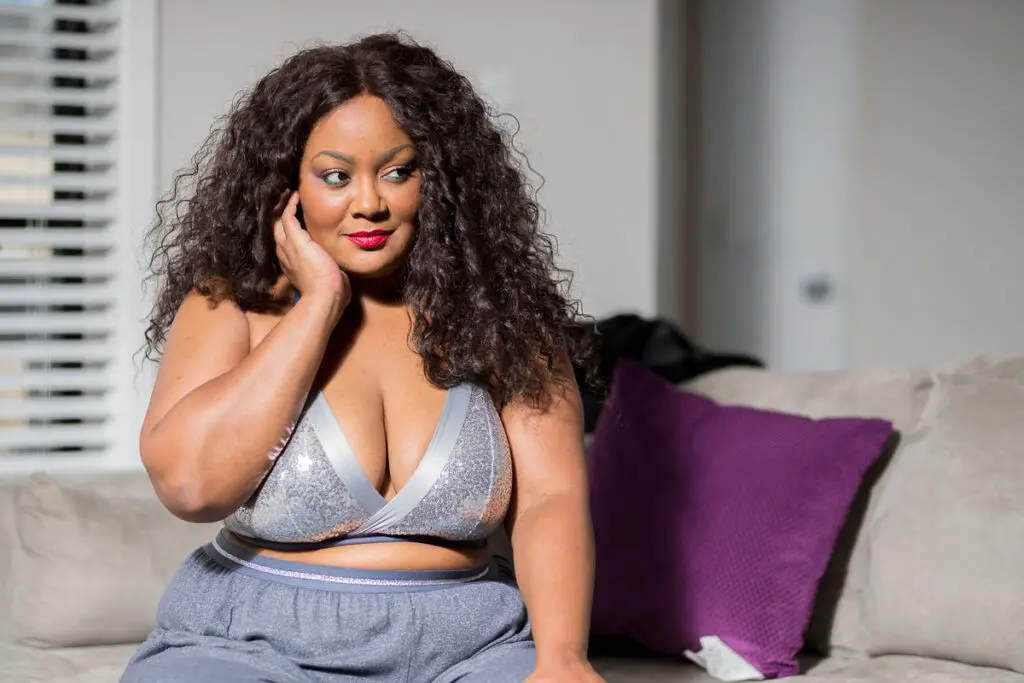 Soma was the second most favorite bra brand, but some commented that their band size selection was too limited. Wacoal was in third place, many sharing they first heard about the brand from Oprah and have been wearing it for decades. Those who need a larger cup and/or band sizes raved about Prima Donna and Glamorise for their selection.
"It is so difficult for me to find bras where the straps don't slip off. The best style I have found is Wacoal 855192 Basic Beauty Full-Figure Bra because the straps are attached closer to the center in the back. It is a very comfortable style unless one of the underwires escapes and starts poking me."
"The Matilda bra from Elomi is the best bra I've ever worn. It is comfortable, has great lift, and creates nice cleavage. They're pricey but so worth it."
"Third Love 24/7 Full Coverage is the ONLY bra that doesn't gap, make the girls conical, or just serve as a glorified shelf. The online chat was my lifesaver to find my best fit. Took some time but free exchanges made all the difference."
"Prima Donna has the most beautiful and luxurious bras for large busts. They aren't cheap but they make me feel beautiful and womanly."
"Elomi. Other brands claiming to be plus-size don't have nearly large enough cup sizes."
"I think Torrid is great for bras! The Torrid Back Smoothing Plunge Bra is the best!"
"After reading the A Bra That Fits Reddit, the bra that works for each woman will be different based on her shape. But Panache and Chantelle have been game-changers for me personally."
"I am a recent convert to Soma bras. They are the first in years I can comfortably wear all day."
What Are The Best Plus Size Sports Bras For Grown Women?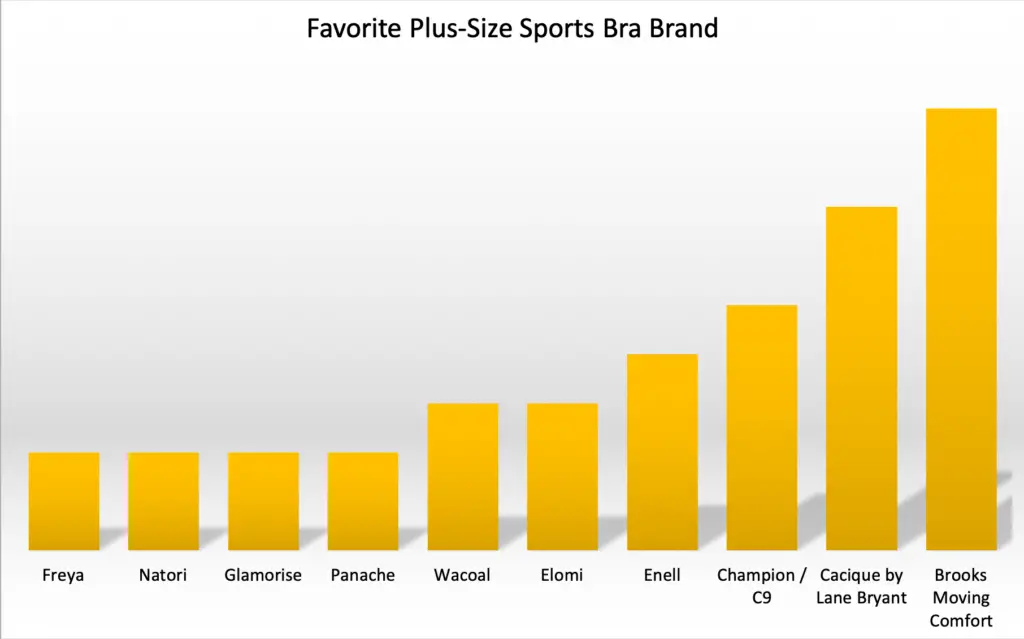 Shop the Top 10 Plus Size Sports Bra Brands for Grown Women:
#1: Brooks Moving Comfort | #2: Cacique | #3: C9 | #4: Enell | #5: Elomi | #6: Wacoal | #7: Panache | #8: Glamorise | #9: Natori | #10: Freya
The top answer isn't in the graph above. Most entries were from women saying they haven't found a decent plus sized sports bra. Knowing from my previous posts and reviews about sports bras, there is nothing more personal than the fit and support of a sports bra for large busts. One person's Holy Grail is another's fail.
The most popular entry was for Brooks and their Moving Comfort Bras. 
In second place was Cacique by Lane Bryant and Lane Bryant in general, with several specifically mentioning their High-Impact Max Support Wicking Sport Bra. Many raved about the price and fit of Champion's line for Target called c9.
"The Enell bra is sold as the last resort bra on the Title Nine website. My girls don't move a centimeter."
"I really like C9, it is the Target version of Champion. They are just as good as fancy ones I bought at department stores."
"If you have boobs, you need at least three hooks on the back of your sports bra. Lane Bryant makes these and they WORK!"
"Panache has a sports bra with underwire and it is AMAZING! I ran a 10K no problem, I wear it to CrossFit, I wear it to dance class. My breasts don't go ANYWHERE."
"Glamorise has a wire-free sports bra that looks great and comes in a 48 H (my size)"
What Are The Best Plus Size Underwear And Shapewear For Grown Women?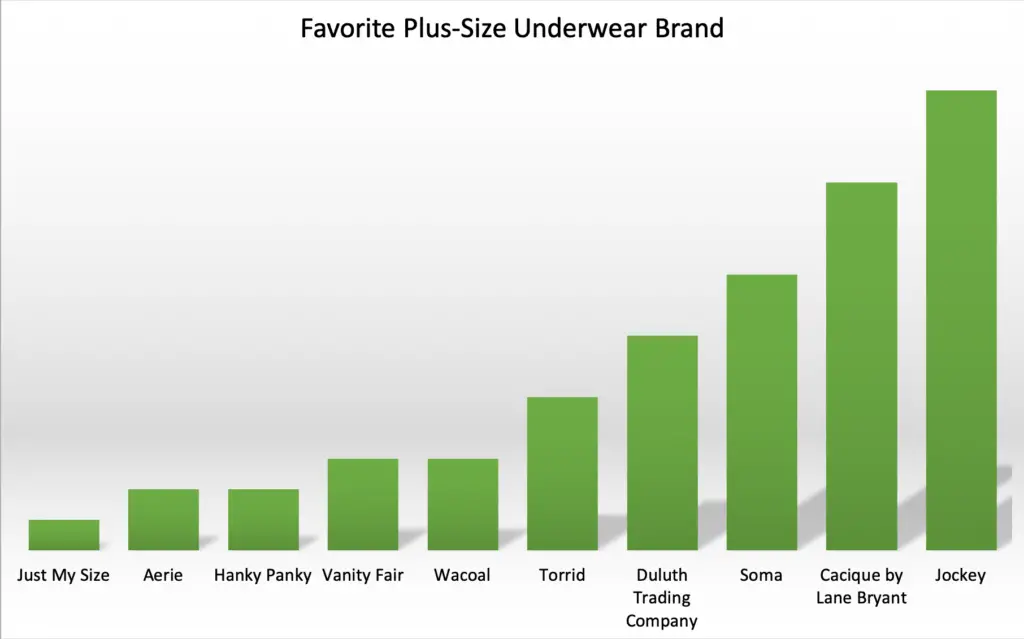 Shop the Top Ten Plus Size Underwear Brands for Grown Women:
#1: Jockey | #2: Cacique | #3: Soma | #4: Duluth Trading Company | #5: Torrid | #6: Wacoal | #7: Vanity Fair | #8: Hanky Panky | #9: Aerie | #10: Just My Size
There were as many passionate votes for a specific style of underwear from a brand as there were votes where women stated they don't care and just buy what is on sale or they can pick up at Target or Walmart. It's clear that underwear isn't as important to many plus size women as their bras. That being said, there were some clear leaders.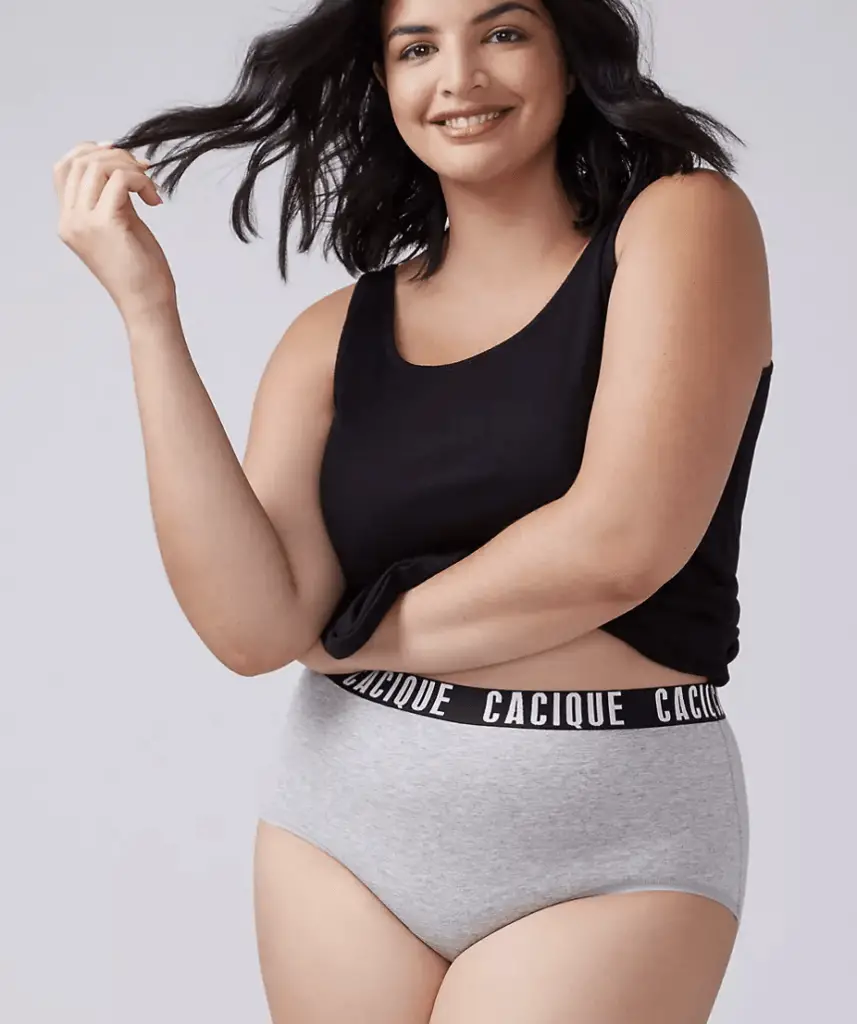 Jockey had the most votes, with specific mentions for their No Panty Line Promise and Elance collections.  The second most popular brand was Lane Bryant and their Cacique brand, but few replies about a specific style.
Soma was the third most popular, but several commented that they felt bad even mentioning the brand since they only go up to XXL. Soma's Vanishing Edge collection was by far the most popular style mentioned.  Duluth Trading was the brand with the most passionate responses for fit, quality, and comfort. 
"Duluth – no really! I am slowly converting all my friends they are the BEST!"
"For underwear, to be specific: Aerie – the high-waisted lace undies, in black. SWOON."
Soma [vanishing] edge panties", after trying them I won't wear any other kind."
"I don't know if Ex Officio makes plus size. I am a 14/16 pants and wear an L. Love their Give N Go Bikini Brief for day to day and working out." (FYI Ex Officio goes up to 2XL)
"Jockey #61683 [Elance] are perfect under dresses for summer."
"I swear by Soma Vanishing Edge though I feel bad mentioning since they only go up to XXL. I am a 22 and wear their XXL."
The Best Plus Size Shapewear Brands For Grown Women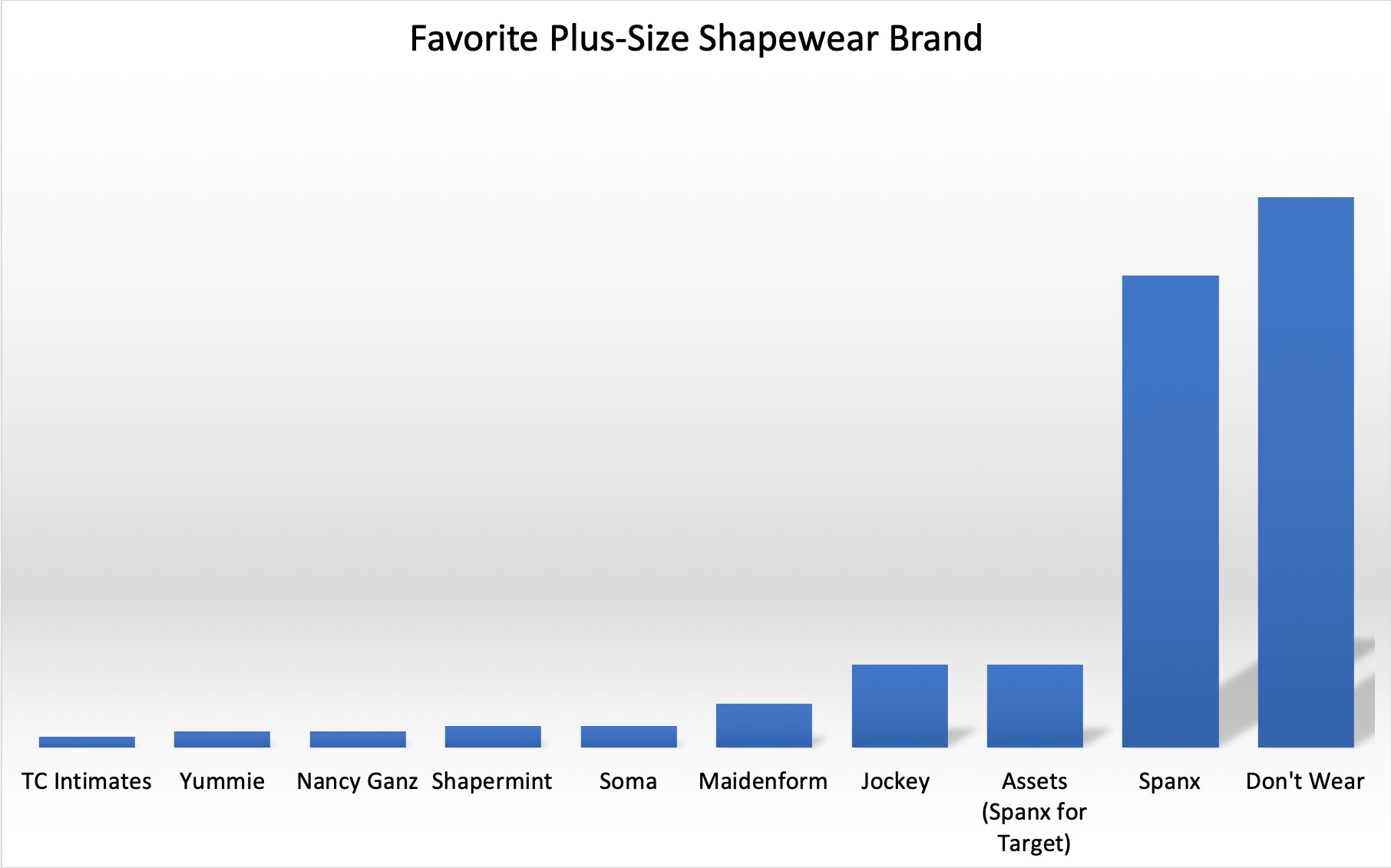 Shop the Top Nine Plus Size Shapewear Brands for Grown Women:
#2: Spanx | #3: Assets | #4: Jockey | #5: Maidenform | #6: Soma | #7: Shapermint | #8: Nancy Ganz | #9: Yummie | #10: TC Intimates
I gotta say, I love that the #1 answer for this question was that women don't wear shapewear! For those who desire shapewear for specific situations or because it makes them more comfortable, the top answer was Spanx, though many said they wear it because they don't know of any other brand.
Several shared that in place of traditional shapewear they like slipshorts or slips to smooth without compression; their favorites were Thigh Society and Jockey.
"I rarely wear shapewear but I have an open bust bodysuit from Spanx just in case a dress needs it."
"I don't like shapewear but I do like Jockey Skimmies for smoothing me out."
"The only shapewear I own are Power Panties [from Spanx]. Go up a size and you will get smoothing without the stomach pains."
"TC has a high waist panty like Spanx but I find it fits better."
You mentioned an open bust bodysuit from TC Fine Intimates several years ago. THANK YOU. It's the only shapewear that is comfortable, won't roll down, and works with any bra."
"I hate shapewear but I needed it for a bridesmaid's dress. I found bike shorts with straps that go over the shoulders from Assets at Target. It stayed in place and no panty lines!"
What Is The Best Product To Prevent Thigh Chafing
Shop the Top Ten Products for Preventing Thigh Chafing:
#1: Jockey Skimmies | #2: Megababe Thigh Rescue | #3: Monistat Gel | #4: Bodyglide | #5: Thigh Society | #6: Snag Shorts | #7: Undersummers | #8: Skindura Secret Shield | #9: Soma Smoothing Short | #10: TomboyX Boy Shorts 
I must say I was looking forward to these results. I used Jockey Skimmies for years, in recent years I was introduced to Thigh Society which is a small Canadian woman-owned business with an extensive size range and variety of lengths and types (my favorite are the cooling slip shorts which are thin and silky and don't give muffin top).  I have tried a few topical products like Megababe and was curious if there were any great products on the market I was unfamiliar with.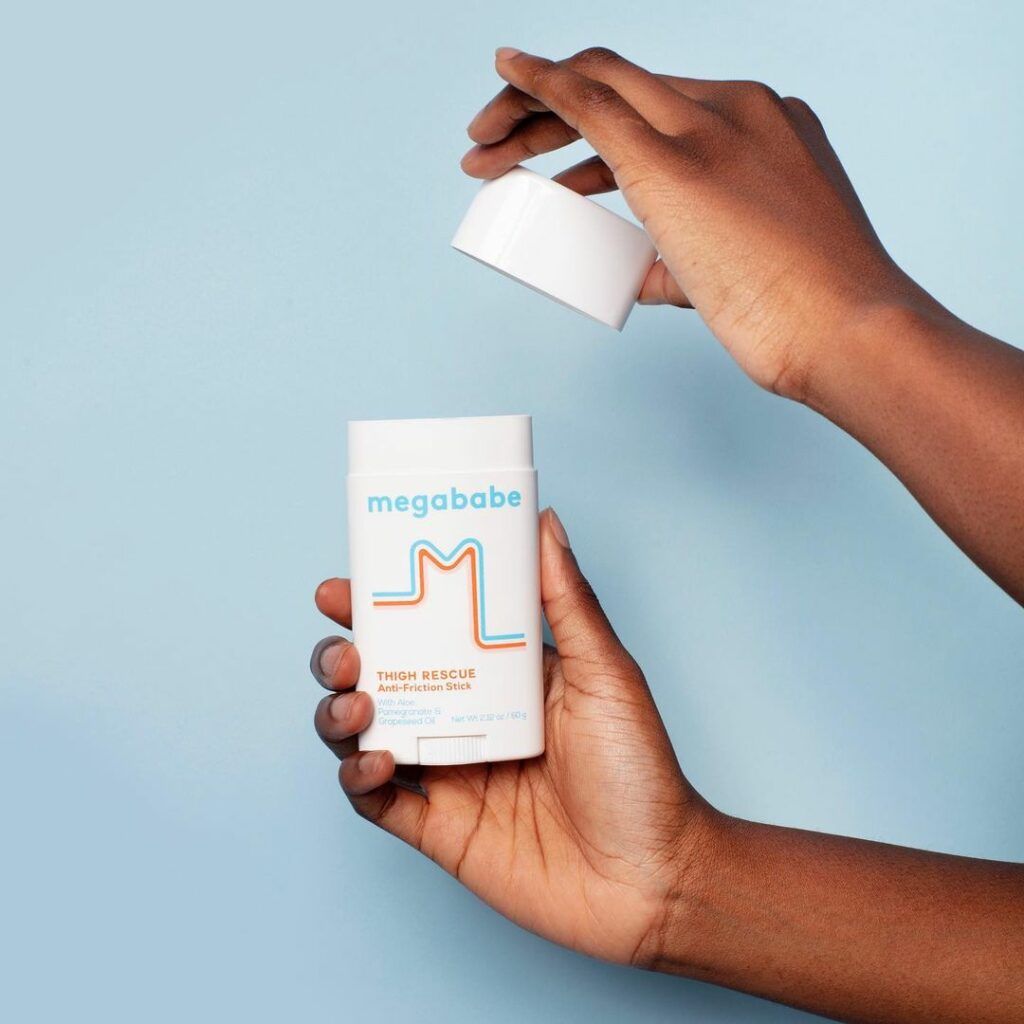 The two I hadn't heard of were the two that received the most passionate responses:
I've heard about the awesomeness that is Snag Tights but didn't know they had a short aptly named Chub Rub Shorts. They're made with yarns to keep you cool and wick away moisture, have a cotton gusset, and a unique size chart that measures not just by clothing size but height. I appreciate the photos of people of varying sizes and heights in the products at Snag to help you see how they may work on your body. 
Skindura Secret Shield is a product from a brand called Skindura that was created by a woman who dealt with chub rub and wanted to find a solution. Many of the responses voting for Skindura raved about the simple yet effective ingredient list (jojoba esters, fractionated coconut oil, octyl palmitate a palm oil derivative, comfrey) and that it is a small business with amazing customer service. Secret Shield is waterproof, vegan, and free of petroleum, animal by-products, or silicone.  
"Just discovered Body Glide and it has changed my life!"
"The Thigh Society are my fave anti-chafe shorts after much trial and error with other brands – don't roll, don't make noise, not sweaty, excellent size chart with inclusive sizing, can be machine washed and dried. Amazing."
"I used to wear Under Summers but after finding Snag Chub Rub Shorts I can't look back. Best fit, best price, best everything!"
"I love Katie Sturino and I love Megababe. It saved my summer in Italy!"
Where to Buy The Best Plus Size Bras For Grown Women
This was not a question on the Wardrobe Oxygen survey, but many shared their thoughts on where to buy the best plus size bras and their tips on successful bra shopping:
Bare Necessities was by far the most popular retailer to buy the best plus size bras – they have the most brands, the most band sizes, extensive customer reviews, and easy shipping and return policies. 
HerRoom was another winner for where to shop for the best plus size bras, offering plenty of size and color range.
Several suggested my favorite tip for bra shopping – find the bra you love, then search for more of them on Amazon and/or eBay.  Once you know your size, brand, and style, search it on one of those sites and you may find previous season colors brand new but for less. 
Many who love Soma recommended you get sized at one of their stores to know what size you are in this specific brand. While Soma has more sizes in back and in drawers, many said the best selection of larger cups and band sizes is online. Sign up for Soma's emails and you'll know when they're having sales.
If you don't have a store near you to help you be sized, check out the Reddit A Bra That Fits calculator. It will help you get accurate sizing from the comfort of your own home.  
If you didn't get a chance to fill out the survey, feel free to share your recommendations for the best plus size bras, intimates, and products for thigh chafing for grown women in the comments below!