Eloquii has been a busy bee over there… since launching their plus size loungewear, Eloquii Unlimited, and Eloquii Elements, we have some more cool news to share! The Eloquii Drop is their newest collaboration that will feature "Six Icons, Six Days" from November 9th through the 14th.
This is a unique collaboration as these are NOT capsules with six different influencers and powerhouses- nope. The Eloquii Drop is all about the individual chosen, their personal style, and a look that they've created with the team- from idea to sketch to creation!
And here is the kicker…. Once these items sell out? They are forever gone.
And to keep you on your toes, each day, we are going to be surprised with the featured guest "ICON" that Eloquii has tapped!
So who was the first guest they tapped for Monday's Eloquii Drop?
The Eloquii Drop Day One: Nabela Noor
None other than the UBER empire building maven, Nablea Noor. A beauty activist, YouTube star and founder/CEO of Zeba (self-love revolution) and Noor House (non-profit scholarship program), Nabela was handpicked to collaborate on The ELOQUII Drop for her incredible work promoting body positivity, self-confidence and individuality.
Did you know that she also spoke at the United Nations? Get. It. Nabela!
Nabela's limited-edition collaboration is the first one that'll drop over the course of six days with six trailblazers (from 11/9-11/14).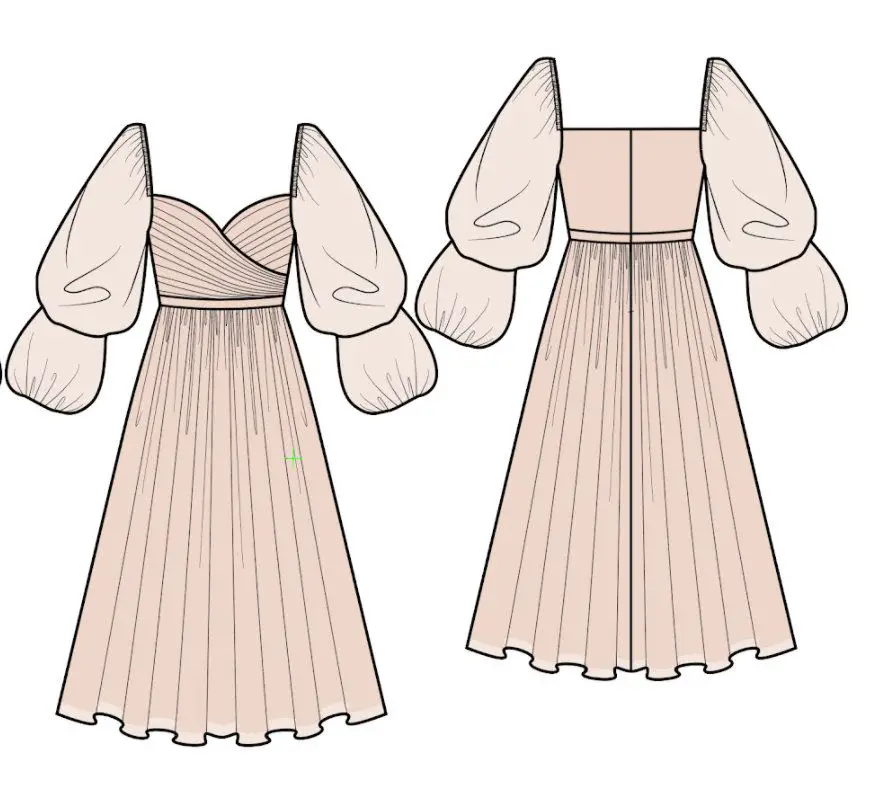 For her look, Nabela wanted to create a special piece for others to wear for their most special moments. You know, events like a fancy dinner party or romantic at-home dinner date by the holiday tree, or in today's climate– to the grocery store…
Think sweet, flowy, romantical, and flirty.
Nabela's final look and first of the Eloquii Drop, is an "ethereal and romantic pink tulle dress that radiates flirty and soft elegant vibes, with a sweetheart style neckline and flowing sleeves that truly take it to the next level."
Love her look?
You can score The Nabela Dress at Eloquii.com
(You, have to move fast!) Most sizes are on a waitlist and the dress goes up to a size 28!
The Eloquii Drop Day Two: Tasha Cobbs Leonard
Yes. Miss Tasha Cobbs Leonard! Miss Tasha was a recent guest at our TCFStyle Expo and to see her partnering with Eloquii on this project is exciting!
If you do NOT know who Tasha Cobbs Leonard is, let us introduce you! Tasha Cobbs Leonard is a Grammy-winning gospel musician and songwriter. Her latest album "Royalty: Live at The Ryman" has debuted at No. 1 on Billboard's Top Gospel Albums chart.
*Sidebar* Not only can Miss Tasha SANG but she can preach too!
Eloquii specifically tapped Tasha Cobbs Leonard both for her talent and incredible vulnerability that she exudes in her music.
A great choice indeed!
For her look, Tasha designed a white long-sleeved bodysuit and slouchy faux leather pants that pairs together for the ultimate classic look. And like Nabela, Tasha was involved in every step of this look.
Yes, including ideating on the design to visualizing a digital sketch, to seeing the outfit come to life through ELOQUII.
Faux leather pants that have a fun wrap around detail?
Tasha shares that she loved this combination because the styles are "classic for year-round wear but grungy and stylish enough for the holiday season (with either a sleek sneaker or a kitten heel)!"
You can score the Tasha Pant or the Tasha Bodysuit at Eloquii.com
And yes, you can still score these leather pants. These are a definite must and would be a great addition to our plus size leather finds…
Right?
You can also check out the Eloquii Drop at Eloquii.com!
Sooooo, who will drop next? Well, make sure you come back each day this week, as we are here to share each of the Six chosen for the Eloquii Drop!
Who do you think will be next in this collab? Who do you WANT to see in this collection?
Did you score the Nabela Dress or Tasha's look?
Let's talk about it, in the comments below!