Are you a plus size bride to be and have always wanted to shop a plus size bridal sample sale? Well, ladies we have the biggest treat for you! We have tapped the sisters from TLC's Curvy Brides to come down and HOOK YOU UP at our TCFStyle Expo!
This is everything you need to know about how to shop it, how to ready yourself for it, and what you need to bring with you!
Yup that is right!
On August 8th, Yukia and Yunesia from Curvaceous Couture Bridal and TLC's Curvy Brides are bringing down a few fab dresses, slashing the prices, and are here to make your plus size bridal dreams come true with a plus size bridal sample sale! To let you know what to expect, Yukia has shared with me (and you) a few tips and what to expect on the day of!
Since doors open at 12 pm on Saturday, the 8th of August, we want to make sure that you have the best time and know what to expect at the TCFStyle Expo! So arrive early to get the first and best picks!
Are you ready???
Here is the flow of day and what to expect at the Atlanta TCFStyle Expo Plus Size Bridal Sample Sale!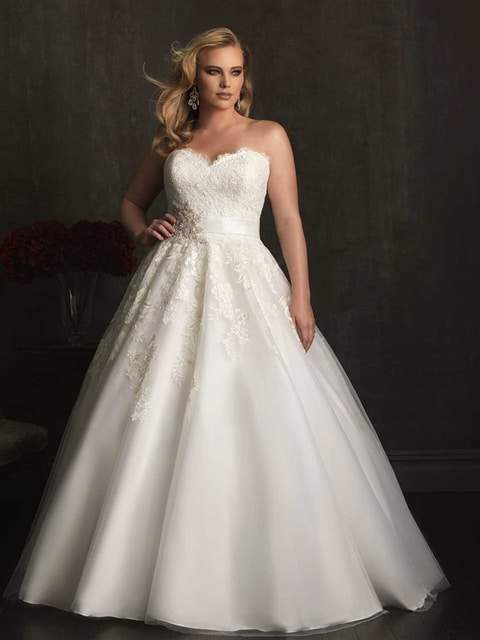 If you are a bride to be, you will be given a number when you line up and check in! This ensures the first come first serve and a great way to keep the flow manageable.
To keep it fun, easy, and to allow others space to shop, we will limit each bride's guests to 2. Others can shop the expo and be outside, but inside? Just two.
To ensure everyone gets a great pick of options, you will be able to pull 4 dresses at a time!
So that all of our brides get a chance to browse, pick their faves, and to try them on, shopping sessions will last 45 minutes!
Purchases will be made with Cash or credit only.
Dress accordingly! There are no dressing rooms so we suggest wearing comfortable shoes, leggings, and a sports bra/ tank to try on as many dresses as possible during the MAYHEM!
To learn more about the types of gowns that will be making its way down for the TCFStyle Expo Plus size bridal Sample Sale, make sure you check out both CurvaceousCouture.com and TLC's Curvy Bride's last aired sample sale!!!!
If you have never been to a sample sale and want a better idea of what to expect or more tips, Huffington Post has a great post on what to expect as bridal sample sales!
ALSO, because we thought of a lot… If you are based in Georgia, Curvaceous Couture has partnered with a local bridal boutique for all of your plus size bridal alteration needs! They will give you all of those details for this at the sample sale!
So, if you know a newly engaged plus size bride, if this happens to be you and want a chance to meet the owners, shop the sample sale, or just peruse out of curiosity, make sure you share this post and GRAB YOUR TICKETS to our plus size shopping event!!!!
Isn't this cool? I am so grateful and hyped that we are able to provide this to you! Who is ready!?
Will we see you there??