Whew… Omg, I cannot believe it! We have wrapped up the 2019 TCFStyle Expo and guess what? Now it is time to show and tell. Throughout the week, we will be sharing and highlighting a few of our favorite moments, but one of the ones that we are hyped to share? What is inside the TCFStyle Expo Gift Bags!
Now, if you were a VIP Luxe or VIP Ticket holder, you received a fancy gift bag, full of really cool items to play in and with. So, we thought it only right not to only SHARE what was in the bag. Not only that, but to also thank those who helped make these gift bags so much fun.
YUP!
Here's what went inside the 2019 TCFStyle Expo Gift Bag!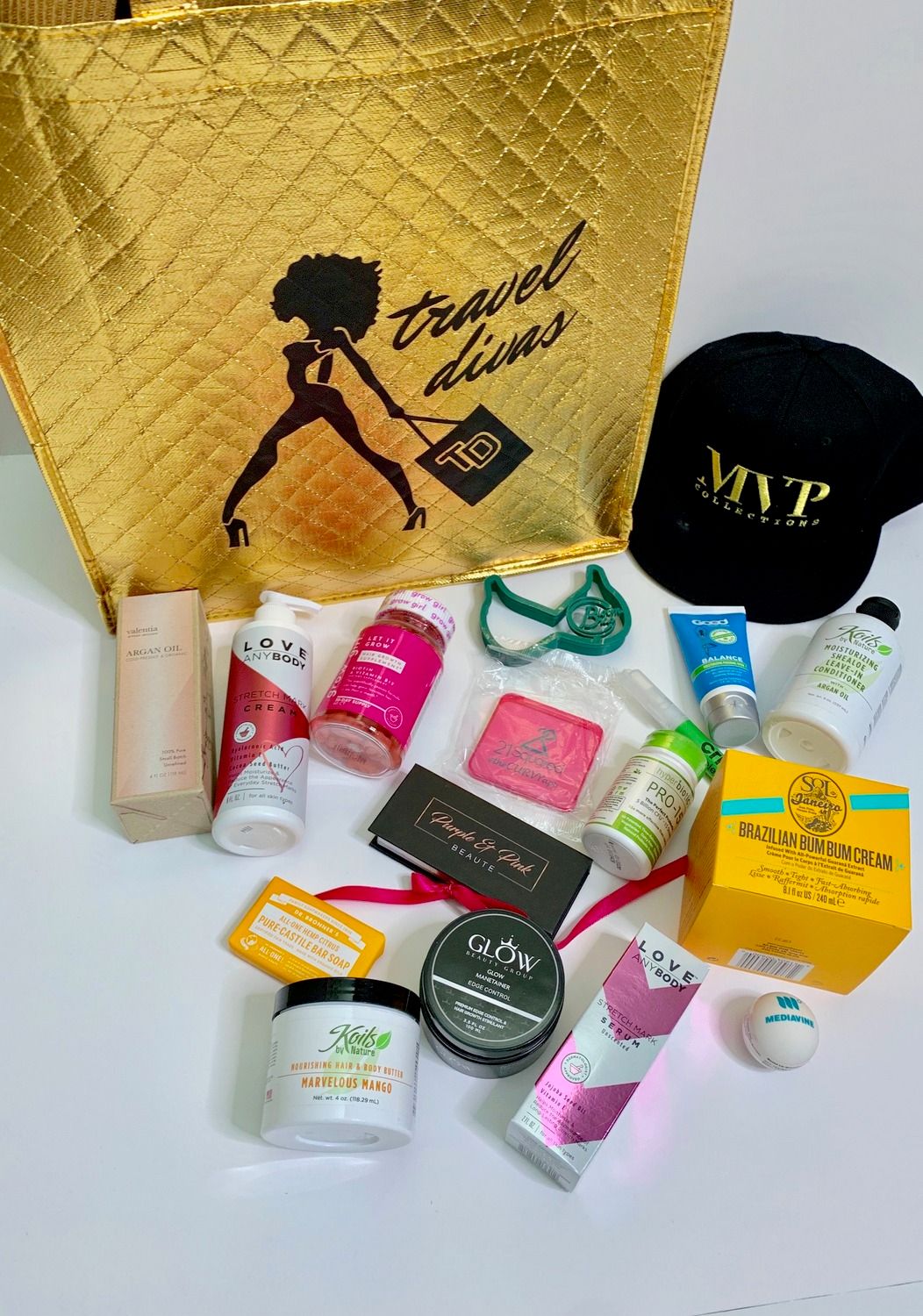 How much fun is this gift bag?! Talk about a few fun things to play with, right?
We would not be able to have such an amazing event without our gift bag sponsors. If you are curious about any of these products, please make sure you click on the brands name to learn more about them and what went into the bag!
In the meantime, make sure you check back with us, as we continue to recap and highlight some of the best moments from our 5th annual TCFStyle Expo!
Ohhh and did you hear? The TCFStyle Expo is changing things up. No longer a 2-day Expo, the TCFStyle Expo is now the TCF x Experience, coming to LA, first, next year! More details will drop about this, but make sure that you stay tuned and sign up for our newsletter, so that you won't miss what is next for TCF!