Welcome to fall, a season for decadence, drama, and décor; a season for luxe fashion! Top notch silks, sumptuous wools, natural fibers and the intricate detail that defines and sets the bar for plus size designers to aspire too. Today, we share with you some of those designers who bring the drama- all that is LUXE! Today we talk about a few luxe plus size designers who are giving us something to play with!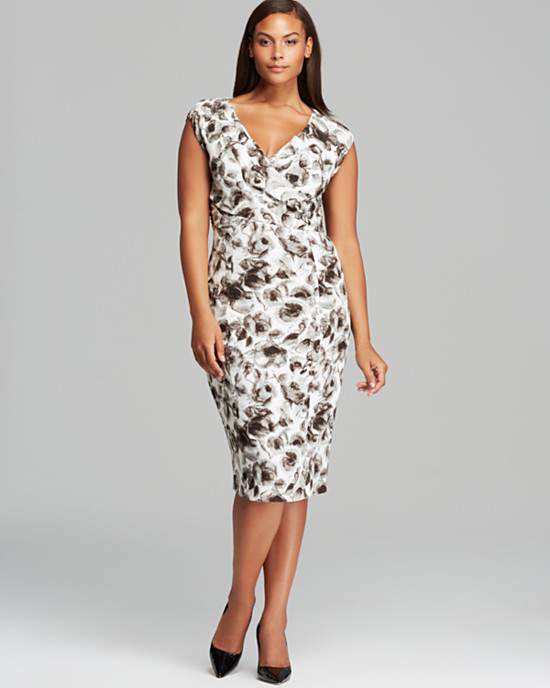 What classifies them as Luxe?
Well, for starters, their exclusivity. However that is not the only factor here. Vogue Italia editor Franca Sozzani defines luxury:
"What is luxury? Quality and not price? Yes, maybe, but it's not enough. Luxury involves a much wider concept."

The high-quality and creative ready-to-wear is identified as a luxury symbol. And it is, of course, from a business and brand placement point of view, addressed to a high consumer range. Craftsmanship is luxury. A product is luxe when it is handmade, tailored for few. Luxury meaning exclusiveness. Are status symbols luxury? Yes, sometimes. Not necessarily…"
In addition to these factors, many of these luxe designers present a sophisticated appeal. With both classic and situational pieces, these pieces speak to a specific woman and they inspire! When applying these to the plus size fashion designers, there are a few that exist!
A Few of the High End Plus Size Fashion Designers
Anna Scholz
Bold Prints. Sophistication. No stranger to the blog, The UK designer, Anna Scholz has a signature style all her own. One look and you know an Anna Scholz piece from the rest!
Shop Anna Scholz here!
'Class' Roberto Cavalli
Animal prints. Mixed Media. Italian powerhouse designer, Roberto Cavalli brought 'Class' and Navabi brings it to the Plus Size audience.
Shop Roberto Cavalli Class Here
Elena Miro
Unapologetically Sexy. Daringly Bold. This Italian plus size designer sets the bar for decadence and detail in plus size fashion. From US 10+ Elena Miro is one of the few plus size designers to show during fashion week and turn heads continuously.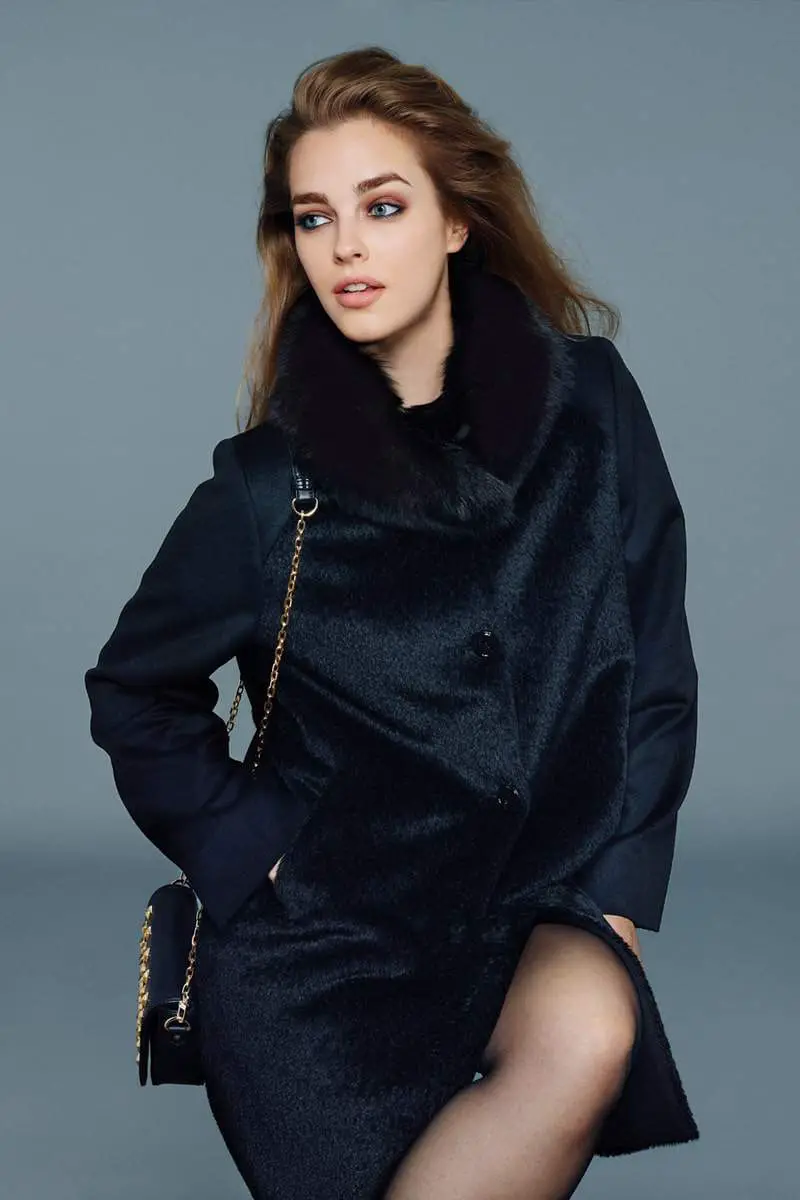 Fuzzi
Unforgettable. Cheeky. The brand behind Jean Paul Gaultier splashes back onto the scene via Saks with its signature bold print and play with mesh, knits, and silks.
Shop Fuzzi at Saks Fifth Avenue HERE!
Lafayette 148
Cool Sophistication. Effortlessly Chic. This US based designer fashions a plus size range that delivers the best in leathers, silks, and wools with superb execution and style.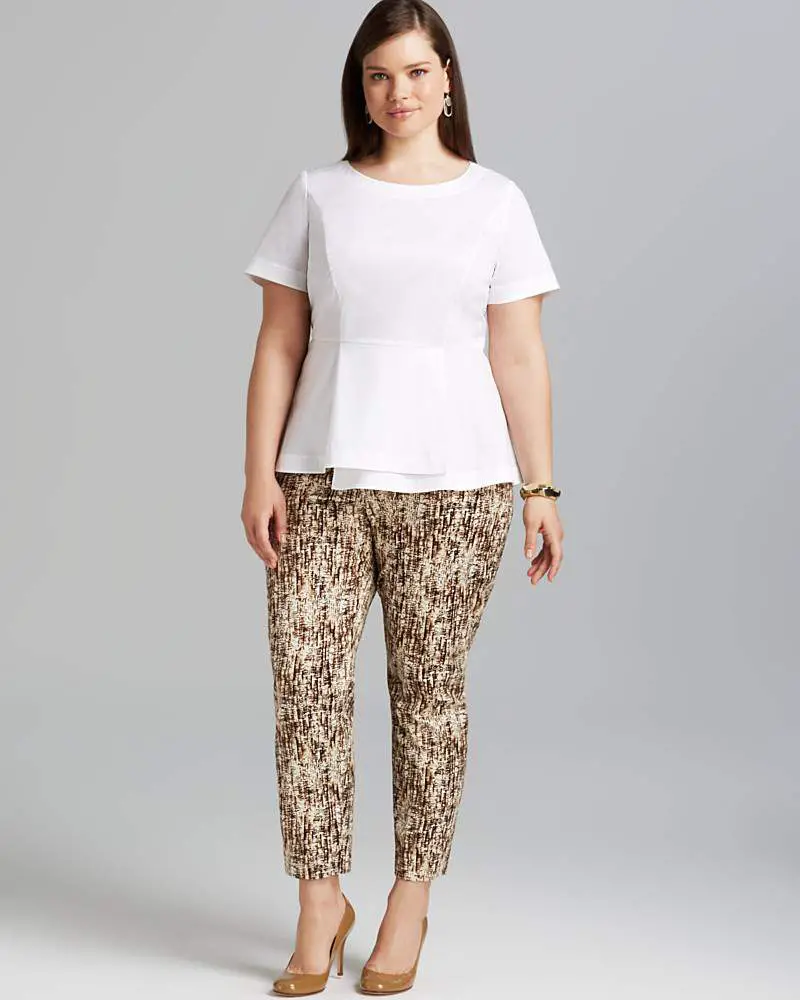 You can shop Lafayette 148 in plus on their site or at Bloomingdales 
Marina Rinaldi
Confident cool. Understated elegance. Sister to the Italian powerhouse, Max Mara, Marina Rinaldi defines chic with the signature Max Mara tailoring and finish. Impeccable details and finish are defining moments with the brand.
Learn more about Marina Rinaldi here and shop Marina Rinaldi online at Saks!
Persona
The newest little sister to the Max Mara family, Persona delivers a contemporary approach to style and fashion. Modern twists to our classic favorites.
Learn more about Persona Here and you can also shop Persona at Navabi here!
Ply Apparel
Chic. Sassy. Sophisticated. One of the newest designers to emerge on the scene and made in the USA, Ply Apparel delivers contemporary fashion with a luxe twist. Classic shapes with unique twists, this plus size luxe label is one to watch.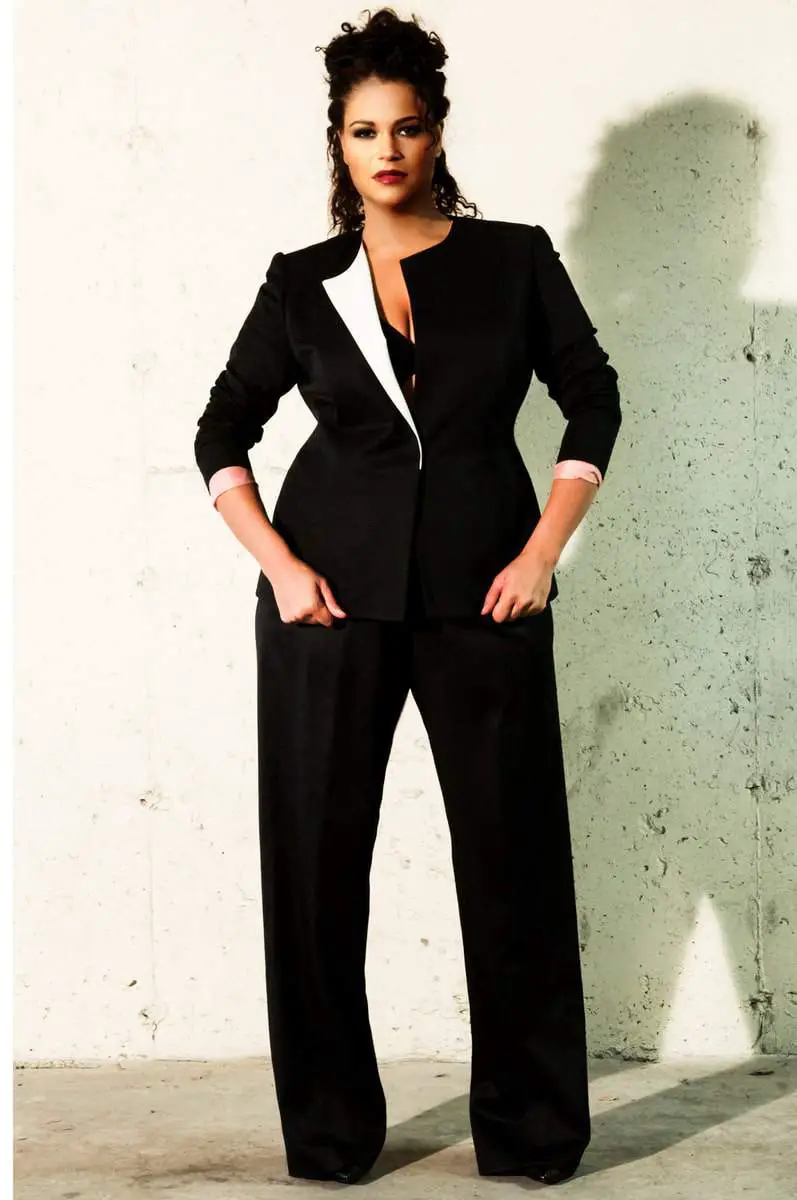 Learn more and shop Ply Apparel here!
These are only a few and not all of those that exist! Isn't it cool that there are other designers that cater to various types of plus size women? As the market begins to segment, so do those designers and retailers. No longer does one retailer or designer have to feel compelled to design for all, but to cater to the woman who they is inspired by!
There are now luxe plus size fashion designers, contemporary plus size fashion options, as well as more fast fashion and everyday brands that are integrating plus sizes into their repertoire. While we have a ways to go, we have to pay attention to the changes that are happening and those designers who are making it possible!
A few others that you can check out are luxury plus size knit brands Cushie b, Stizzoli, plus size outerwear brand, Cinzia Rocca,
Which one of these Luxe Plus size designers appeal to you? Have you a piece or two from them? Which ones are you saving up for? Let me know!