It's plus size bridal week here at The Curvy Fashionista! Wedding season is in full swing and for some of us we're getting engaged and starting the planning for our big day! Choosing your wedding dress is one of the most important parts of your wedding and now you don't have to shop online for your gown! We've rounded up some plus size bridal boutiques across the globe!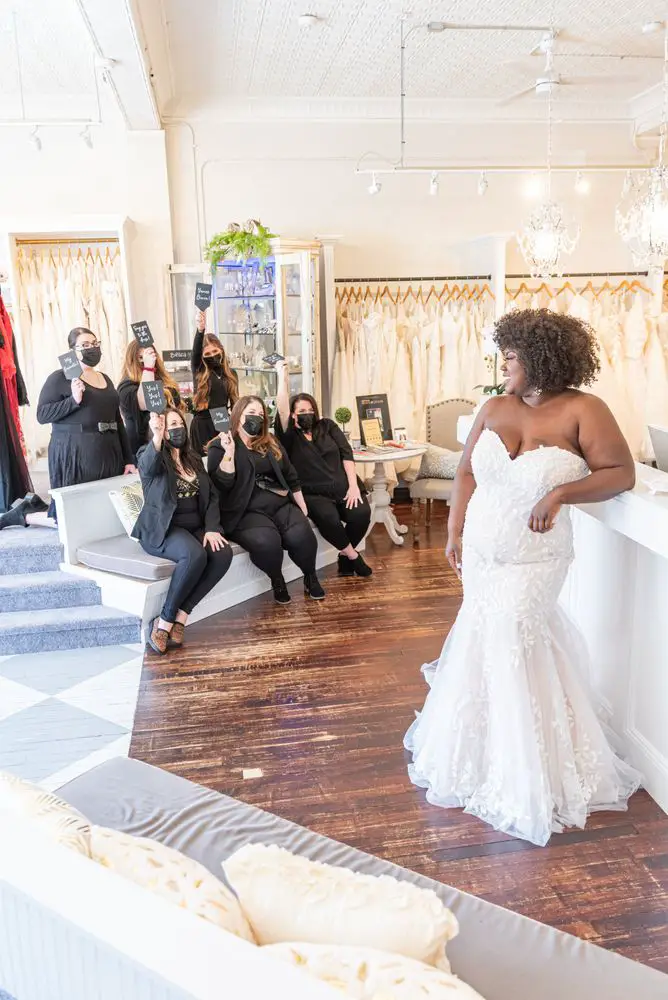 Going to a boutique, you get the full out experience of trying on your dress and having your "bridal moment"! What's even better is when you're shopping at a boutique that hosts nothing but plus size wedding gowns and dresses (yes, they do exist!)
There are quite a few that have come up over the years, and a few who have closed shop, so we are going to help you sort those options out with a fun little roundup. We're going to let those wedding bells ring and shower down the 7 boutiques to go to SAY YES TO YOUR PLUS SIZE BRIDAL DRESS!!
Try These Plus Size Bridal and Plus Size Friendly Boutiques!
If you are looking for more places to shop for your big day, make sure you check out our Plus Size Bridal Resources Page!
So, what do you think of our finds, does anything meets your fancy, are you're ready to schedule your appointments (lol)?! There are quite a few more than what we have listed here… with new ones popping up each day!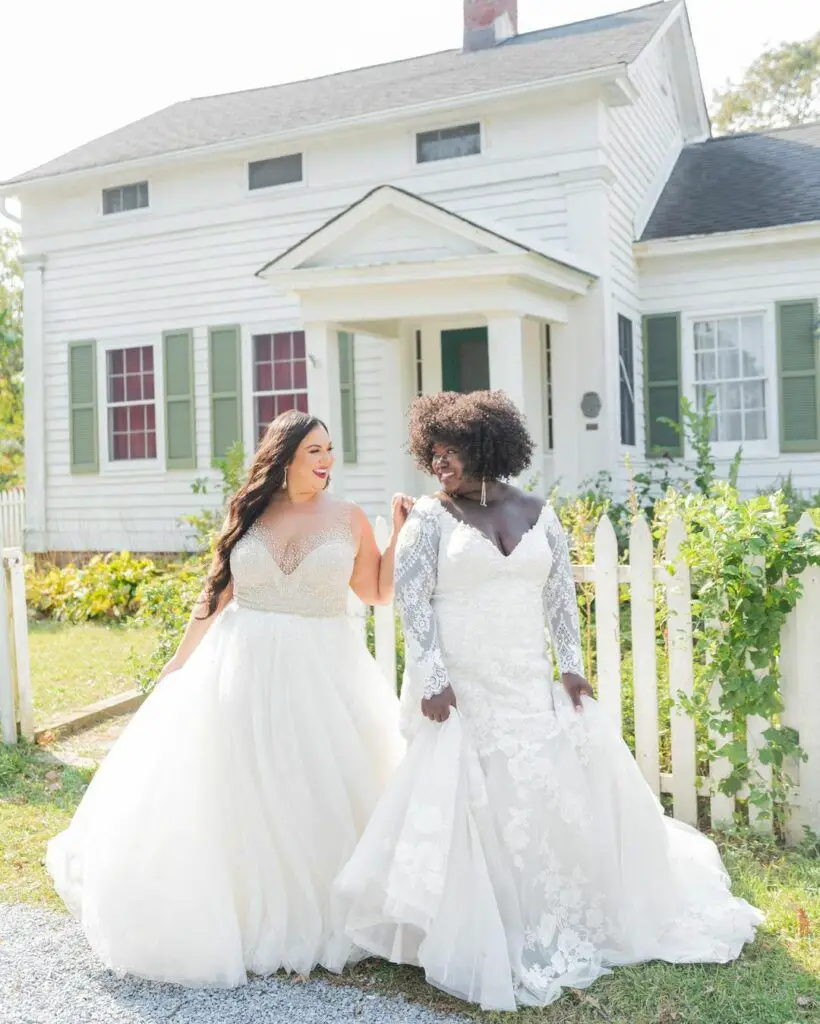 Ready to Shop for Your Wedding Dress? Already did?
Let us know all about your plus size wedding dress boutique experiences below! Where did you go, what was your experience like? How far did you travel to find THE dress?
Sharing is indeed caring and will help the next plus size bride-to-be!
If you need a few more options, make sure that you check out these plus size wedding dress designers, and a few of the plus size bridal boutiques to shop!
Make sure you come back to catch more plus Bridal Week Features!