If you have been to busy to stay caught up on everything curvy in the news the past few days that is where the Weekend Wrap Up comes to the rescue. Not only will you be caught up on the latest in plus size fashion, but there will also be a post or two about pop culture as it relates to plus size fashion. With the boring stuff out of the way let's get on with the show. We are hooking you up witha little weekend wrap up of the latest plus size fashion news.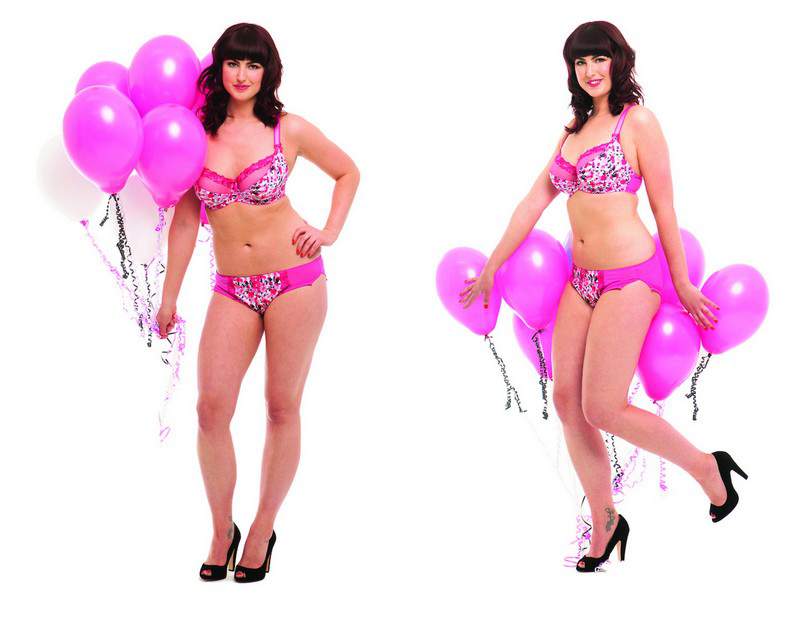 Your Plus Size News Weekend Wrap Up: April 27
Alice Jackson, Former Anorexic, Becomes Lingerie Model, Hopes To Inspire Others
Plus Size lingerie for men? I am not sure what this is about but it should be interesting!
Fat-Shaming is still alive and well unfortunately. What are your thoughts on this thinspiracy?
Jen Davis deals with her size via self portraits
Full Figured Fashion Week™ gears up again for another year of plus size fashion by introducing the Fashion Front!
Sydney's Closet is getting ready for another prom season and its not to late for plus teens to get a great dress!
Calling all men! Show your love of Hips & Curves in this soft 100% cotton t-shirt
Torrid asks; Floral shorts…total summer must-have. Would YOU wear them?
Career wear, casual and more available everyday from Ashley Stewart
Did you celebrate National Lingerie Day? How?
Lastly, we talked about this former plus size club Owner who lost weight and was shunned from her own club….
Now that is a lot of news and information. There is more an more regarding the plus size community coming out daily. Everything from fashion to size acceptance, modeling and more. Plus sizes are making waves like never before and looking fantastic while doing it. If you are part of the news happening everyday in the plus size community be sure to share with the rest of us!. Enjoy your weekend and be sure to stay tuned as we get ready for another curvy week filled with more news than you can keep up with!
Have you checked out or heard of any news that we should share? Leave the links in the comments!