Heyyyyy girl, hey! Where are my plus size brides to be? With warmer weather here to stay, wedding seasons is quickly approaching. I know we live and love the brand Eloquii but you're about to fall in love with them even more. Boho lux is your style AND if your man just put a ring on it, then Eloquii has the perfect wedding dress for you with the help of Stone Fox Bride!
We first shared the Eloquii and Stone Fox Bride news with you a few weeks back and today? We have images to share!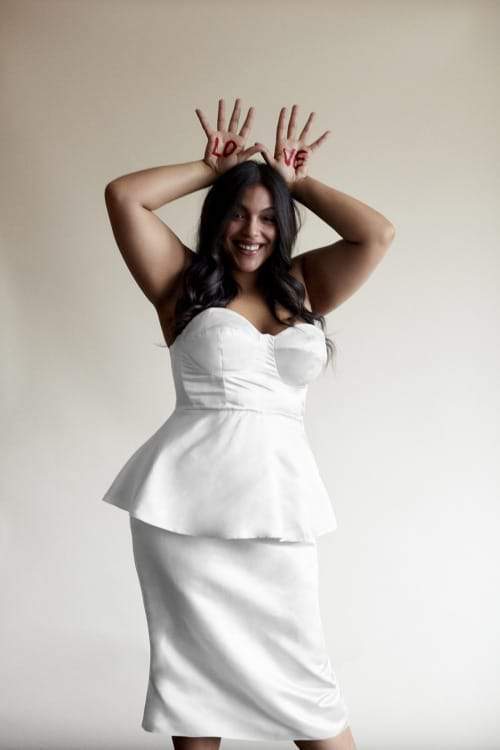 Eloquii will be collaborating with Stone Fox Bride on a plus size bridal gown line! Can you believe it? I am more than excited to see the creativity between the two brands. Molly Guy creative director of Stone Fox Bride shared in previous interviews that she felt horrible to not have sample pieces for plus size woman to try on for fittings.
Enough was enough; Molly knew Eloquii would be the perfect option for their plus size market and we are sharing first looks with you!
First Look: Eloquii for Stone Fox Bride!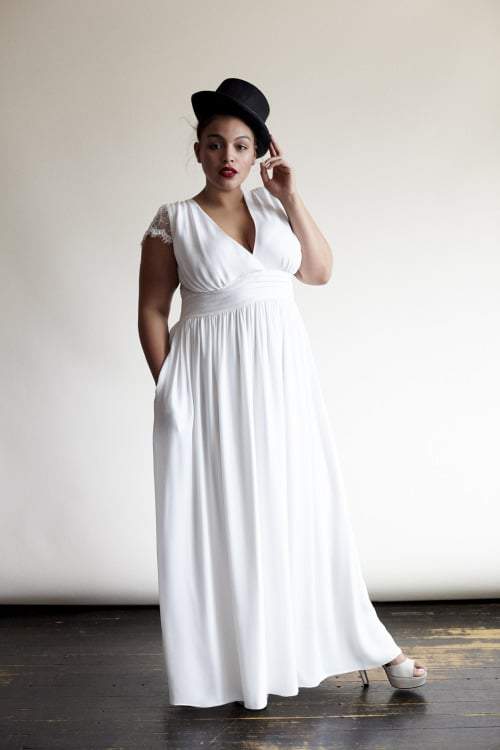 Slayyyy them all hunny! Each gown has a sense of personality for every bride. My favorite look of them all has to be The Valentina gown. This is not your ordinary wedding dress; the ombre rose silk crepe robe dress with a silk chiffon bell sleeves and sunset sash will have your guest in awe.
Stone Fox Bride is known for their modern vintage appeal in bridal wear, being able to collaborate with an innovative high fashion brand such as Eloquii will bring a unique clientele. If you know my sweet spot for all things boho luxe, then you know that each piece within the line is to die for. The brands were able to provide stunning dresses in various styles. Each piece will give that special bride the confidence and comfort when walking down the aisle.
Exciting, right?
Learn allll about this collab at Eloquii.com!
Which ones is your favorite? Are you loving this style aesthetic? Do you have a fave? Would you rock this for an event. NOT your wedding? I wanna know! Leave a comment below!