If you had the chance to go to the 2017 TCFStyle Expo then you definitely did not miss Magnolia Makeup. Coming through as one of our Silver Sponsors, they really were hands on! Magnolia Makeup is responsible for all the amazing looks that you saw on the runway!
Our models strutted that runway with an extra bit of confidence with their vivacious makeup.
Oh and that super cute purple glitter lip on Marie?
Yup Magnolia did it! And it lasted literally all day! Her lipstick and makeup was the definition of popping!
Hailing from New Orleans, Magnolia Makeup is devoted to color! Their products are very well pigmented and long lasting.
We are trying to fill a void in the cosmetic industry and our tool is the spectrum.

At Magnolia Makeup we are known for our highly pigmented products. We want to continuously supply our customers with quality, fun makeup for any occasion.
And about that signature lip look at the Expo, we were all glistening like diamonds! Their Glitter Lip Sets were killing it, every color looked bomb!
They stayed on intact the whole day; I saw purple, teal, blue, red, all the colors in the rainbow pretty much.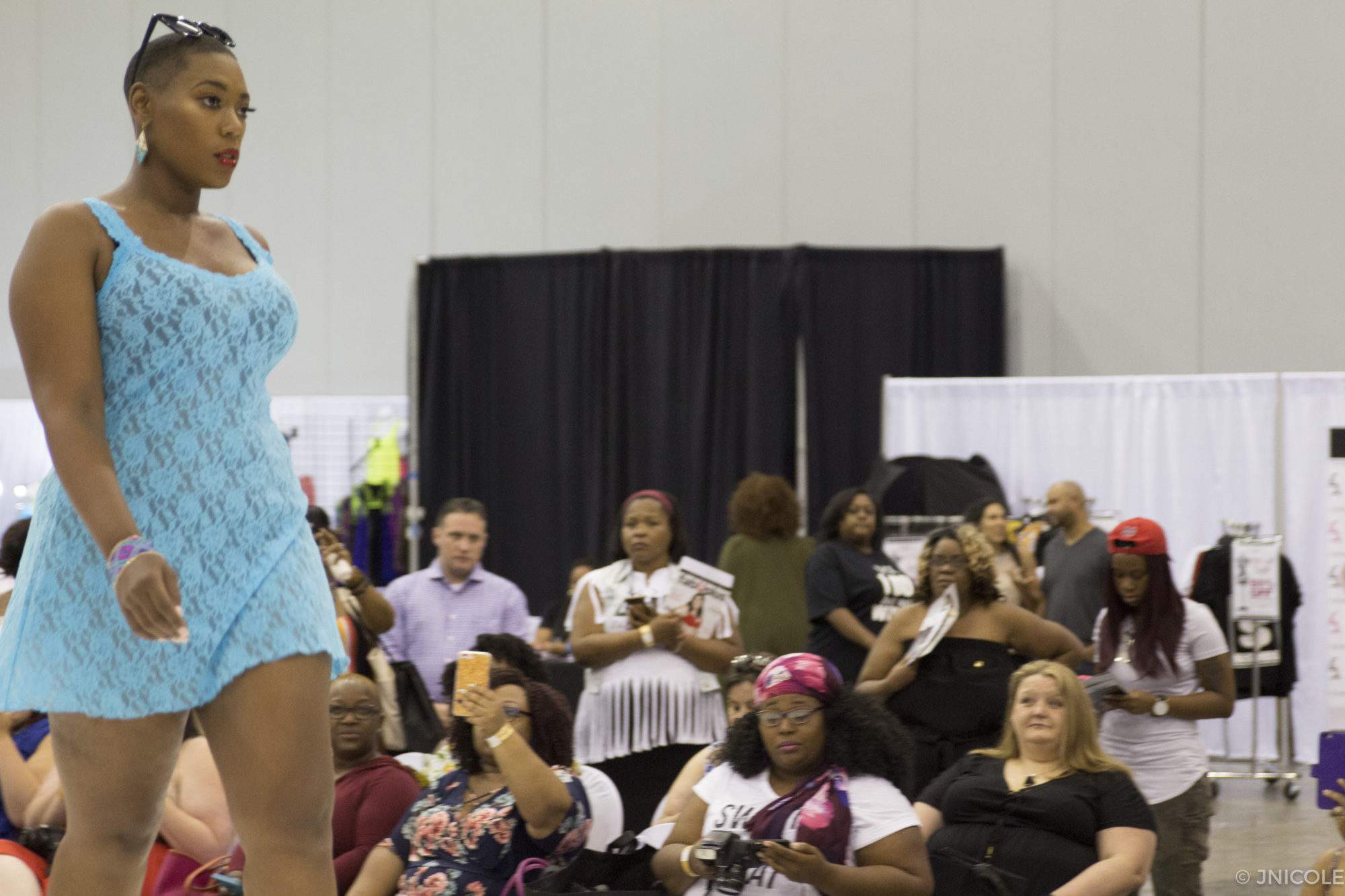 Magnolia Makeup does more than just lips! Their product line includes pigments, foundation, illuminators, blush, eye shadow, gloss, mattes and muuuch more!
And the best part was that all these items were at the Expo! Their products are long lasting and affordable. Magnolia Makeup's motto is "Couture Colors" and let me tell you they are not lying; their colors really make an impact!
Magnolia Makeup also prides itself on having products for all shades for women of color.
Want to get your hands on a Glitter Lip Kit or other products? Visit MagnoliaMakeup.com now!
We definitely could not have pulled of this year's expo without Magnolia Makeup! So we want to send a special thank you to them!
So what's an outfit without your makeup done too?! We all know that gives us a bit more spark at the end of the day! Did you get a chance to see them in action at the Expo?