I have been long overdue for a spotlight on this curvy fashionista doing her thing over at Da Lipstick Bandit- but with the Holidays calming down, I HAD to catch you fashionistas up on the beauty goodies fashioned by Felicia, the Lipstick Bandit!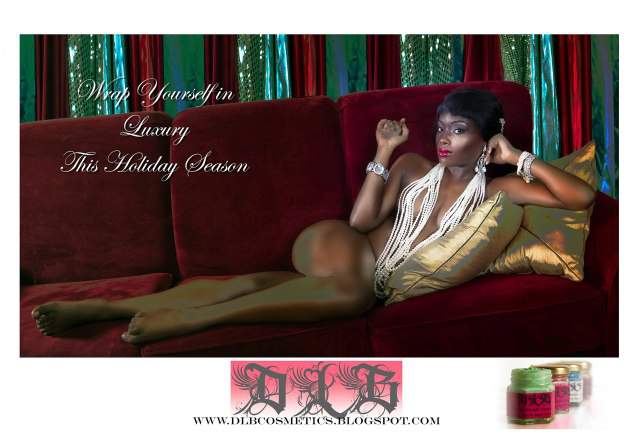 Who is she?
Often found over on twitter, Felicia calls herself the Lipstick Bandit.  A  freelance make-up artist living in NYC. She makes her own cosmetics!
Fashioning everything and anything from "make-up to graffiti to nail colors and everything in between! Like a female Hypebeast…"
What does she provide?
"Greatness darling…
and to drool over my bevy of beautiful friends displaying my looks, step by step guides, and hopefully some beauty deals…"
Currently she has produced a skin care line presenting body scrubs, lotions, and body butters! Â Fancy your curves with these delectables, all handmade and created with love in the heart of the NYC!
Where can you get these products?
To find out more about DLB Cosmetics and her make-up services, please visit DLB Cosmetics now or follow her on Twitter!