If you joined us last week for our Plus Influencer Spotlight series, you learned all about Alexa Webb, and how she started blogging after joining Pinterest and Polyvore, determined to carve out space for plus size fashion beyond those forums!
Today, you will learn all about Candace of District Of Candace, hailing from our nation's capital, Washington, DC! We have been following Candace for a while now, and love her funky sense of style and wanted to get to know her and her inspirations a little more!
Meet Candace Cunningham aka District of Candace!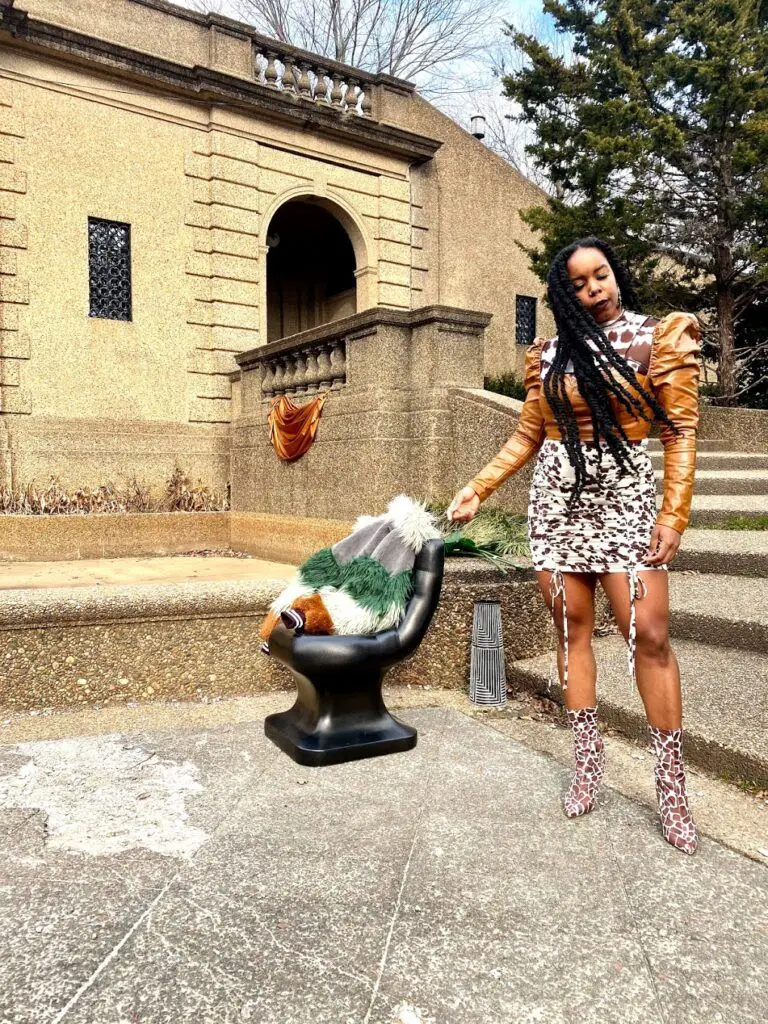 Instagram: @districtofcandace
Your Age: 32
Height: 5'5″
Location: Washington, DC
How long have you been blogging/content creating? 1.5 years
Who/What inspired you to become a fashion influencer? What led you to it?
I've always loved fashion and styling and wanted a space to be able to document and share with others my love for it. Blogging on District of Candace seemed like a great space for it. I also love that blogging gives you the opportunity to be your own expert on new styles and trends.
I'd say it's my favorite thing about having a space to share my thoughts, opinions, and takes on the latest and classic styles and trends.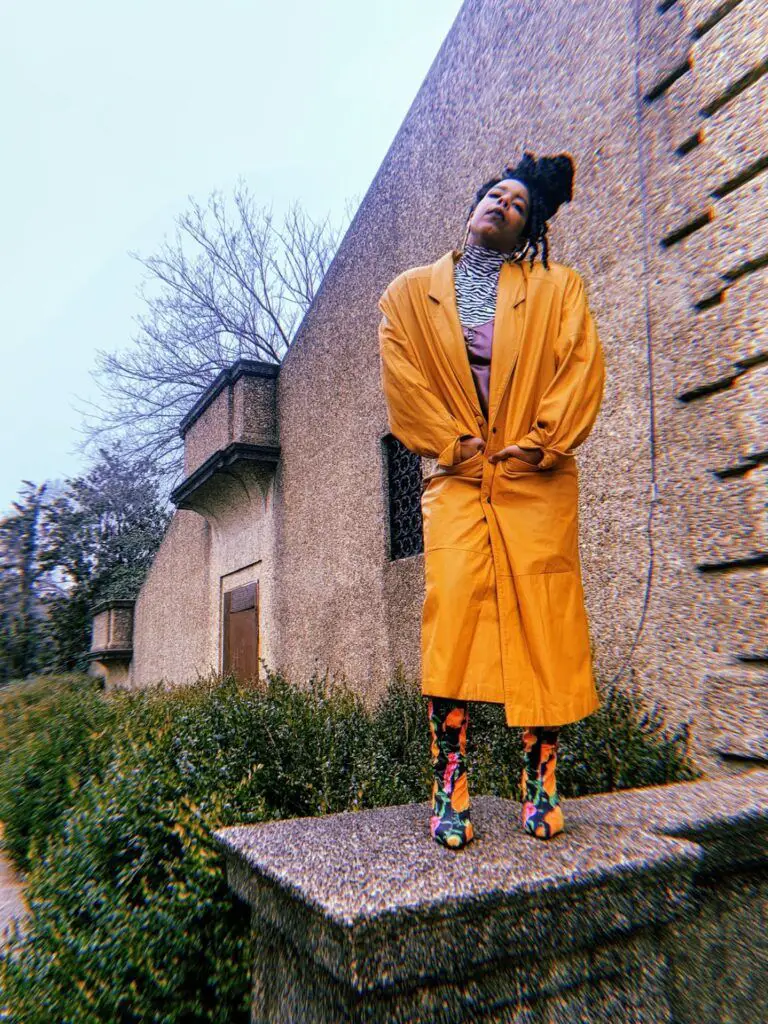 What's the biggest/best lesson you've learned while being an influencer/content creator?
The biggest lesson I've learned is there is a place/ audience and space for everyone, and to continue to produce the type of content that is the truest reflection of myself and my interests.
What is your favorite feature on you, and how do you show it off?
I've always loved my legs (thanks tennis!). I love to wear shorts, skirts, and dresses, especially in warmer weather. In the winter, I love to pair shorts, skirts, or dresses with cool tights and leggings.
What are the challenges, if any, you face in being plus-size?
For the most part, I don't have challenges. It definitely depends on the brand and the sizing. Sizing charts do lie sometimes!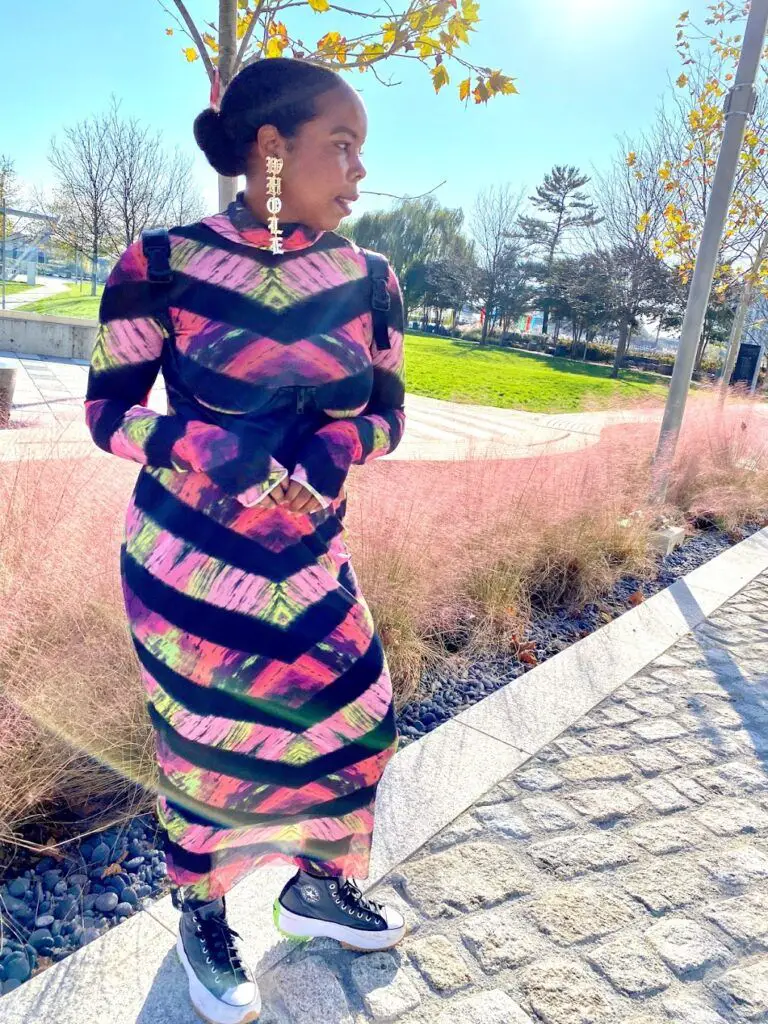 What's your favorite thing about being a blogger/influencer?
My favorite thing about being a blogger/influencer is being able to be creative and/or create. It's my favorite thing to do, and blogging/influencing gives me endless ways and opportunities to do both!
Who/what are your favorite designers/brands?
Hmm, so many! Right now, I'm loving Something by Sonjia, The Vault by Sascha, Kai Collective, BBXbrand, Hanifa; and of course larger brands like ASOS, Nasty Gal, Urban Outfitters, etc.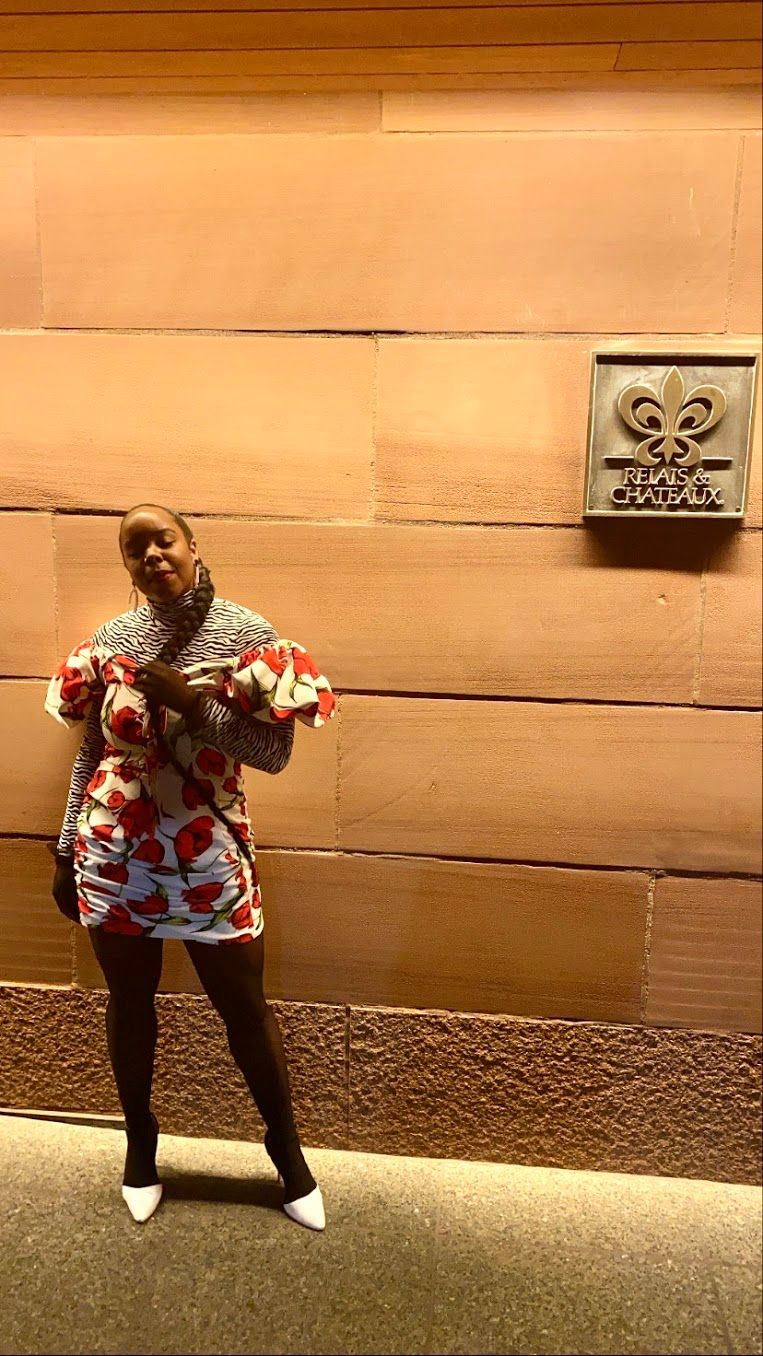 Describe your personal style.
I'd describe my personal style as bold, colorful, versatile, and eclectic with lots of fun and quirkiness mixed in!
Which content creator(s) inspire you? Plus or straight size! Anyone currently on your radar that we should know about?
I love content creators like Monroe Steele and SimplyCyn because they're vets and definitely goals. Monroe Steele has her own digital magazine (Steele Magazine) and that's something I'd like to do in the future. I love Br00klyn Betty because out of many influencers I connect most with her bold, colorful, print mixing style.
Are you working on anything or have anything to share? Anything else you want The Curvy Fashionista's readers to know?
I am working on something, but not ready to share it. Stay tuned ! 🙂
Lastly, what does the word Confidence mean to you?
Confidence for me means looking and truly feeling like your best self as often as possible (because we all have days we feel the complete opposite). There's no better feeling than when you love the way you look- you ooze strength, self-assuredness, fearlessness, and certainty (I could go on!).
I believe what we wear is a direct reflection of how we feel about ourselves and how we want to present ourselves to the world, at any given time, without saying a word.
I believe confidence is a combination of all those things- inside and out!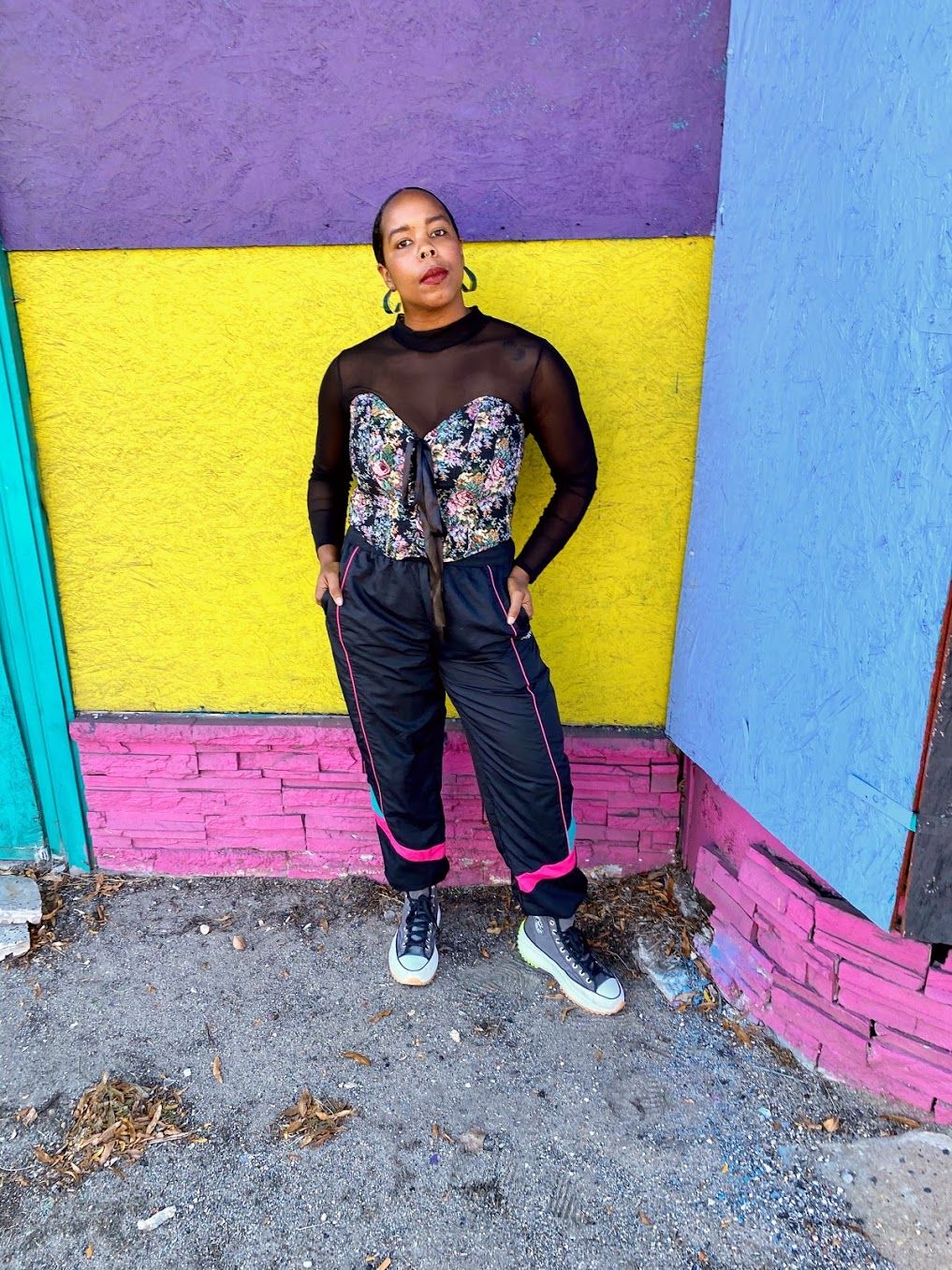 Can't get enough of District Of Candace? We totally get it! Be sure to follow her on Facebook, Pinterest, Instagram, and her website www.districtofcandace.com!
Are you a plus size blogger/influencer? Want to be featured?
Looking for more style inspiration?