Hope you loved meeting up with Meagan of This is Meagan Kerr last week! This week, we are happy to bring you Canadian blogger Aggie of Plus Size Panda. Aggie doesn't just share her funky pastel style.
Through her blog and social media profiles, this petite plus size blogger also explores her ventures into burlesque, struggles with eating disorders and medical issues, perspectives on gender, and fat-positive consciousness. Plus Size Panda is a plus size blogger YOU NEED TO KNOW!!
Meet Plus Size Fashion Blogger- Aggie of Plus Size Panda!!
Blog: Plus Size Panda
Age: 32
Height: 4'11"
Location: Toronto, Ontario

How long have you been blogging? 5 years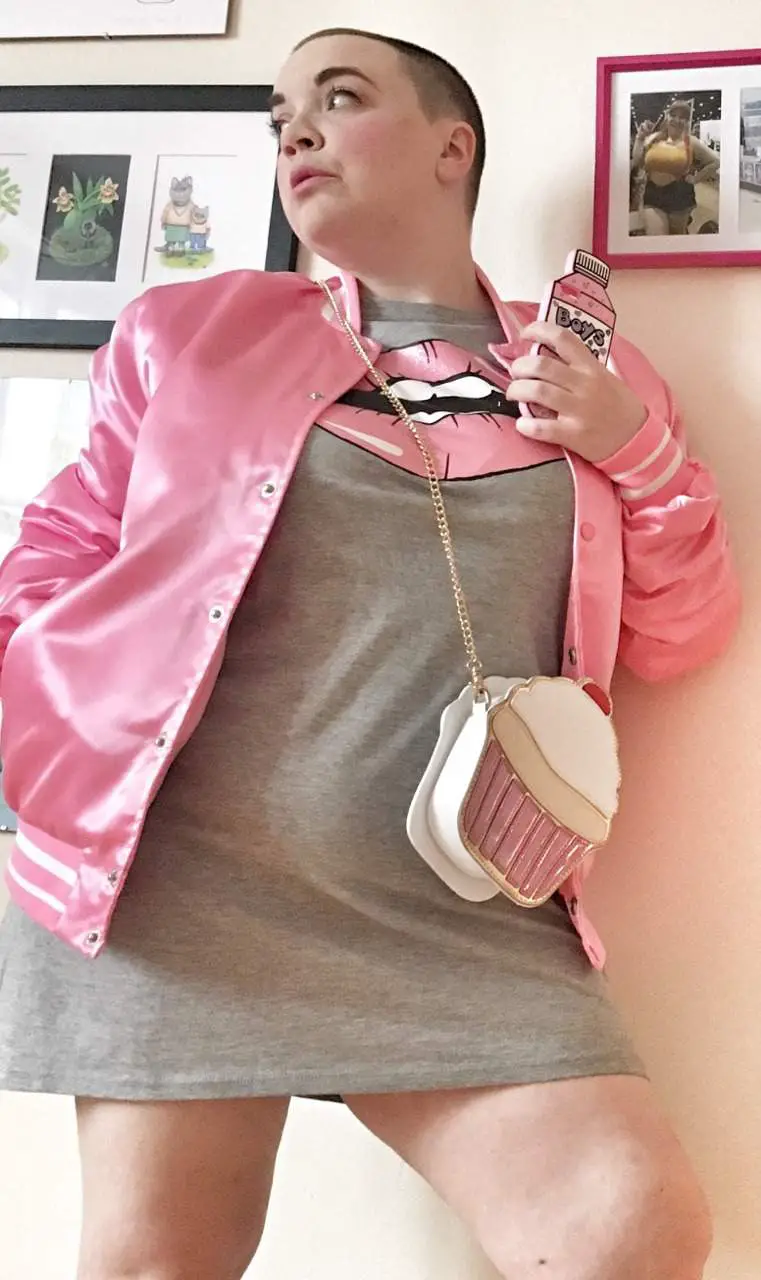 What or who inspired you to become a fashion blogger? What led you to it?
I got fat. Like fatter than I am now even. I was frustrated with my body, and needed to learn loving self care. I discovered GabiFresh and just…. started learning. I absorbed everything and started seeing people like me.

Do you blog full-time, for fun, as a hobby? Share your evolution!
Definitely a hobby blogger. I don't have the funds to be a full time blogger.

What is your favorite asset? Your legs, arms, waist? How do you play that up?
I have great boobs! I only purchase push-up bras and use that. I also recently did a burlesque number where I went braless on stage which took some huge courage.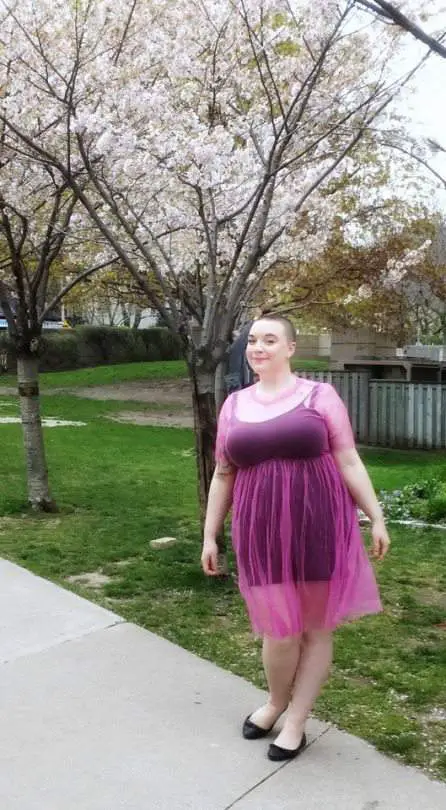 What are the challenges, if any, you face regarding being petite plus size?
Pants never fit! I tend to roll with leggings and dresses because even if I can find pants that fit my body, the length messes me up and chopping off 6″+ distorts the fit of the pants!

What's your favorite thing about being plus size?
I take up space. I used to be so small and meek, now I take up as much space as I can. Physically and metaphysically.

What's your favorite thing about being a blogger?
I love the validation of posting a pic online and people saying "you look amazing" or "you inspired me to do this."

Who/what are your favorite designers/brands?
I wear a lot of ASOS, Fat21, Chubby Cartwheels, H&M, and I do a lot of hacking to find things that should probably not fit me but do anyways.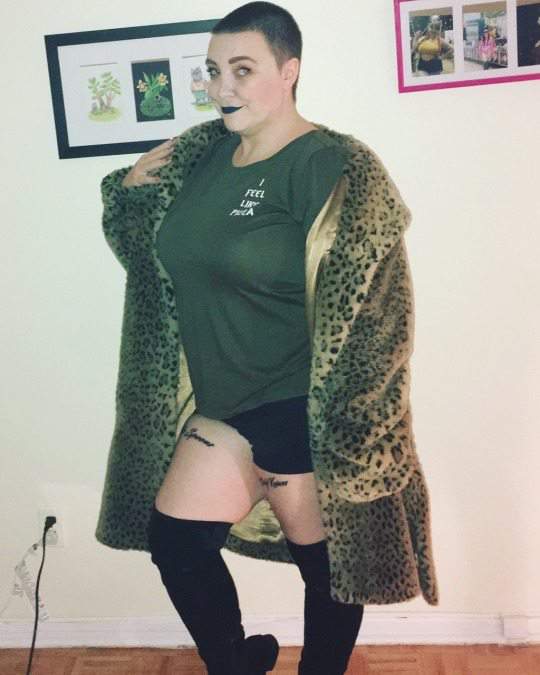 Describe your personal style.
Pastel goth on a rap video set.

Which bloggers inspire you? Plus or straight size! Any bloggers currently on your radar?
Danielle Vanier, Natalie Perkins who started the Death Fatties movement, Fuck Yeah VBO on Tumblr, JerVae, my girl Cassandra who goes by Criggga on Tumblr.

What do you think about where plus size fashion is today versus a few years back?
It has definitely evolved, but there are so many brands that are still missing the mark, and it's still nowhere near where it should be affordability wise.

What do you think or hear from readers, is one of the biggest myths about plus size fashion?
That it's boring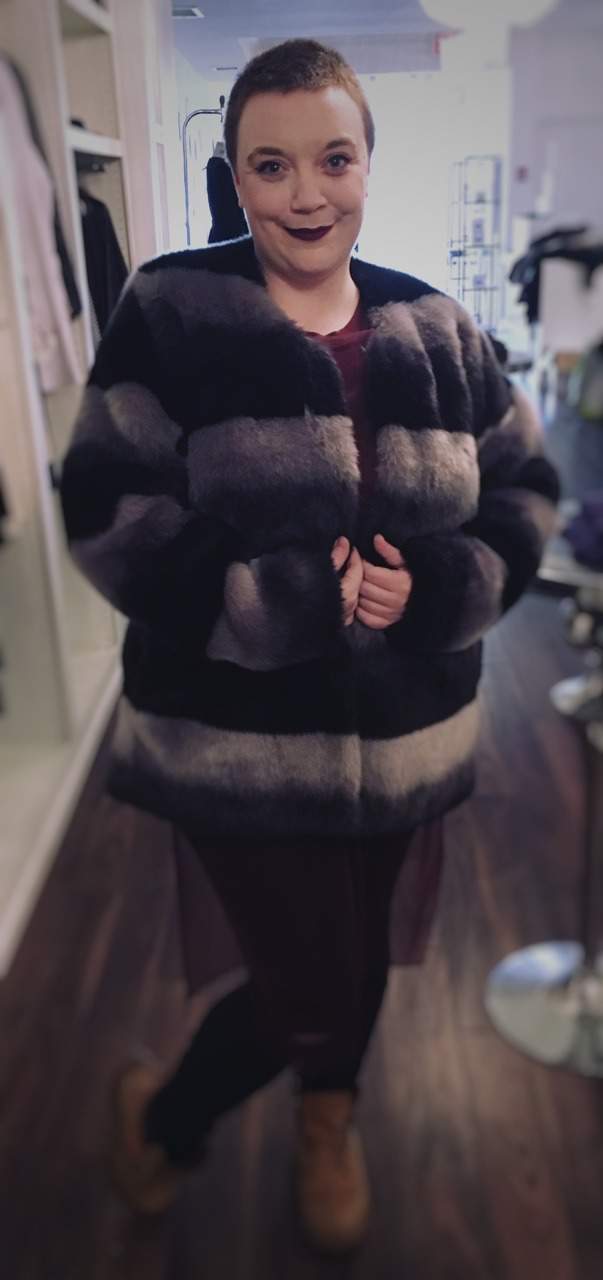 Are you working on anything or have anything to share? Anything else you want The Curvy Fashionista's readers to know?
Twitter.com/plussizepanda. I rant a lot.

Lastly, what does Curvy.Confident.Chic mean to you?
Owning your space in the world.


Do you dig her style? Which look is your fave? Let's talk about it below!!
Want to be featured?
Make sure you fill out your deets here,
so that we can feature you!
Looking for more plus size blogger style inspiration?
Make sure you check out all of the other plus size blogger spotlights!