Body positivity origins were significant. It really began a conversation around the fact that we come in all shapes and sizes… and that it's OKAY.
However, many conversations focus on the under-represented. This case no different. The body positive movement has been co-opted and evolved into something that is barely recognizable. That ain't cool.
Thankfully, plus size blogger, Stephanie Yeboah of Nerd About Town spoke to that very thing. All via an epic Twitter thread that summed it all up perfectly.
As a background, British personality Louise Thompson recently released her new book entitled, Body Positivity. The problem is, it has less to do with celebrating the beauty of different body types and more to do with showcasing diet tips.
Thank goodness for Stephanie. She rightfully went IN.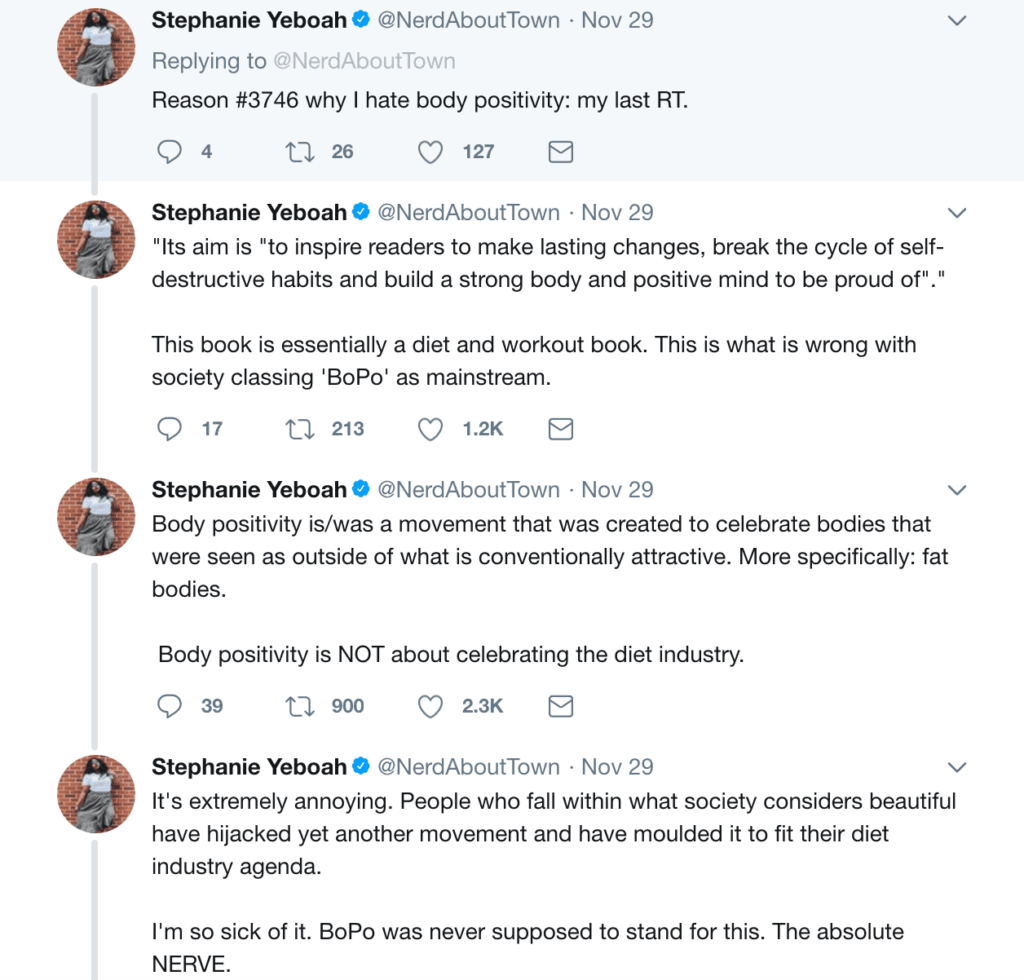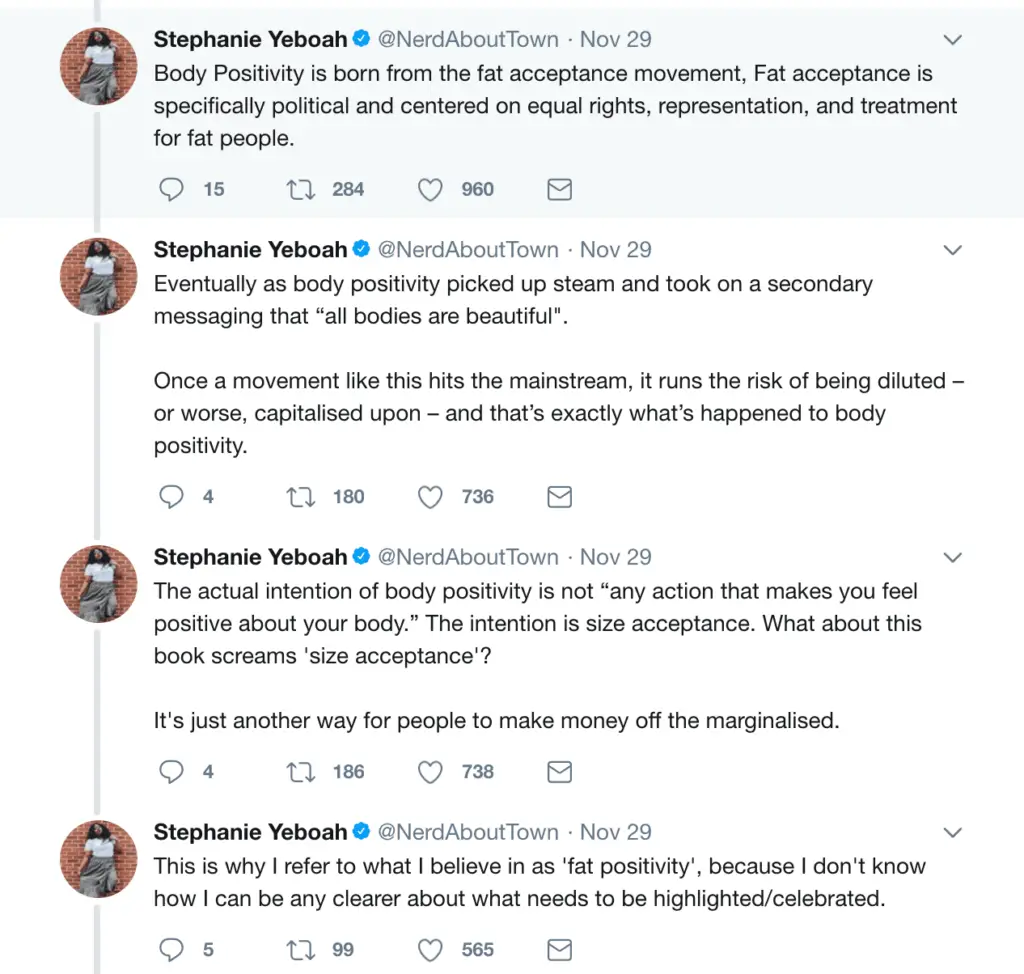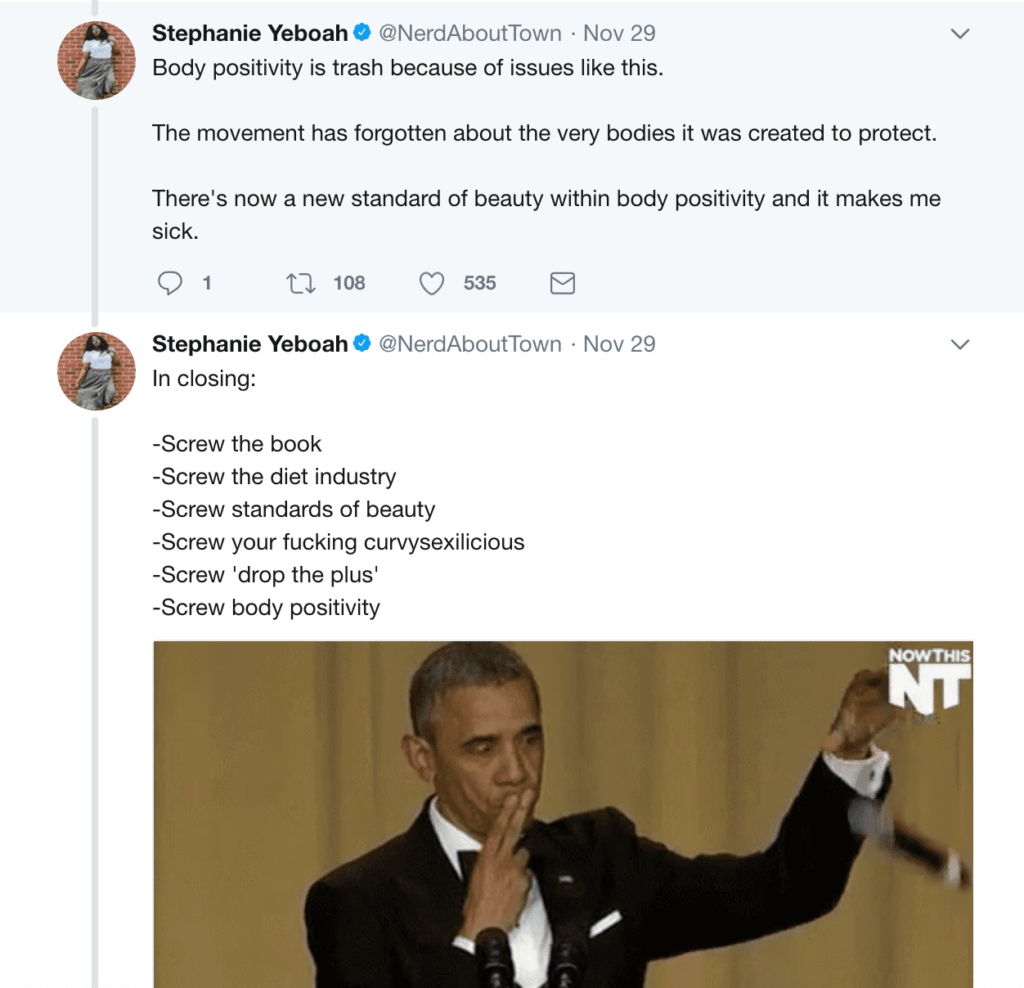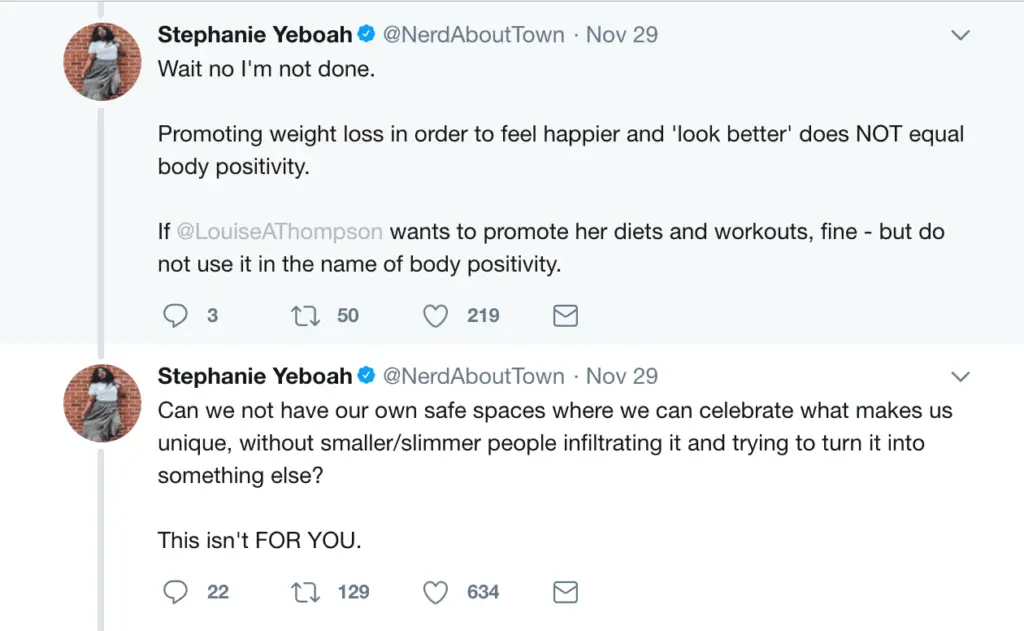 "Body positivity is/was a movement that was created to celebrate bodies that were seen as outside of what is conventionally attractive. More specifically: fat bodies… Body positivity is NOT about celebrating the diet industry."
As such, Stephanie reiterated that she prefers to embrace the term "fat positivity". This is so that we don't sugarcoat around the fact that these are the types of bodies this whole movement was originally created for.
It's why we need sites like The Curvy Fashionista or spokespeople like Stephanie. When we create safe spaces and give voice to the voiceless, it is supremely frustrating when the loudest wants to take over THAT space, too.
Enough.
Whether you call it body positivity, fat positivity or make up your own like "curvy positivity," it shouldn't be twisted to mean the total opposite of what it originally stood for.
That is a disservice to the many types of bodies that exist and will continue to exist in this world, whether society is comfy with it or not.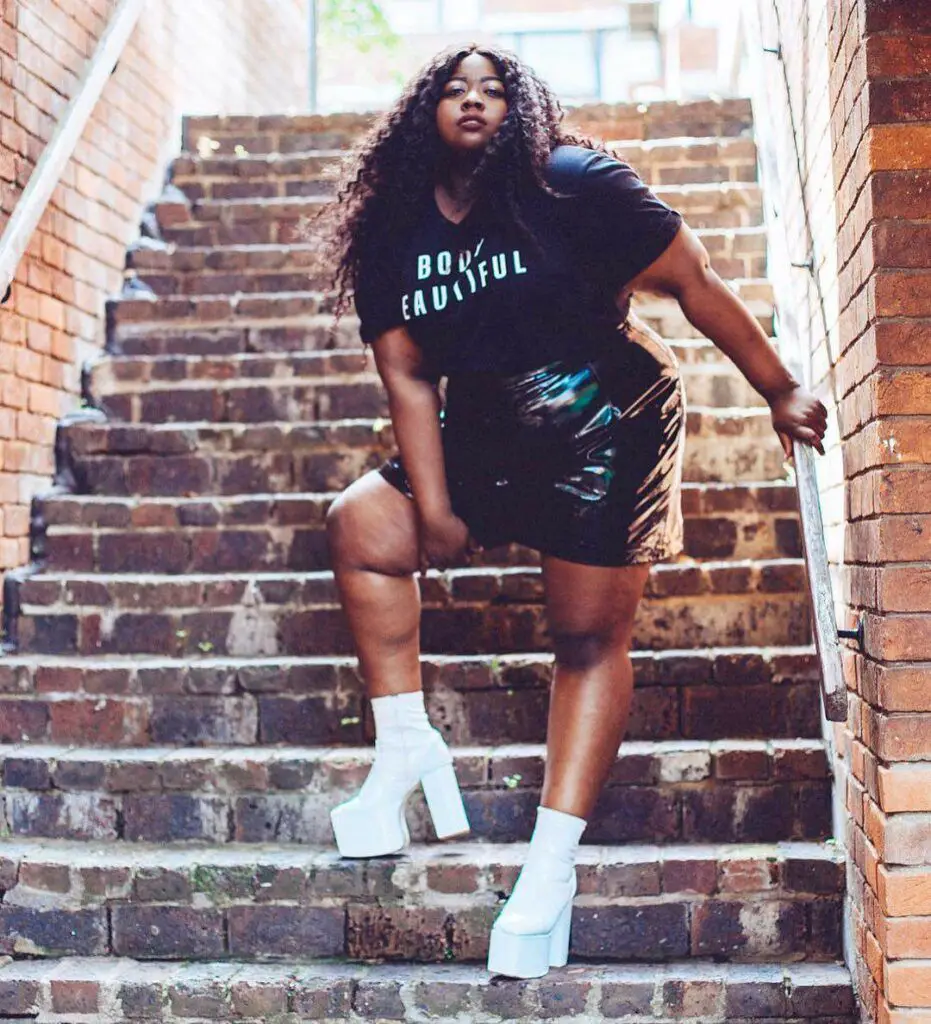 Stephanie, you rock! We fully support you and we hope that we continue to maintain a platform that celebrates fat acceptance, unapologetically.
Make sure you follow Stephanie on Twitter at @nerdabouttown!
What do you think of Stephanie's thread? Are you also frustrated with the evolution of the body positivity movement?