We know it has been a while since we featured a plus size fashion blogger, but if you haven't gotten caught up, be sure to check out the amazing Kay of XOXOKayMo. Today, we are shining the spotlight on Tierra of The Curvy Girl Chronicles.
From pushing herself to try new shapes and cuts, sharing her travels, or discussing personal style, closet de-cluttering, or body image, Tierra serves up classic, cool style with her own unique twist. At 5'11", she also offers tons of style inspiration for all of you tall plus size fashionistas!
She is a plus size blogger YOU NEED TO KNOW!!!
Meet Tierra of The Curvy Girl Chronicles!!!
Blog: The Curvy Girl Chronicles
Age: 28
Height: 5'11"
Location: Atlanta, GA
How long have you been blogging?
I have been seriously blogging for about 3 years.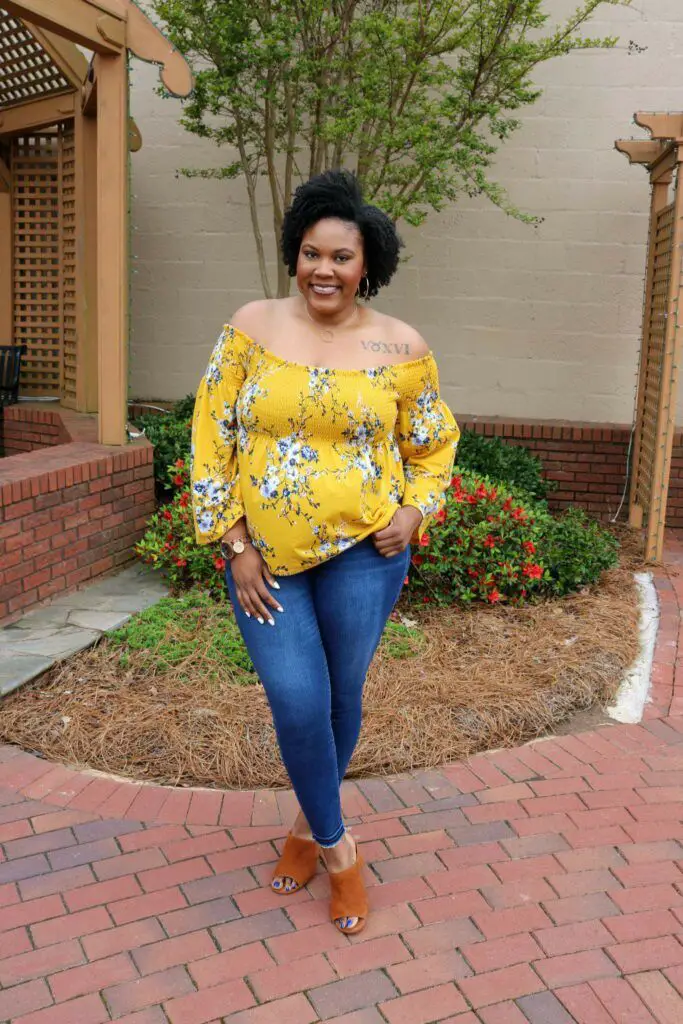 What or who inspired you to become a fashion blogger? What led you to it?
My little cousins actually inspired me to become a fashion blogger.
I have a whole gang of cousins but two, in particular, would always want me to help them find outfits to wear and ask me questions about what looked good on them.
They told me that they felt good when I dressed them and helped them. I could tell it boosted their confidence. I figured if I was inspiring them at a young age, I could inspire other girls and women to wear what they want and to love themselves as well.
Do you blog full-me, for fun, as a hobby? Share your evolution!

I currently blog part-time. Over the past year or so I have gotten more serious about blogging and creating content.
What is your favorite asset? Your legs, arms, waist? How do you play that up?

Girl, I love all my assets, lol.
But one of my favorites would have to be my legs. They are long and thick, and I just love it! One of the ways that I play that it is by finding a great pair of ankle skinny jeans or high waisted jeans.
I found that jeans can really elongate my legs when the fit is just right.

What are the challenges, if any, you face regarding being tall and plus size?

Actually, I tend to face the challenge of not being "plus size enough."
I hear it all time, "You aren't really plus size;" "Your height evens out your weight;" "You aren't a big girl."
This bothers me so much because we talk so much in the plus community about all bodies being equal and that plus comes in different shapes and sizes, so when I hear these things I just frustrated.
Like how are you going to discount my plus size though?
What's your favorite thing about being plus size? What's your favorite thing about being a blogger?
I love being able to share my experiences and my story with others.
Everybody's story is different, and everybody has different experiences. My hope is that by sharing mine, others are inspired to share theirs and live their lives freely in the body that they have.
Whether they are plus or not.
Who/what are your favorite designers/brands?
ASOS is one of my go-to brands! I can always find something on the site I want. Eloquii is another favorite.
Quality clothes that I know will last. A favorite designer is Christian Omeshun! Their collections are always chic and classic and never go out of style.
They have customs items which is great because you can get a look that is guaranteed to fit. Jibri is also a favorite designer. I mean have you seen her work?! It speaks for itself.
The list could on, but these are just a few of my faves.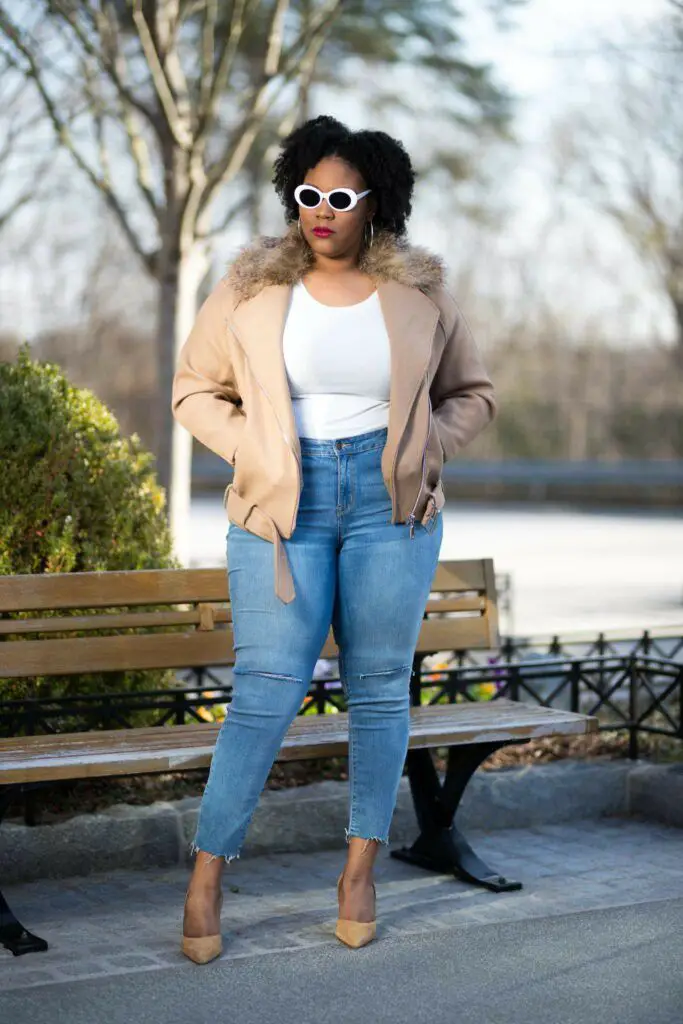 Describe your personal style.
Cool. Comfortable. Chic. The three C's.
Which bloggers inspire you? Plus or straight size! Any bloggers currently on your radar?
Naturally Fashionable has to be my favorite blogger to date and the one that more so let me know that I could do this blogger thing.
Ms Kristine of Trendy Curvy, Supersize My Fashion, A Dose of Fab and The Style Klazit are all current bloggers who I follow and adore their style.
What do you think about where plus size fashion is today versus a few years back?

Plus size fashion has definitely evolved over the years.
We aren't confined to oversized shirts and ill-fitting jeans. At the same time, our options are still limited. Sometimes when I look on certain websites, it seems that I see the same things floating around without diversity in our options.
I look at my straight size sistahs in pieces I love and I go to search for it in plus and an XL is the stopping point, sometimes a L.
Brands have to start expanding, which I can say is happening, but we still have a ways to go.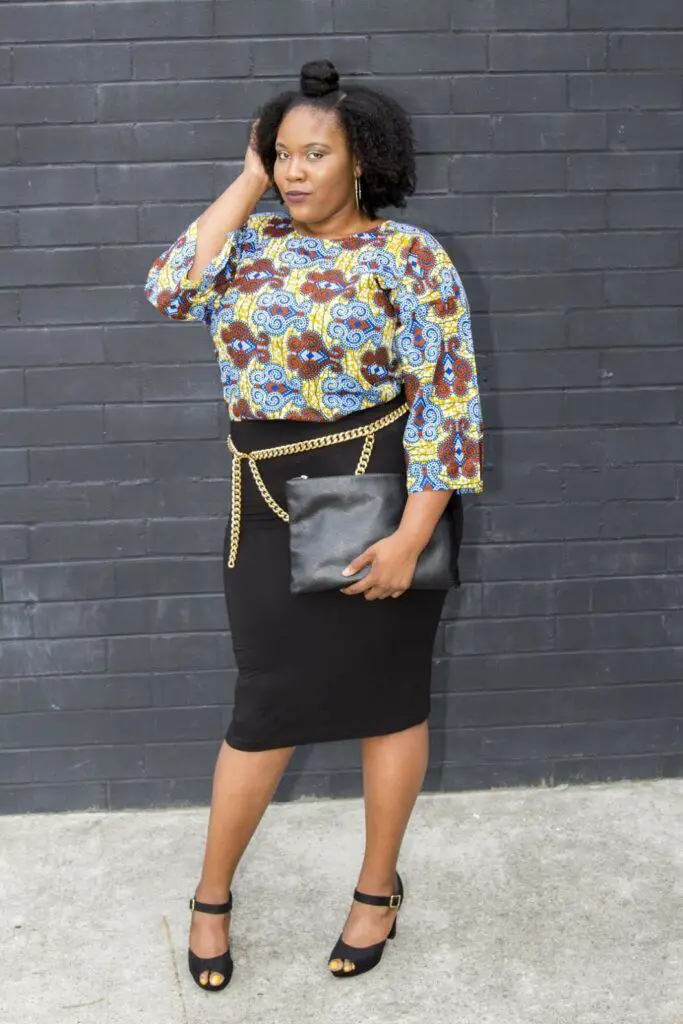 Are you working on anything or have anything to share?

I have a few things in the works, but with it being summer, I can share that I will be presenting my third Swimwear Takeover.
This a project that I created two years ago where I bring together 3-6 of Atlanta's bloggers, plus size models, Youtubers, etc. to create a video defying stereotypes of women in swimwear.
That is in the works currently, and I am super excited!
Anything else you want The Curvy Fashionista's readers to know?
I think they should know that everybody has a bad day and nobody is confident all the time, but it's how you deal with those bad days that make the good days feel amazing.
Lastly, what does Curvy.Confident.Chic mean to you?

Curvy. Confident. Chic means to never let your curvy body stop you from being confident and serving chicness.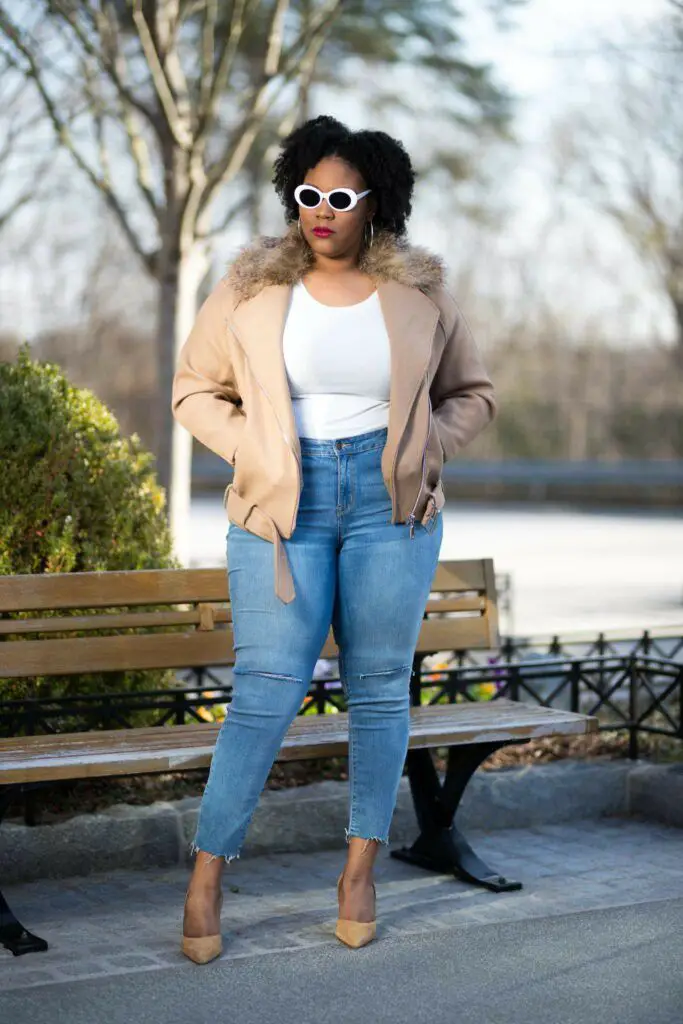 What do you think of her style and her thoughts? Is her blog one you read? Let's discuss!
Are you a blogger? Want to be featured?
Make sure you fill out your deets here, so that we can feature you!
Looking for more style inspiration?
Check out all of the plus size blogger spotlights here!