We hope you enjoyed meeting up with Maggie McGill last week! This week, we are meeting up with another awesome petite plus size blogger, Kay of XoXoKayMo! Kay shares her love of all things fashion and beauty. If you're looking for more casual and budget-conscious style inspiration, Kay is definitely a great resource! She is a plus size blogger YOU NEED TO KNOW!!!
Meet Kay of XoXoKayMo!!!
Blog: XoXoKayMo
Age: 28
Height: 5'1″
Location: Atlanta
How long have you been blogging? 3 years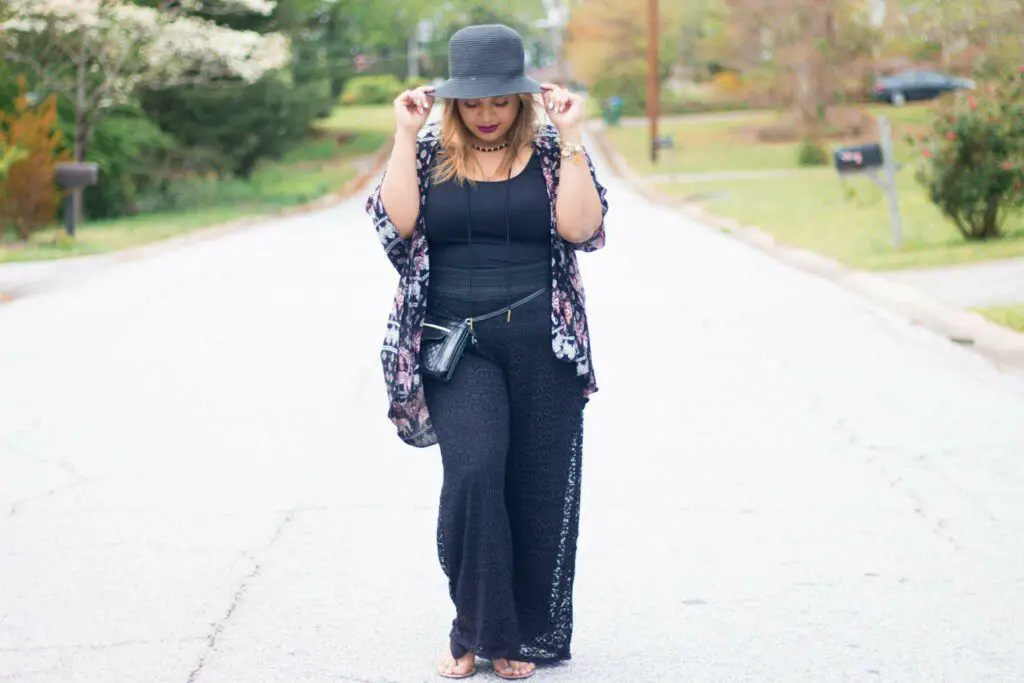 What or who inspired you to become a fashion blogger? What led you to it?
Growing up on the plus side, I've felt that I lived in a world catered to a specific size. With having no one for guidance, I soon turned to hoodies and jeans as my daily go-to outfit because it was easy and it covered my body. Over the years I have learned how to dress. Even though this is still a struggle for me, I wanted to create a space on the internet to show others that you do not have to be a certain size and look a certain way to look and feel good about yourself. Thus, xoxokaymo was born, helping woman of all shapes and sizes find their own look and simplifying the world of fashion.

What is your favorite asset? Your legs, arms, waist? How do you play that up?
I love my legs! I get them from my mama :). I love wearing dresses and heels to make them look longer, and the heels also makes my calves look better!

What are the challenges, if any, you face regarding being plus size?
The biggest challenge I have is having an apple shaped body. Most of my weight is in my midsection. So finding items that compliment my body well has been a challenge.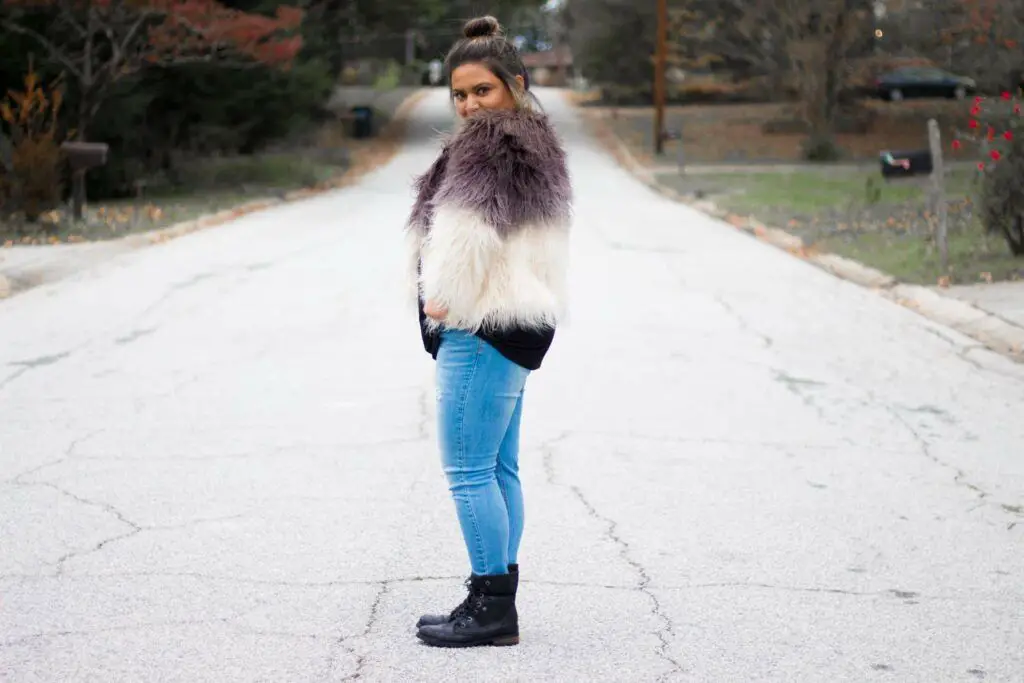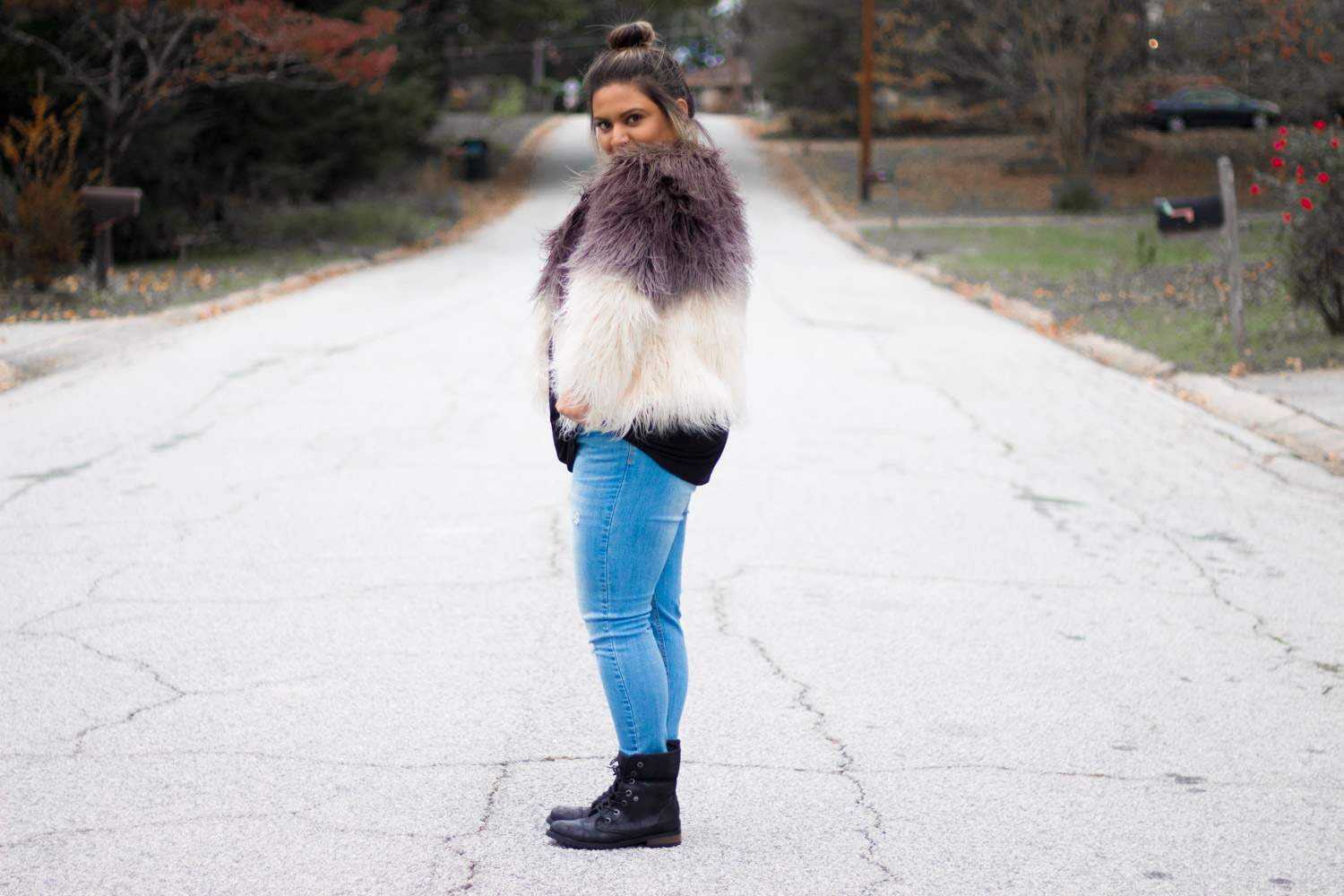 What's your favorite thing about being plus size?
It wasn't always my favorite thing, but I can now say that being plus size is one of my favorite qualities about me. It makes me different and stand out, and it makes me, ME. It helped me create my platform of bringing other women together and promoting body positivity.
What's your favorite thing about being a blogger?
It started off as a hobby, and it quickly turned into more than a hobby. The more I dove into the fashion and beauty world, the more in love I became with blogging and putting my spin on things!

Who/what are your favorite designers/brands?
I wish I could answer this, but I actually do not have any favorites! I do a lot of my shopping at Marshall's and ROSS, where they have a mixture of different brands. I've actually just discovered TORRID, and I do enjoy it.

Describe your personal style.
I want to say that my personal style is very casual. I let the layers do all of the work for me. Anything that involves making leggings in an outfit look good works for me!

Which bloggers inspire you? Plus or straight size! Any bloggers currently on your radar?
I've discovered a vlogger on YouTube named Stephanie Vega. I'm absolutely in love with her personality and her style!

Are you working on anything or have anything to share? Anything else you want The Curvy Fashionista's readers to know?
Many people are visual learners, which is why video content is king now-a-days. I've created a YouTube channel with a lot of how to guides and look books for plus size fashion.

Lastly, what does Curvy.Confident.Chic mean to you?
Curvy.Confident.Chic to me means that you can be happy and confident with yourself at any size. Curves are BEAUTIFUL. Women are beautiful. And I love how Curvy.Confident.Chic women are spreading that message.
Check out Kay's blog at XoXoKayMo.com!!
What do you think of her style and her thoughts? Is her blog one you read? Let's discuss!
Are you a blogger? Want to be featured?
Make sure you fill out your deets here, so that we can feature you!
Looking for more style inspiration?
Check out all of the plus size blogger spotlights here!