If you have been wanting to get your curves in high end designer plus size fashion, now is your chance. How about an 11 Honoré sale? Oh yes, 11 Honoré has recently dropped a sale and pieces are moving fast!
If you do not know, the luxe and contemporary retailer has been quite the busy brand! Through plus size collaborations and exclusive collections, 11 Honoré has provided a platform for high end plus size fashion to flourish.
For real.
Let's see, we have had DVF, Dolce & Gabbana, Christian Siriano, Carolina Herrera, and Veda x Nicolette Mason collaborations. These are just a few of the exclusive collections that 11 Honoré has given us-options that had not previously existed for us.
Plus Size High-End Designer Options.
Woot.
So, when we heard about the 11 Honoré sale, we knew we had to share this fun news with you. As with most higher end brands, these sales do NOT come often.
As we are on the edge of the spring season, this is the best time to snag the best deals from the season before! Essentials, transition pieces, and standout looks that you have been watching all season?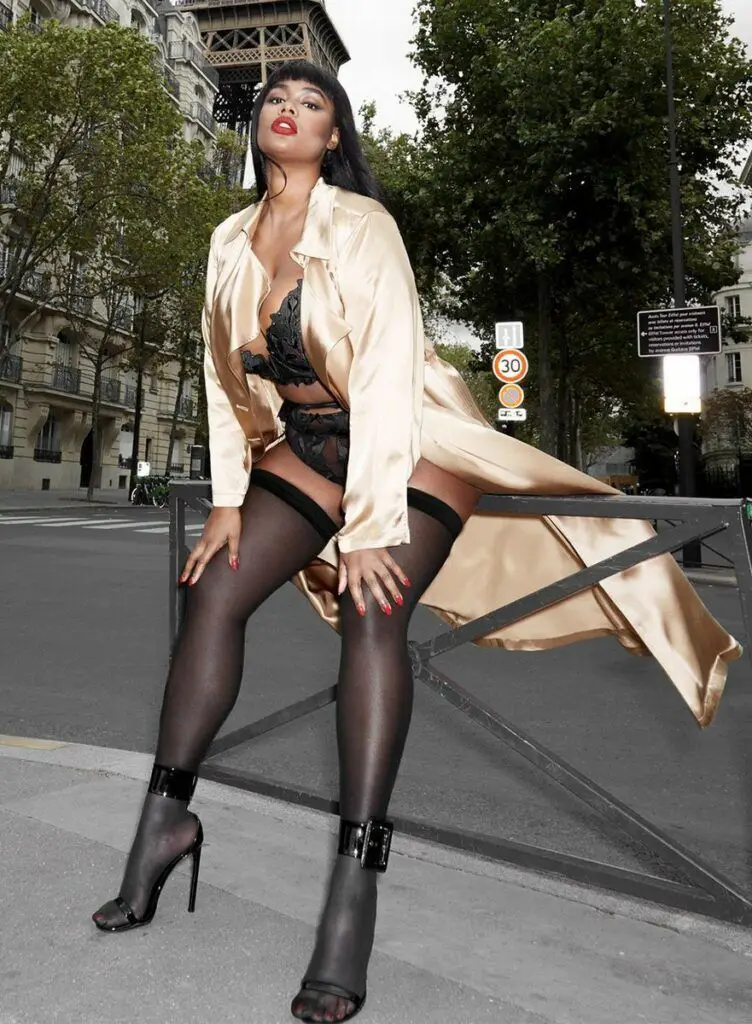 BUY. THEM. NOW
In true TCF fashion, we are here to share our favorite sale finds, that you have to check out!
The 11 Honoré Finds to Shop
Want to Get Your Hands on Plus Size Designer Options? The 11 Honoré Sale to Shop this Weekend
As The Curvy Fashionista editors, we write about stuff we love and we think you'll like too. We often have affiliate partnerships, so we may get a share of the revenue from your purchase.

Did you see any pieces that have piqued your interest?
Are you a fan of the brand and the picks we've found?
Over the years, we have talked about their ranges, collections, and most recently, we've recently chatted about what is next with 11 Honoré.
You can shop 11 Honoré, at 11Honore.com!
11 Honoré is working on access with sizing and creating more exclusive collections and partnerships with different designers.
Do you have pieces from the brand? Have you visited any of their showrooms? They currently have three, in LA, NY, and Atlanta!
Yup.
So if online shopping is not your jam, especially with the designer options, you can always reach out to them, for a more elevated shopping experience!
But with all that being said, are you going to be shopping at 11 Honoré?