Not too long ago, plus size cashmere and wool sweater options were not available. Instead, it was a barren landscape of acrylics and other unfortunate fabrics that pill – those little fabric balls or loose strands that happen from wear and tear. And can be impossible to remove; in turn, they also make the sweater less desirable.
Thank the fashion Gods, retailers, and designers have finally realized that we don't want to be left in the cold. So things are changing for the better. We like luxury fashion too and there a lot of us not afraid to spend money on style.
Cashmere is wool, usually known as cashmere, is a fiber obtained from cashmere goats, pashmina goats, and some other goat breeds. Why is cashmere pricey?
"The fibers can only be collected once a year. Even when you've harvested the fibers, the usable weight halves once it's been stripped of grease, dirt, and thicker hairs. Cashmere still only makes up 0.5% of the world's total wool production.

Once you have the pure cashmere, processing it takes a lot of work. The fibers are first dyed to the right color and aerated to keep them from clumping together. Cashmere's softness means it needs to be treated delicately throughout the whole process. Any chemicals or over processing will damage the fibers."

– Insider
Plus Size Cashmere & Wool Finds To Keep You Cozy In Style
For The Stylish Office Person Who Stays Cold: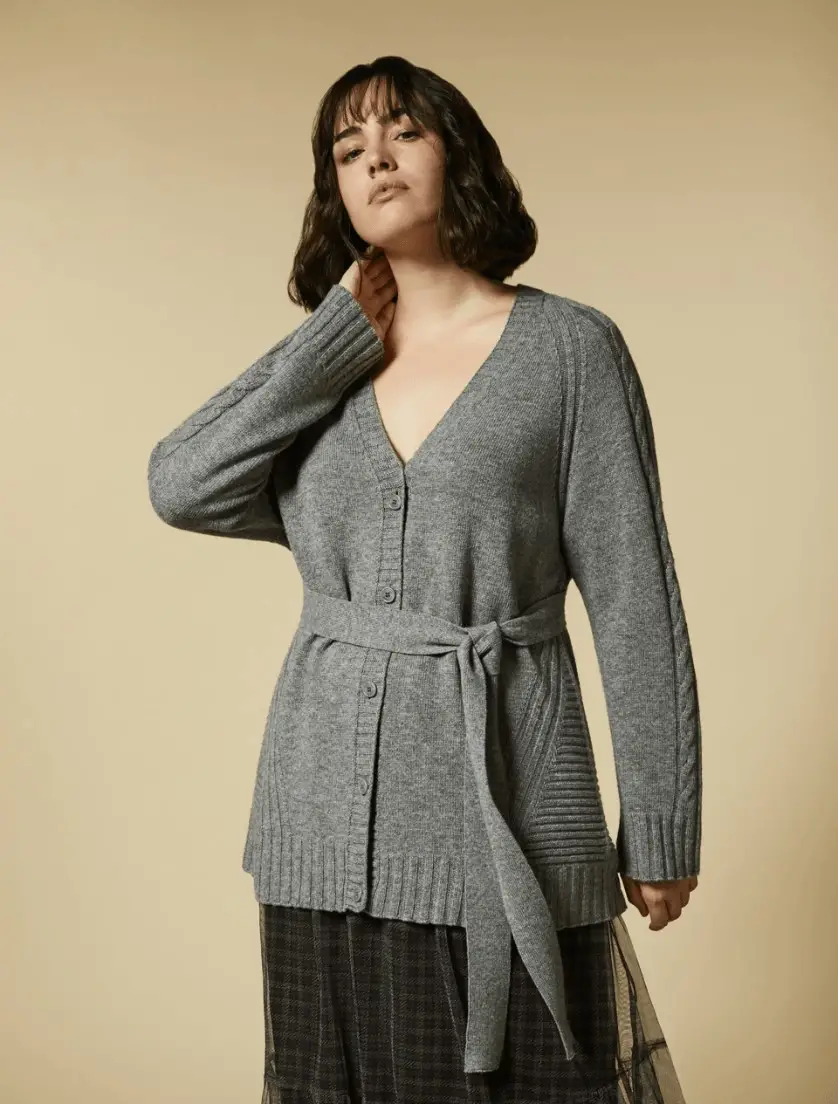 Being in the office five days a week already has its struggles. So why should you have to worry about the cold office temperatures? Keep your cashmere cardigan on hand. It's versatile and can be worn with many different looks.
Late dinner date? Pair this cardigan with a skinny belt, pencil skirt, and satin cami with cute pair of booties. However, if you want to be more casual, tuck your cardigan in your high-waisted jeans with a simple tank under and pair with sneakers.
For The Busy Mom: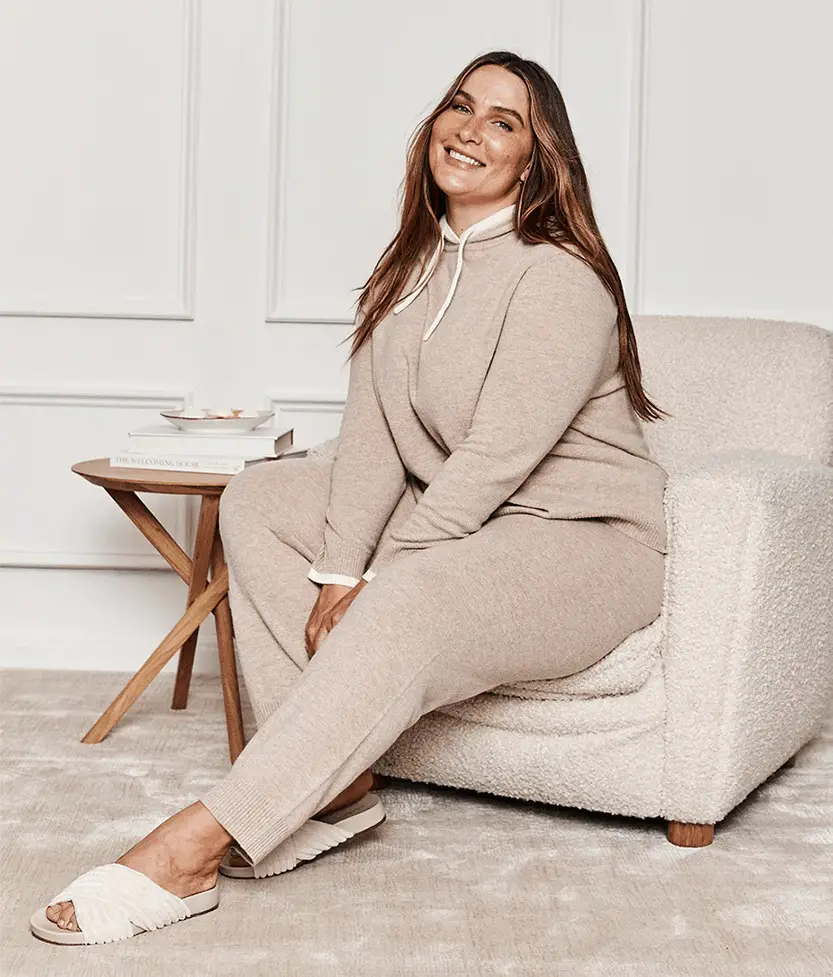 It may feel like your life is less than glamorous, with diaper blowouts, toddler meltdowns, and enough dry shampoo in your head to starch a collar, but why not throw on a sweater to declare the opposite? Maybe flying by the seat of your pants is the new glam!
Loungewear is the key to keeping the busy fashionable mom stylish while handling day-to-day activities. Wear this super cute set which is perfect when you may need to leave y0ur home for errands.
For the One Who Wants Their Cashmere Fancy: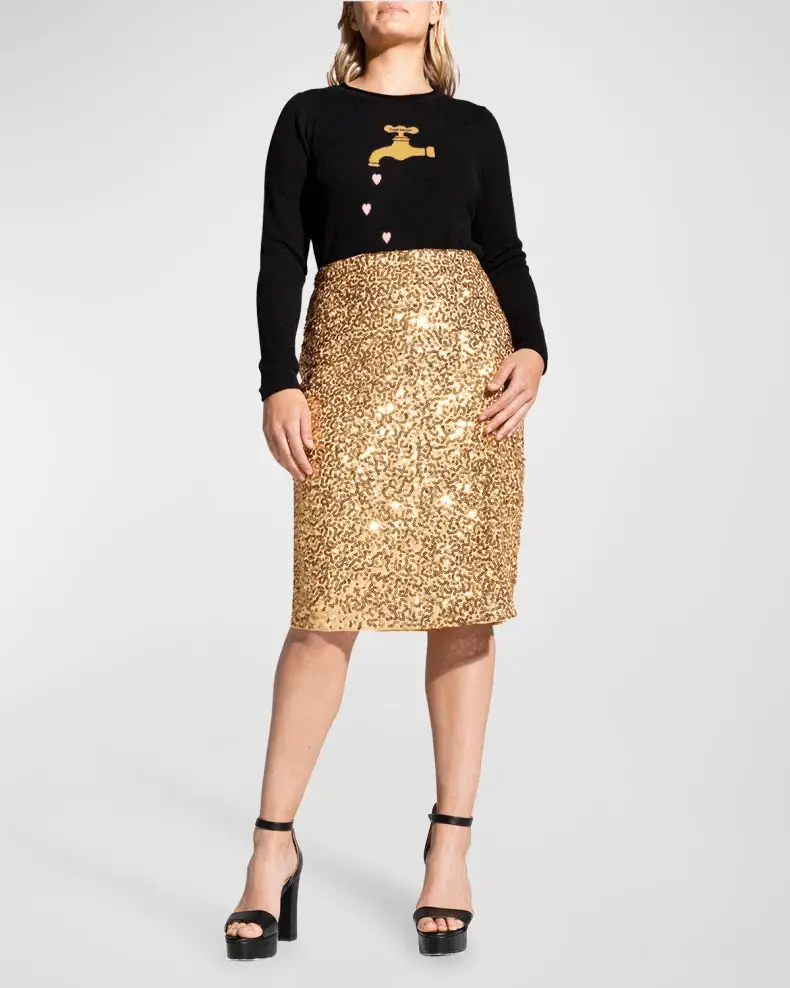 What is posher than this plus size cashmere sweater with fun detail? The best thing about this sweater is you'll need minimal accessories. The way it's worn above is perfect.
For the One who Wants to Keep it Classy and Chic: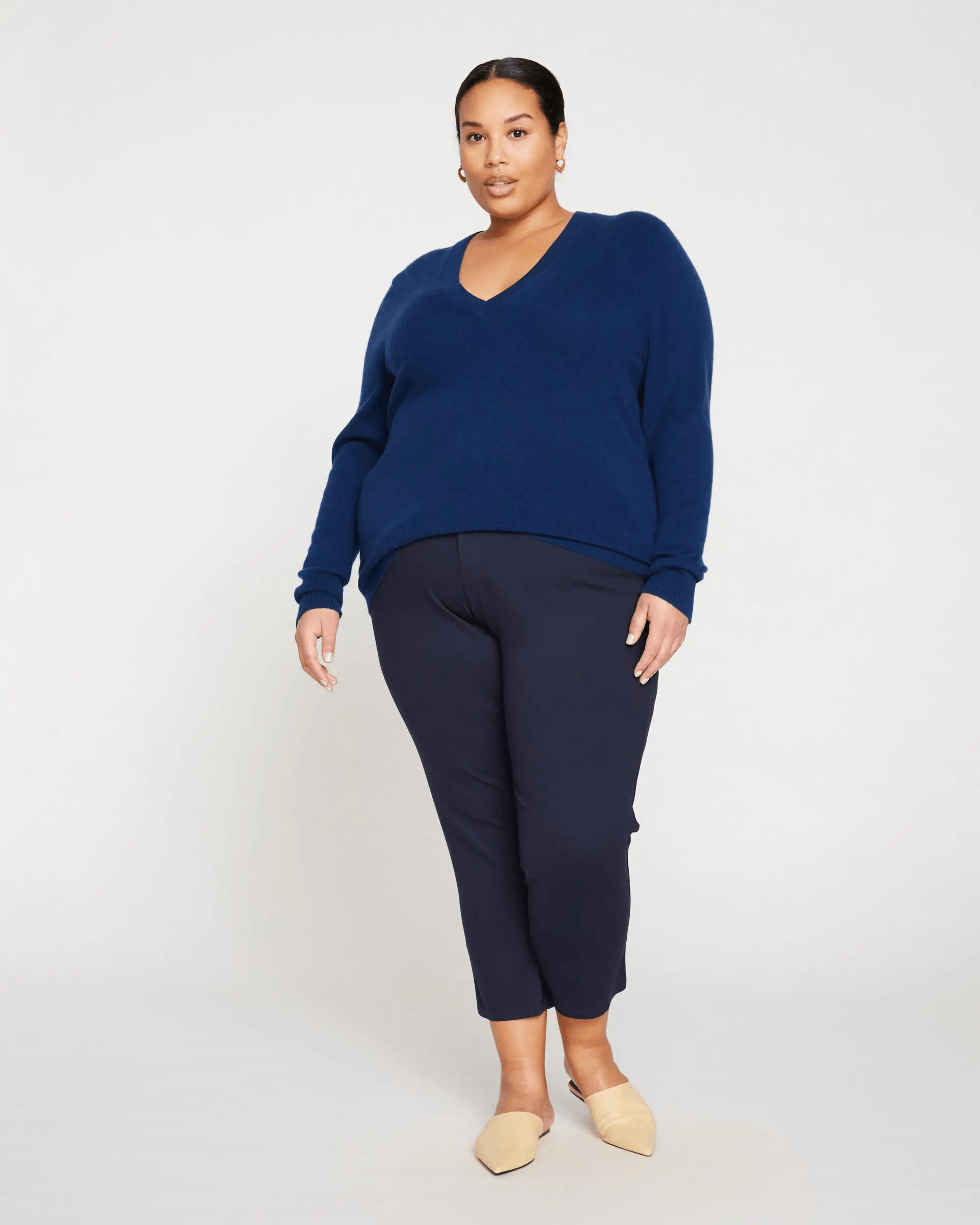 Nothing is more classic than a great V-Neck sweater. If you are the one to love a classic look, this cashmere sweater is a must-have. This fun shade of blue is not quite Navy but not quite a blue, but it can be paired with any hue in your wardrobe. Classic pieces aren't synonymous with boring.
Have fun with this classic sweater by combing it with bold colors and other prints. Stripes and polka dots are a perfect match. Wear this sweater to the office with a long button-up underneath and cute pair of colorful flats.
For the One Who Likes to Experiment: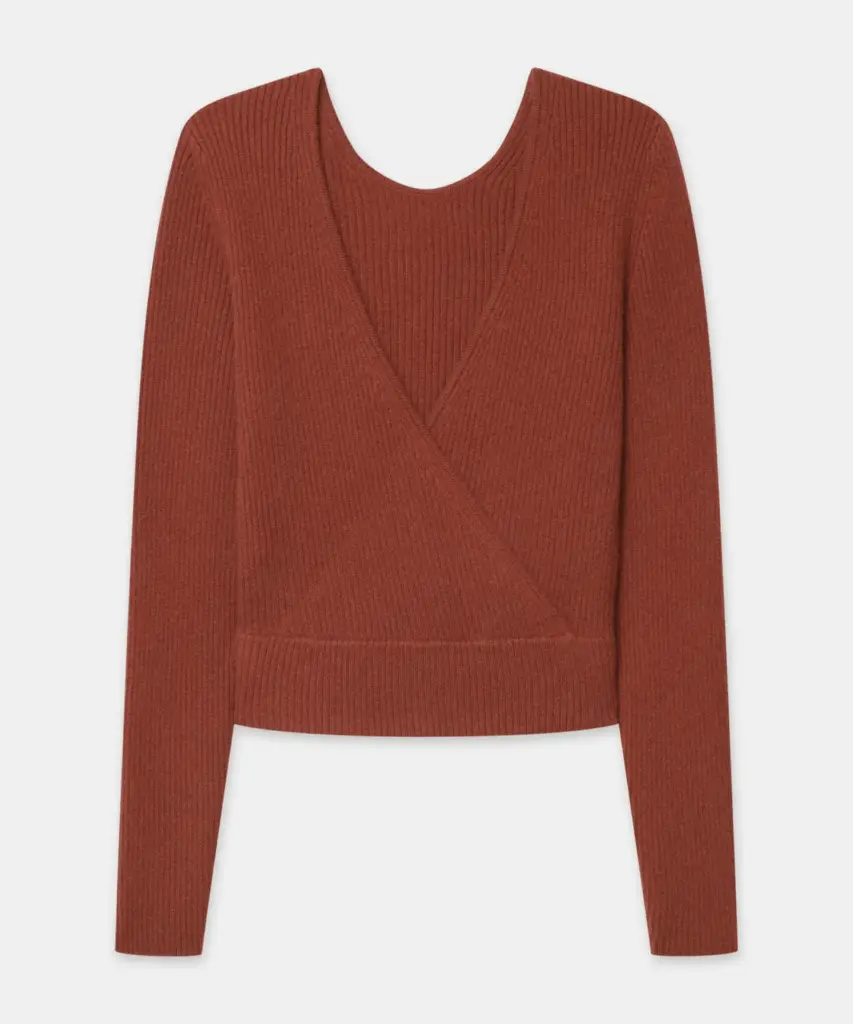 If you love showing off the décolletage, then this cashmere find is for you. This classic faux wrap, gets a bit daring with it's plunge neckline. It's such a sexy look, especially when paired with an curve skimming satin midi skit.
The color of this Naadam plus size cashmere sweater is simply everything. Wear this warm brown cashmere with a slip dress and booties. Or, for a night out with your friends, with your favorite skinny jeans and over the knee boots.
Plus Size Cashmere FInds: Our Top picks
Here is some plus size cashmere picks that scream style, classiness, and trendy, which your wardrobe will thank you for. Sweater dresses are essential because they can be worn in multiple ways. Have fun accessorizing with belt widths and jewelry.
Have you been eyeing the latest plus size cashmere options? We are talking all things plus size cashmere and our favorite picks!
Color blocking and multicolored garments add depth to your style, and prints are always fun. Especially the bold and playful prints, which always a bit of youthfulness to your wardrobe.
There has been tremendous growth in plus size options, and there is still room for more growth. We want plus size models, all the same, fashion options as straight sizes, and accurate representation. We all many have different taste and style needs which need to available across the board.
Let's chat: Are you a fan of wool or cashmere? Which plus size cashmere piece speaks to you the most? Until next time happy shopping!