We hope you enjoyed learning more about Marcy of Fearlessly Just Me last week. This week, we are heading to my neck of the woods – St. Louis – to meet up with Jeanne of Finesse Curves! For all you tall plus size ladies looking for some style inspiration and ideas on where to shop, Jeanne is an amazing resource.
As a tall and extended plus size blogger with a focus on fit, Jeanne skillfully navigates the plus size fashion market and gets creative to play up her curves. She is a plus size blogger YOU NEED TO KNOW!!!
Meet Plus Size Blogger, Jeanne of Finesse Curves!!!
Blog: FinesseCurves.com
Age: 29
Height: 5'10.5″
Location: Saint Louis, Missouri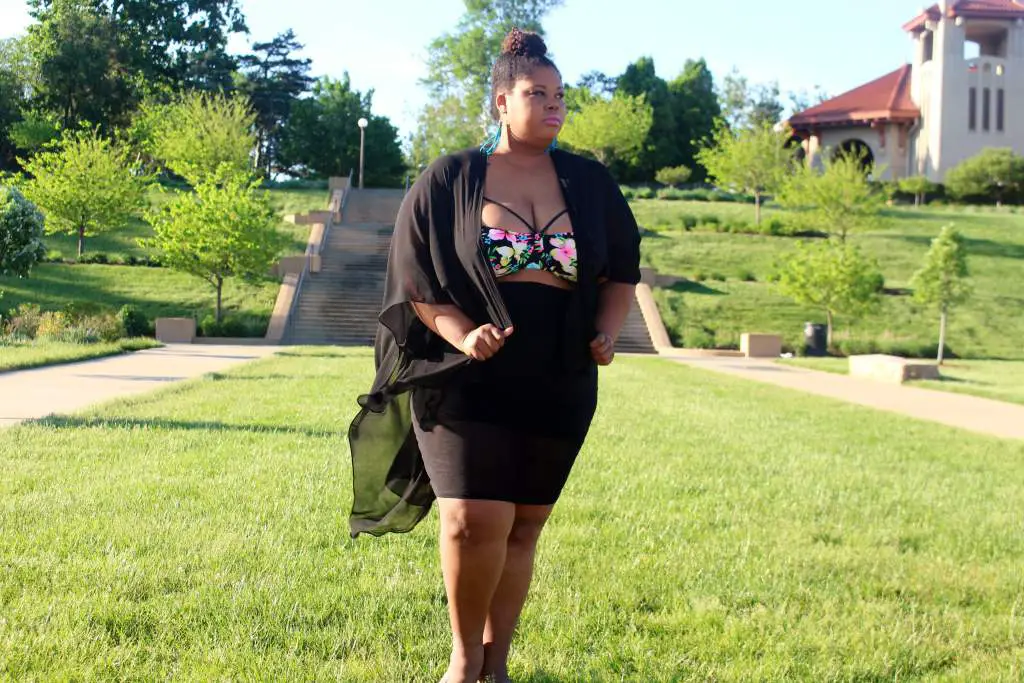 How long have you been blogging?
Finesse Curves is three years old, but I've been blogging about other topics since 2009.
What or who inspired you to become a fashion blogger? What led you to it?
I started blogging about fashion because people everywhere would always ask me where I bought my clothes – people of all sizes and genders too. So I wanted to come up with a hub where people could get style tips and recommendations.
Do you blog full-time, for fun, as a hobby? Share your evolution!
I'm a part-time blogger. I've had some amazing sponsored opportunities. But my goal is always to create fun and engaging content or just share more about my latest fixations or passions.
What is your favorite asset? Your legs, arms, waist? How do you play that up?
I love my legs and long body. It allows me to wear big jewelry, super short OR super long dresses. You'll always find me in something that shows off my stems.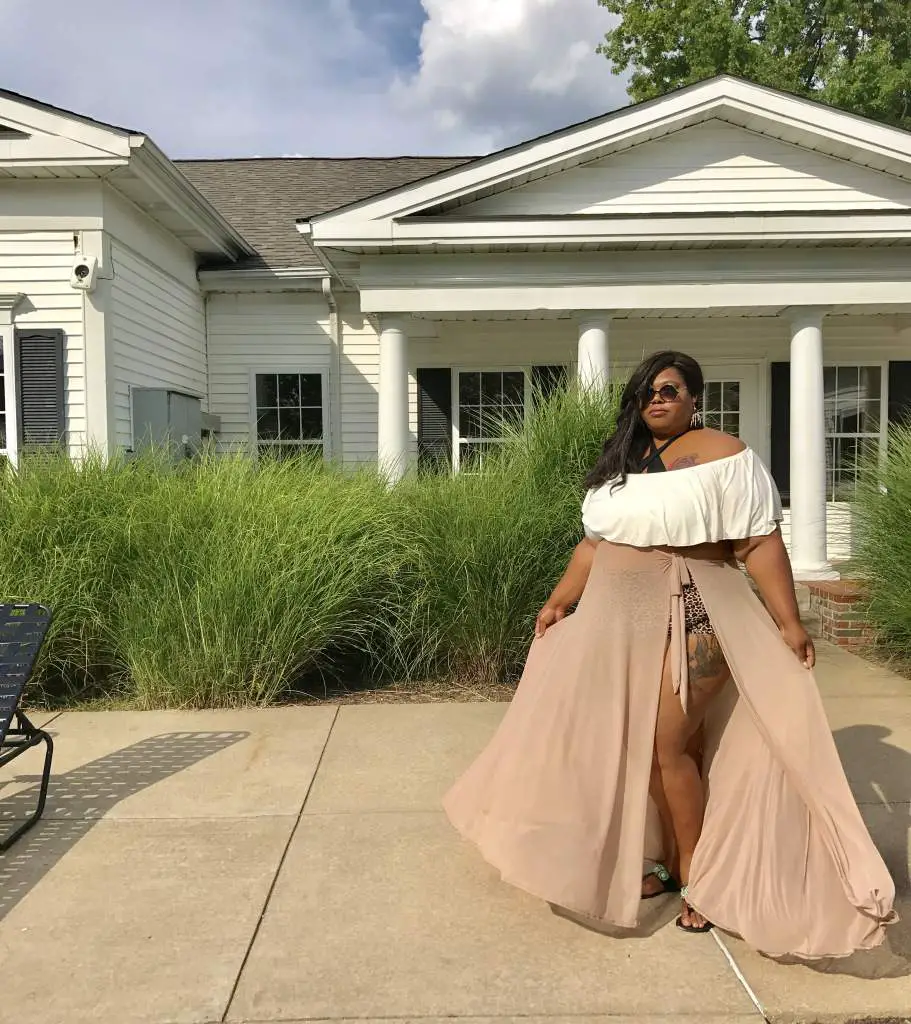 What are the challenges, if any, you face regarding being tall and plus size?
Finding the perfect:
Pair of Jeans
Bra
Jacket or Blazer
I'm big and I'm tall, which makes fit a little tricky sometimes.
What's your favorite thing about being plus size?
Being curvy, I feel soft, feminine and sexy. I also love showing other women – especially plus size women – that being sexy is an attitude. If I can embrace myself, being in extended plus sizes and with all my quirks, everybody can reach inside themselves and find love and joy.
Being plus size isn't bad, but there are challenges.
What's your favorite thing about being a blogger?
Hearing young girls say they look up to me. Showing the world the face of a big, black women in tech doing her thing.
Representation is important – people need to see somebody out there like them with the same interest. There's something comforting about that and I'm glad I can provide that feeling and platform.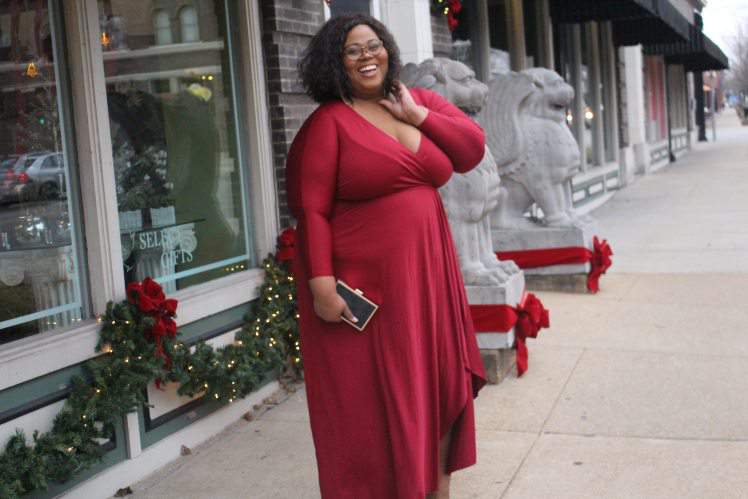 Who/what are your favorite designers/brands?
Christian Omeshaun
Donna Karan
Dolce and Gabanna
Gucci
Eloquii
Asos
Describe your personal style.
Avante garde, sophisticated, funky, feminine, and sexy, with a hint of nerd.
Which bloggers inspire you? Plus or straight size! Any bloggers currently on your radar?
There are so many bloggers out there that inspire me. I love a person that knows fashion and comes with original, inspired looks. I also love a blogger that gives lifestyle vibes because I like to know the person behind the fashion.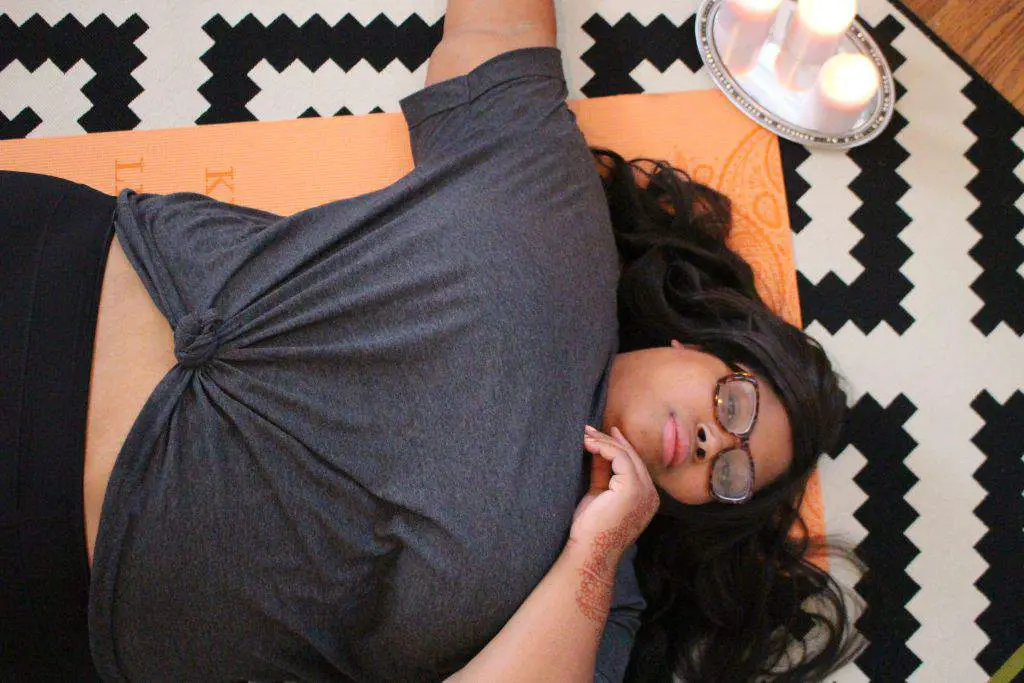 What do you think about where plus size fashion is today versus a few years back?
There are so many more brands and styles of clothing to choose from. I just wish more brands carried extended sizes and that we had more brick and mortar locations for plus sizes.
What do you think or hear from readers, is one of the biggest myths about plus size fashion?
That fit doesn't matter – fit is everything.
Are you working on anything or have anything to share?
There are a few things coming down the pipeline this holiday season – so exciting – just be sure to check FinesseCurves.com or my IG for updates. Other than that, I'm working on being more transparent, so readers can learn more about me.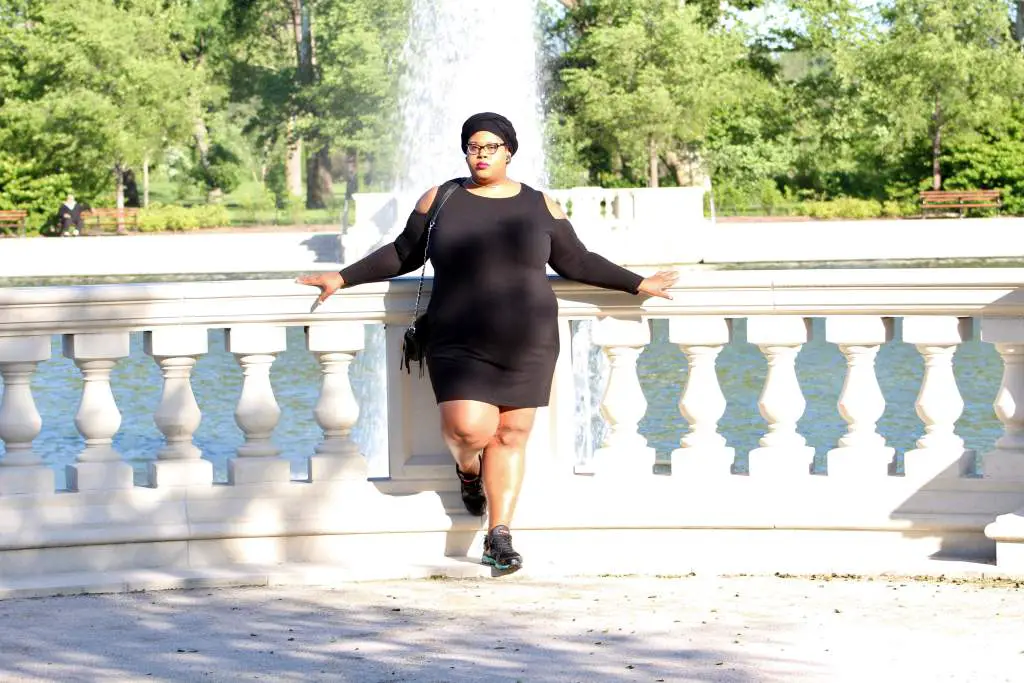 Anything else you want The Curvy Fashionista's readers to know?
This is an awesome community. The world needs more positive spaces, like this, where people can get inspired and have fun.
Lastly, what does Curvy.Confident.Chic mean to you?
Curvy.Confident.Chic means loving yourself – unconditionally and today – for who you are. It means owning your worthiness and going for what you want. It means walking into a room, owning it, and throwing that ass in a circle like you mean it.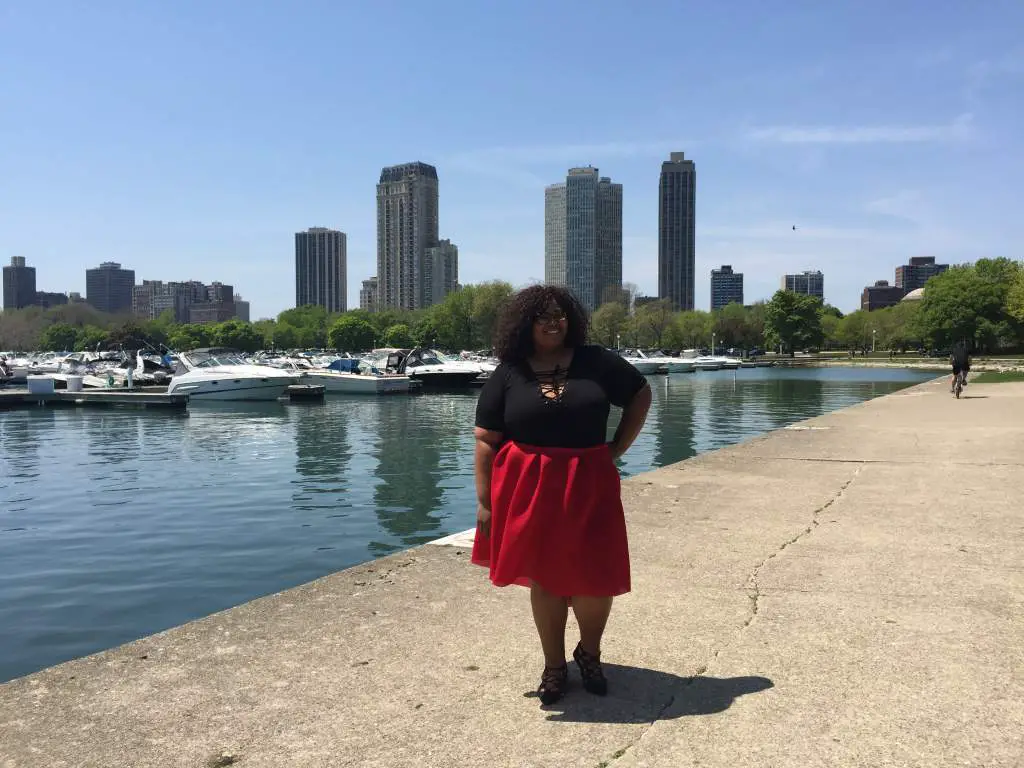 Do you dig her style? Which look is your fave? Let's talk about it below!!
Want to be featured?
Make sure you fill out your deets here,
so that we can feature you!
Looking for more plus size blogger style inspiration?
Make sure you check out all of the other plus size blogger spotlights!