Having access to high end designer plus size lingerie has been fleeting over the past few years. However, with brands like 11 Honoré helping open those doors, more brands are taking note. Such is the case with Fleur du Mal! The brand has just released the Fleur du Mal x Precious Capsule Collection, tapping plus size model to help shape the collection.
"Good lingerie makes me feel powerful and excited to be a woman, it makes me feel like I'm so ready to take on anything… It's the foundation of any bomb day." Precious Lee to Vogue
Now, if you have not heard of Fleur du Mal, no worries… we are here to share.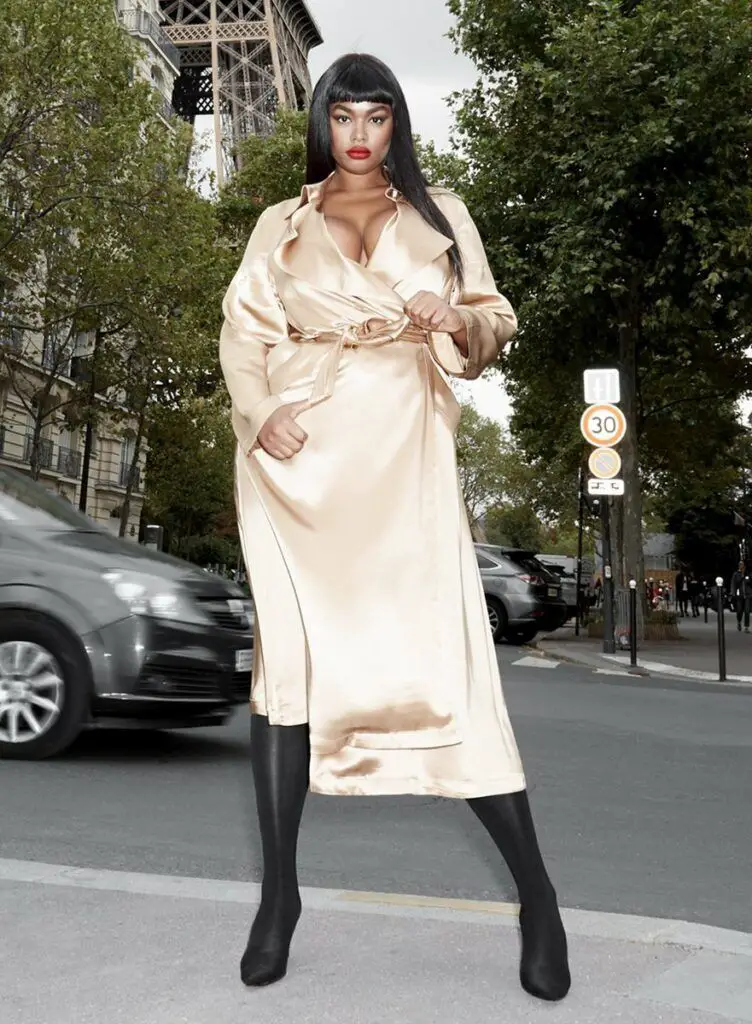 Fleur du Mal is a "luxury lingerie, ready-to-wear & swim brand founded in NYC by Jennifer Zuccarini. Feminine, chic and slightly subversive, Fleur du Mal embodies a woman's strength, intellect and sexuality while exploring the notion of desire and artful provocation."
And now, the collection is available in plus sizes. A rarity in the community shares Cora Harrington, Editor of The Lingerie Addict and author of In Intimate Detail:
And as someone who is sized out and/or the largest size in most luxury lingerie brands, extending into plus is very unusual for this segment of the market (think of how long La Perla, Agent Provocateur, and Bordelle have been around without expanding their size ranges).

— Cora Harrington (@lingerie_addict) October 23, 2019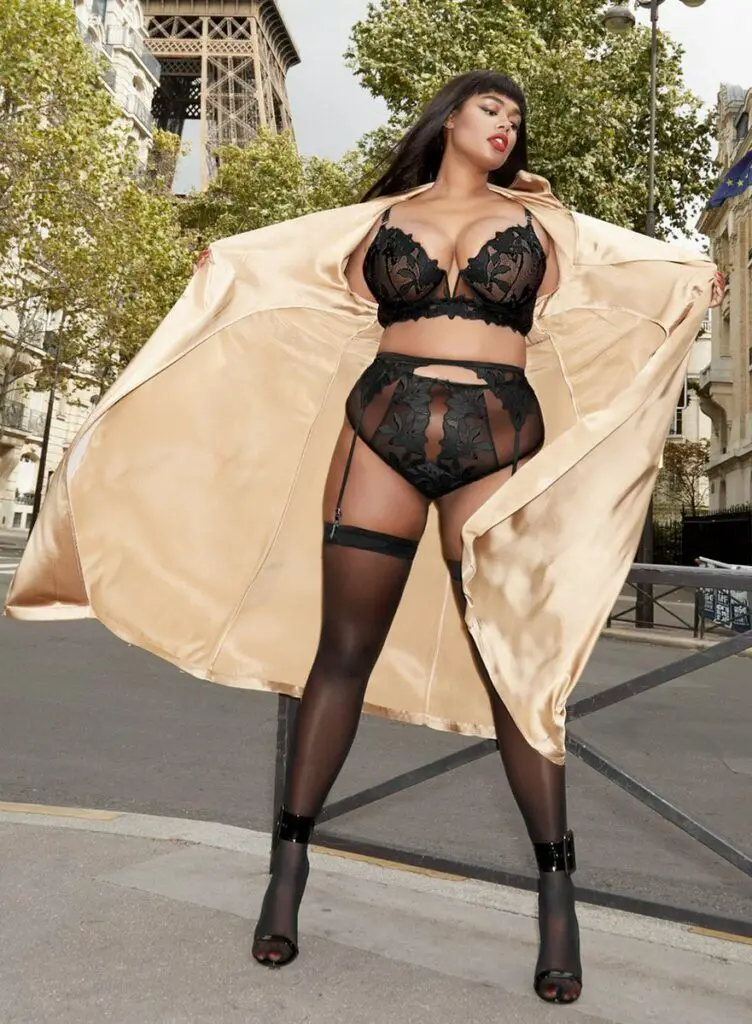 Cora is not the only one who notes this rarity. Precious Lee shares her thoughts in an interview with Vogue about this collaboration:
"I'm all about expansion, and I hope everyone that wears the collection feels it. I've fought for women for years in fashion with the intention of one day seeing projects just like this one.

Now women of larger sizes have access to a luxury brand that includes lingerie and clothing. It's a huge win for the plus-sized community, it's unprecedented—and it's only the beginning."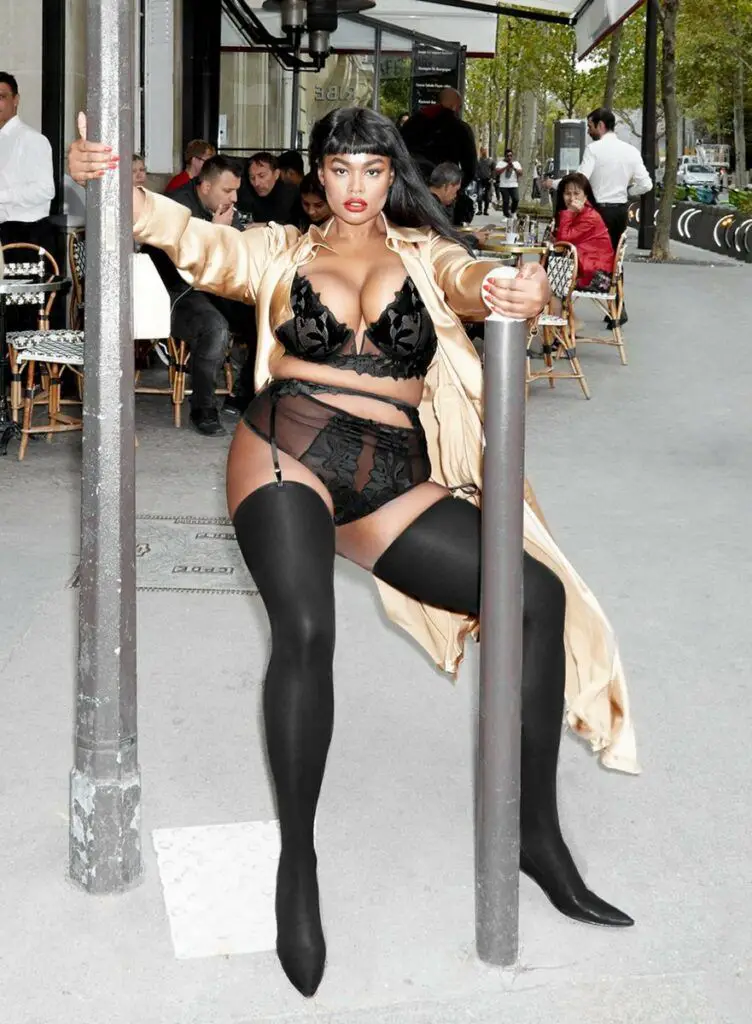 Sidenote: Precious Lee is on a roll lately and we are here for all of it! Fronting the Dolce & Gabbana launch with 11 Honore and now this?! We see you.
About the Fleur du Mal x Precious Capsule
For the debut of this 4-piece capsule collection, we are served up the Fleur du Mal x Precious collection up through a 42G in the longline bra and the thong and garter belt up through a 3X. To pull it all together, the Satin Gold Trench is available up through a size 24!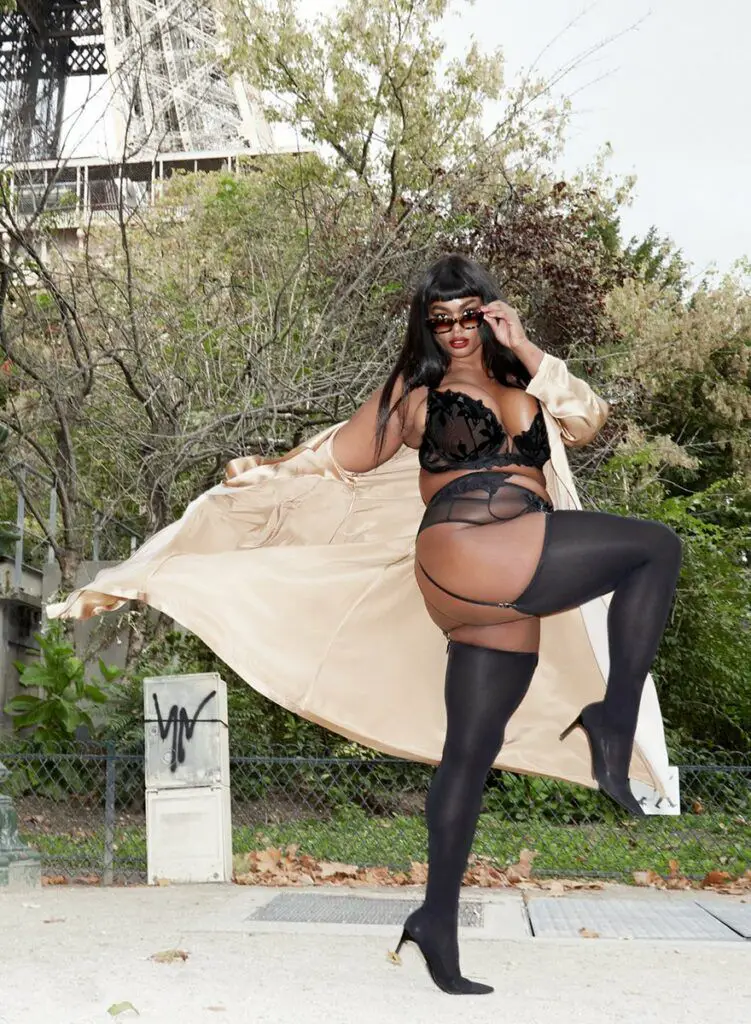 Speaking to Vogue, Fleur du mal founder Jennifer Zuccarini shares:
"I think this was the natural next step. We hope it will be well received and become an ongoing part of the collection… I think there is a gap in the market for beautiful, high-quality lingerie and lingerie-inspired ready-to-wear in extended sizing."
All we know, is that from this launch? We want more. The images, options, and energy being served up? Give it all to us.
For those of you who have lusted after the luxe options for the plus size community, here you go!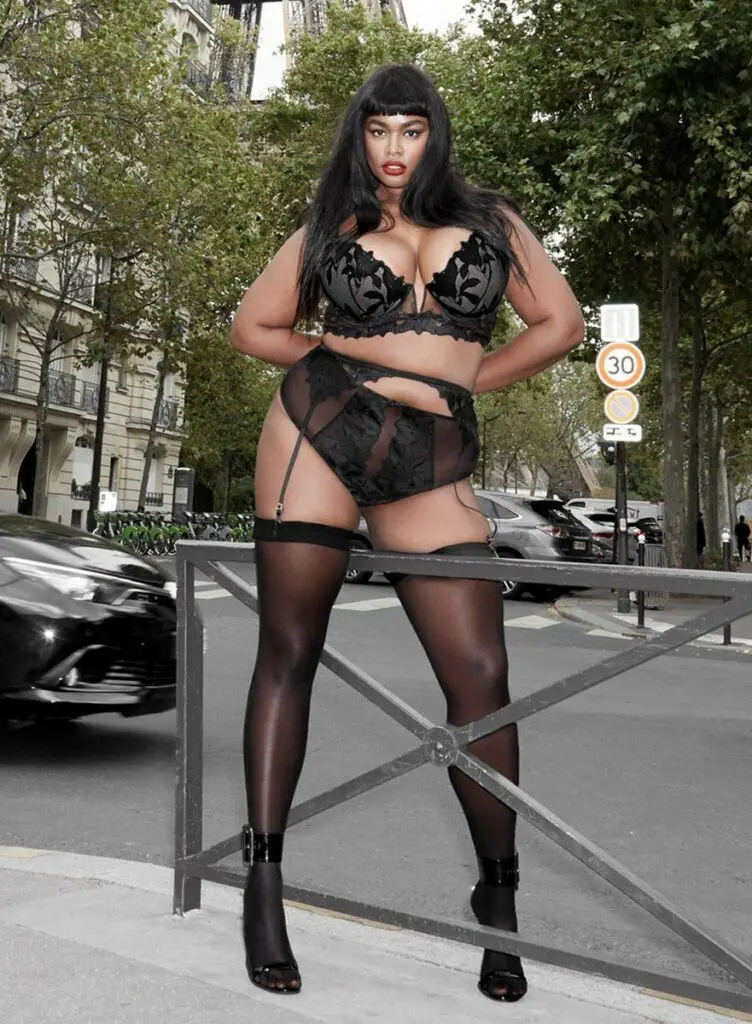 Loving this collection? You can shop the collection now, at FleurduMal.com
We have long called out to brands asking for them to include, support, and reflect us in their imagery and today's news gives it, beautifully.
And now?
Girl, we have a few more options that we can now support, especially in the designer plus size lingerie space.
What do you think of this debut collaboration? Are you as inspired and excited as we are? Let us know your thoughts below!