Catalog and online retailer Venus has been around for a while. They're known for their body-hugging silhouettes, bathing suits and accessories that evoke images of hot Miami days and nights. Somehow I ended up on their mailing list and, honestly, that catalog used to go from mailbox to trash can without even coming in the house. I couldn't wear a thing in it so why bother, right?
Well, a few years ago Venus expanded their sizes through a 3X (26-28) so they got a reprieve from the trash can. I still wasn't really open to Venus because I thought of them as focused on the bodycon style. I'm not really a bodycon girl, can't really wrap my mind around around celebrating my belly, but more power to those of you who do. It's interesting to compare notes with others around the office because they never saw Venus as really bodycon-focused, just rather mature, if you know what I'm saying. For the more seasoned ladies.
Here comes another catalog, they're persistent if nothing else, and I had time and I'm always looking for something to spend money on so I gave it a look. They've got some cute stuff in there! Things that younger ladies would wear. One thing I really appreciate is that they didn't just add a plus collection, they took many of their straight size items and continued the sizing through plus! And they show you the plus sizes on plus models! So today I'm gonna share some of our office faves!
10 Plus Size Spring Must-Haves that You Would Never Know Were from Retailer Venus
Chambray Maxi Dress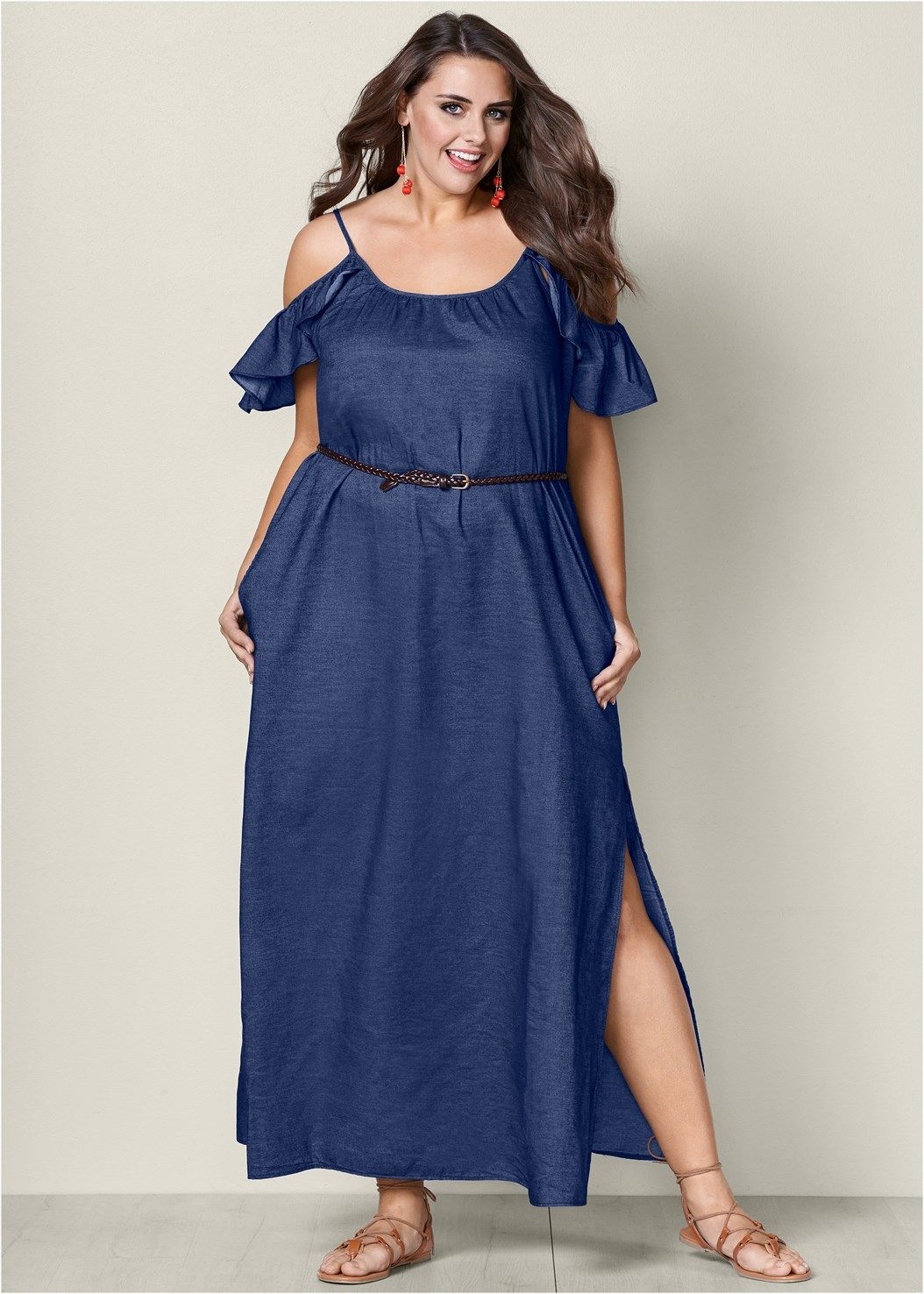 Cute and breezy for Spring with your favorite pair of sandals.
The Chambray Maxi Dress is available in sizes 1X through 3X at Venus.com.
2. Tie Shoulder Jumpsuit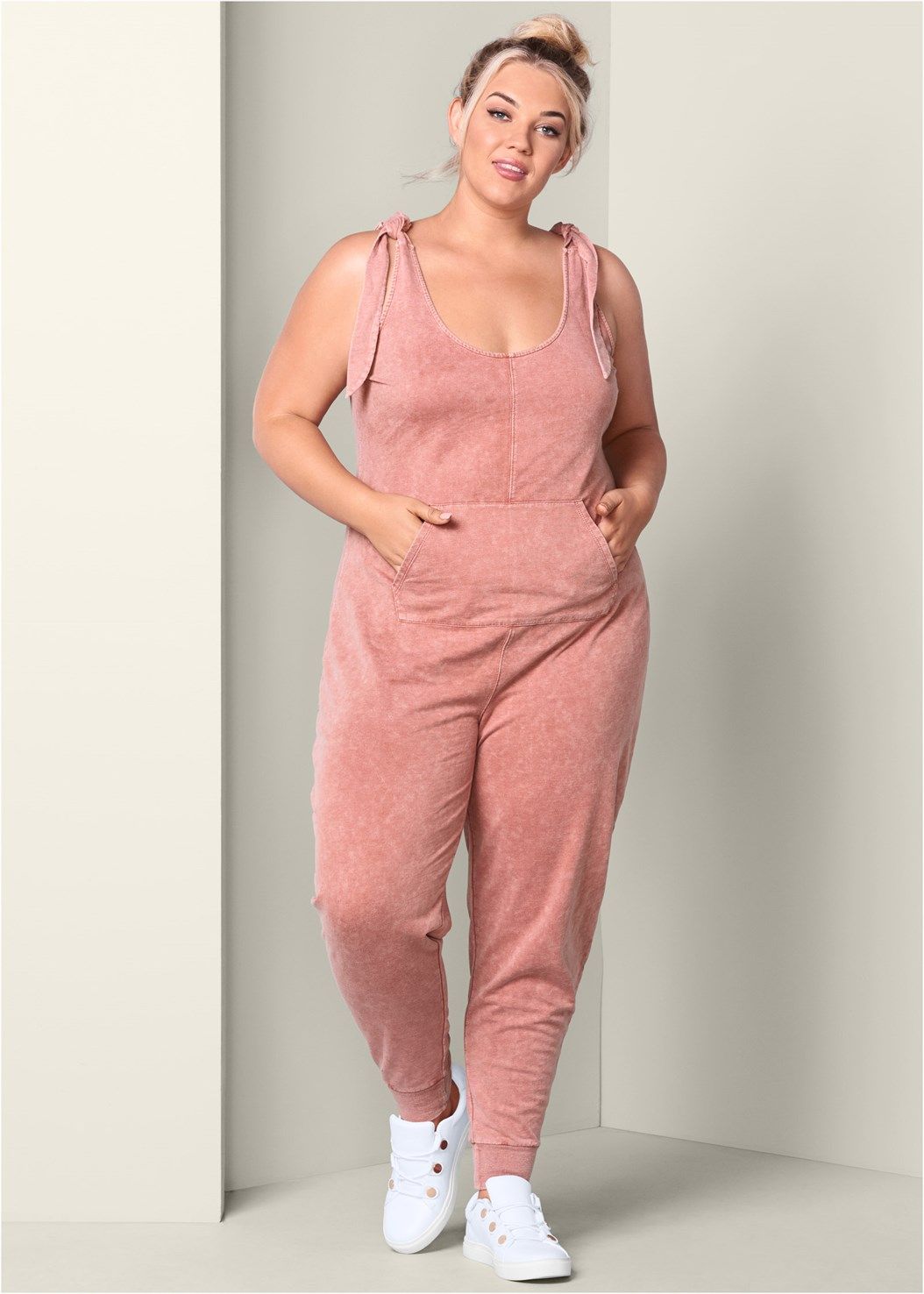 Comfy for lounging or running some errands. Throw on a denim jacket and head to the bar for trivia night.
The Tie Shoulder Jumpsuit is available through a size 3X at Venus.com
3. Drape Detail Bodycon Dress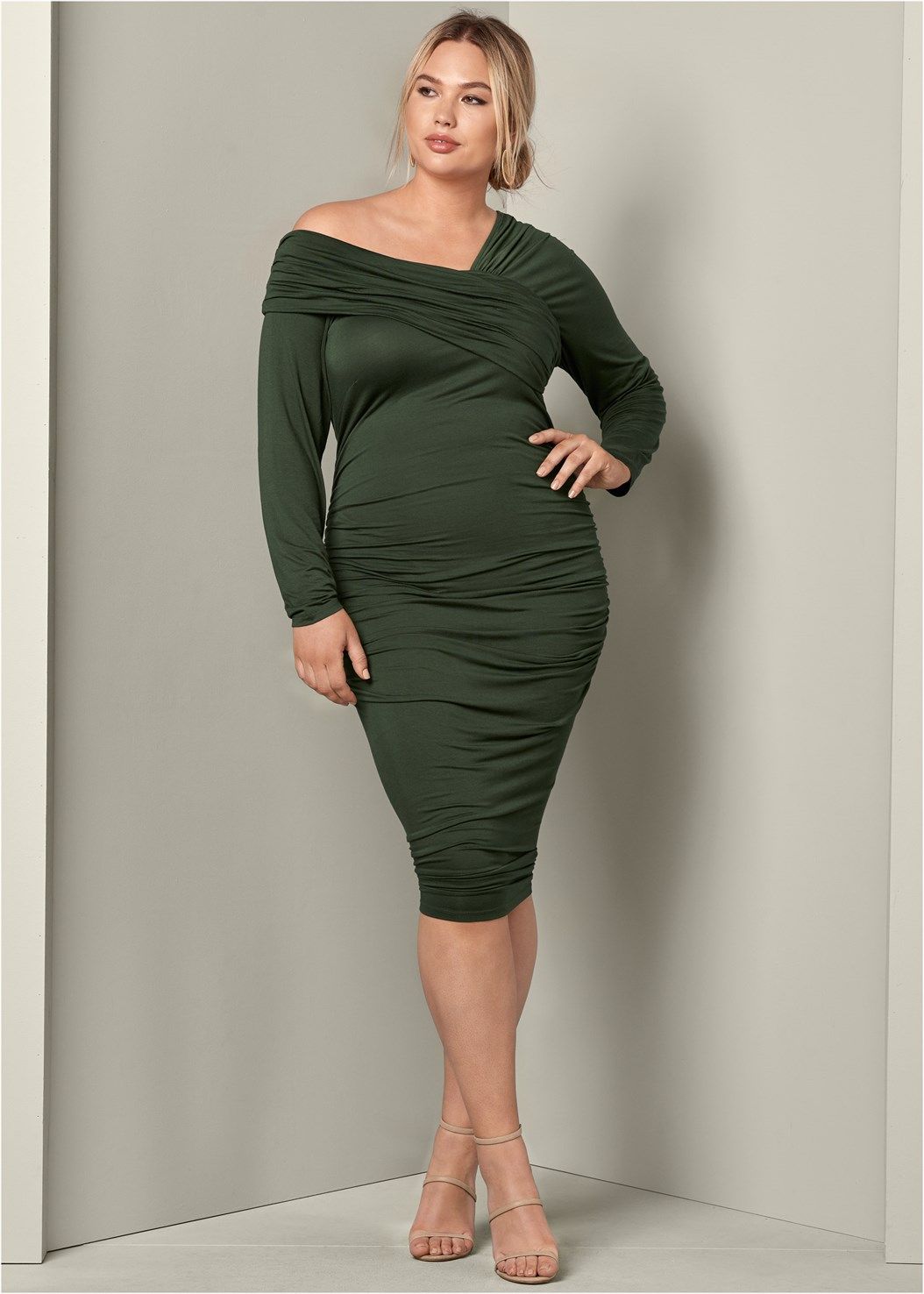 I am so loving the richness of this olive color for transitioning from Winter to Spring.
The Drape Detail Bodycon Dress is available up to size 3X at Venus.com.
4. Wrap Detail Dress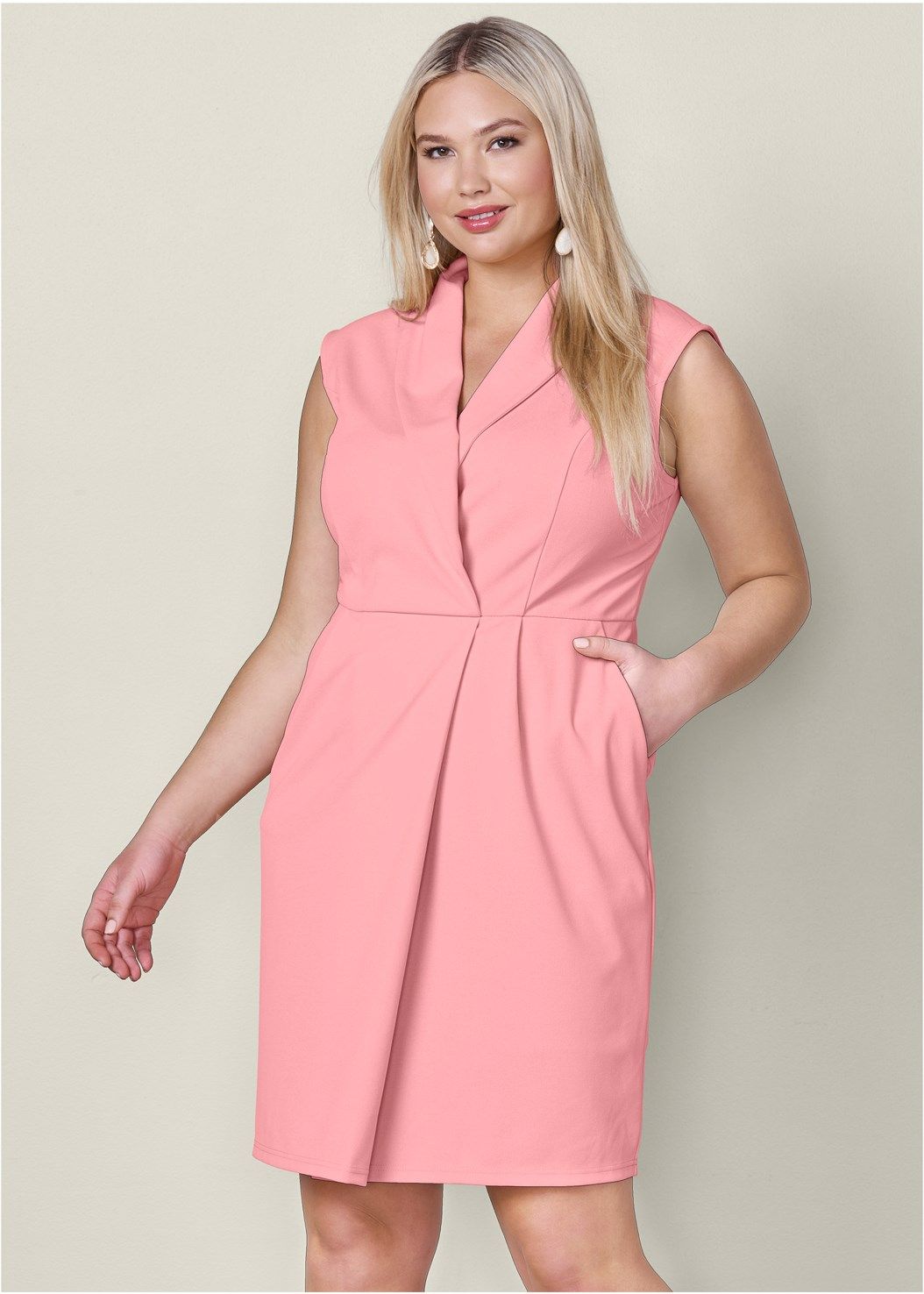 I need dress this on my body! I can see it dressed up for work or cocktails or down with flat sandals for brunch.
The Wrap Detail Dress is available up to size 3X at Venus.com.
5. Overlay Detail Jumpsuit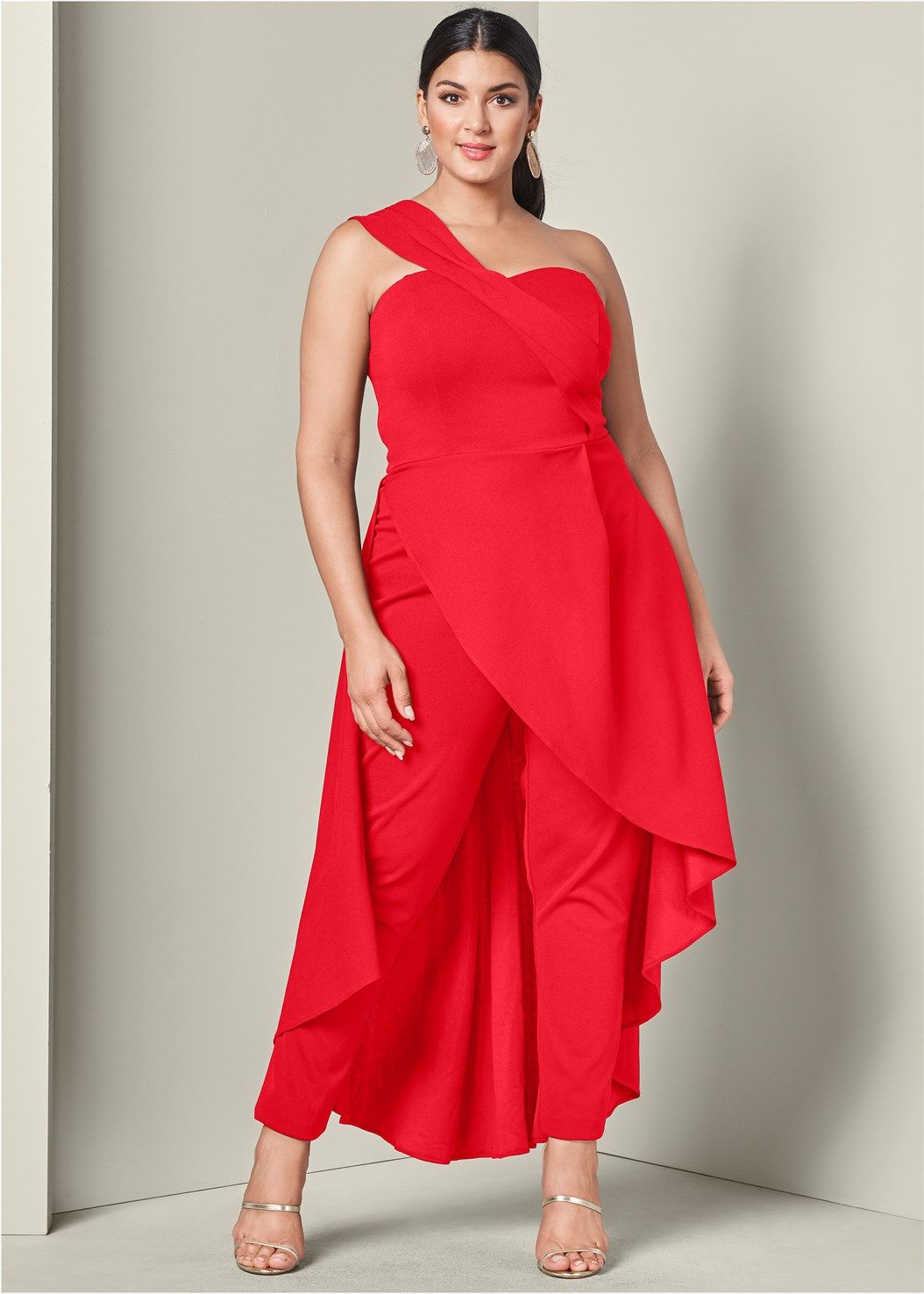 Can you say date night? All eyes will be on you in this CUTE number!
The Overlay Detail Jumpsuit is available through size 24 at Venus.com.
5. Slimming Bodycon Dress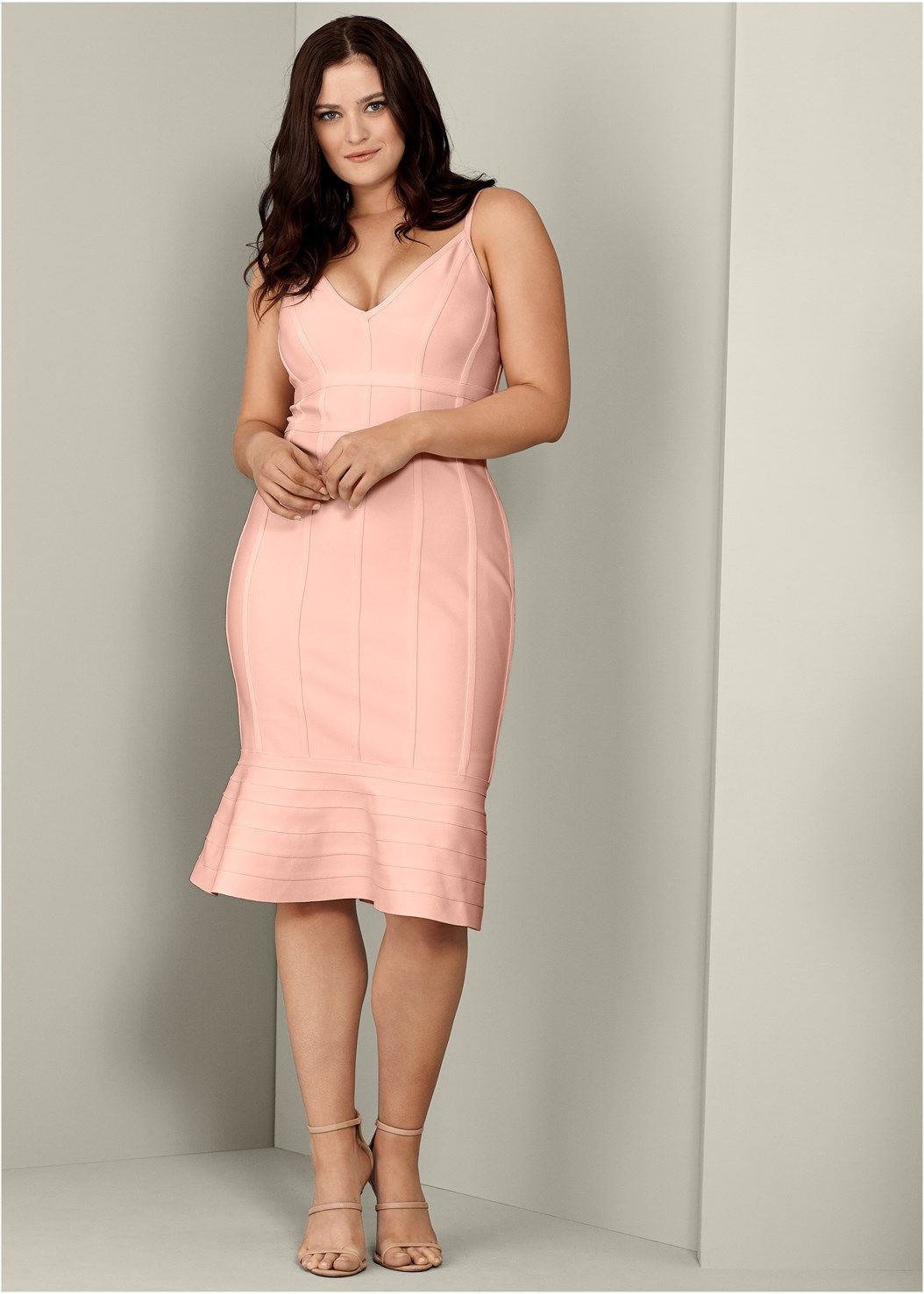 Where sexy and demure meet! So nice with a nude sandal.
The Slimming Bodycon Dress is available through size 3X at Venus.com.
6. Ruffle Detail Denim Dress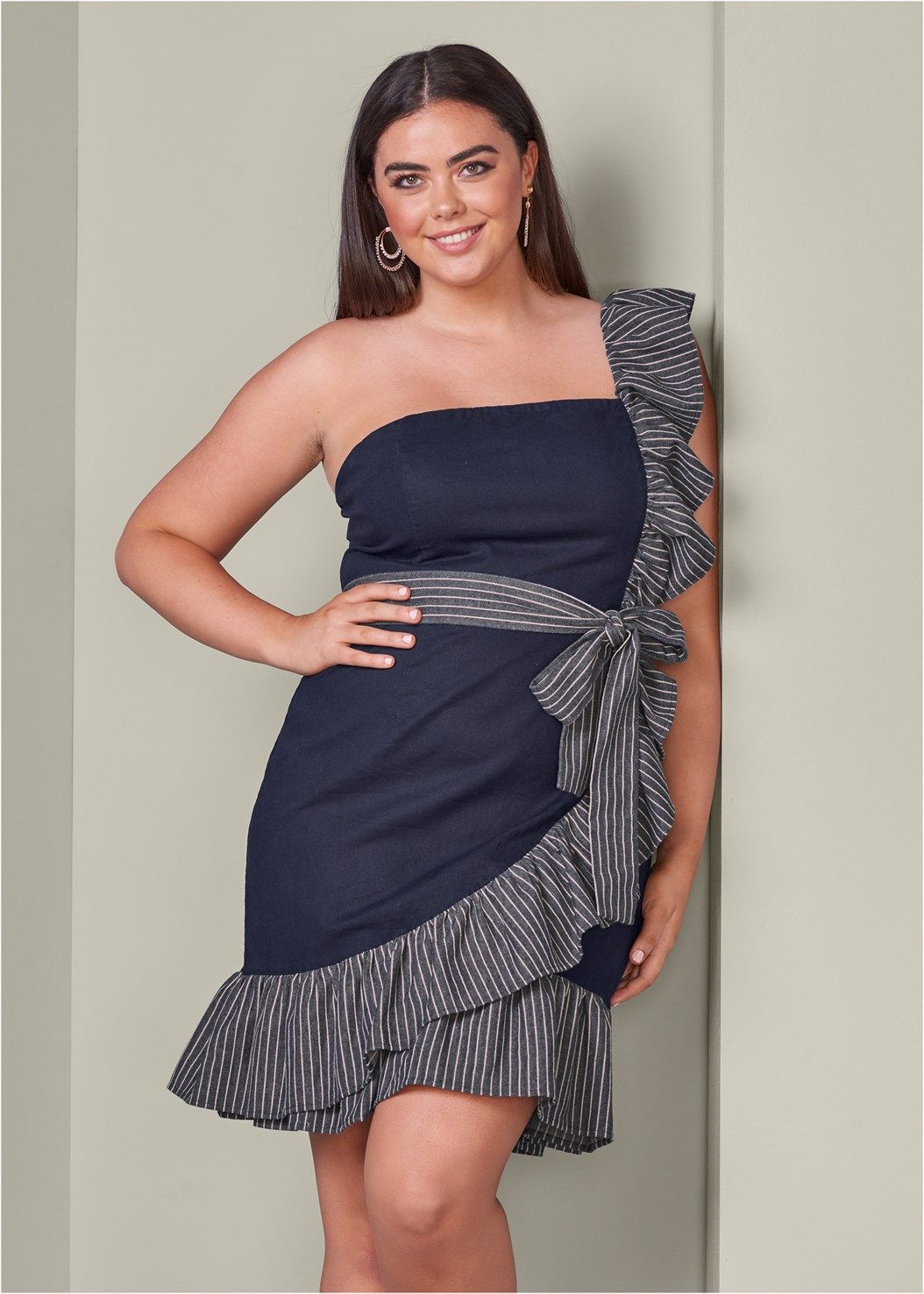 This is why I'm addicted to denim. This dress goes out to dinner with heels, to brunch with flats or to the game with white tennis shoes.
The Ruffle Detail Denim Dress is available through size 3X at Venus.com.
7. Ruched Mesh Bodycon Dress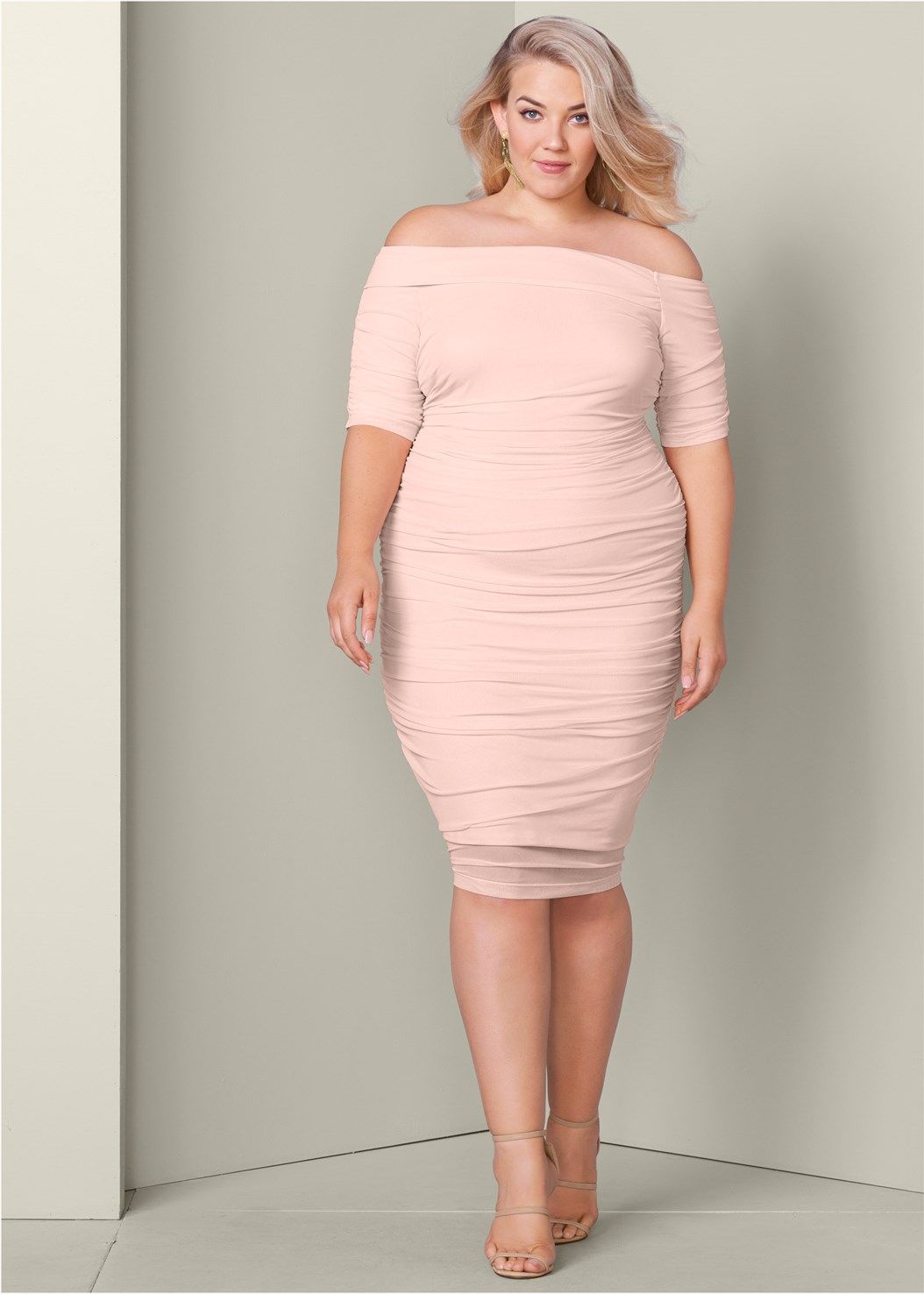 Come through sexy! This blush pink color is the color of the season.
The Ruched Mesh Bodycon Dress is available through size 3X at Venus.com.
8. Lace-up Detail Sleeveless Dress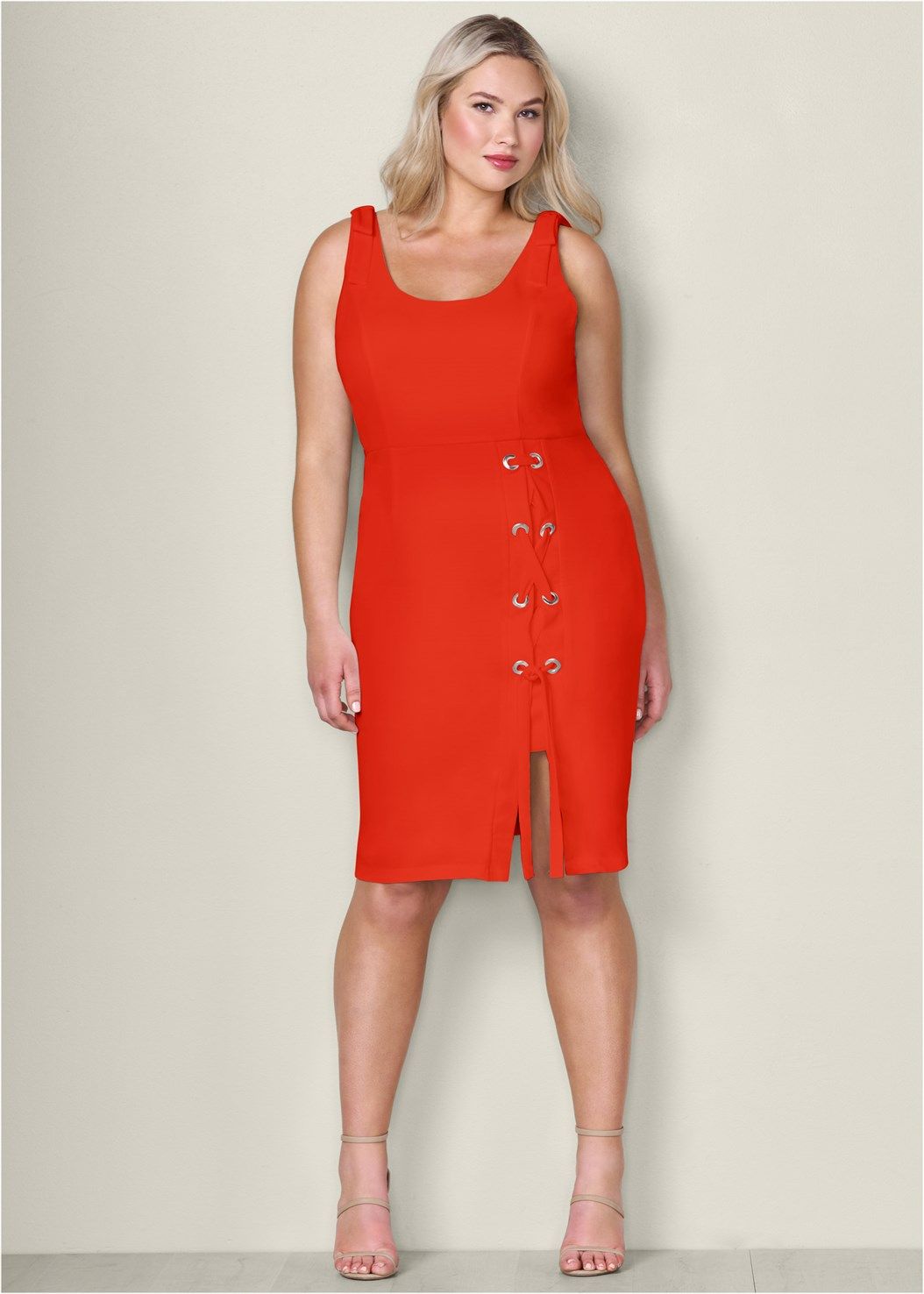 So simple and cute yet so versatile! She goes to a Summer wedding or cocktails and dancing.
The Lace-up Detail Sleeveless Dress is available through size 3X at Venus.com.
9. Belted Midi Shirtdress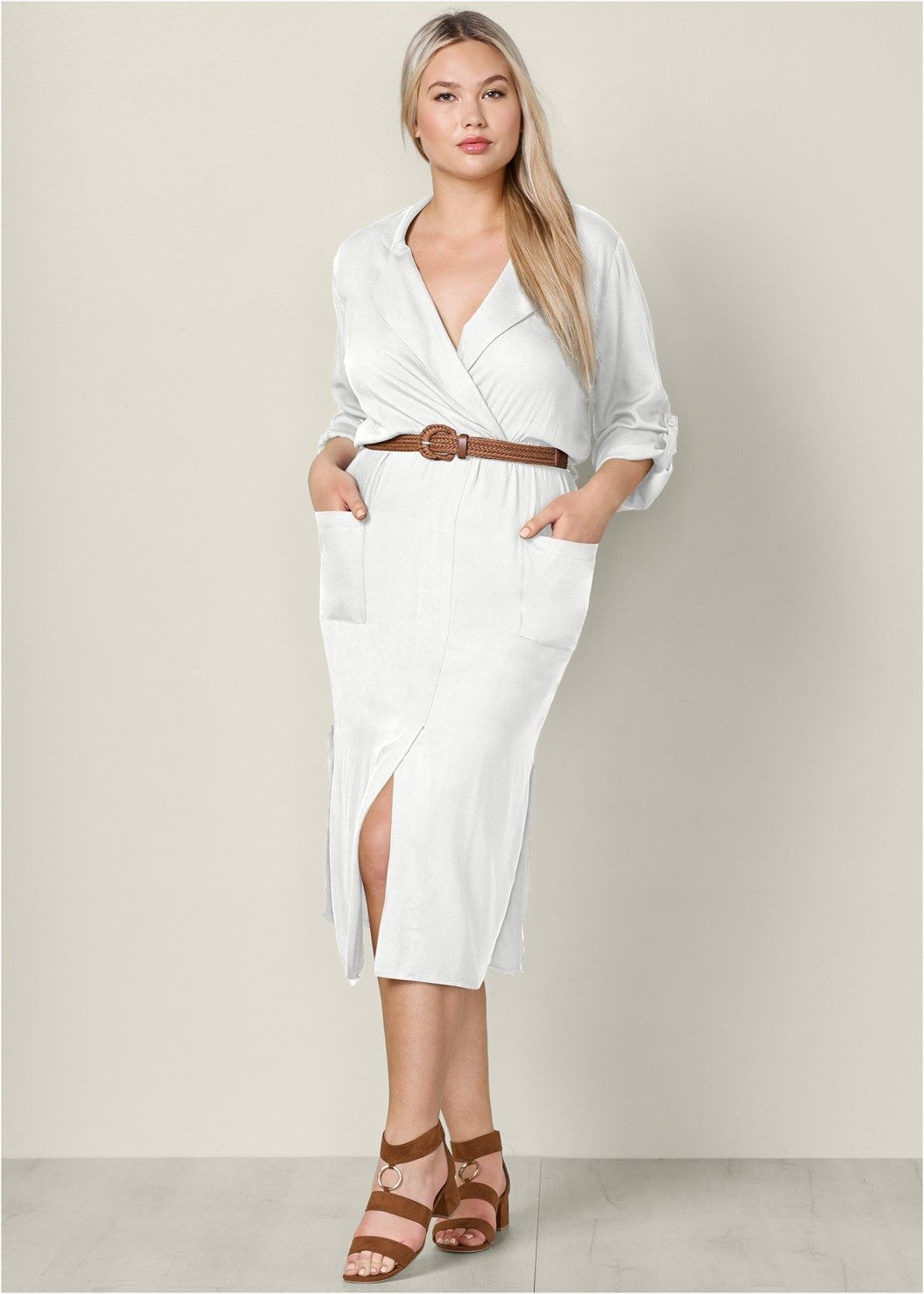 This safari-inspired number is so easy for work or dinner or anywhere!
The Belted Midi Shirtdress is available through size 3X at Venus.com.
10. Long Drape Dress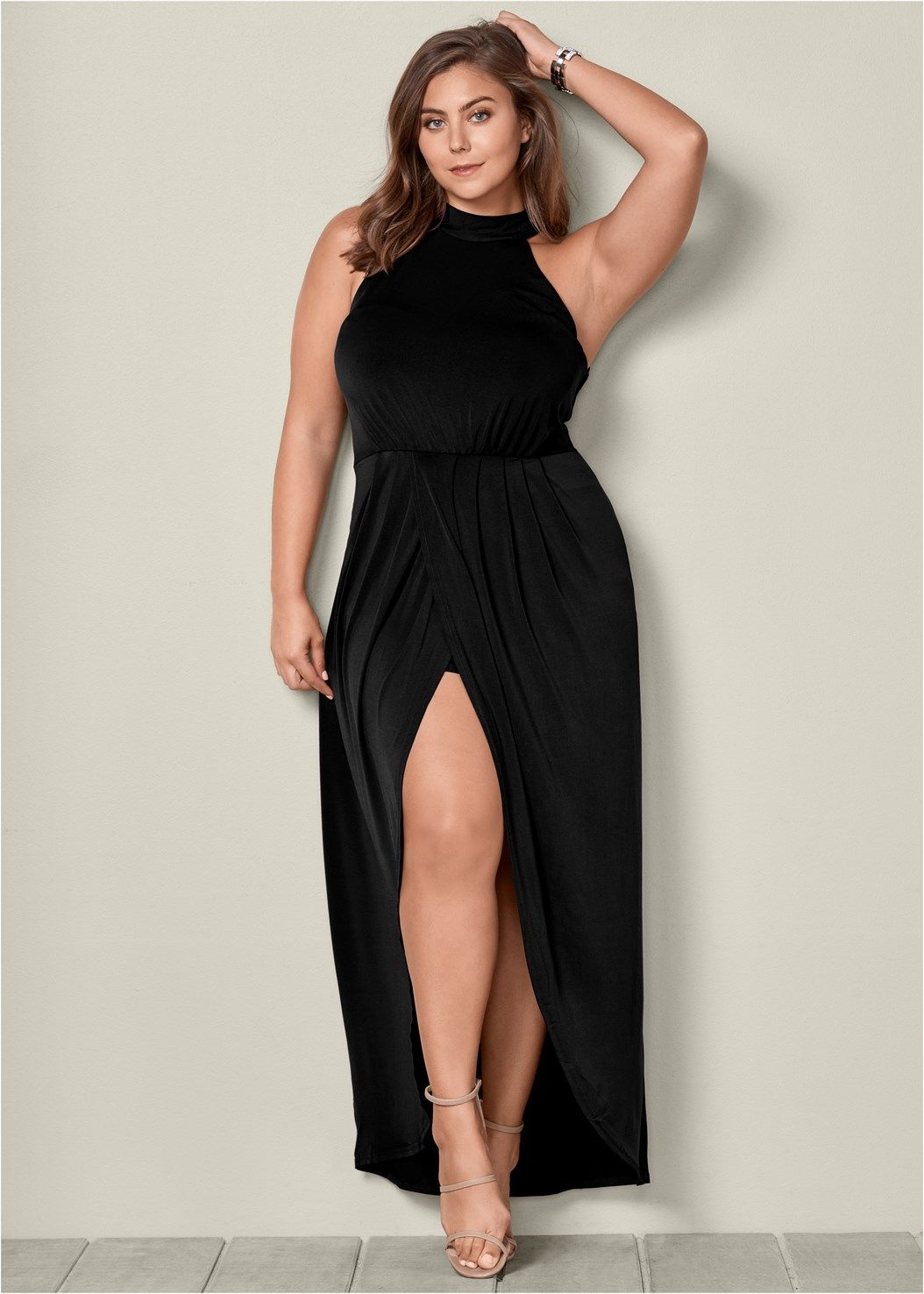 Another easy, breezy option. The jersey fabrication lends itself to heels, sandals and sneakers alike!
The Long Drape Dress is available through size 3X at Venus.com.
Ok, I know we said 10 but you know we can't let you get away without a little bonus! After grabbing a few things to cushion your Spring wardrobe, Venus is ready to round out your fits with these cute PJs and accessories.
Eyelet Sleep Set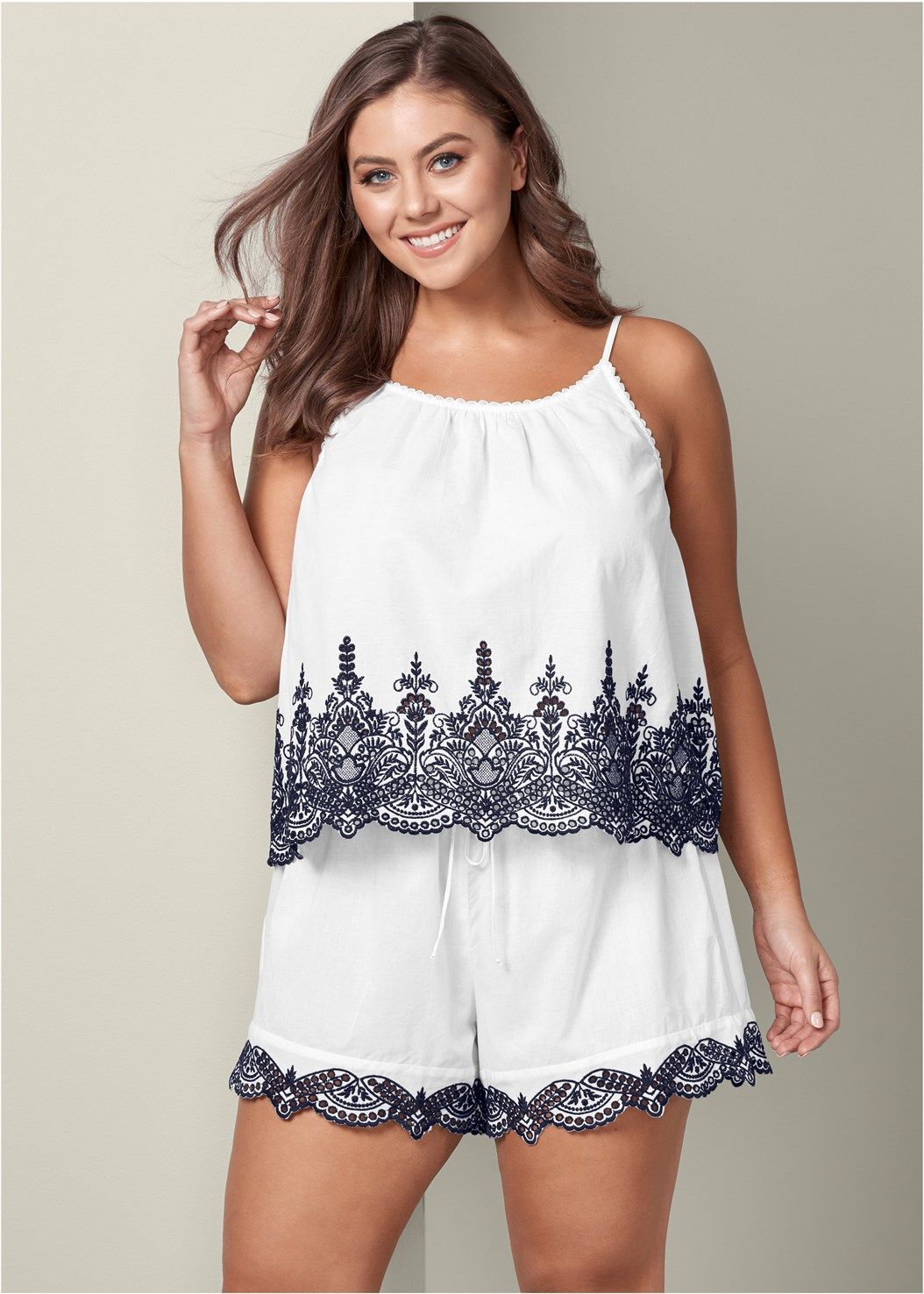 Comfy and cool, I'm going to need both colors, please!
The Eyelet Sleep Set is available in navy and red through size 3X at Venus.com.
Striped Straw Tote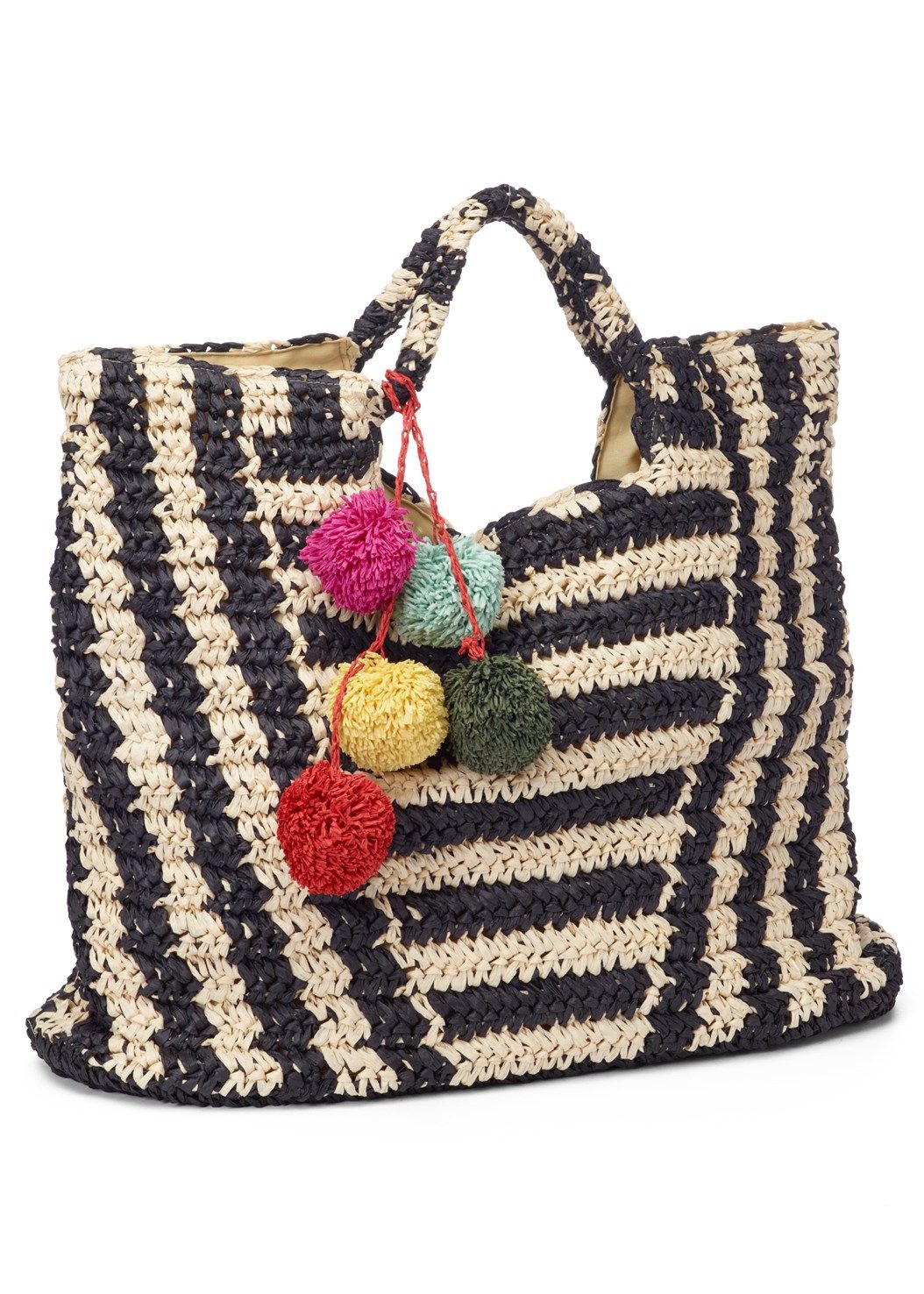 Beach season is coming!
The Striped Straw Tote is available at Venus.com.
Tassel Earrings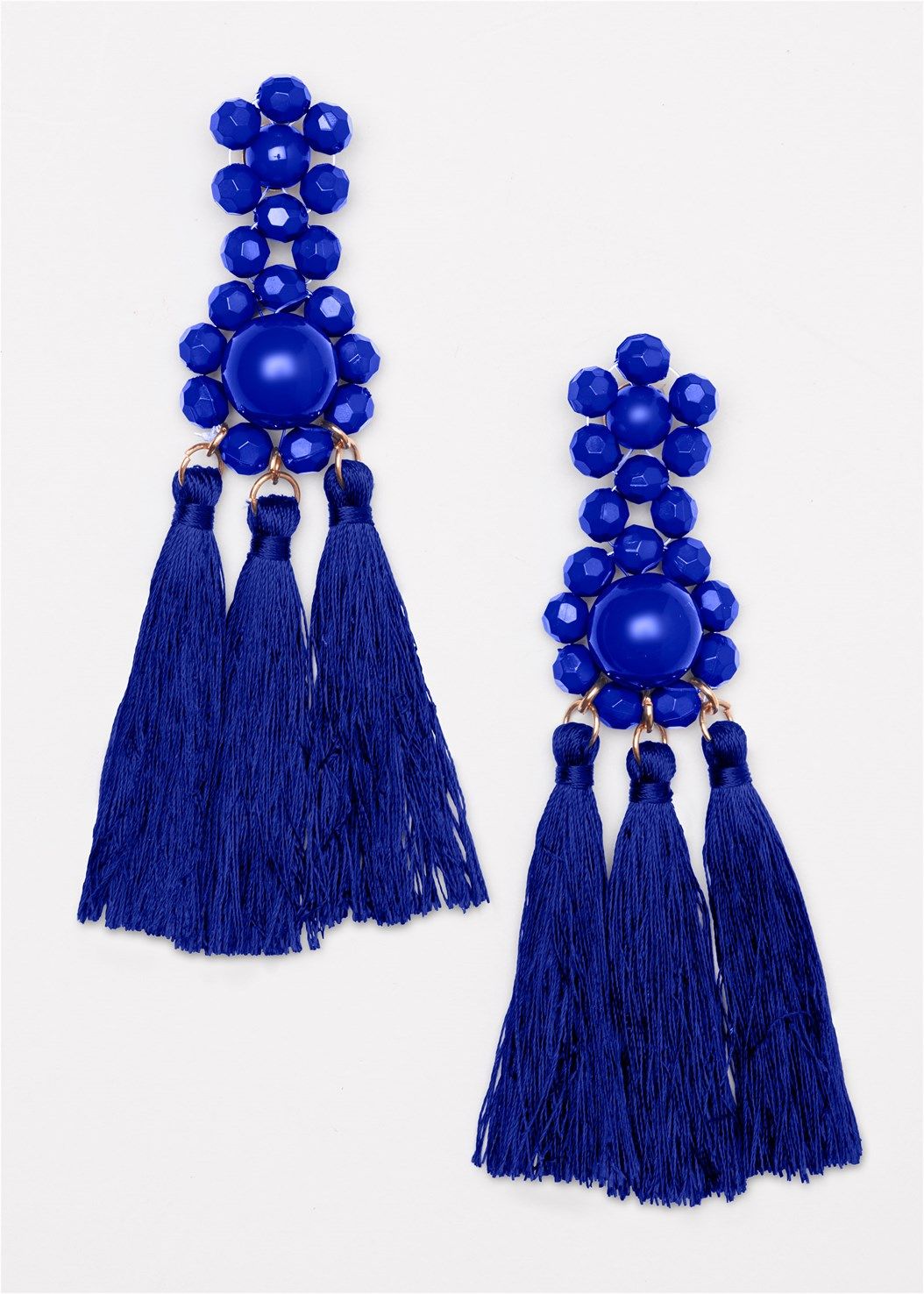 These beauties come in 3 colors!
The Tassel Earrings are available at Venus.com.
We're here for the cute options that Venus has for the plus size ladies of Spring! I appreciate that each item that is available in the plus range can be viewed on a "plus" model but it would be nice to see a little more body and ethnic diversity in their marketing.
Has Venus been on your radar? What do you think of these options? Will you be shopping with Venus in the near future? Tell what you think in the comments!