Recently, we fangirled over the bold color of Arched Eyebrow x Navabi capsule collection, but it looks like Navabi ain't done with us yet! We already told you about Bethany Rutter from Arched Eyebrow… want to know about the latest cool collab? Back for another of three, Navabi teamed up with plus size blogger, Isabell Decker from Dressing Outside the Box, to create her exclusive capsule collection!
For the capsule collections, each blogger touched on their respective style and inspiration, giving us all the scoop on how they'd define their line. For the ever so stylish Isabell Decker, her perspective is very clear! confidence and Power. Or, at least this is what we get!
"The look of the collection is designed to give the wearer a sense of self-assurance and powerful charisma. When we feel beautiful and powerful this will radiate, and that's what my collection is all about," ~Isabell Decker
Would you like to see what we mean? Take a peek at her collection!
Dressing Outside the Box x Navabi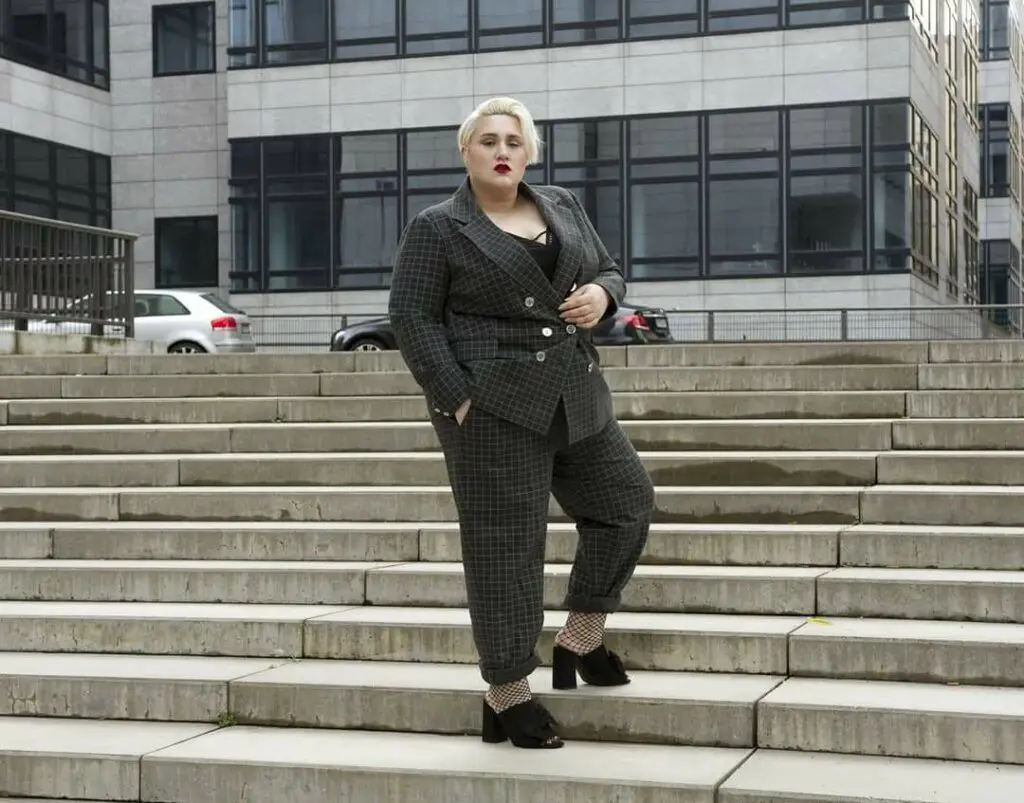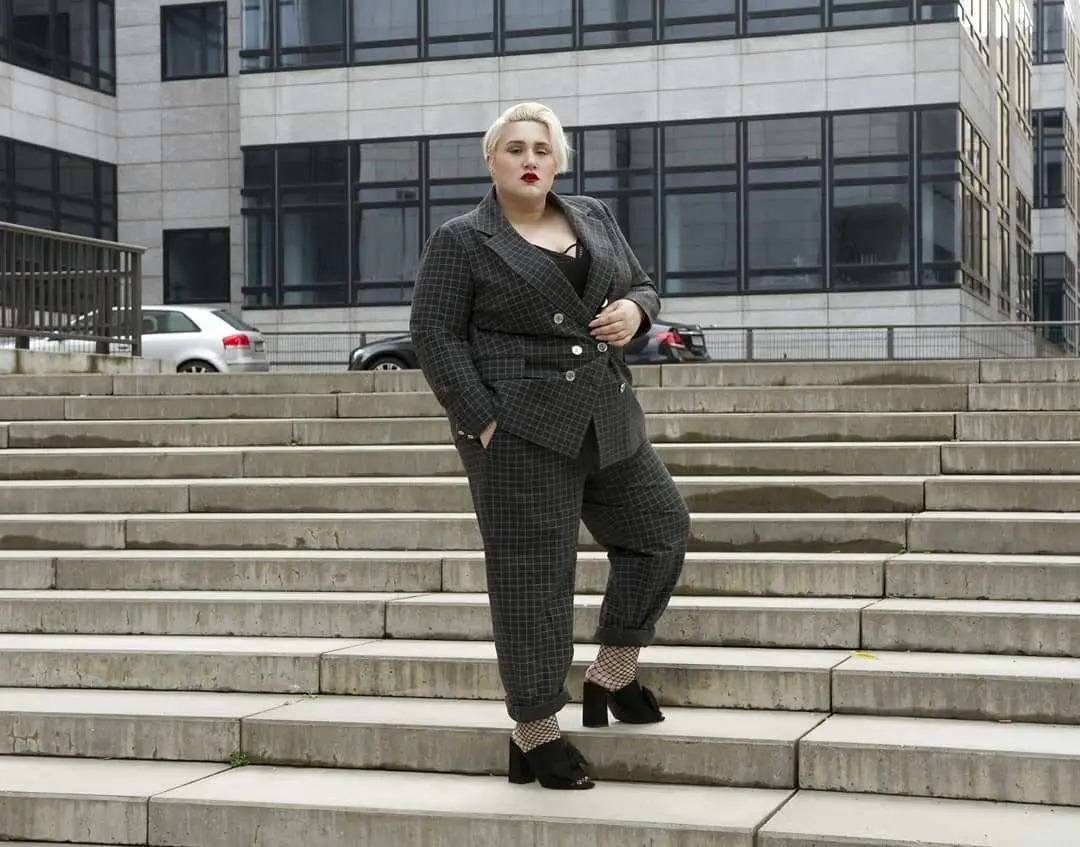 On her inspiration for the collection:
So my inspiration for this collection was to conceive garments that reflect all that is missing in the plus-size fashion industry.

I want lovely details, on-trend cuts, pieces that add fun to the fashion – everything that is offered to regular sizes but often denied to plus-size women.

I wanted a collection that could be combined together, as well as integrated into your current wardrobe. Pieces that are on-trend, yet timeless, which are comfortable, without having to lack in modernity.

My collection is designed to delight fashion-lovers and to carefully approach women who haven't dared to be fashionable for a long time.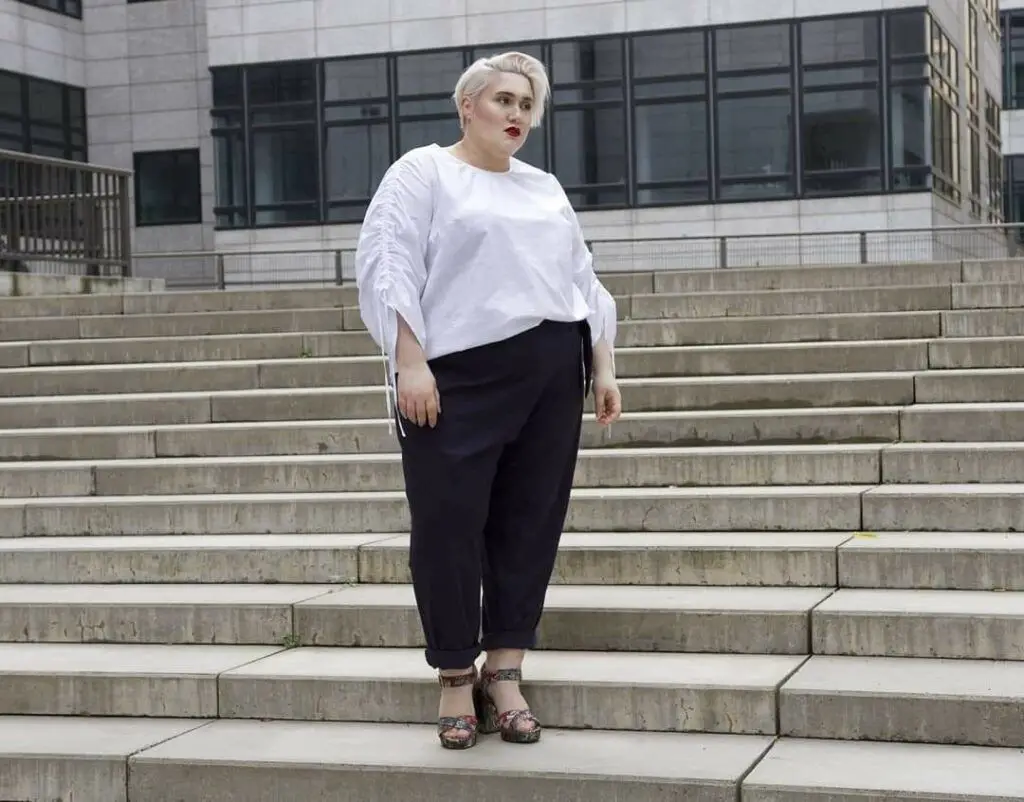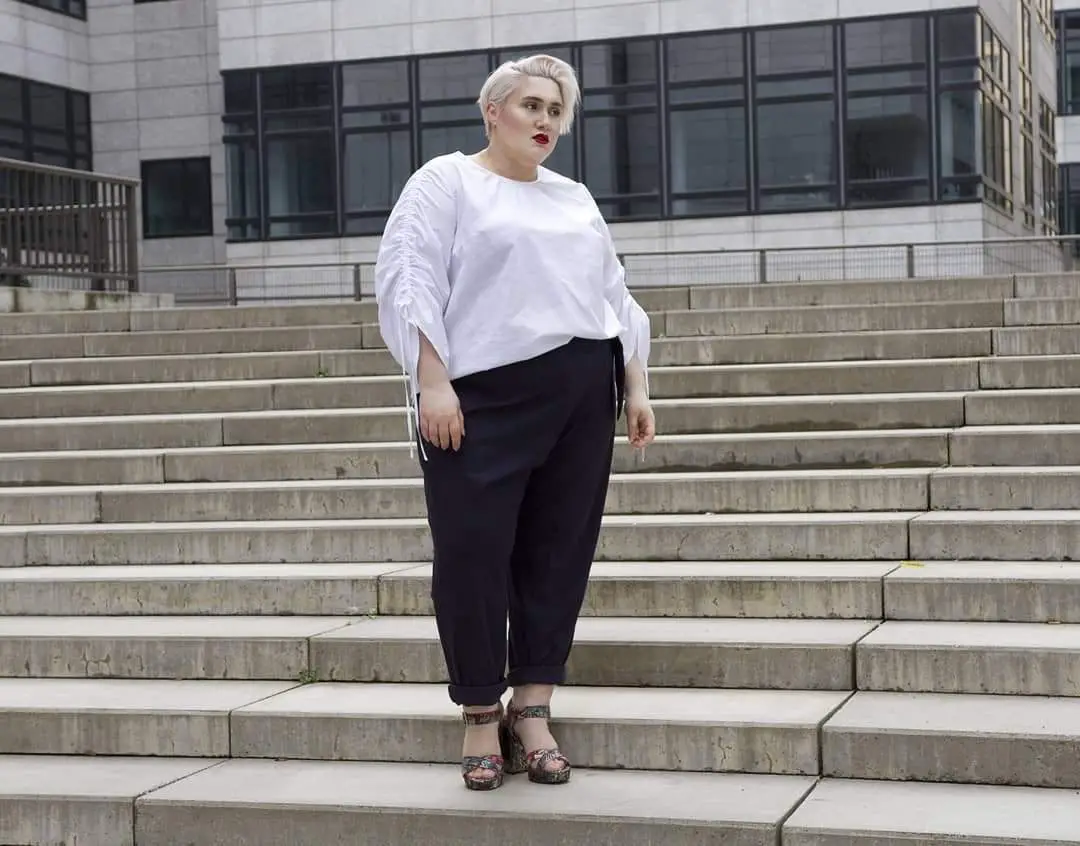 On the designs she chose:
My collection includes all the elements that I like so much about fashion. It is minimalist, clean and elegant, but at the same time also playful and rich in detail.

It's basically everything I search for in vain when I'm shopping, with a few exceptions. All the individual pieces can be combined in many ways because they are timelessly modern.

They can also be combined wonderfully together and integrated into your existing wardrobe. ~Isabell Decker
On the opportunity to fashion her own collection:
I would never have dared to dream of designing my own collection. That I was able to design my collection with navabi is definitely a dream come true. I was already aware that navabi is the only label that recognises and addresses the desire for on-trend, high-quality clothing for plus-size women.

The fact that our collaboration in this collection was so simple, inspiring and full of understanding was the so-called cherry on top of my dream come true. The navabi team is not only incredibly committed to the customer, but also to the product, so it was a huge pleasure for me to develop this collection together with them.

It is definitely a collection from great women for great women.~ Isabell Decker
That suit? That plaid blazer? Yes, ma'am!
Excited? Are you ready to shop Isabell's Collection?
Isabell's capsule collection is now available at Navabi.us!
Need a refresher on the other capsule collaborations? There is so much to choose from! If I could pick a favorite piece from each collection, I'd choose the Boyfriend blazer from Arched Eyebrow, Floral print wrap skirt from Aglaë Dreyer and the Checked trousers from Dressing Outside the Box!
If you want to shop each collab, they each have their own page: Dressing Outside the Box | Aglaë Dreyer | Arched Eyebrow! Do you have a favorite of the three capsule collections?! I think mine is Arched Eyebrow because… colors. Also, each collection is fashioned in sizes ranging from 10-24. And yes, they do ship internationally!
So ladies, tell us your thoughts on the latest capsule collection from Dressing Outside the Box and which pieces you could see yourself rocking!
See you in the comments!