Did you hear? On the heels of her holiday launch and collaboration, Rebel Wilson has released her latest collection with Torrid! Yes! You have to love all of the plus size collaborations and collections coming out this year! These give us options, choices, and styles that allow our personal style to evolve, develop, and to be represented! And for the spring collection, the Rebel Wilson for Torrid collection softens things up!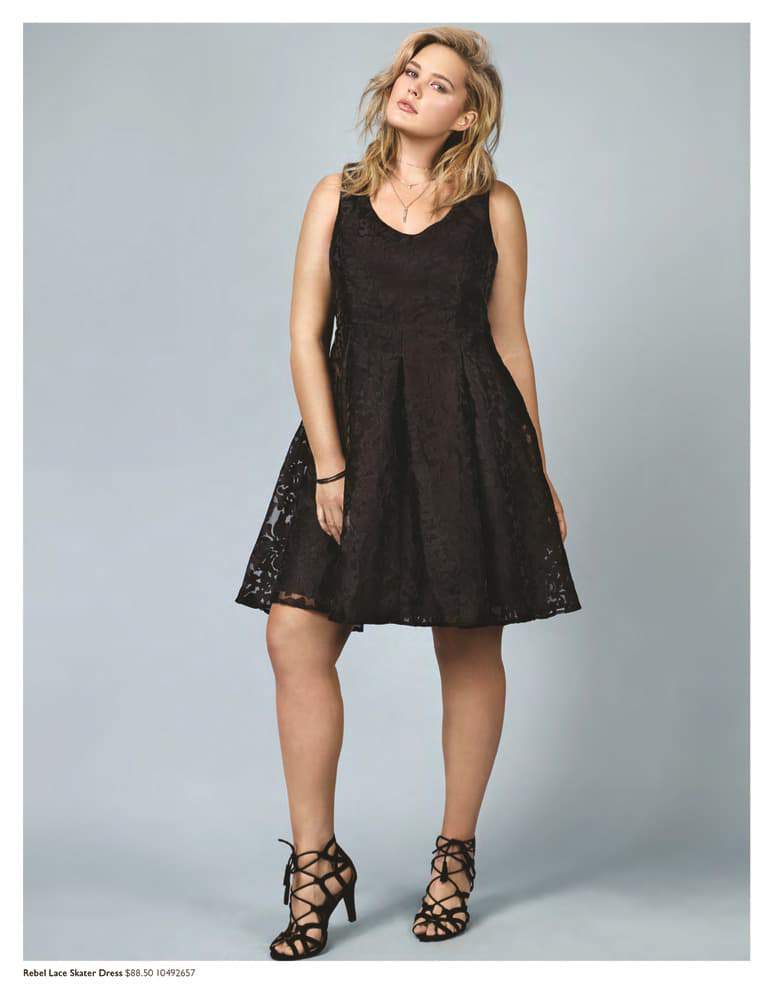 Rebel's spring collection gives us playful prints, flirty silhouettes and lots and lots of lace. Drawing from more of her personal style, the Rebel for Torrid collection channels her style, "casual with attitude and an 'it girl' twist." Heart prints, sweet lace, and tongue in cheek graphics that speak to her sense of humor are mixed in throughout this collection.
"The reaction I've received from the first collection has been so overwhelmingly positive. I'm loving seeing the pictures of girls and women in my clothes on social media, feeling confident and loving themselves. Just like I have different personalities in the roles I play, I mixed things up in the second collection to show a different side of my fashion tastes and I'm so thrilled with the results!"
Are you curious to see? Well, we have the lookbook for you! Of course we do!
Shop Rebel Wilson's Newest Collection for Torrid- TODAY!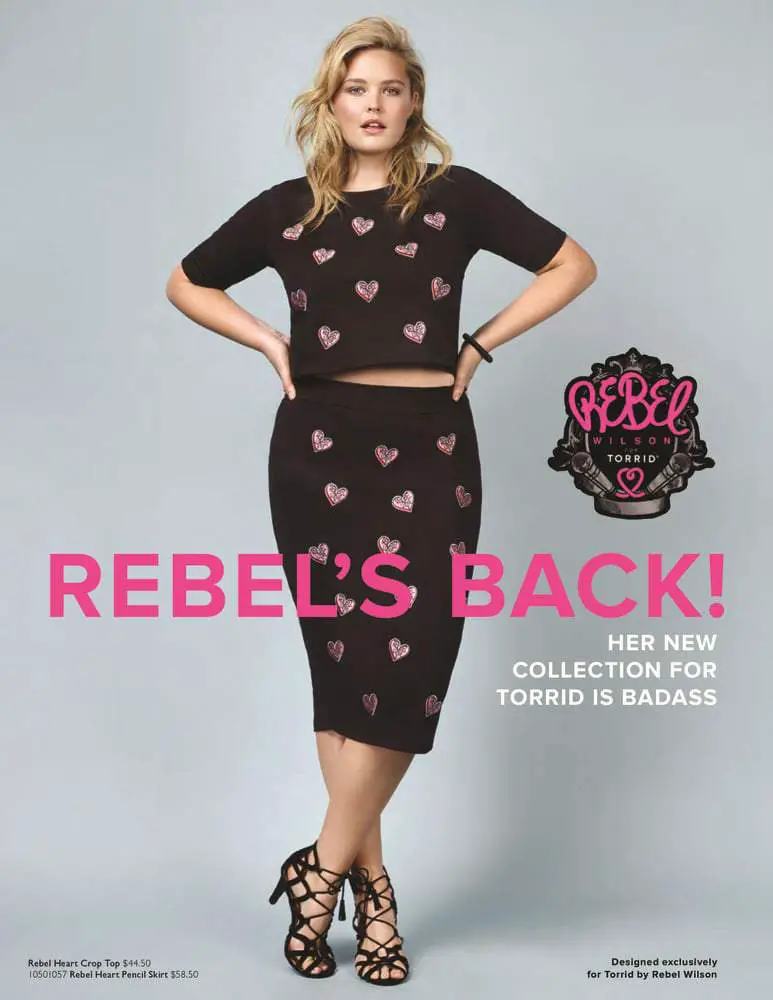 Loving this look and the collection? Shop it NOW at Torrid.com!
Loving this look and the collection? Shop it NOW at Torrid.com!
Did you see a few pieces you like? I am curious about this heart print two-piece set… there is something a bit playful about it! But I could also see myself in this lace dress number!
And guess what? You do not have to wait to shop the collection. You can shop it NOW! The Rebel Wilson for Torrid spring collection just launched! Yesterday was the first day of this launch! So if you see something you like, you can shop it NOW!
"We love Rebel's fresh design direction for her second Torrid collection. It's softer, more feminine. Her girly side is definitely showing. She nailed it!" Lisa Harper, Torrid CEO
The 24-piece collection includes tops, jackets, dresses, skirts and jeans, as well accessories, ranging in price from $22.50-$98.50!
Head on over to Torrid.com to shop the Rebel Wilson for Torrid collection!
What do we think? Are you a fan? Are you in love?