OMG, can you believe that it has almost been a week since we did our very first TCFStyle Expo? I know right? Who would have thought an idea hatched over dinner at the Yardhouse would turn into a packed house of plus size fashion lovers and shoppers! Today, I wanted to share with you our recap, video, and thank those who made this happen! Are you ready?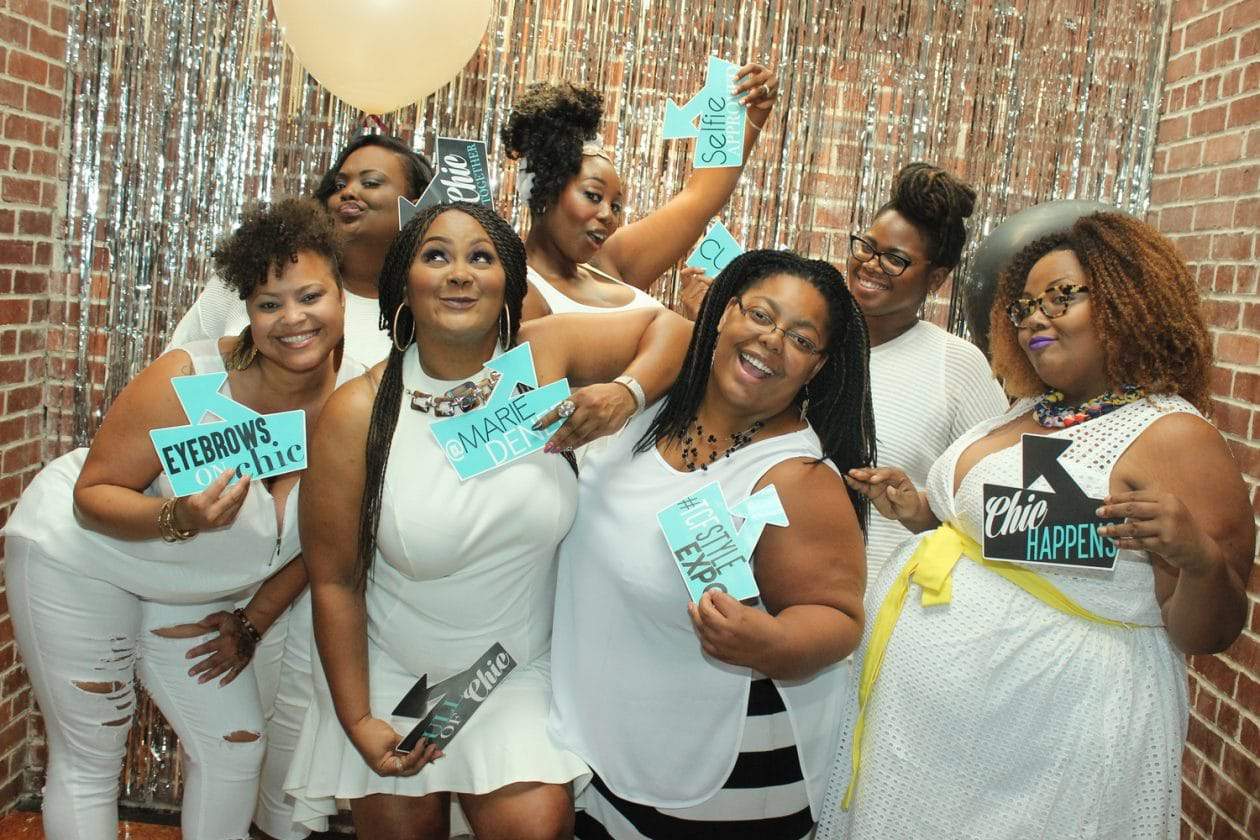 For starters, there was a dope team that helped me get this off the ground! Thanks to my cousin Kristin, Brandi, Nikki, Maui, Porsha, Pepper, and Rhonda we set things off at Ambient Plus Studios in Atlanta!

Hosted by Chenese Lewis, she kept the event on point! A special thank you to the models who were both live models and who walked for our presenting sponsor, Ashley Stewart! I have to say that Ashley Stewart has been such an amazing partner with helping this event get some steam! Coming in as our Presenting Sponsor allowed for us to really have a jamming event, chock full of activations, food, shopping, and fun!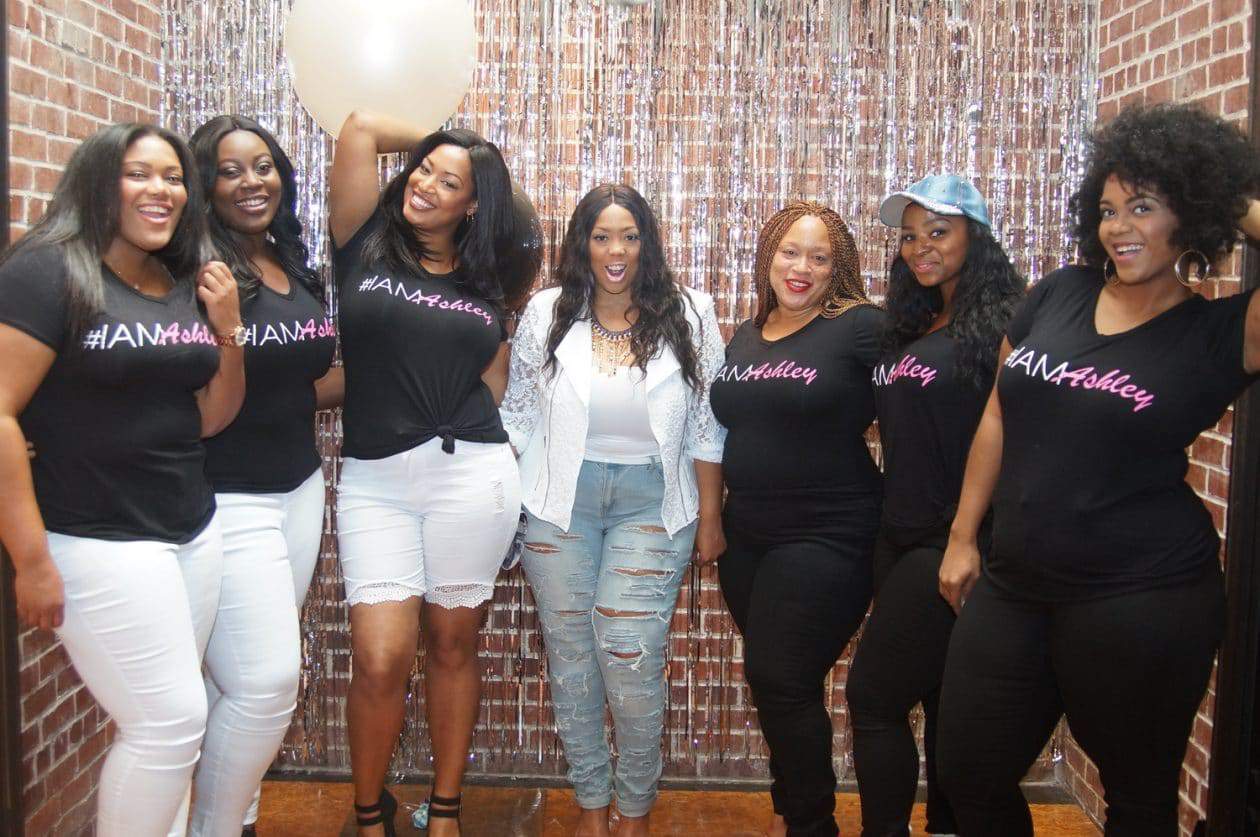 For the event, I rocked out with two looks from Ashley Stewart that have not gone live on the site yet! Woot!
Bu they were not the only sponsors who made this work! Take a peek at our video by the hella dope Leon Milette who turned this video around hecka fast!
The 2015 TCFStyle Expo Recap and Video!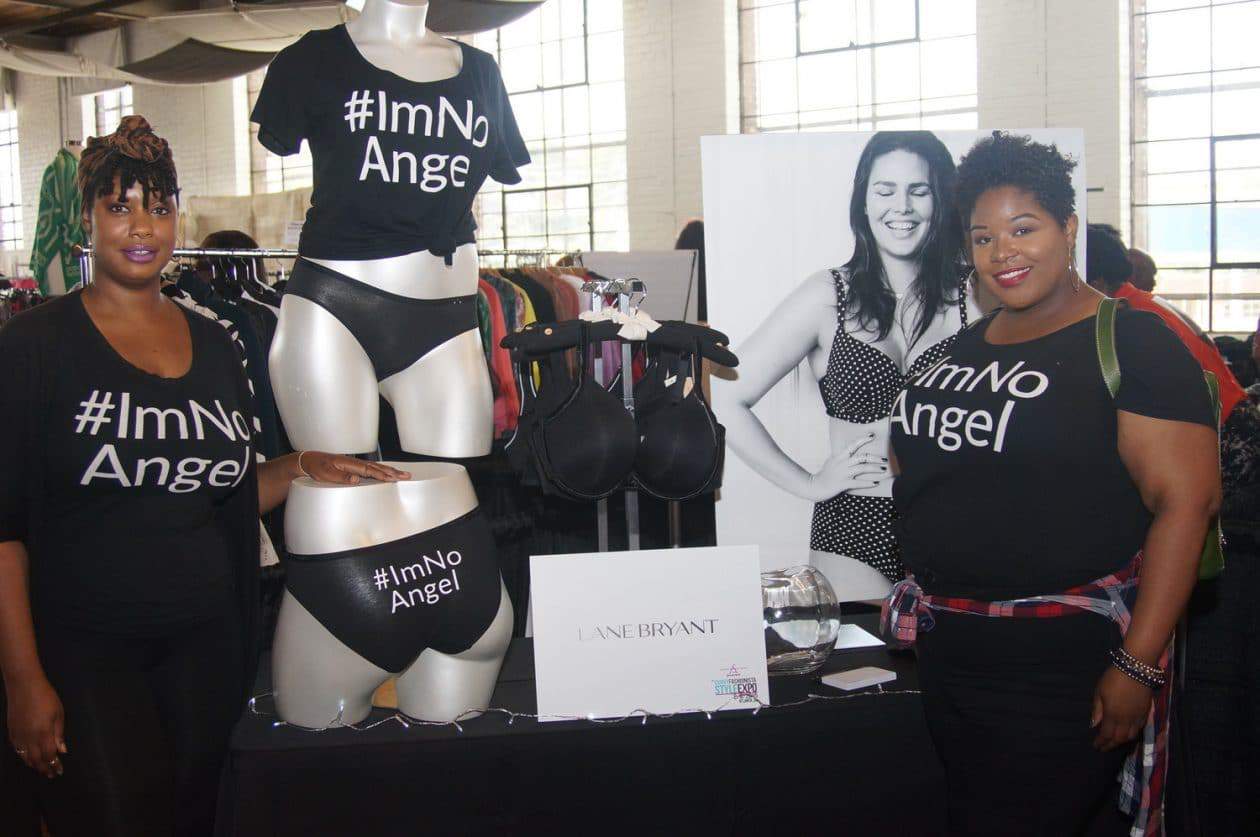 Lane Bryant came in as a top Gold Sponsor, showing out at their booth with raffles, hooking up the attendees with a few goodies, and rocking their I'm No Angel Tees!
In addition to them, we had Monif C, Jibri, RebDolls, Eleven 60, Curv Bella, Sydney's Closet, DeVoe Signature Events whose support helped make this possible!
Let's not forget the fabulous ladies from TLC's Curvy Brides, Yukia and Yunesia from Curvaceous Couture Bridal Boutique who did a plus size bridal sample sale! We had a few early birds who were lined up for this with family and friends to help them here!
We had passed food thanks to Food Network's Star, Chef Tregaye! After catering our blogger brunch, we hooked up the guests with all kinds of goodies to snack on throughout the day!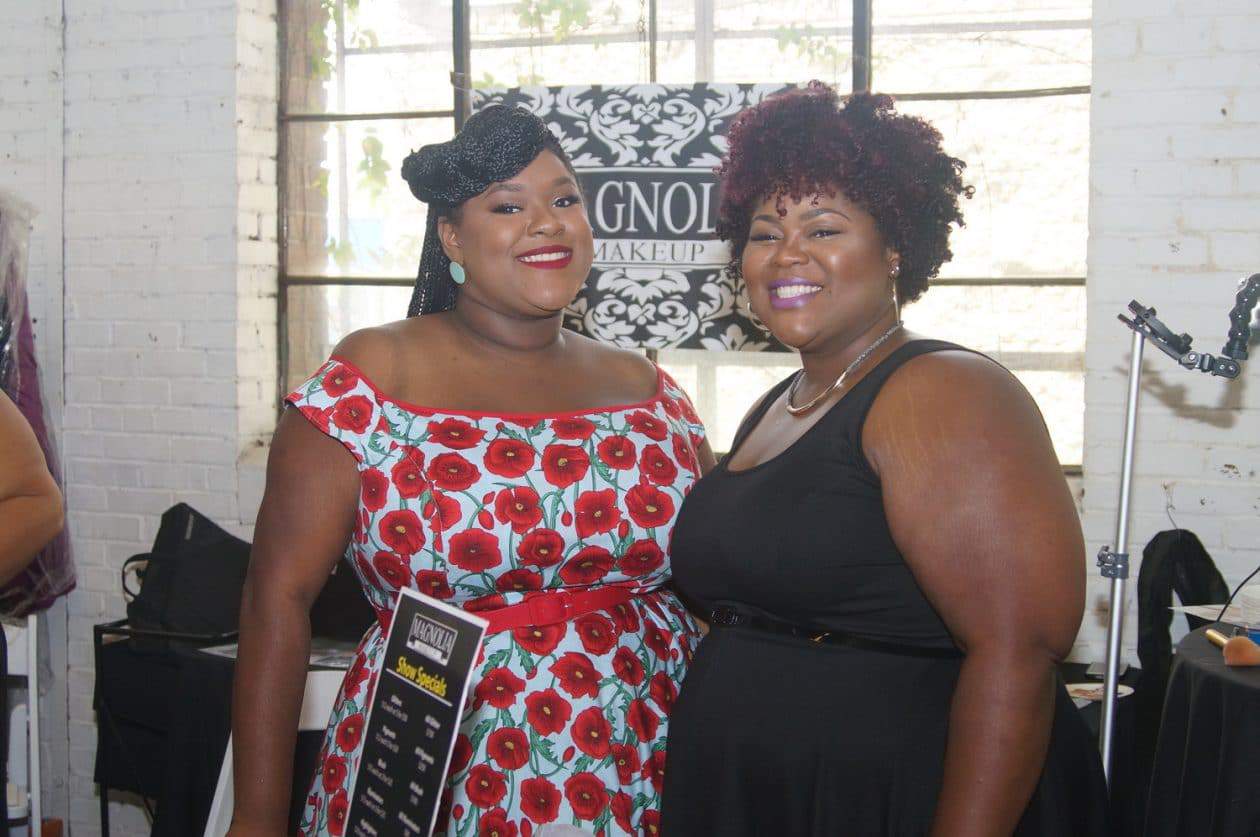 But on top of all of this, we had Magnolia Beauty from Louisiana, who hooked up the guests with makeup applications; Atlanta locals, Ultraviolet Nail Lounge and Honey Bee Skin Bar who gave polish changes and facials to the guests! It was all about the TCF Beauty Lounge!
Not to be missed was the fab sounds by DJ Fadelf who kept us grooving throughout the day! Thanks to the talents of Khalil from Red Carpet Express, we had a dope photo booth and step and repeat!
Check out the photo booth pics here: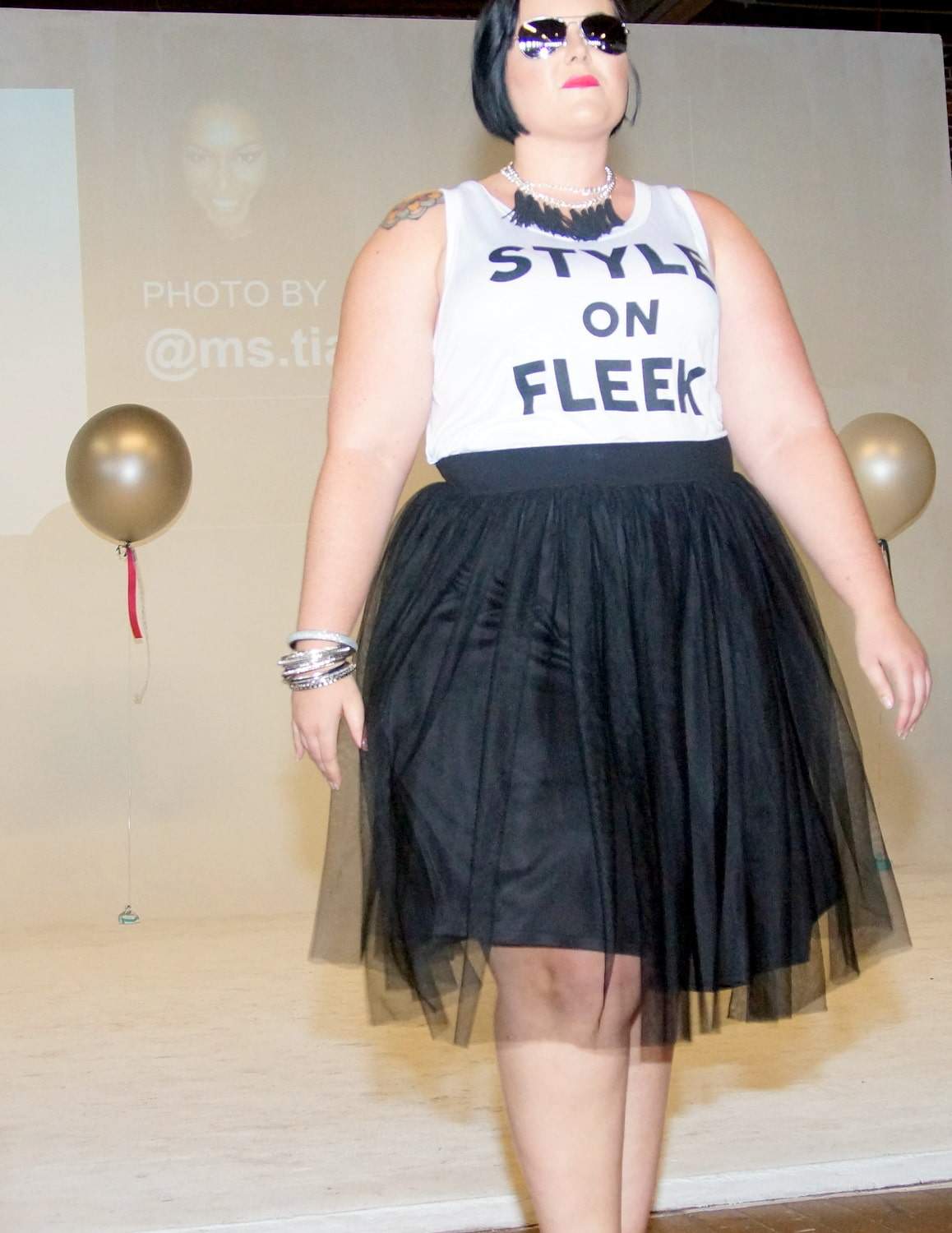 And for our vendors? Let me tell you! We had a great assortment and range of brands that catered to us! From beauty, to shoes, to accessories and clothing, there was something for everyone! Make sure you check out their websites to learn more!
Ashley Stewart | Belle Butters | BJuled Couture | Cool Gal Blue| Courtney Noelle | Curv Bella Boutique | Curvaceous Couture| Eleven60 by Kierra Sheard | Fab to Fashion | Full Circle Plus | HoneyBee Skin Bar | Jibri | Just Curves | Lane Bryant | Live Lavish |Magnolia Makeup | N.Y.O Boutique| Pins and Pencils| Chenese Lewis Talk Radio | Ready to Stare| RebDolls | Smash Shoes | Sydney's closet | The Shoe-B | UV Nail Lounge
The TCFStyle Expo Vendors
For the panelists, I give a special thank you and deep bow in appreciation! Thank you to:
ParkerStyle, Chante Burkett of Everything Curvy and Chic, Kierra Sheard from Eleven60, Jessica Kane of Cool Gal Blue and LifeandStyleofJessica.com, Sarah Rae Vargas of RavingsbyRae.com, Georgette Niles of GrownandCurvyWoman.com, Deb Antney, Keke Simpson, and Sabrina Servance!
But on top of all this, the premium ticket holders were treated with awesome gift bags! They included items from:
AHAVA | Ashley Stewart | Bekura Beauty | BJuled Swimwear | Cult Cosmetics | CVS Beauty | Dr. Miracles| Full Circle Plus | Lane Bryant | Live Lavish Access | MINX Nails | Monif C | Pink Zebra | RebDolls | Slink Magazine | The Shoe B
I am so hyped about this event and the outcome! With over 300 guests, it was a packed house and awesome day!
And guess what? We already have the dates for 2016!
Stay informed for the latest news, so that you do not miss out! Sign up for the TCFStyleExpo Newsletter to be informed of when registration for all things plus size fashion for the TCFStyle Expo begins!
See more pictures of the event over on Facebook or at TCFStyleExpo.com!