Historically in the fashion industry, the women who were considered plus size models were between sizes 8 to 12. Often times, these women were pinned into clothes or padded to fit the plus size clothes they were modeling.
Over the years, we've seen trailblazing visibly plus size models such as Velvet D'Amour, Liris Crosse and Tess Holliday. These women proved that plus size models above size 12 not only exist but also sell clothes, too.
And the path on how to become a plus size model may have just gotten a little easier. Maybe…
Last month, the retailer Part & Parcel shook up the fashion industry by creating a plus size only talent agency. While Part & Parcel is not the first plus size focused modeling agency, their approach is certainly different than what we have seen in the past.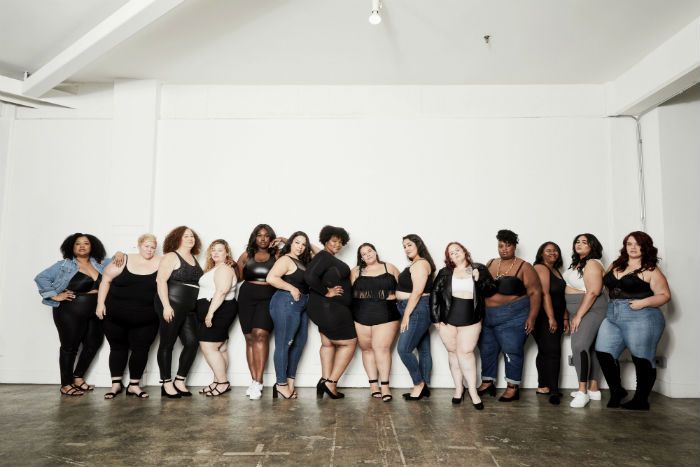 Rather than focusing on sizes 12-16 models with hourglass figures, Part & Parcel Talent signs models sizes 14-36 who represent all ages, shapes, sizes, races and abilities.
I think the industry has truly not had access to models over 22+ before, so the one thing I hope to accomplish with the launch of Part & Parcel Talent is to provide opportunity for a group of women who have long been invisible.

I want to change that for the next generation of women by increasing the visibility of real bodies and championing the notion that plus size fashion really isn't one-size-fits-all."

Part & Parcel CEO and Founder Lauren Haber Jonas
Part & Parcel's approach to their talent agency isn't the only thing that separates them in the market.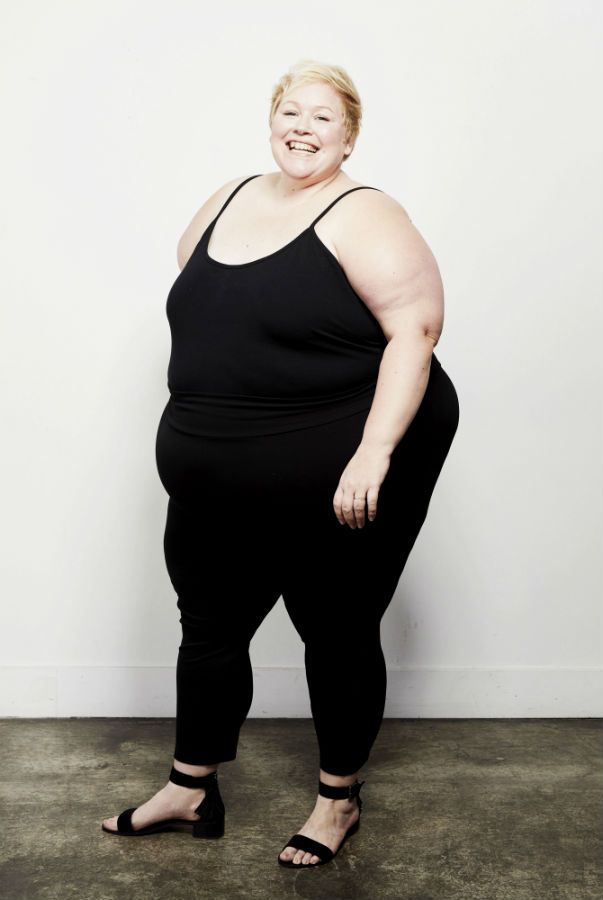 As a retailer, Part & Parcel's business is also a bit non-traditional. They call themselves "the side hustle for plus size women."
With this business model, you sign up to become a Partner. This requires a three or two item buy-in on signature styles. From there, Partners promote their items to their audience and earn 30% of every sale. It's essentially pay-to-play affiliate marketing.
Models are not required to become Partners or purchase Part & Parcel products in order to sign with Part & Parcel Talent. If the model does become a Partner, Part & Parcel Talent lowers their commission on booked jobs from 20% to 10%. The contract is not exclusive so models can book their own work.
At the time of their initial launch on November 7, 2019, they had signed 15 models. At that time, Jonas told Teen Vogue their goal was to sign 100 models by December 2020.
At the time of publication, they've already signed 1000 models from across the U.S.
It's clear that the demand to be a plus size model is there. Now it will be on Part & Parcel Talent to show that the demand to hire a plus size model is also there. Securing work for 1000 models that fashion has traditionally ignored is a big task.
We can see that Part & Parcel Talent is up for the challenge
"We've been in contact with a handful of potential clients, all excited to have access to this new pool of untapped talent and potential.

We want to encourage and showcase all body types and size diversity, so partnering rather than condemning other brands is our priority." Jonas shares with us
At the time of publication, Part & Parcel Talent has not shared the names of any signed or potential clients, but has stated "things are in the pipeline."
Brands who want to hire P&P models can inquire straight from the brand's talent page which also currently allows you to filter by model size. If brands follow through on booking these models, particularly those over size 22, this could be a major game-changer for the plus size industry.
The models also recognize this as an opportunity to make an impact.
"Underrepresented plus size women in my community, and the world at large, need to know that their visibility is not optional, that their voice matters, and their needs – albeit in fashion or otherwise – deserve to be accommodated.

The impact of Part & Parcel has already begun – enticing brands to elevate the conversation and broaden the standards surrounding beauty and body inclusivity." model LaKesha Phillips
Part & Parcel Talent has massive potential as a concept
They've created the space for plus size models above a size 22 to get the visibility they truly deserve.
But, it's up to the industry to put their money where their mouth is. Not only that, but brands must book these models in their campaigns! THIS is where we will see true change in the representation of plus size women in advertising.
If you are a plus size model, looking launch your career, this platform may be one to watch. For brands who shared that there aren't models in various sizes, shapes, or ages available, you have a new agency to refer to.
This is an interesting development and one that we are definitely going to be watching for 2020.
What do you think about this new agency?