I looooooooove fall. It. Has. Been. Said. A million times on this blog and part of what I love about the new season is the drama. Coupled with sumptuous layers, deep jewel tones, playful textures? Yes please. So, when I got the news that actress and model, Hayley Hasselhoff collaborated with contemporary UK plus brand Elvi, I was naturally curious!
Are you a lover of clean lines, minimalist style, and sophistication? Well, then you are in for a treat. Hayley taps into the sleek, polished, a bit edgy and dark styling with her minimalistic eighteen-piece collection in muted hues! This collection is inspired by Hasselhoff's own personal style – sophisticated yet sexy. Okay Hayley!
Launching September 10th, Hayley's collaboration with Elvi is one that I am looking forward to! Why? Well, let me show you!
First Look: Hayley Hasselhoff for Elvi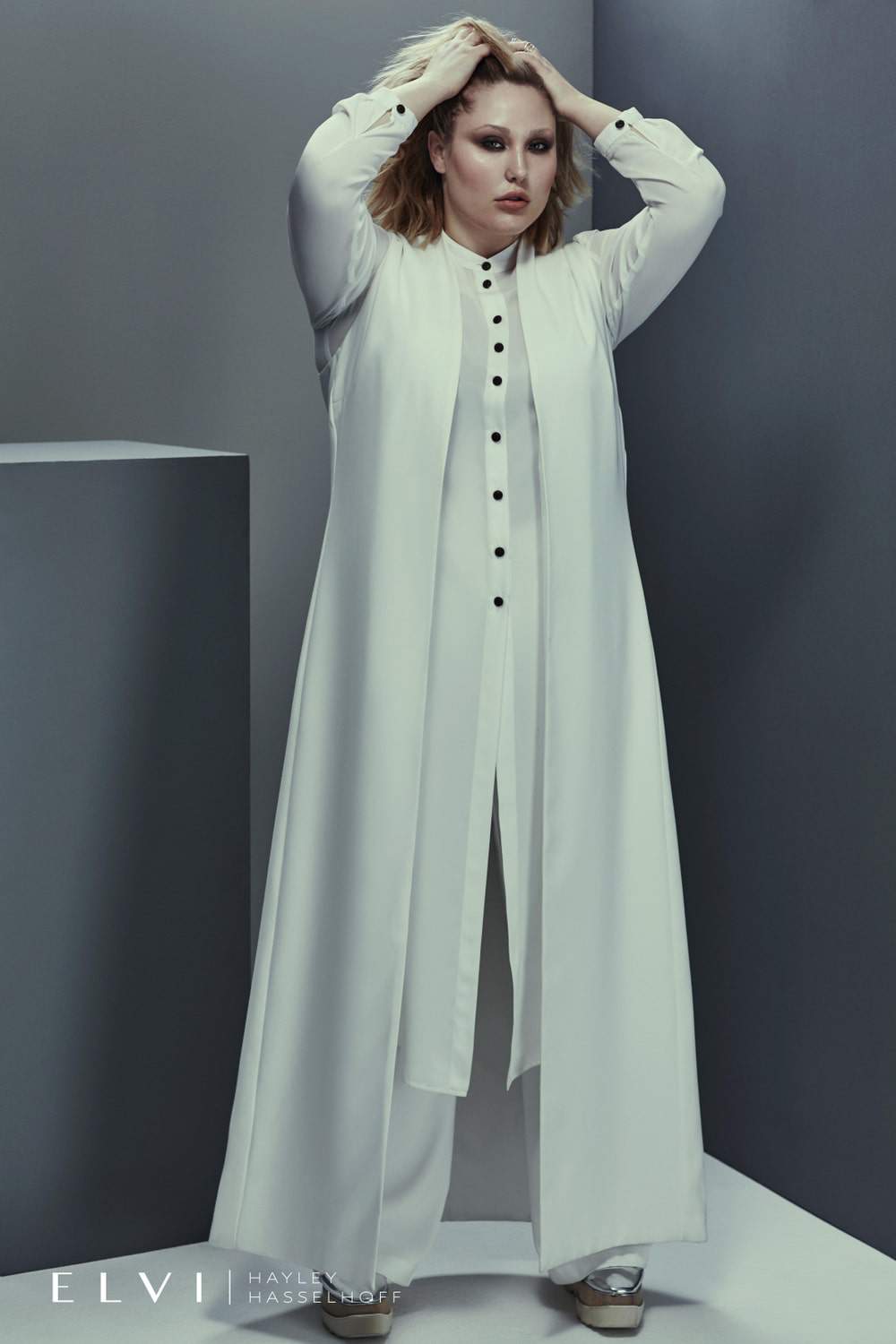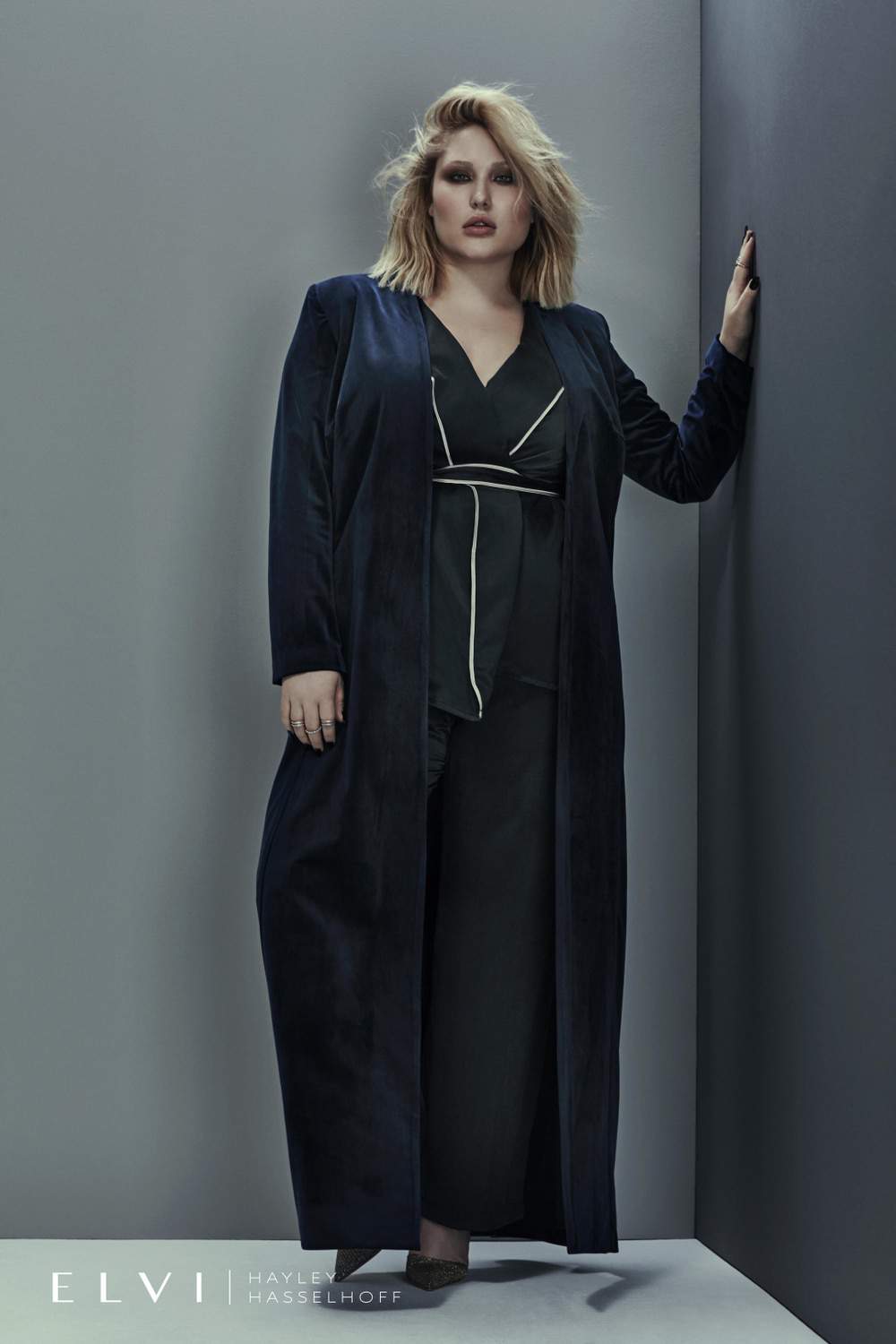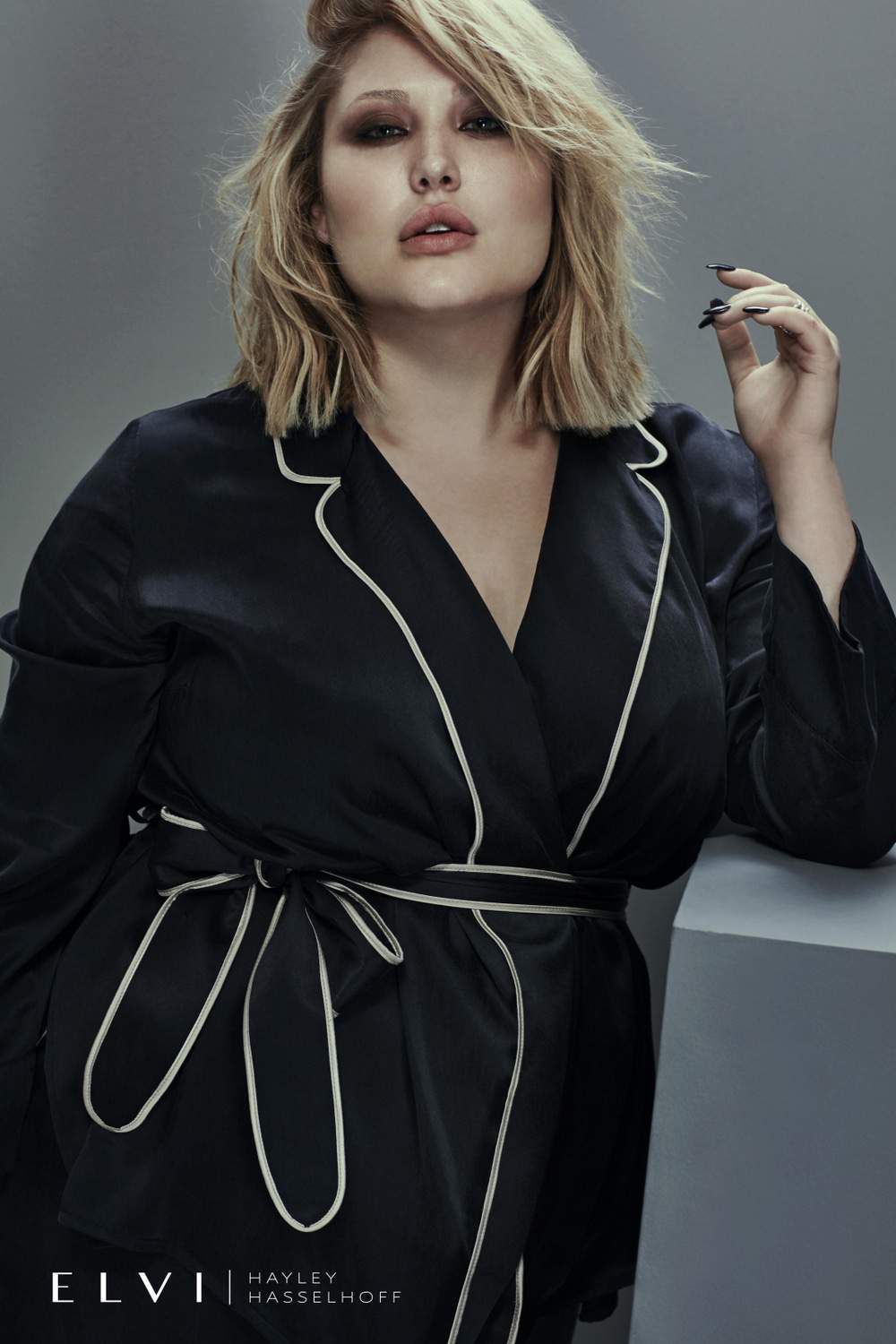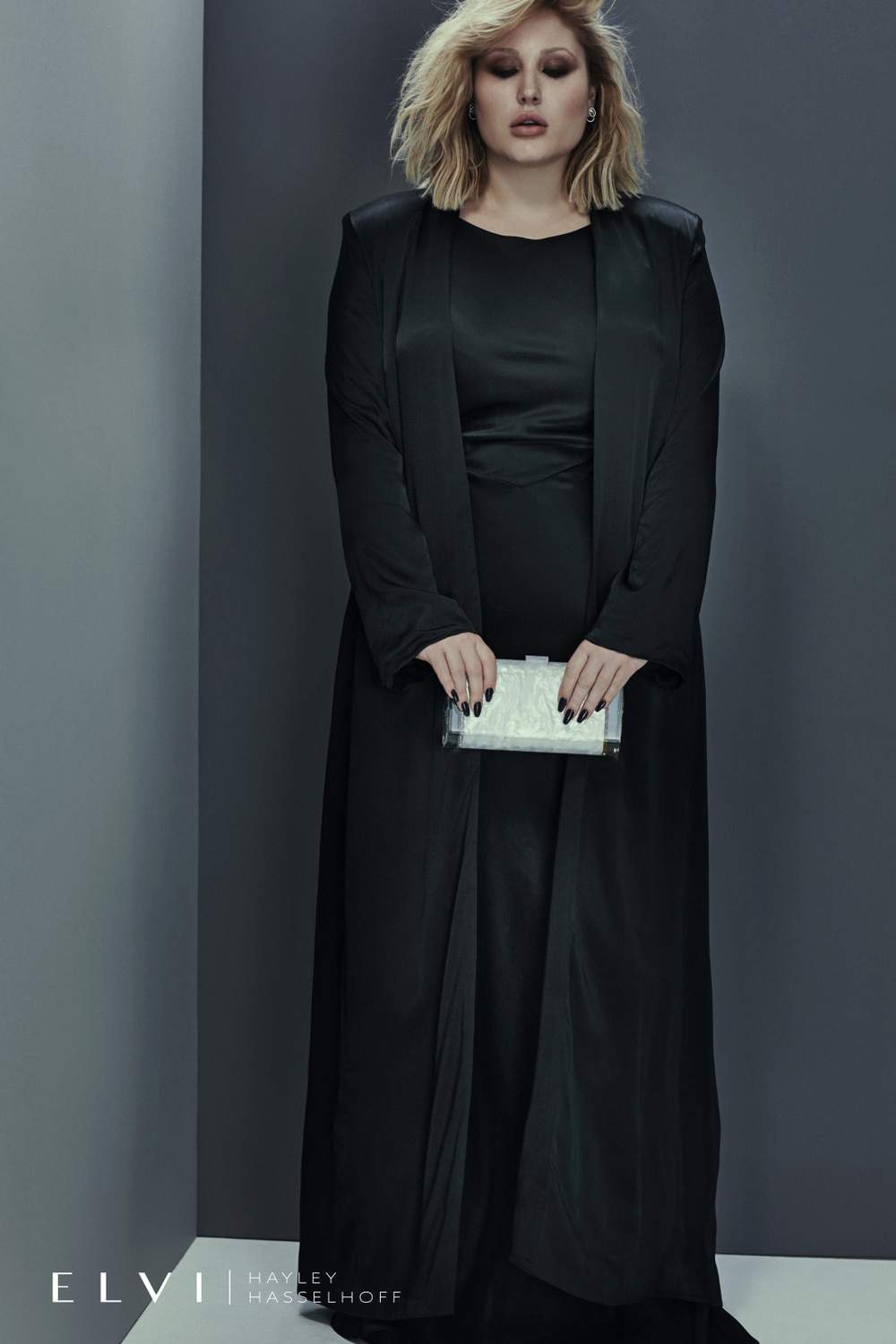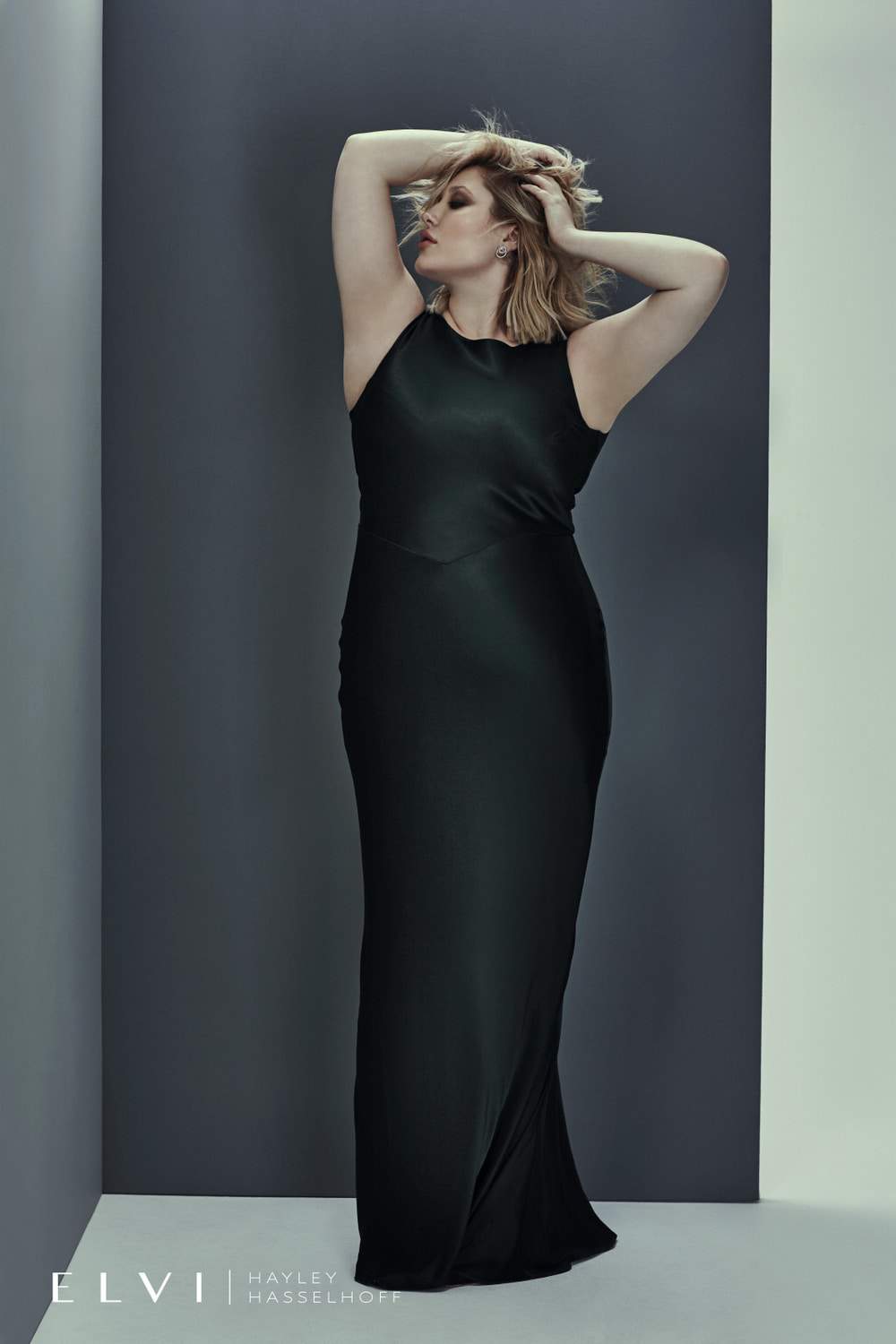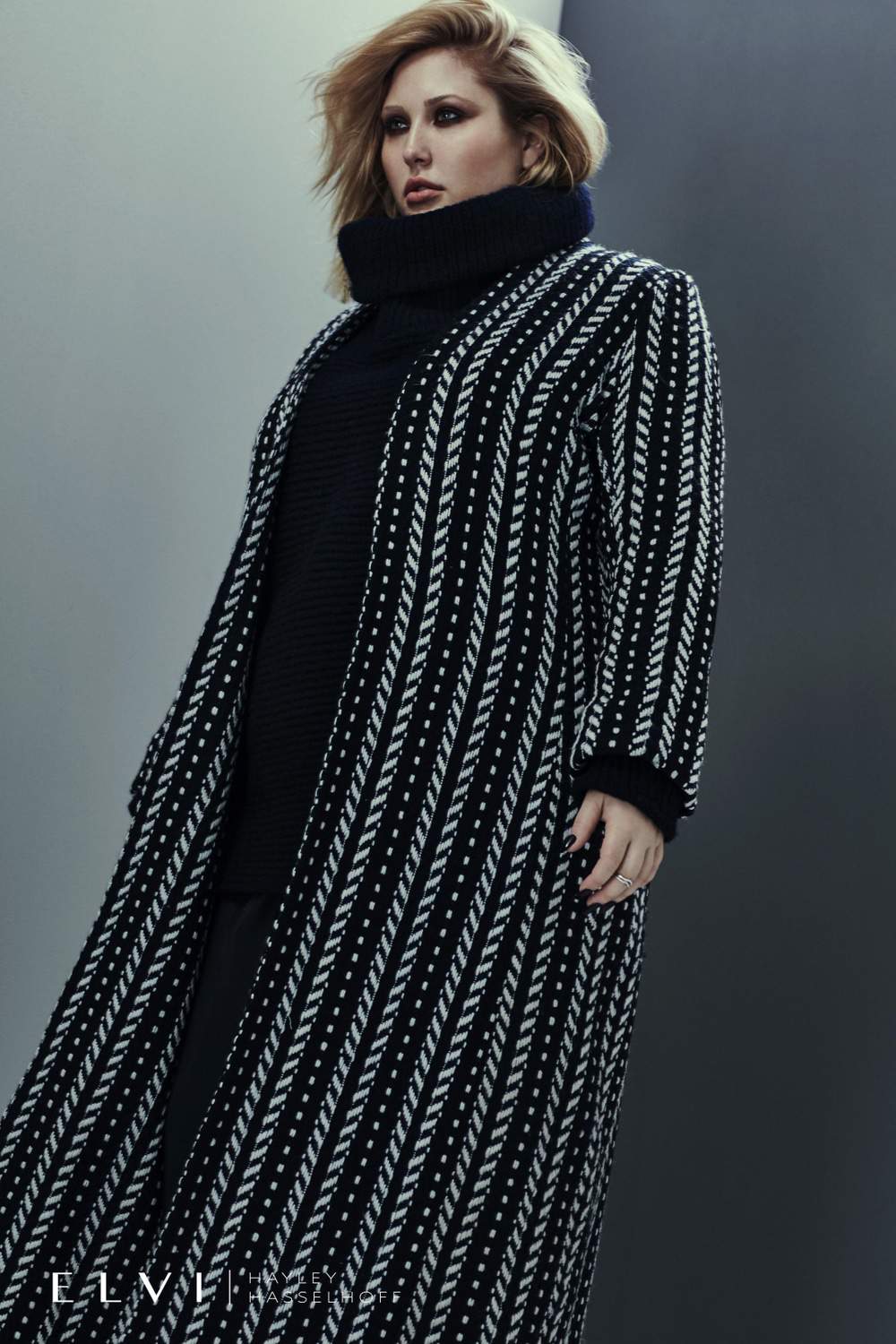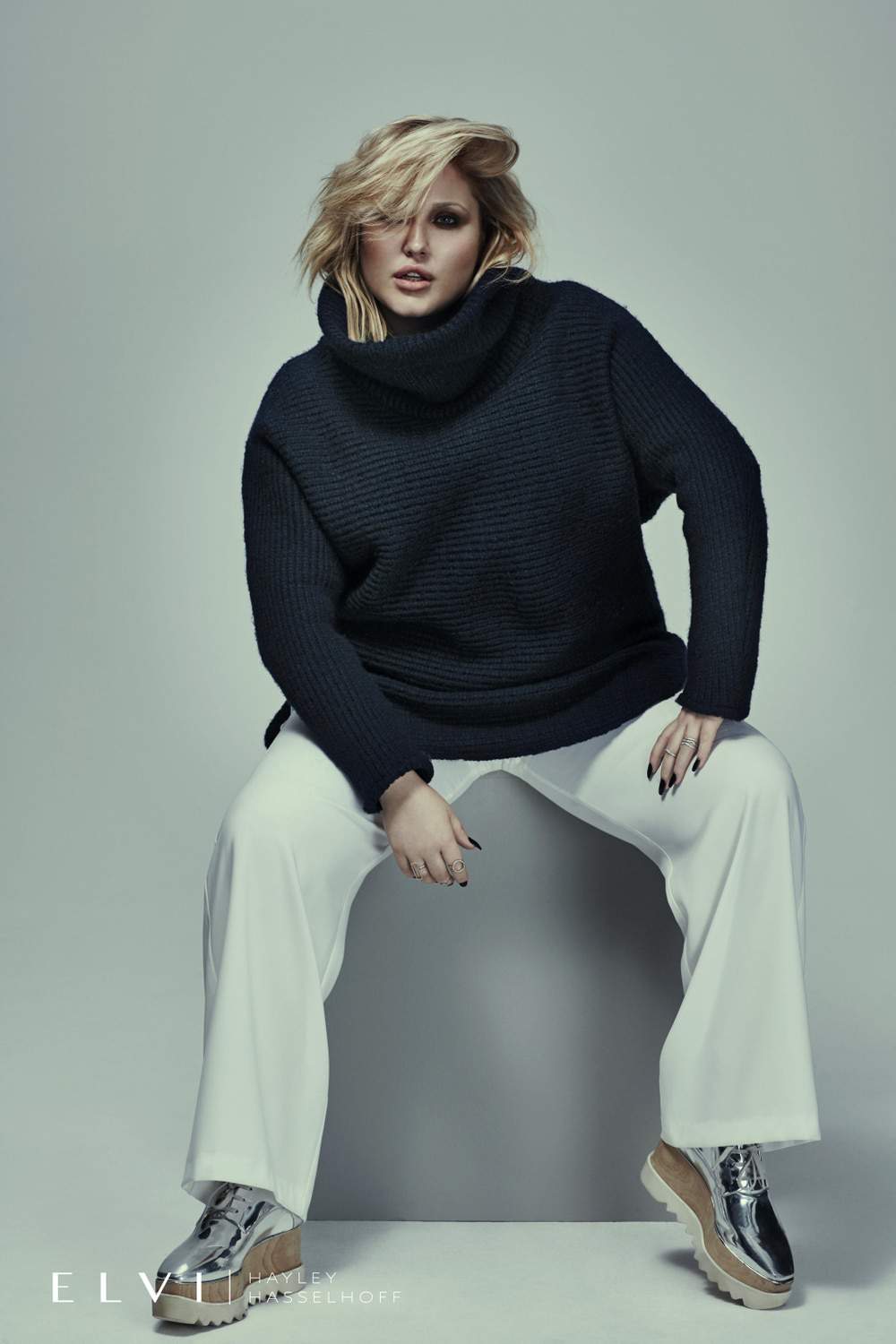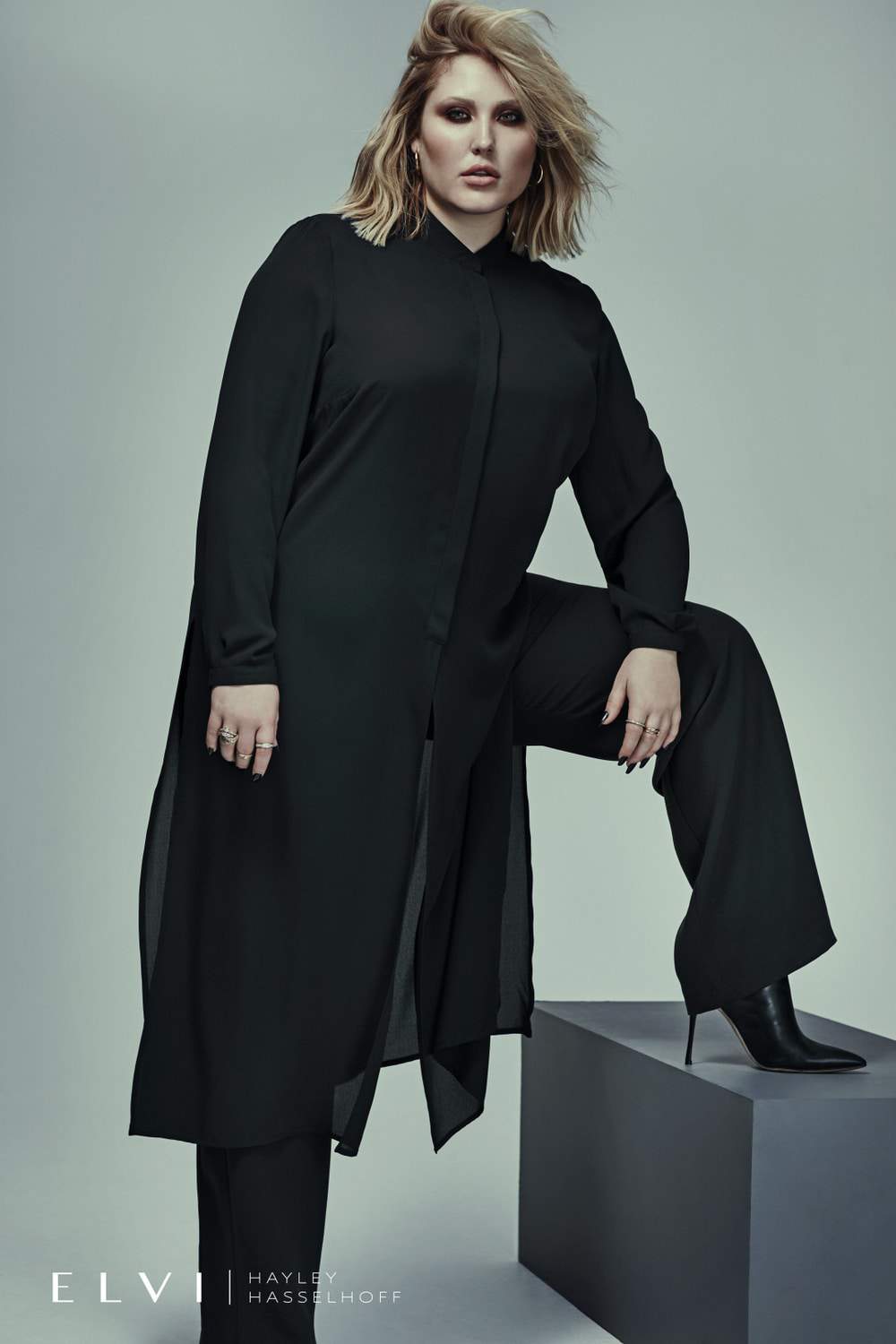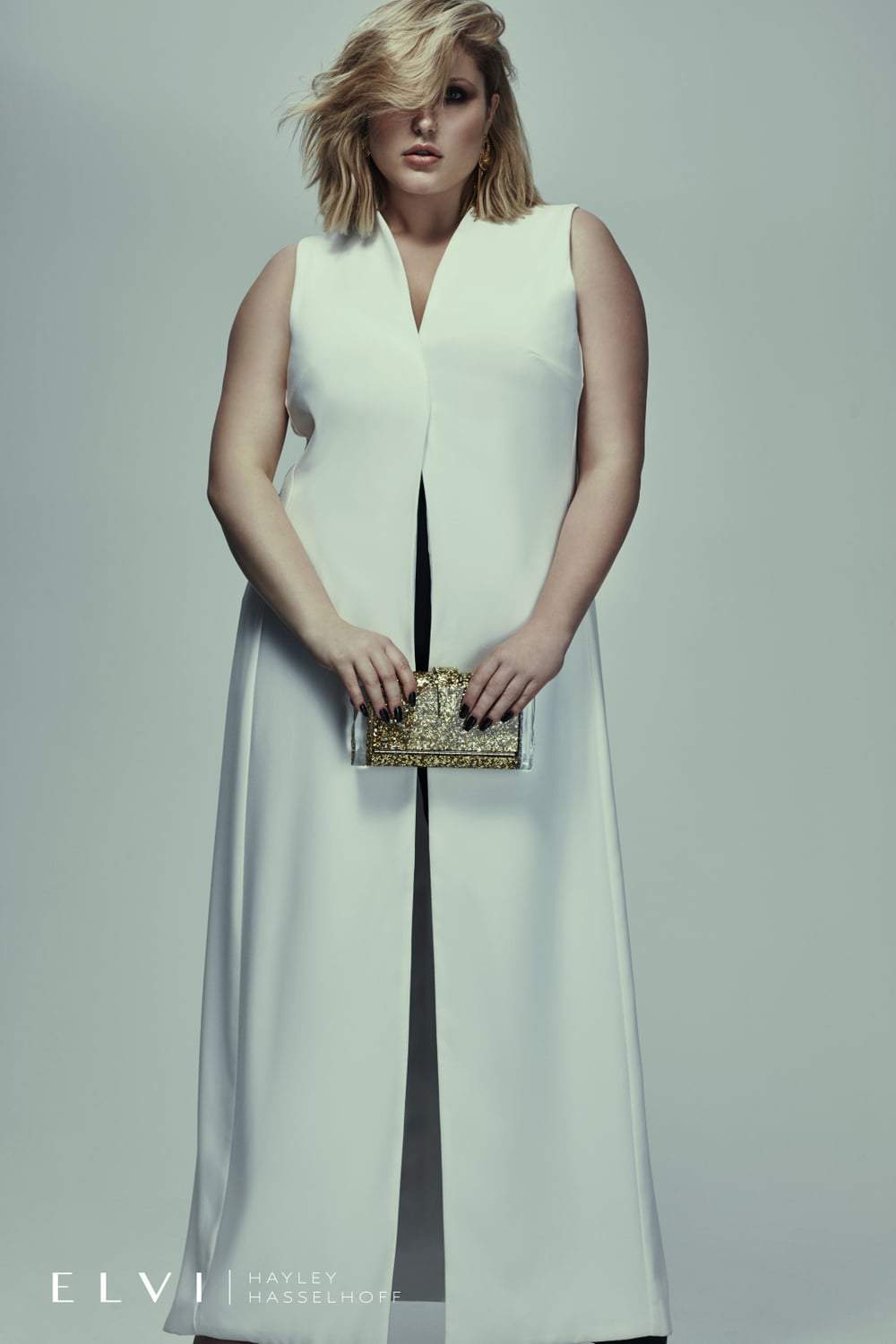 Niiiice, right?!
There is something dark, mysterious, flirty, and fun about this collection and I can see more than a few pieces in my closet! Yes! And have you seen a plus size version of the silk pajama suit? I have not seen too many!
"I wanted to give plus girls the opportunity to buy quality pieces that are tailored to perfection while still achieving a layered look," Hayley Hasselhoff
Gotta love the evolution of options, style, and quality. And if you are not familiar with Elvi, make sure you check out our last post we did on their latest lookbook! There were soooo many good pieces there! And with what Elvi is serving up for this fall? I am surely taking note!
Learn more about the Hayley Hasselhoff for Elvi Collection at elvi.co.uk
The collection launches September 10th and prices start at £65 and are available in sizes 14-26! Andddddd not only can you score these pieces at elvi.co.uk, you can find her collection at navabi.com, nordstrom.com, and houseoffraser.co.uk!
What do you think? Loving it? Can you see yourself in more than a few pieces? Let me know!