Did you see our Facebook live last week? If you did then you've been introduced to Part & Parcel. You got a little peek inside of a new business that is not only selling plus size clothing AND SHOES (gasp) but building a plus to plus community. You saw some great dresses, a versatile blazer and some totally cute wide-width shoes and you heard from Lauren, Founder of Part & Parcel, telling us what they're all about and what to expect from them.
If you didn't catch the live video, then let us give you the scoop! Part & Parcel is more than just a new plus size collection on the scene, it is a whole new business model of plus size women supporting each other through community, clothing and building business together. Let's take a look!
Part & Parcel: Clothing, Community and Empowerment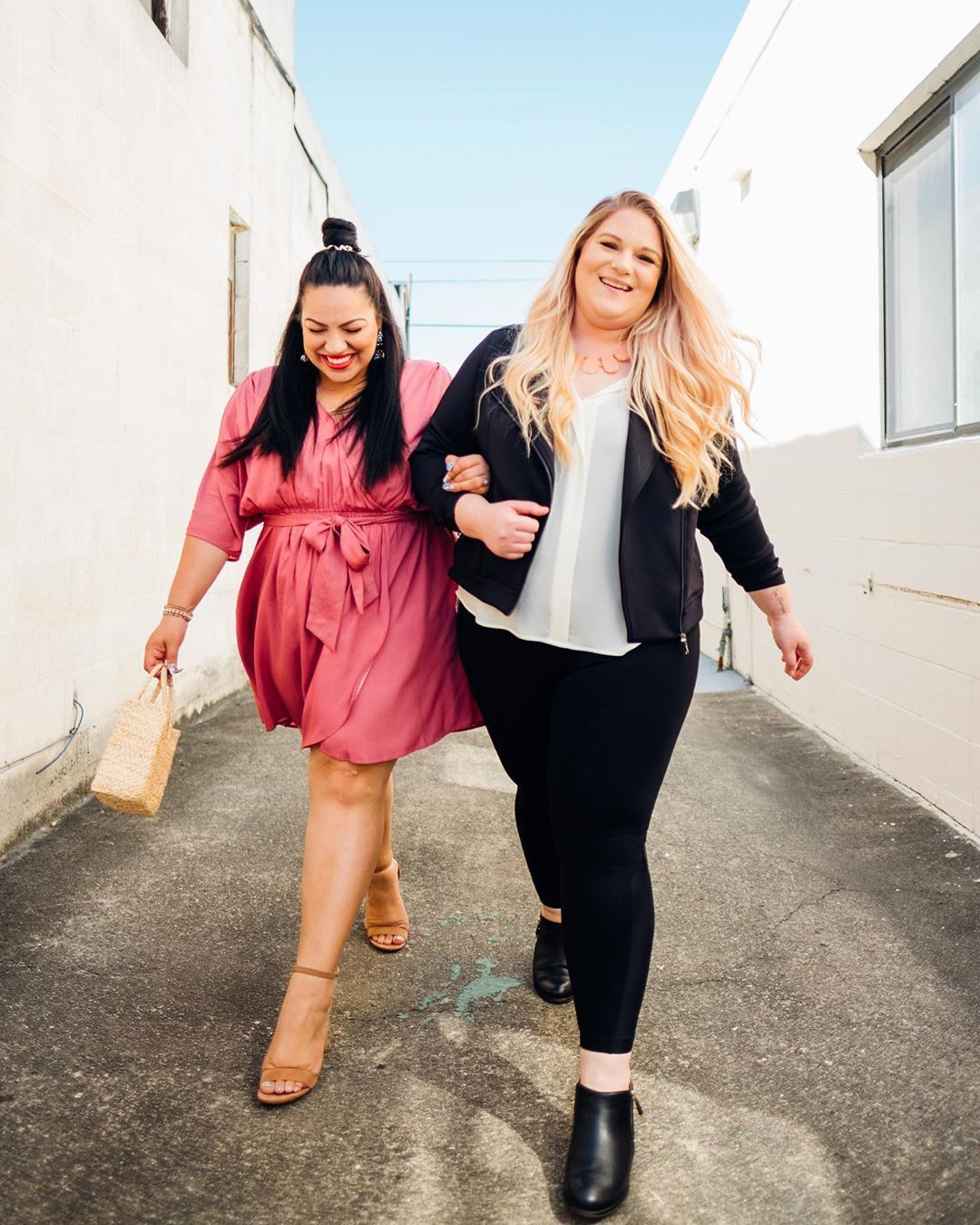 You Plus Size Fashion Essentials, Elevated
If you know me, you know that I'm a shopper so I'm all about the cute clothing, and Part & Parcel is giving us more than a few options to play in. Through innovation and attention to detail, Part & Parcel bring us elevated essentials, with a special focus on what we plus size women have struggled to find in the past. Think the perfect blazer, the classic wrap dress, and the great pair of go to ballet flats that take our shape, size, and style in mind.
Most interestingly, Part & Parcel carries sizes 0X to 6X (36) and get this, they introduce to us, "Dimensional Sizing." Through this innovative process, they address such common sizing issues including arm room in blazers and jackets, the gaping between buttons on shirts, not enough waist room, and even those blessed with large calves in boots!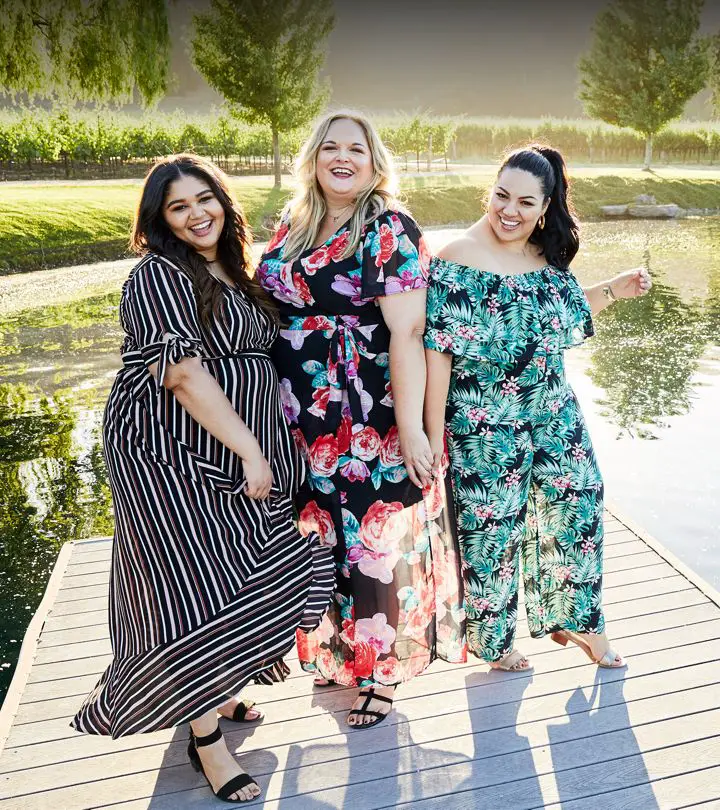 Through the use of Dimensional Sizing, we get items that consider us, with the design. You can order items with bicep plus, bust plus, and wide calf boot sizes- starting at a 20″ circumference!
I had the opportunity to try on the sleeveless wrap dress on and, OMG, am I in love! It comes in black and is SO versatile!
So, all of these are Part & Parcel pieces! The pants, the shell, the tab-sleeve blazer AND the cute WIDE-WIDTH, metallic mules that I simply must have!
More than a Brand, A Community
Did you know that beyond selling clothes, Part & Parcel is plus size women selling to plus size women? You are building a community of customers and partners who are resources for each other. You are shopping together and bonding over great fashion. By joining their affiliate program, Part & Parcel also gives you a percentage of your sales to gift to a worthy cause. What better way to build and nurture community than to give back?
Beyond Clothing, A Mission for Empowerment
Have you been looking for ways to champion a brand? Have you been one to tell all your girlfriends about a brand and why they need to give it a try? With Part & Parcel you have the chance to not only champion a brand, but to also make a little money, girl!! Part & Parcel launches their brand with a unique Partner program. No, not a MLM scheme, but a way for you to earn a commission from sales you help generate!
When you become a Partner with Part & Parcel, you get the chance to build your community of shoppers. Through each sale, you make a commission off of every item that you sell. If your friends and associates want to look as great as you do and become Partners and make a commission, you can make a commission off of every item that they sell as well. Before you know it your side hustle might be your only hustle!
You know about our Facebook Live videos, check out the Part & Parcel video featured above!
Ready to Shop? Shop Your Elevated Essentials at PartandParcel.com
And don't forget to join us on Thursdays at 7pm for our Wine Down with Marie Facebook Live!
So, what do you think of Part & Parcel? FInd a few pieces that have piqued your interest? Are you ready to be in a community of plus size women solving the problems of other plus size women? Let us know in the comments.
Disclosure: This post is sponsored by Part & Parcel. Our thoughts and opinions expressed are our own.