Every time we receive the lookbook for Jibri, it always feels like Christmas has come early. Known for their contemporary plus size styling, patterns, fabrication and bold silhouettes, Jibri just graced us with their Fall line that is both sensible, and exhilarating.
Just so you know, we are forever hooked on Jibri and their unwavering dedication to slaying year-round. Whether it's killing it at the pool, an everyday slay for spring, or attending/being the stunning plus size bride, Jibri keeps us gasping for air. Now, Jibri has returned with a Fall collection to simultaneously bring shock and awe to our world.
"My mind was on menswear," Jasmine of JIBRI explains, "but I kept getting pulled towards a bolder more ethnic version of that." She continues, "Bright colors, bold prints, tribal influence and exaggerated silhouettes. Glamour meets functionality. What a perfect blend. "
We hear you, Jasmine.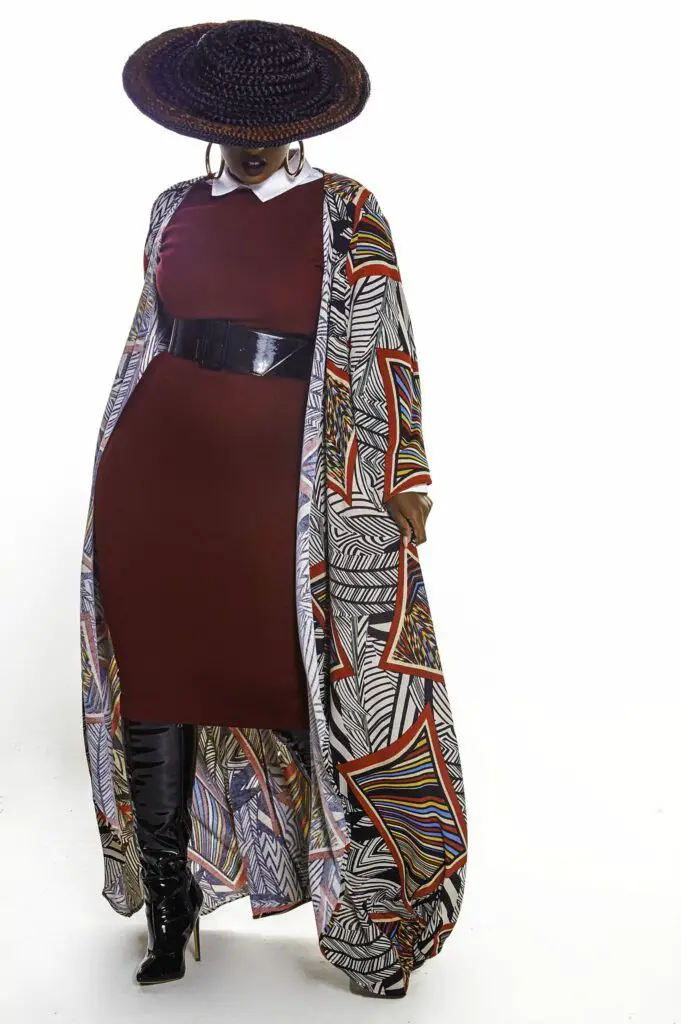 Since this collection is designed to mix and match, every piece is perfect for layering and pairing with Fall essentials. Each look transitions easily from a vibrant day to a saucy night look.
Need something for work? Who doesn't love a good houndstooth? Throw in a bedazzled clutch and a sexy heel, and she ready! *insert Tiffany Haddish voice*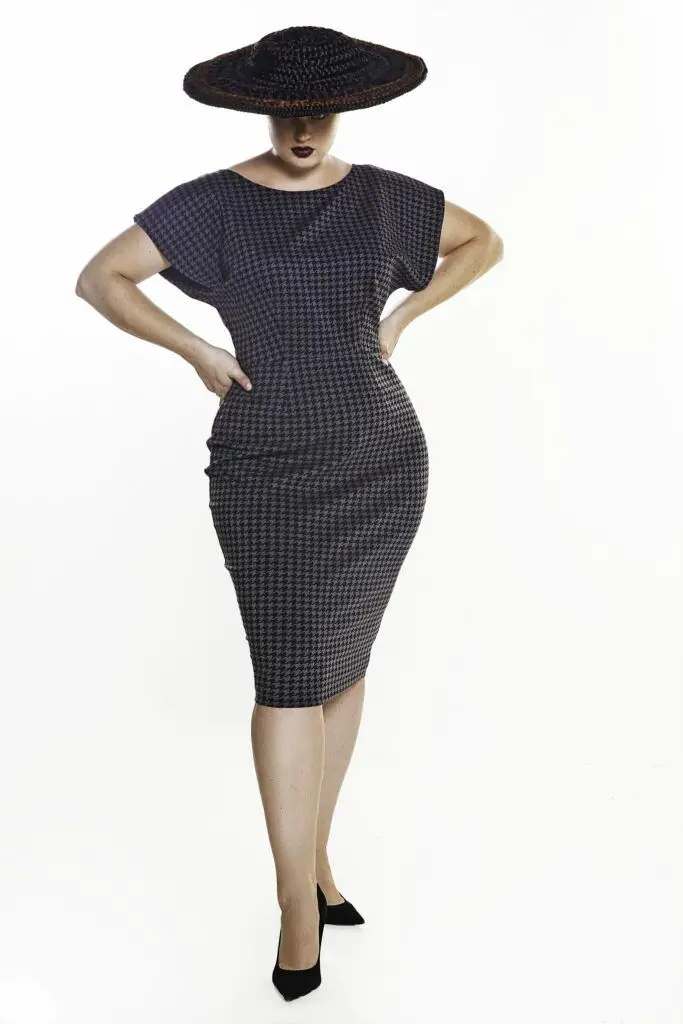 Jibri excites our taste buds with this lovely A-line animal print dress and matching belt. It flows effortlessly to mid-calf length to fit most occasions, whether at the office or a holiday party. You have to love options!
A skirt for the fearlessly bold woman in us all! Not for the timid, this skirt makes a statement before you've fully crossed the threshold. Jibri mixes assorted tribal prints with hints of business casual to give us va va boom in the boardroom.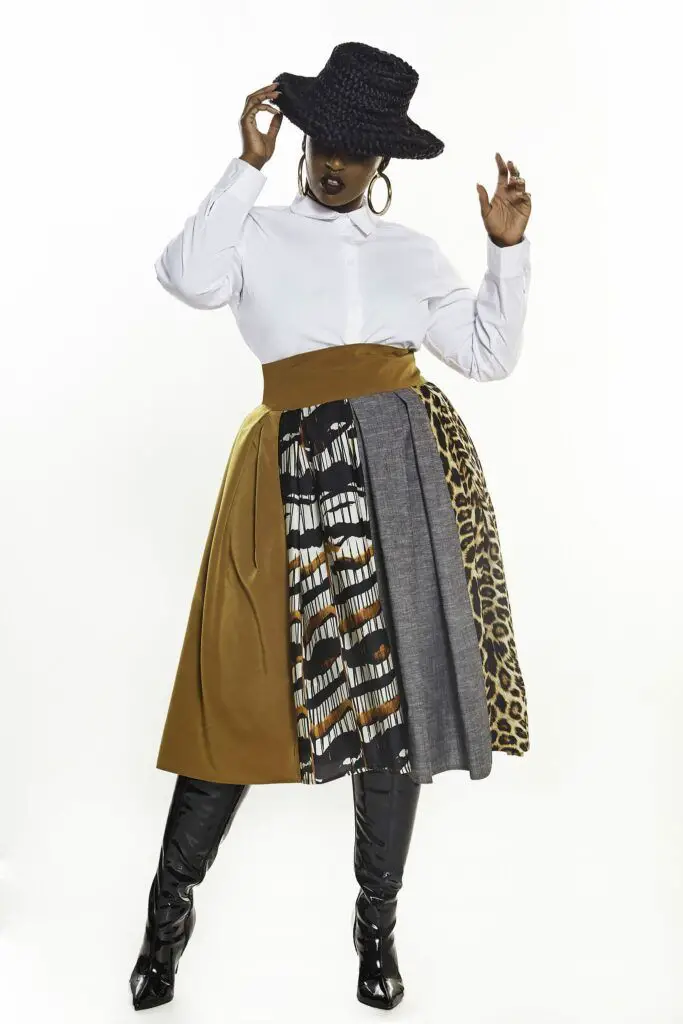 And for the coup de gras… a signature JIBRI harem-style jumpsuit, which comes in a tribal print (as pictured)! This also comes in a sleeveless grey solid, if the print is too much… Let the congregation say, Amen.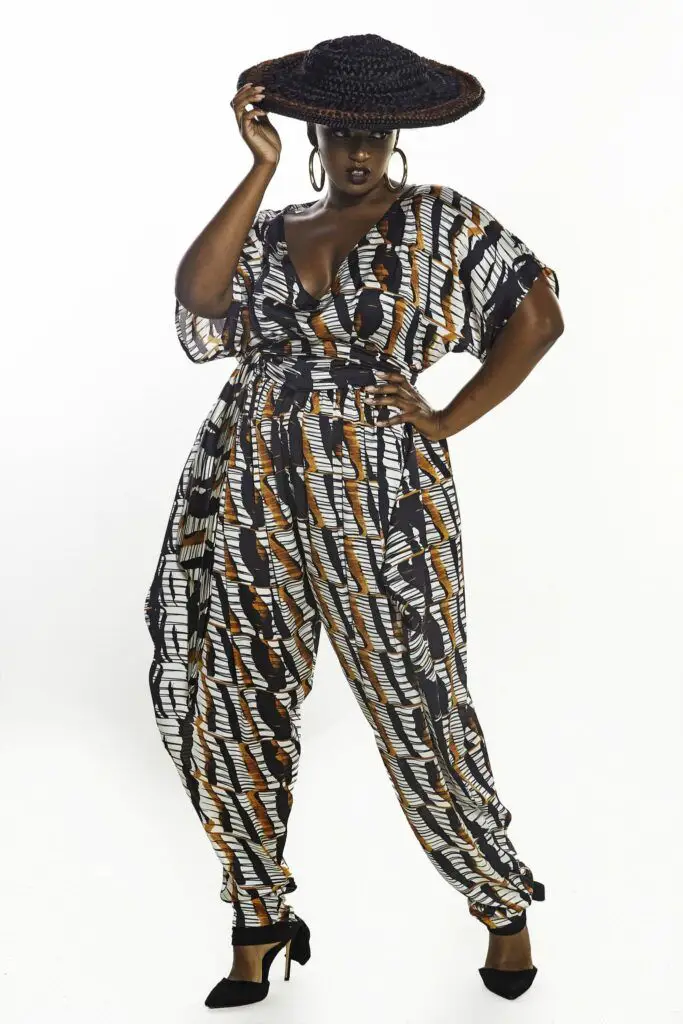 We can always count on Jibri to give us life with exciting color blocking, silhouettes and unconventional styling. Each piece is created with next-level attention to detail and quality.
And know this, when you purchase anything from Jibri, you know that it will be a plus size, fashion forward showstopper, that is worth every penny.
You can view the rest of the Jibri Fall Collection at Jibrionline.com
Not only will you find your plus fashion fix for Fall, but you will also find more than a few options for the holidays!
So what say you?
Are you ready to put up your rent money for this entire collection? No, don't really do that, but just tell us that you would. *wink*