When women break molds, challenge stereotypes, and live life on their own terms, I admire and respect that, because it is hard out here! One of those women whom I adore and admire is Tess Holliday and how she has grown through and evolved her brand! And guess what? Tess Holliday is back with her latest MBLMxTessHolliday collection with Canadian plus size label, Penningtons and with this one, she brings a few pieces that pique my interest!
For this collection, the MBLMxTessHolliday collection is a bit bolder, playful, and sassier than the last! Or perhaps I found a few pieces that are more my style this time around.
Either way, there are more than a few pieces that tickle my fancy and with this collection, giving me something that can be worn more than a few times… my barometer for investing/buying a new item! I am sooo serious about this, unless an uber fancy formal occasion?
I need variety and options here!
But enough of my rambling… Are you ready to see what I am talking about? Take a peek at the latest collection!
The MBLMxTessHolliday Collection for Penningtons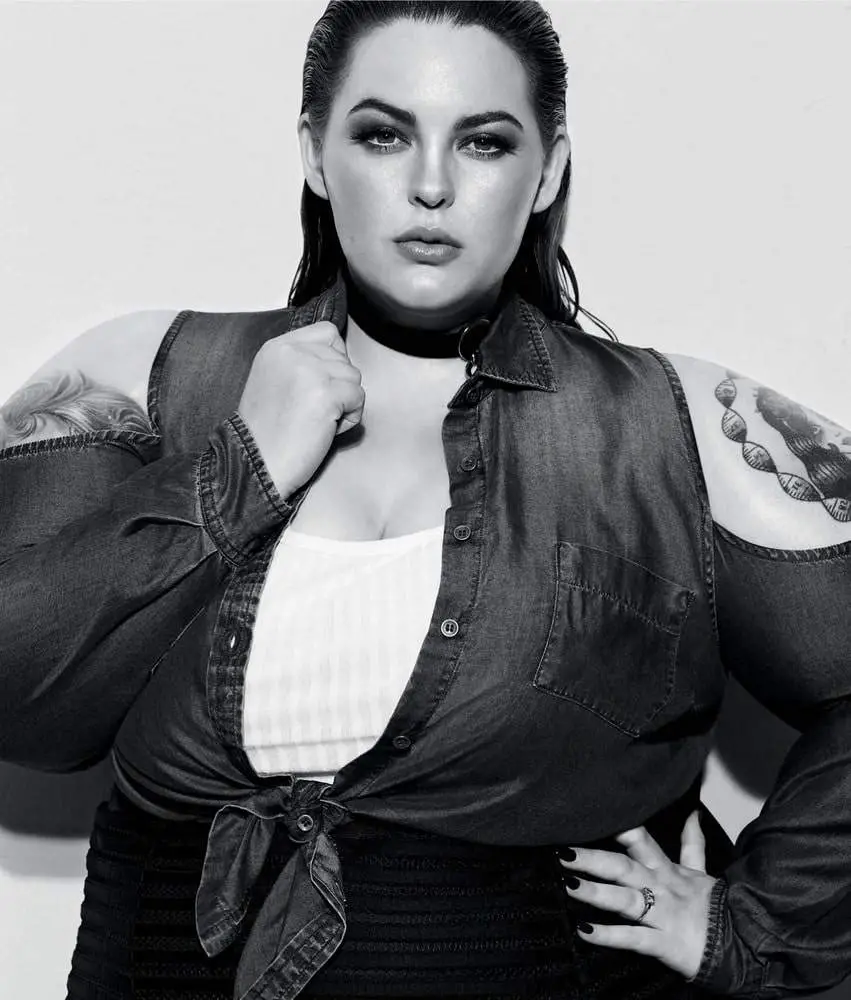 Okay, do you see what I mean? I want this mesh trim bodysuit, the ribbed midi skirt set and top, and this black crop. I am also curious about these jeans. We will always give a pair of jeans a run! Don't you love the imagery and the looks on Tess!
Serve, darlin!
Yeahhh, I really want that bodysuit. You should check out the full collection and lookbook, as I am sure there may be something that calls out to you too!
Shop the MBLBxTessHolliday Collection now, at Penningtons.com
While you are checking out the site, make sure you check out the latest pieces form their lingerie collection and their lookbook! Some goodies in there! Ohhh and they do carry up through a size 5x (a size 32) and in some items, a size 6x!
So, if you are curious about the collection catering to you, give them a whirl! Ohhhh and they do ship internationally, for those who are curious!
What do you think of the collection and look book? Do you see a few things that call out to you? Let me know, I want to hear from you!