How many times have you bought an item and have only worn it ONCE?
Or have been tempted to rock the tags? (I am side-eyeing those who do)
How many of you have been WAITING for Rent the Runway to fashion a Plus Version?
If you can positively relate to any of those above, well am I sooo excited to share with you the newest venture to come out for us Plus Size Women! Meet Gwynnie Bee, an INVITE ONLY plus size fashion renting service! YES! A plus size site where you can have items delivered to your door monthly, with a varied assortment of items that you rent!
RENT, not BUY!
These are not your humdrum items, there are varied designers (quite an extensive list if you ask me) that you can have delivered to your home! Okay, let me tell you how this works:
First, you sign up for one of 5 options, dependent on how many options you wish to receive!! The monthly options range from $35 for one item up to $150 for TEN items a month!
What's included each month?
Access to Gwynnie's entire catalogue, with various sizes and colors from 50 different brands (and growing!)
A personal virtual closet, to manage and prioritize the pieces you want to try
Your choices delivered to your door from Gwynnie's boutique in your home
No due date: wear your Gwynnie Bee pieces anywhere you want, as many times as you want, for as long as you want
Free shipping and returns
After you have signed up for your fabulous service, this is what you do to set up shop: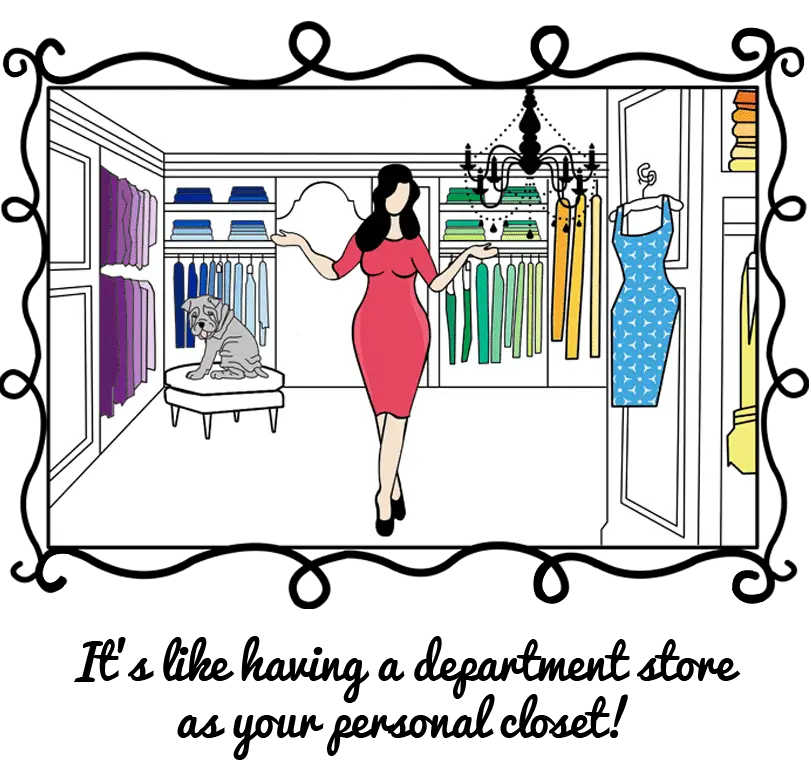 Browse the collection:
Discover pieces from great designers, including Kiyonna, Talbots, Eileen Fisher, and more.
Place the items you like in your personal virtual closet – with no risk, and no commitment!
Enjoy the clothes:
Try garments on in the comfort of your own home.
Wear pieces you like anywhere: to work, a lunch date, or a fabulous night out!
Exchange for more:
Keep any item as long as you like – there are no due dates.
Whenever you're ready for a change, send an item – or all of them – back to Gwynnie Bee in the prepaid packaging provided.
Receive new pieces to enjoy from your virtual closet just 3-5 days later.
I mean, GENIOUS right? If you are a busy woman who barely has the time to shop for herself, someone who wants to play and experiment without the commitment, or likes all the leg work done for her, then this is definitely the place for you!
I am so geeked, once I found the site, I signed up right away! I mean, as someone who sits in front of the computer every day, I do not always get the chance to get out and shop!
AND the site is INVITE ONLY!
But, you know in my excitement, I had to bang down the door to share the love with you! SO!!! I have a VERY SPECIAL INVITE link for you! Click that link to sign up and get started!
Visit Gwynnie Bee, Register, and Shop NOW!
How cool is this service? Stay tuned for my review of my first arrival!