Welcome back to the Addition Elle Sponsored Style Series in which I will bring to you different looks, inspirations, and news from Addition Elle! I hope you enjoy and check out the brand!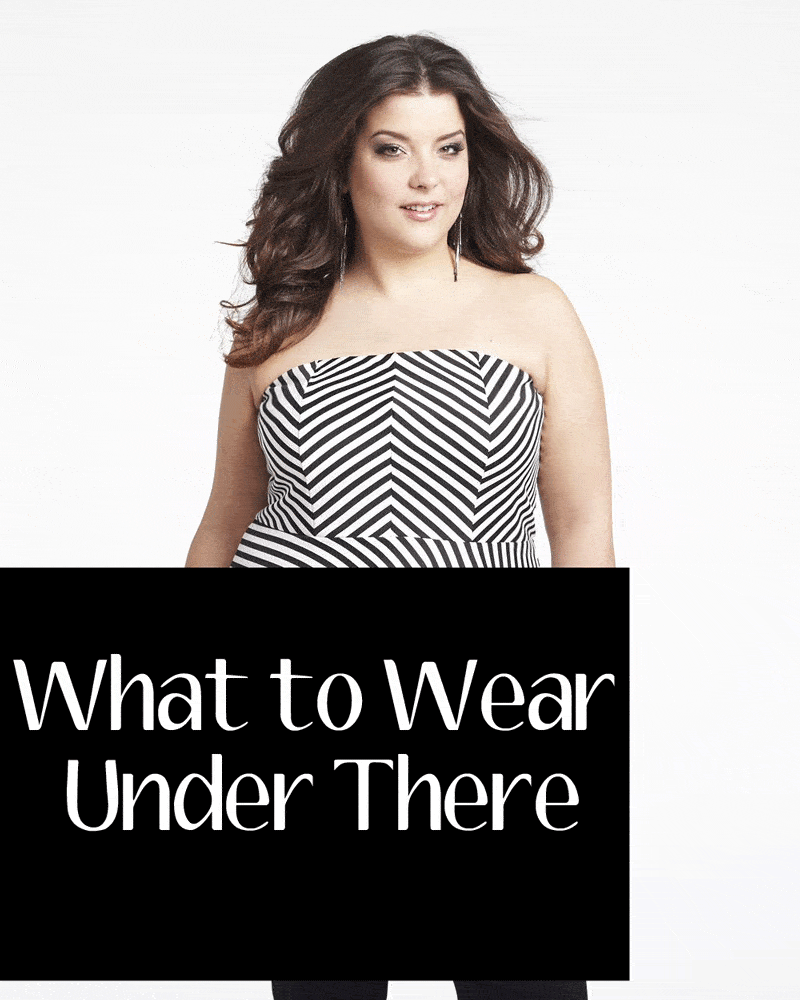 Today, we are talking about what to wear under there. You know the bras, shape wear, and lingerie to help you put your best curve forward! With the change of seasons, and what a better time to talk about it? Although the issue of shape wear is a unique one (love or hate, it is all up to you!), shape wear, bras, and lingerie are all about the individual and with the proper foundation, you can instantly transform the look and feel of your outfit!
Even better, yesterday, we talked about bras, thanks to Georgina from Fuller Figure, Fuller Bust, who broke down fits, bands, and cups. By the way, this post is a timely one because I found myself in the fitting room of a major retailer getting fitted and trying on bras. I promise it's all so important. The right undergarments can make or break an outfit or overall look – hence the reason for the post!
Now to break this down, we are going to talk about the basic silhouettes you will be wearing this spring!
Strapless and Halter Tops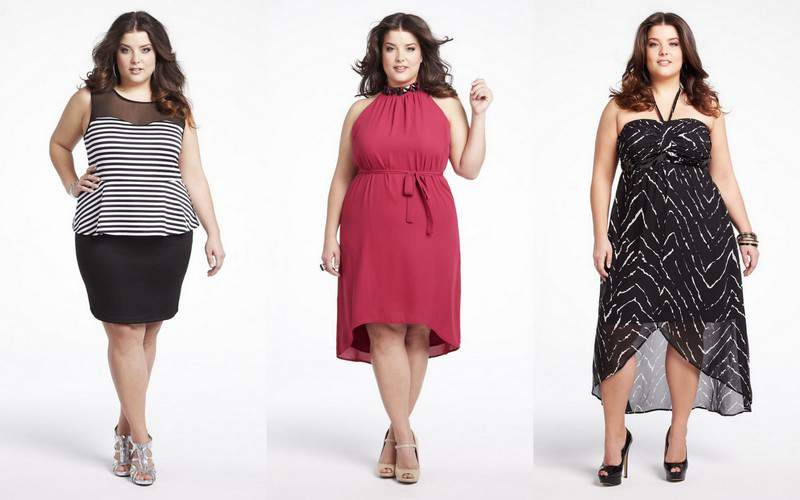 You love wearing strapless or halter tops and dresses, yet you worry about a bra to give you support and to make it all work, without having to wear a layering jacket or shrug on top! THIS is where a Strapless bra or convertible bra comes into play. Have you ever rocked a convertible bra? I kind of love these as you can rock your strap a few ways and your look is amazingly secure and fashionable! Addition Elle has pulled together a wonderful array of bras to help you look your best! Addition Elle has a cropped tube top, a long bandeau, and the contour strapless bra.
Tanks, Tees, and Fitted Tops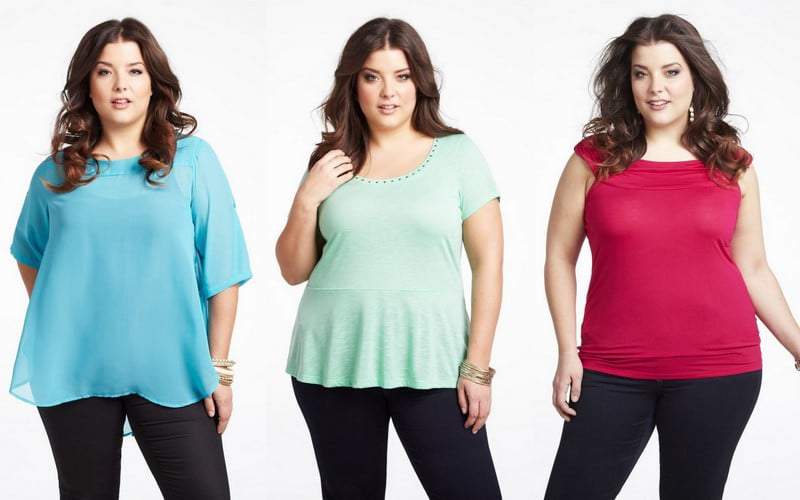 Now, I love a great lift of the girls. A great T-Shirt bra (for the no-line look), balconet (which lifts and separates), or a Deep V plunge bra does the trick! BUT if my top is incredibly fitted, sometimes I rock those tank top shape wear pieces that smooth me out and hold me in! The thing I love about Addition Elle is they also offer the G & H sizes!!! How many times are we looking for the larger sizes and we don't find it? Addition Elle has them. When I was looking at the bras, I saw quite a few I loved – that were both functional and sexy!! Who doesn't love that?
Body Conscious Dresses, Pencil Skirts, and Fitted Pants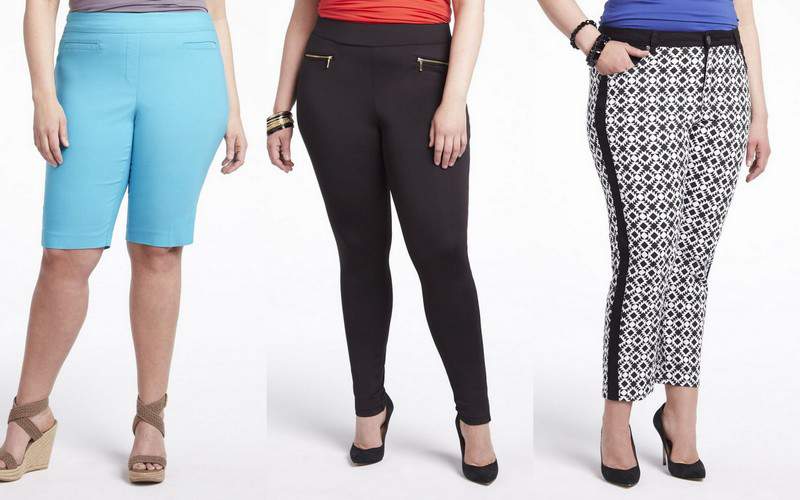 It seems with all of these – the bodycon dresses, the pencil skirts and fitted pants, shape wear is sometimes required. Unless it's made a certain way. But most times, if it's clingy then it's likely some sort of shape wear is needed. Addition Elle offers beautiful long bandeaus and seamless long leg panties. The need for shapewear also depends on how the dress fits. Sometimes we need a bit of tucking. Sometimes it's just a bit of slimming here and there. In this case, many of the shape wear bodysuits have been like manna from heaven! The Addition Elle Body Wrap Bodysuit is amazing!
The Right Panty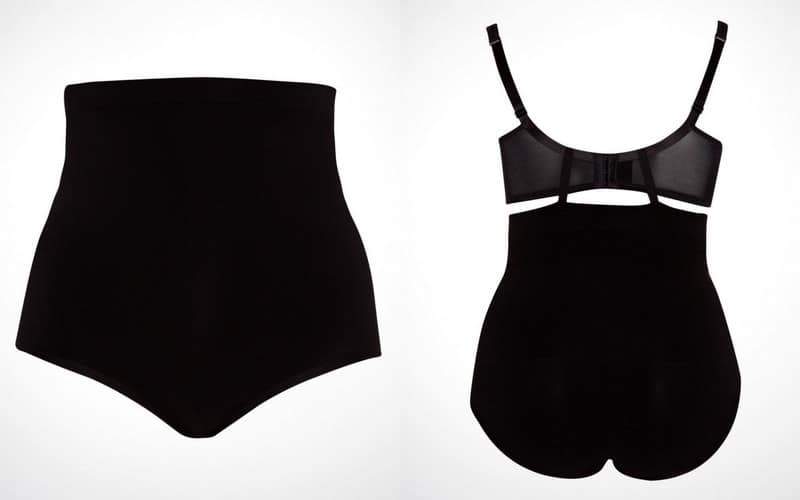 With the various styles of plus size panties, I find we are constantly seeking the latest and the hottest panties. Whether it's the pattern, the cut or even locating appropriate sizing, Addition Elle has low rise, hipsters, thongs and even hi cut options. Along with all of the lace and the patterns – what's not to love? Given the selection between the panties and the bras, there are many sets and individual items that can be combined so your underpinnings are at their finest!
Have you ever checked out Addition Elle's Lingerie? Now that they have the #BeaShowStopper Campaign, I'm looking forward to seeing additional offerings and patterns from Addition Elle!!
What are your go to shape wear necessities? Do you always wear shape wear or only special occasions? Are there any preferences you have when wearing clingy or fitted items?