So, it looks like "ELOQUII, hurry up and take our money!" is going to be a mood for the entire first quarter of the year. Most recently, ELOQUII debuted their lingerie collection just in time for Valentine's Day. Now, the plus size brand is here to make your corporate wardrobe a little bit fiercer.
On the heels of our Curvy Boss addition, this new launch falls in step with what we are including more of, here at TCF….
But I have to ask…
Who remembers when the Eloquii 1.0 version (the first version of Eloquii) launched with their go-to plus size workwear collection? It was one of the only places we had for contemporary suiting options. When they relaunched with Eloquii 2.0, we just knew that they would come back with a few more strong plus size wear to work options for us! BUT, not so much… until now!
Featuring over 22 styles, Eloquii has released their new workwear collection! With styles like the Peplum Blazer & Wide Leg Pant, the Ruffle Trim Double Breasted Blazer & Plaid Kady Pant and the Brocade Jacket paired with the Floral Brocade Kady Pan, Eloquii is on a mission to give us bold fashion that makes a statement- one that will easily take us from desk to dinner.
Let us share with you a few of our favorite fashion work wear pieces, Eloquii just released!
Our Favorite Plus Size Wear to Work Finds at Eloquii
Puff Sleeve Tie Waist Jacket & Pinstripe trouser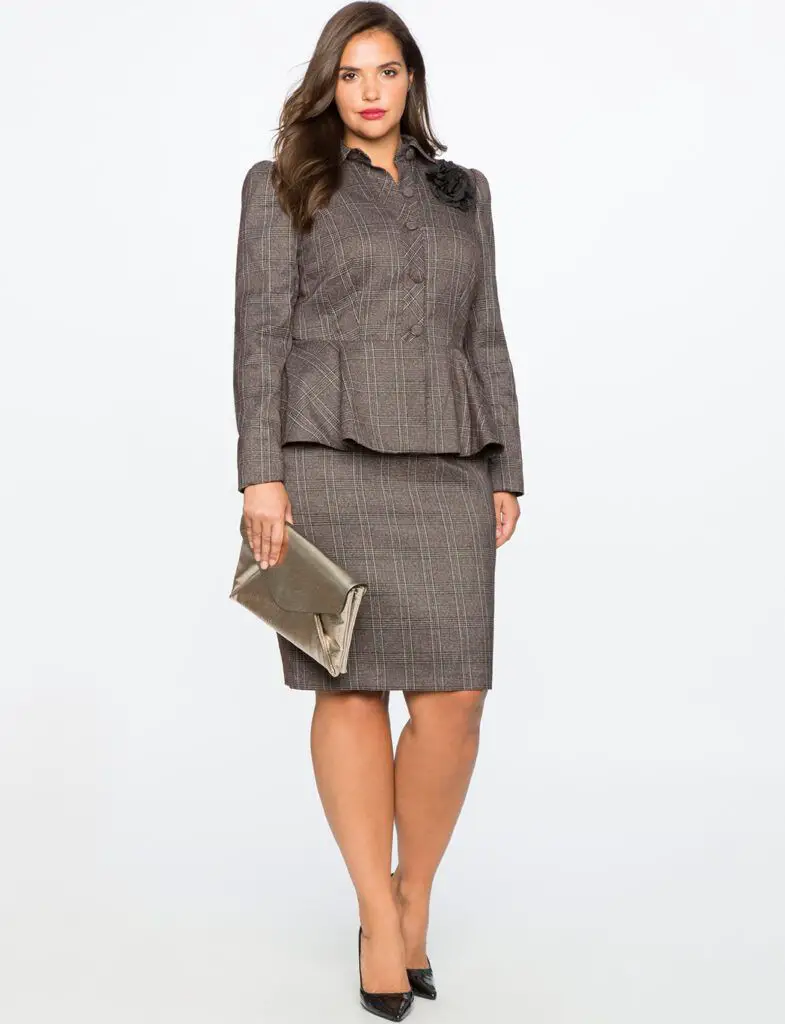 Plaid Peplum Jacket & Plaid Pencil Skirt with Piping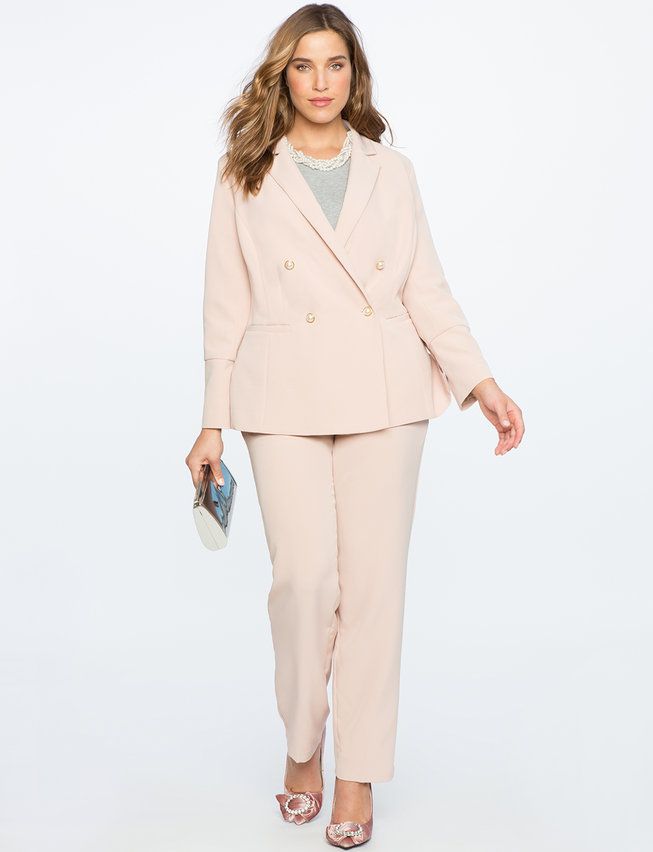 Pearl Button Double Breasted Blazer & Sam Pant with Pearl Button Detail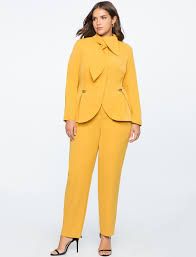 Tie Neck Peplum Blazer & Button Detail Straight Leg Pant
Oh! And ELOQUII ain't done! Their new workwear launch is two-fold… with fashion wear to work options as well as its first ever retail kit called the "9 to 5 Kit." For those of you looking to build your suiting game, your wear to work wardrobe, or wanting to give your current workwear items an overhaul, this 9-5 Kit gives you the flexibility to create up to 10 work-ready looks!
These workwear essentials are designed to mix and match for endless office-ready looks. We worked overtime on tailored styles in our most luxe fabrics—at prices that make total business sense.
What does this 9 to 5 Kit look like? Include?
The kit, which includes your MUST HAVE wear to work essentials, are:
The Stretch Work Blazer
The 9 to 5 Layering Tank
The Stretch Work Pencil Skirt
The 9 to 5 Layering Top
The Stretch Work Pant
The Stretch Work Dress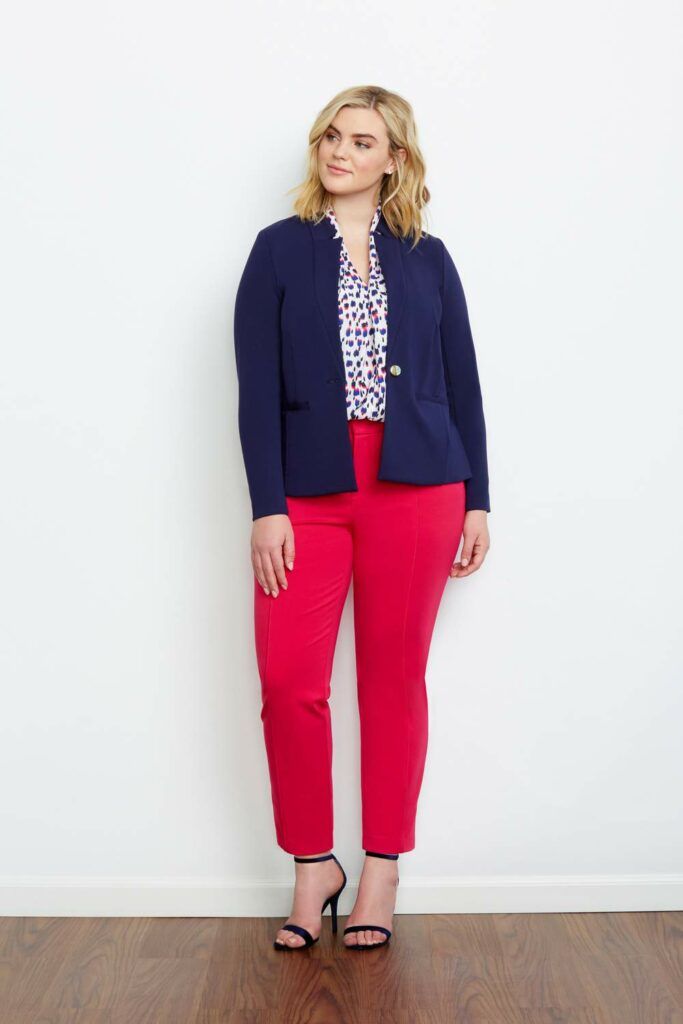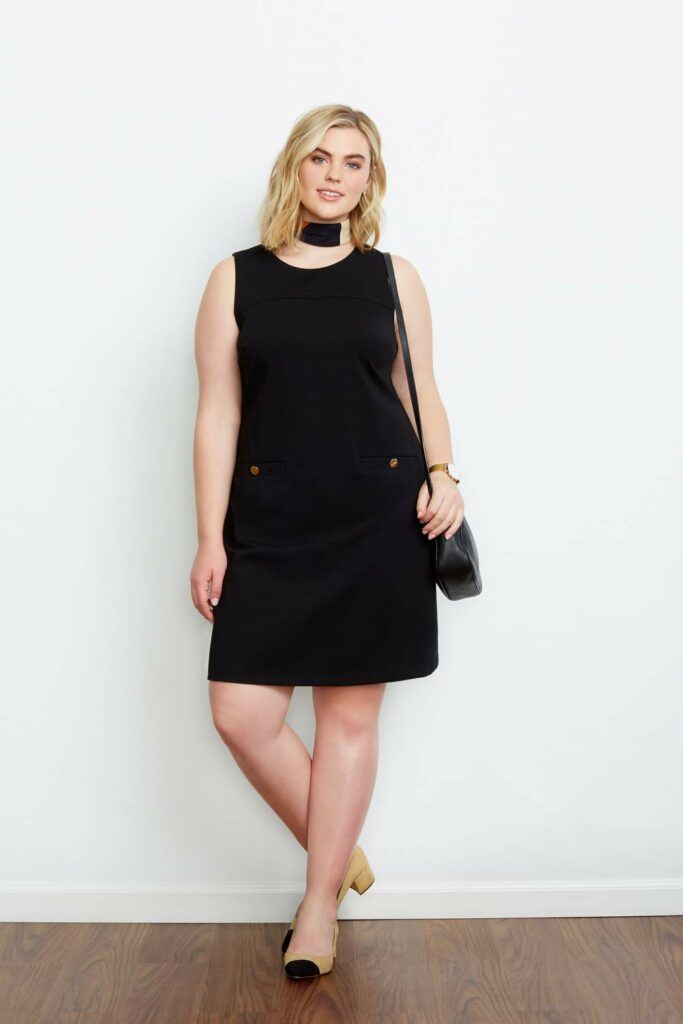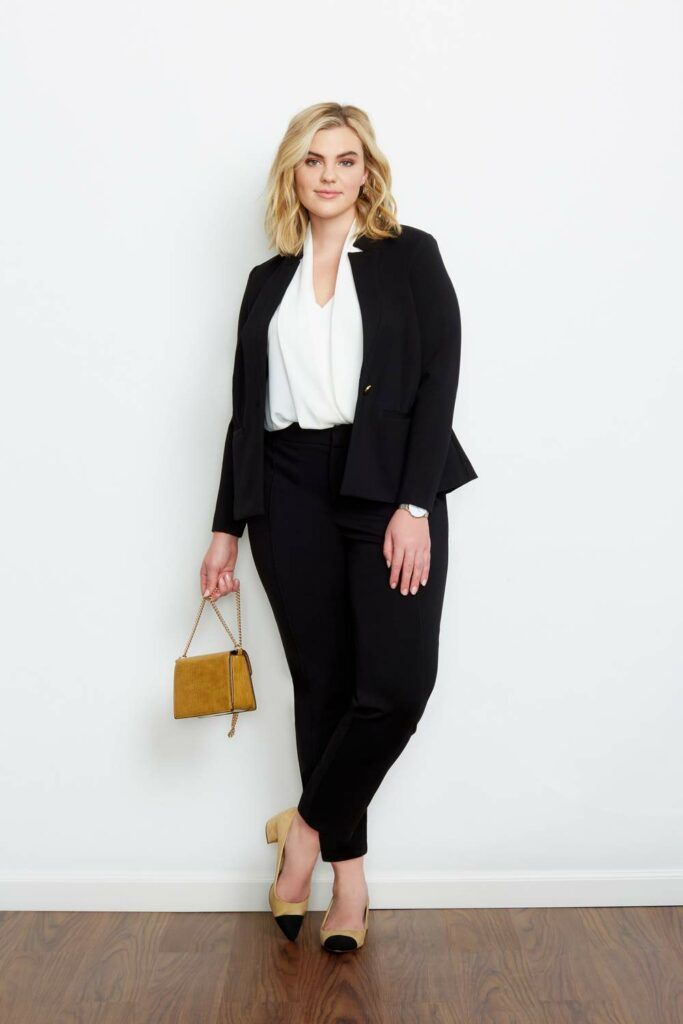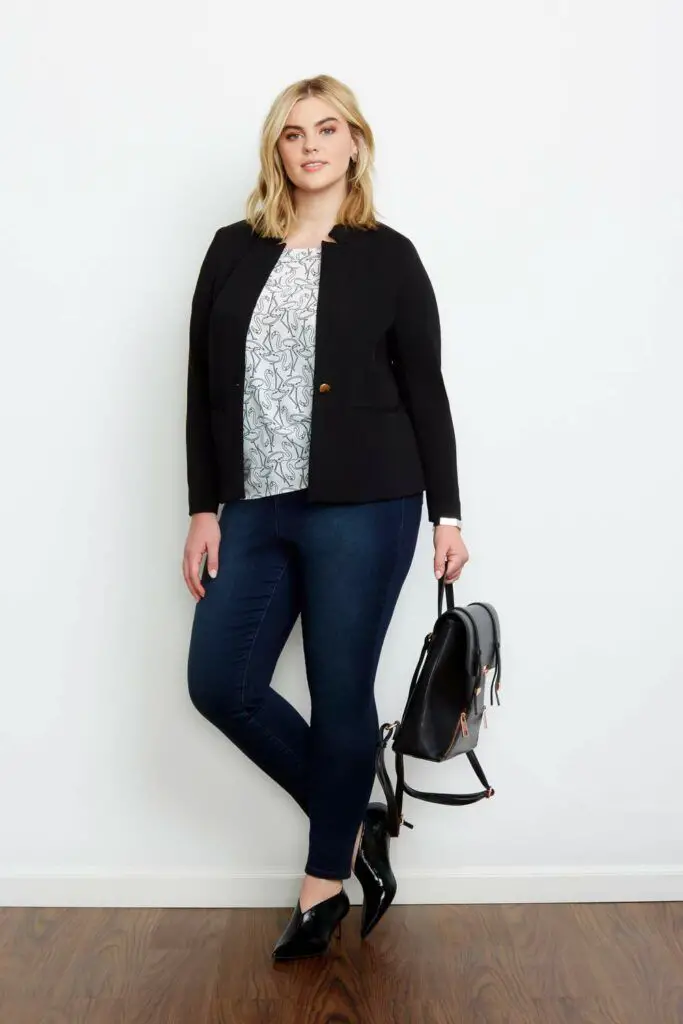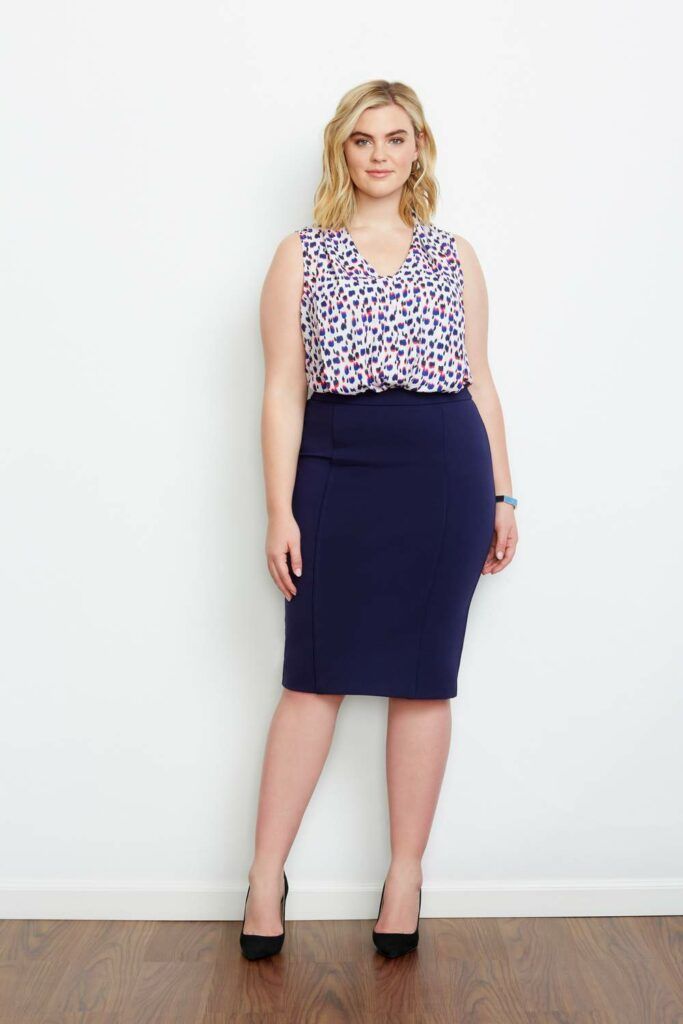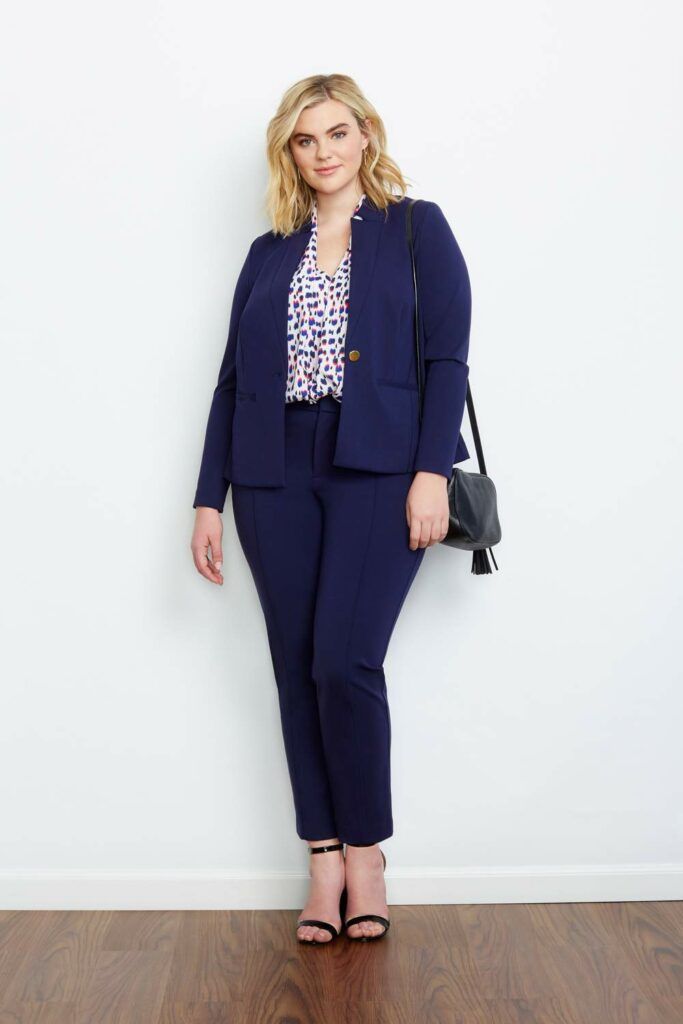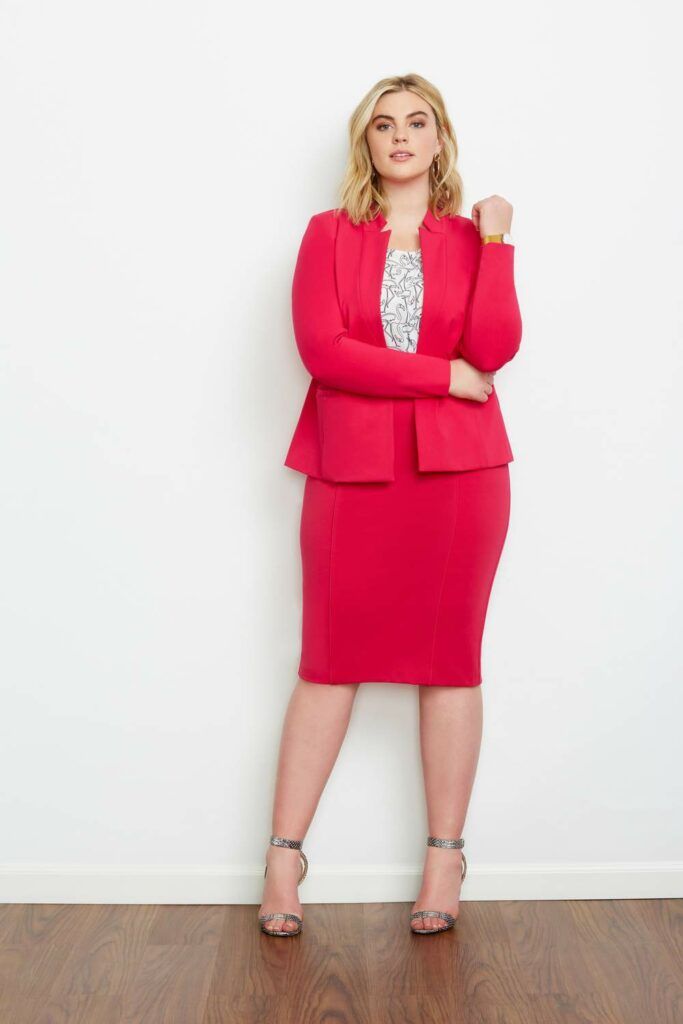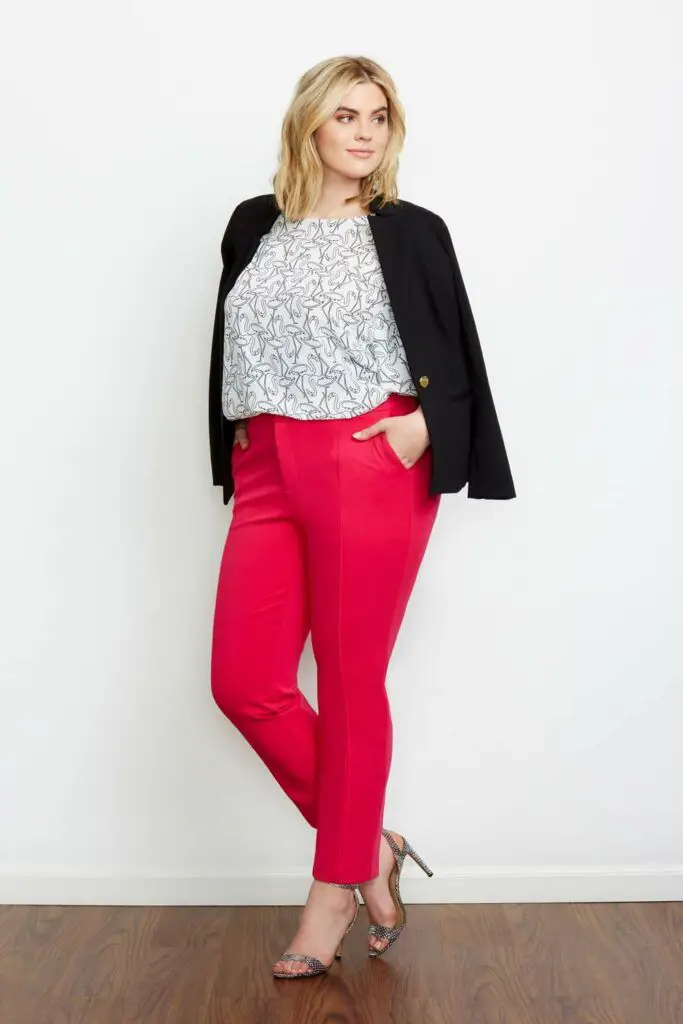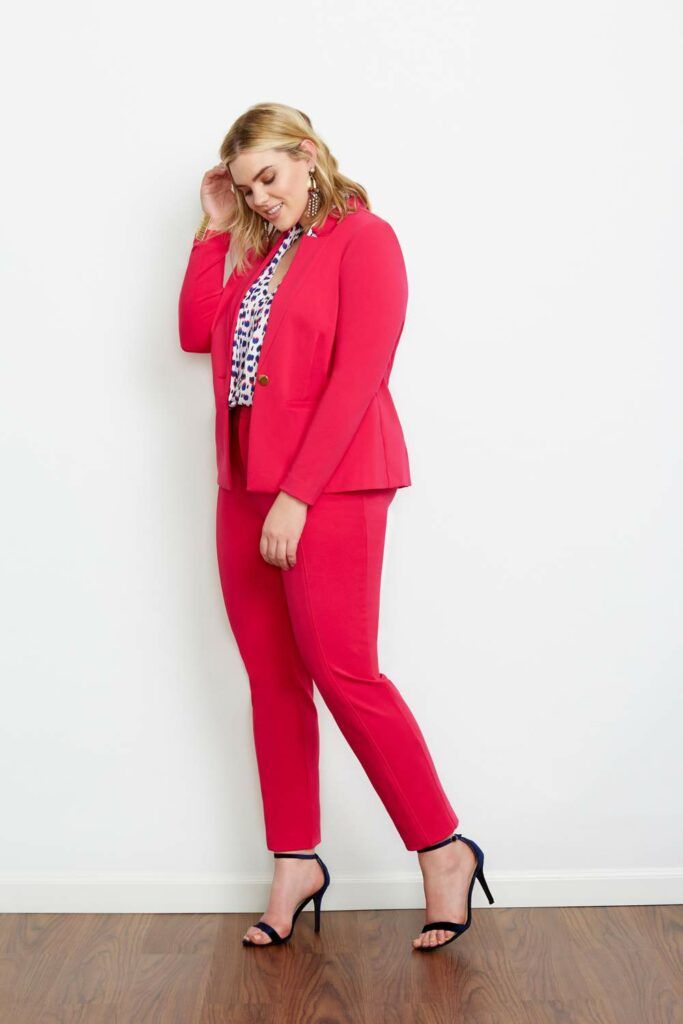 And the kit isn't just all fun and games — the more items you put in your kit, the more you save: Take an extra 10% off on 2 Items and 15% off 3+ items! That makes total business sense, right? You can learn more about and shop the 9 to 5 Kit Here!
Ohhhh and get this, the new Workwear collection, available now online and in store!
Get your corporate curves in style with the new workwear collection at eloquii.com!
I love the peplum blazer and asymmetrical yellow work dress! So, what pieces are you digging? Picture yourself in your office or cubicle putting everyone else to shame in these looks!!
You better werk at work!