January is already well on it's way, and for some people, their New Year's Resolution to hit the gym in order to mindfully move their bodies in 2022 has gone the way of Furbys, 8 Track Tapes, and Jheri Curls. Okay, it's me! I'm "some people", but I am quite confident that I'm not the only one out there!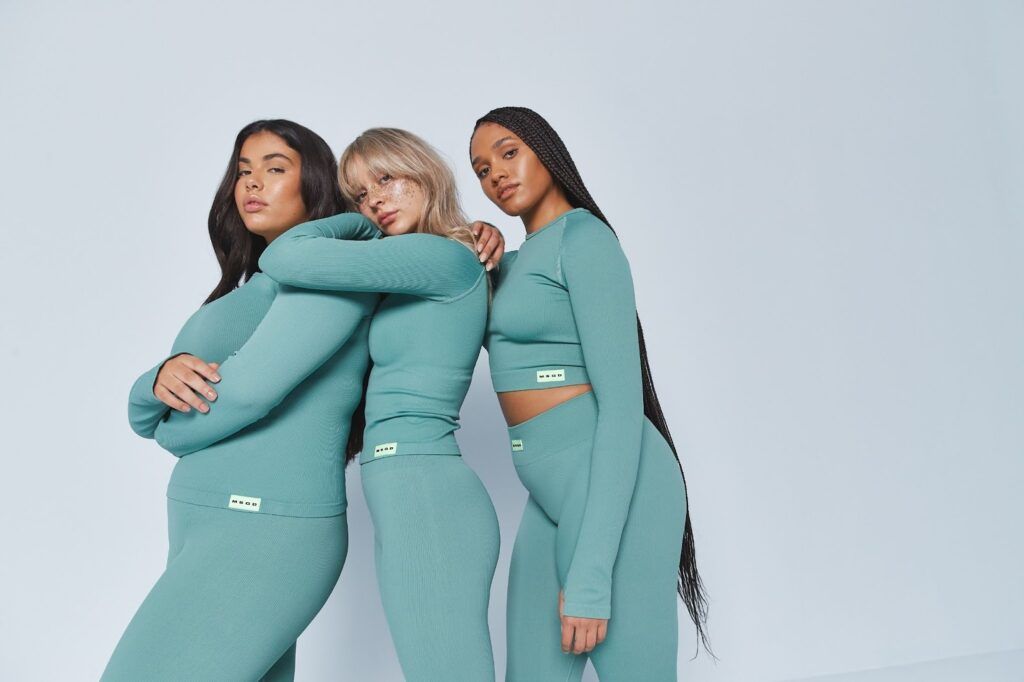 However, the month is not over yet. That bright optimism and feverish desire for self-improvement we had when the clock struck 12 o'clock on January 1st can still be reclaimed and renewed. And what better incentive is there than the very exciting news we're sharing today about Missguided's new activewear collection, MSGD Active!
We've got the deets and as always, we're here to share it with you!! Plus, we're sharing some of our favorite pieces from this fresh and exciting new collection. Are you officially excited yet? We hope so!
118 Cute, Chic and Oh, so Comfy Items!
Missguided's activewear collection, MSGD Active wants to encourage and effectively support the modern-day body confidence movement; by offering us a varied assortment of silhouettes like high neck tops, sleek vests and figure-flattering leggings for us to move with ease while looking fly doing it. These items boast on-trend color choices that will ensure our fitness 'fits are always on point – from sleek neutrals to elevate a simple look to sweatshirts for the colder days.
Wait until you catch the earth-toned co-ords and everyday comforts that make this collection a stylish addition to any wardrobe. You want to be motivated and coordinated? MSDG Active has got you covered! Footwear and fitness accessories step up the range from fashion to necessities.
MSGD Active is determined to be a go-to collection for all. Check this out – the collection will be available in sizes 4 – 26 (US Size 24), and will also incorporate styles across maternity, tall and petite.
With prices that appeal to most, the collection brings a fresh approach to both the Missguided core customer and gym lovers looking to change up their activewear game. Stylish yet durable, reassurance is their best asset with "squat-proof" materials to ensure the comfortability the active community desires.
The fact that their vision of the active community includes plus size women is a definite breath of fresh air in comparison to other clothing companies that promise inclusivity and fail to deliver! Missguided has put their money where their mouths are, and we have no choice but to stan them for it! Aww, yeah!
Fashion Good for Your Wallet AND the Planet? We Love That for Us!!!
One of the biggest critiques of fast fashion has for years been its detrimental effects on the environment. From microplastics in our oceans and beyond, it's encouraging to know that there are brands like Missguided that are beginning to make strides to change the harmful impact fast fashion has on the globe.
An example of this commitment is in their MSGD Active collection. Select styles will also utilize sustainable fabrications boasting 83% recycled polyester, providing customers a plethora of options as they shop confident that their purchase will not negatively affect the planet. As an added bonus, the items in the collection are retailing for $17 – $75.
If you are anything like us, we're sure you are equally committed to saving money as well as saving the planet!
In conclusion, We are here for MSGD Active!
To recap – Missguided's MSGD Active collection is:
A) Available in up to size US 24 *let's hope for a speedy size expansion, asap!*
B) Reasonably Priced
C) Cute AF and
D) Has Sustainable Options.
All of the above is more than enough reason to give this exciting collection a place in your gym bag. But if you aren't entirely convinced yet, we are confident that a quick look at the collection itself will have you as tempted as we are! Check out the gallery to see some of our favorite pieces from the collection, as well as the 411 on each item!
Shop Some Of Our Favorites From MSGD Active
Have you checked out Missguided's MSGD Active Collection yet? Which pieces are your favorites? Tell us all about it in the comments!