The holidays are just around the corner and that means it's time to get your shop on. The sales just can't be resisted right now. Finding the perfect gift for all the people in your life can be overwhelming, especially if you have to shop for a college student or teen. Let's be real shopping for a young adult woman can be hard as they tend to be picky and only want the latest and greatest. You can't go wrong with a gift card or money, but isn't it much more fun to get an actual item? Nothing is better to me than searching for that perfect gift. I love when that person genuinely loves the gift.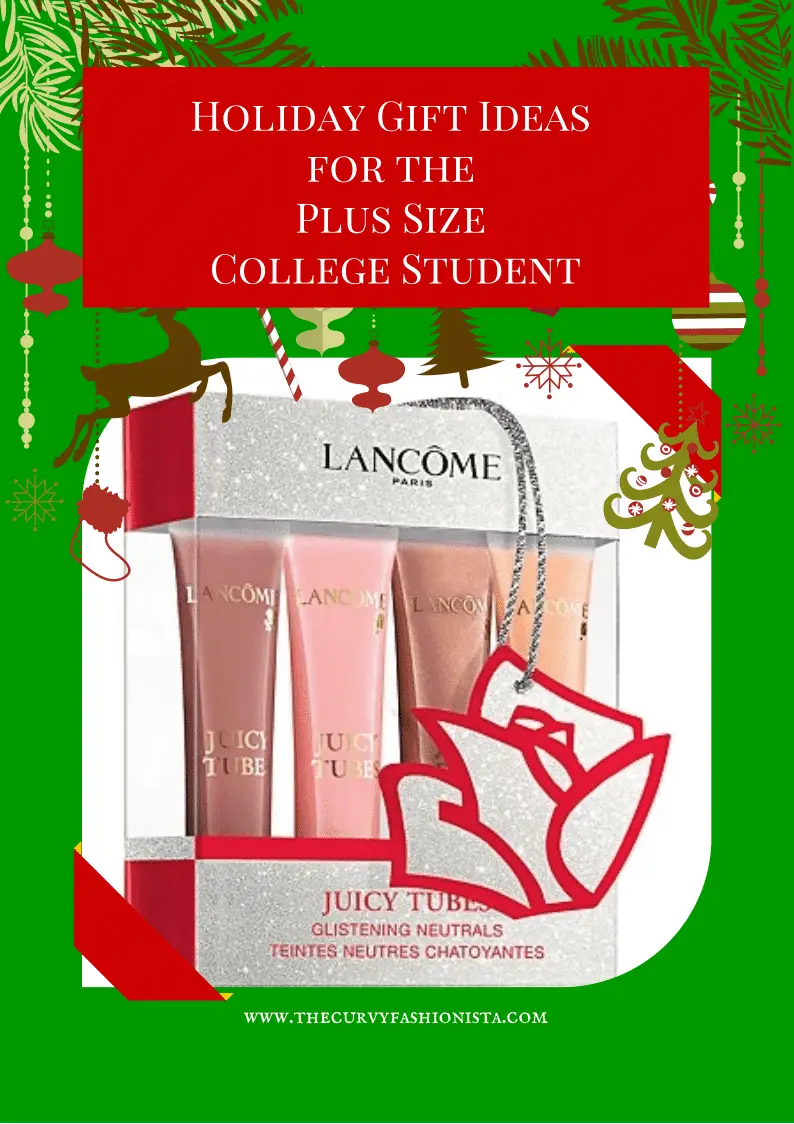 We've picked out 5 gift ideas that are sure to be a hit with gift ideas for the college student. Military jackets are huge this winter, the quilted trend is taking off in a big way, jewelry is always a good pick, leather accents are one of the biggest trends this year and who doesn't love lip gloss? We've got you covered with 5 great ideas for the student or teen in your life.
5 Holiday Gift Ideas for the College Student
1. Quilted Wide Calf Boot from Forever 21; 2. Military Parka With PU Sleeve from ASOS Curve; 3. Transcend Chain Bracelet from Nasty Gal; 4. ING Faux-Leather-Trim Dress from Macy's; 5. Lancome Juicy Tubes Set from Bloomingdales
If you're able to do some detective work and ask them questions about where they like to shop, favorite colors, sizes or wish list items then by all means go ahead. But, if that's not an option just keep gifts fun, current and unique and you really can't go wrong. What other ideas have we missed? What other items would you add as ideas here?
Leave a comment and let us know!