Are you a hemp enthusiast? Do you have friends that enjoy cannabis products, and want to buy them gifts they're sure to love? You're in luck! Our holiday CBD gift guide for the cannabis lover is here!
For those unfamiliar, cannabis refers to a plant that has psychoactive properties. Its usage is much more mainstream now than ever before.

Cannabis is commonly used to manage pain, lessen anxiety as well as other medical conditions.
There are two common forms of cannabinoids, CBD and THC. CBD is non-intoxicating, and will not give you the "high" feeling that THC will. Some products contain either one or the other, or a combination of both!
Now that you know the history, let's get to the fun stuff!
Whether you or your loved one are highly experienced, or a newbie at CBD and THC – we've got what you want, and what you never even knew you needed this holiday season, in this CBD gift guide!
Oh, and an added bonus? Most of the products featured in this guide are minority-owned small businesses. We love shopping small whenever possible and supporting entrepreneurs of color around these parts!
The CBD Gift Guide For The Cannabis Lover
Hope you loved the mix of super fun and unique gift ideas for you and the cannabis queen or king in your life!
We love that more people are embracing cannabis culture and destigmatizing its use!
There are many reasons people use cannabis and enjoy cannabis culture. It's natural to want to be in a community with other like-minded enthusiasts, which is why we were super excited to discover this awesome hashtag, #CurvyCannabis!
Jess Jackson and Olive J. founded this hashtag, which is a community of plus size cannabis lovers on Instagram. Be sure to give them a follow to keep up with all things curvy and cannabis!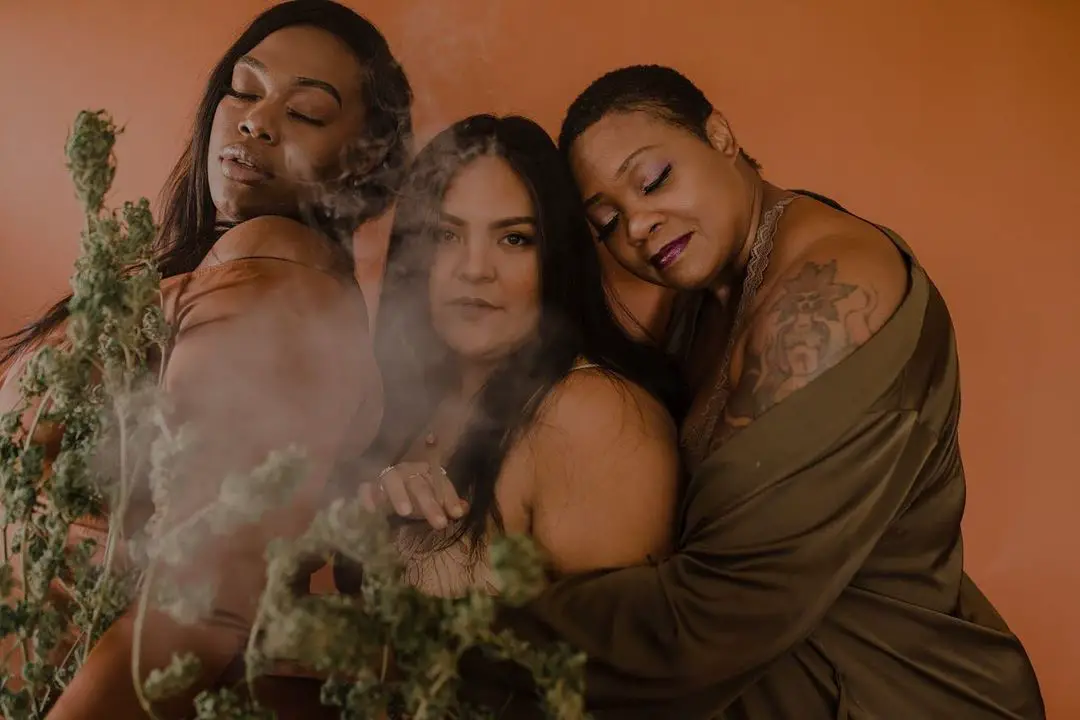 Let us know what you think about CBD and our CBD gift guide! Have you ever tried it before? If not, are you now curious?
If you are looking for more options for your gift giving season, make sure you check out our Holiday Gift Guides, including our Coffee Lover Gift Guide, the Self Care Gift Guide, Gift Ideas under $50, and even so many more!
For the avid users out there, What's on your holidaze wish list this year?