For some, coffee isn't just a choice, but a lifestyle! Having a gift guide for the coffee lover in your life is a no-brainer for anyone shopping this year. Stay at home parents, those of us working from home, and our wonderful essential workers alike, there's someone in your life who's a secret (or not so secret) coffee fiend. This is why we have fashion the Holiday Gift Guide for the Coffee Lover!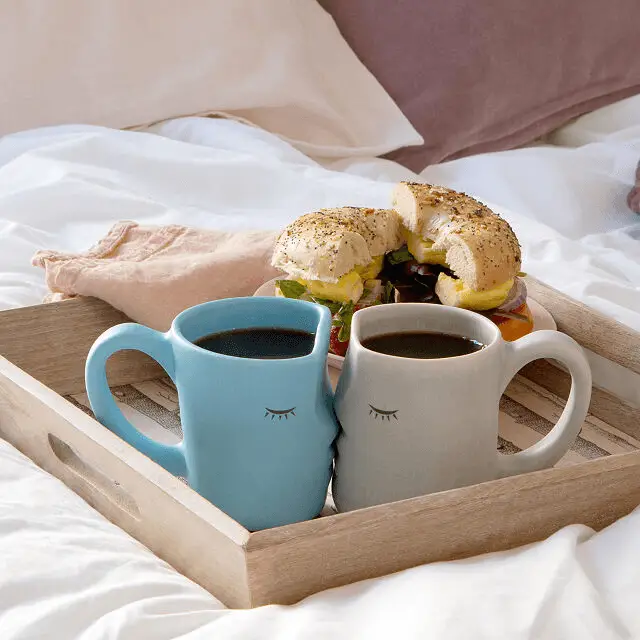 We're not opposed to a basic cup o' joe, but it's how it's made that's a make or break for the coffee-obsessed. Give them a gift that keeps on giving! Like unique coffee blends or a cool coffee gadget!
And if you are not familiar with the types of coffee to get them, no worries! We have more than a few options to help them whet their caffeine induced lifestyle!
Chances are you've got some knowledge of their taste in coffee, which makes coffee gift sets easier to shop for. But if you're someone who's stumped and doesn't know your Americanos from your Macchiatos, this list is perfect for you!
Here's Our Holiday Gift Guide For The Coffee Lover In Your Life!
As The Curvy Fashionista editors, we write about stuff we love, and we think you'll like too. We often have affiliate partnerships, so we may get a share of the revenue from your purchase.
For some, coffee isn't just a choice, but a lifestyle! Having a gift guide for the coffee lover in your life is a no-brainer for anyone shopping this year.
Photo Credit: nordstrom.com
"Time for a Coffee Run? This black and gold art-deco 8-piece Candy Bento Box® is perfect for every coffee lover."
Photo Credit: nordstrom.com
"Double-wall glass construction ensures your beverage maintains the perfect temperature until you've finished it from these glasses that resist condensation."

Photo Credit: www.bodum.com
"Beloved by coffee connoisseurs around the world, Bodum's iconic French press brewing system offers simplicity of brewing and purity of taste. Our JAVA French press coffee maker has an iconic, retro-style design with all the modern qualities necessary to produce a rich, flavorful brew."
Photo Credit: urbanoutfitters.com
"Make your morning cup as strong as you like when you measure your coffee grounds with this spoon scoop. Backed with a grooved clip so you can keep your bag of coffee grounds fresh and secured."
Photo Credit: uncommongoods.com
"Discover nuances of flavor in this 75-minute class where you'll learn to taste coffee like a pro."

Photo Credit: www.lushusa.com
"Imagine stepping in from the cold and being greeted with a steaming cup of coffee infused with cardamom's sweet, sophisticated spice: this enveloping embrace of a perfume captures that rush of warmth and hospitality. With a deep, sensuous oudh heart, the warmth of olive leaf and syrupy rose, this delicious drink of a perfume will keep you cozy all day long."

Photo Credit: coffeecandlesco.com
"A rich, nostalgic hazelnut coffee blend."
"ALL-IN-ONE COFFEE MAKER- The original and world's first All-in-one pour over coffee maker. Klassic comes complete with a fully adjustable ceramic burr grinder, pouring kettle, etched stainless filter dripper, insulated tumbler and lid."

Photo Credit: shopdunkin.com
"There's no way to guarantee sweet dreams, but our sleep set is a good start"
Available up through a size 2XL.
"The coffee scrub that made frank body famous. The Original Coffee Scrub is natural, vegan, and ready to work its magic on breakouts, scars, cellulite, and stretch marks. Its blend of coffee, cold-pressed sweet almond oil, and vitamin E keeps your skin looking perky, even, and soft."
Photo Credit: drinktrade.com
"From their flavor to where they're grown, chocolate and coffee are an obvious pairing. Now, one of our favorite roasters is sourcing chocolate as excellent as their coffee, and we're including both in this special gift box."
Photo Credit: coffeepeople.org
"Perfect for any artist, coffee person, or anyone who loves coffee and creativity. In addition to the beautiful print zine, you'll also get exclusive add-ins and bonus stickers for subscribers only."
All this coffee talk has got us extra energized and ready for the holiday season!
Are you a coffee fan? What is your favorite coffee drink these days? Are we still living for pumpkin spiced latte's? Or have we moved on to more Christmassy drinks?
No matter the option, hopefully this gift guide for the coffee lover gave you a few solutions for that particular coffee lover, or at least spawned a few ideas to help make it a little easier to shop!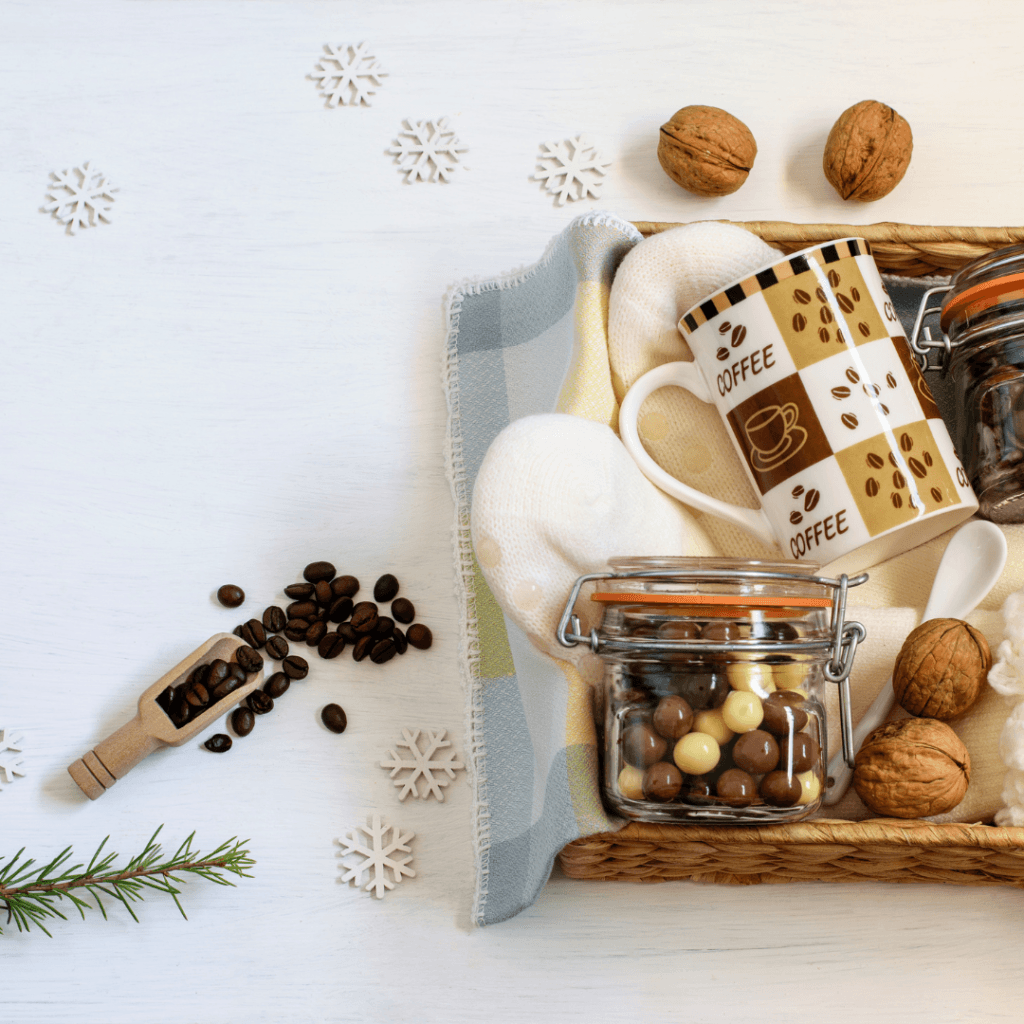 Be sure to check out all our other (hopefully) helpful gift guides, and make your holiday shopping a breeze this year! We have our Splurge gift guide, our Plus Size Traveler top gift picks, the Big & Tall finds, Self Care gift guide finds coming up soon, and we will have more drop this week!
Who and what are you shopping for this holiday season! Have our gift guides helped you find what you are looking for?
Let us know what we have missed, so that we can help you out!