It's 2020 and Hustler's Mode has been fully activated for a lot of us. Well, we thought to create a little roundup of holiday gift ideas for business owners who are about that business life! In an effort to try and navigate all of the uncertainty this year, more people are turning to side-gigging or devoting all of their time to their passion project to make money.
Some of us have already been bosses and are continuously looking for ways to level up in our business. Whichever category you or your loved one falls under, there are plenty of fabulous gifts ideas for business owners that would help make life easier.
And guess what? Shopping for the right gifts for your fellow business owner doesn't have to be boring. In fact, there are some really amazing practical gifts that any business owner will love.
Yes, you have fancy planners and inspirational notebooks, as those are always good choices that any business owner will appreciate. BUT! There are sooooooo many other gift ideas that you are missing!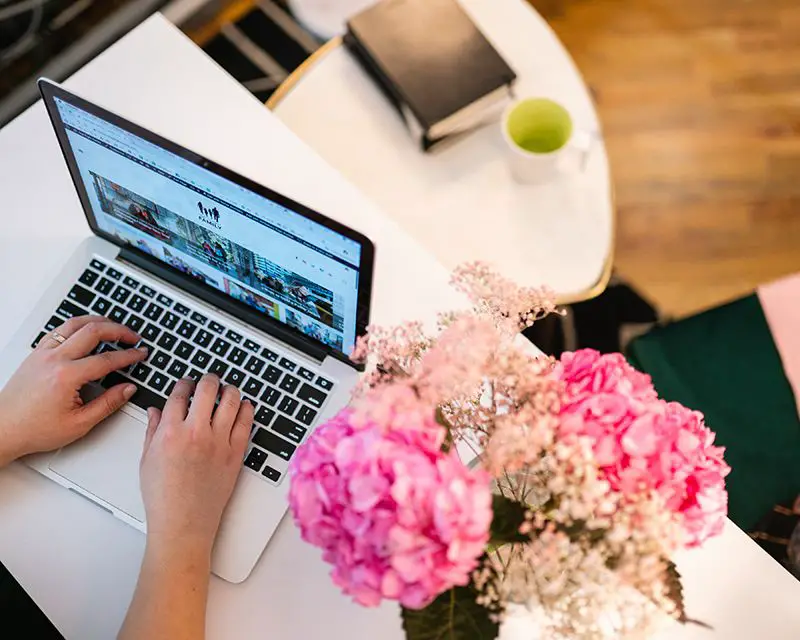 With all of the taxing tasks they have to do on a regular basis, there are so many types of gifts that will surely help them get and stay organized. But also? Help keep them inspired and ready to take on everything…
What business owner wouldn't love that?!
While most gift ideas for business owners focus on practical gifts like electronics and tools that they can use for their business, we decided to create a list that offers practical options as well as gifts that will help with the entrepreneur's overall well-being.
Take a look at the special gifts we found that any business owner would love!
Here are 13 gift ideas for Business Owners you need to see!
Photo Credit: www.lanebryant.com
"A pair of square-shaped reading glasses with soft blush frames featuring subtle tortoise print detailing along the bottom."
Photo Credit: thebookdstore.com
"Bigger isn't always better- except in this case! The 2021 Book'd Deluxe Planner is our upgraded, full-size, multi-purpose planner. It boasts features that are unique to our queens that need a full page per day to make sure they're really making it happen!"
Photo Credit: store.mytaughtyou.com
Why be average when you can be Excellent?! This 11 oz. ceramic mug can be your daily reminder to always be excellent.
Photo Credit: chicgeeks.com
"Premium Faux Crocodile is our most luxurious design yet. This 100% vegan, cruelty-free material is handcrafted to perfection!"
Photo Credit: effiespaper.com
"This journal is perfect for all those #badass boss ladies, friends, co-workers and students you know!"
Photo Credit: www.target.com
"The Keurig K-Mini single serve coffee maker features a sleek design with matte finish, and at less than 5" wide is the perfect size for any space or occasion. The K-Mini brewer is effortlessly simple to use - just add fresh water to the reservoir, pop in your favorite K-Cup pod, press the brew button and enjoy fresh brewed, delicious coffee in minutes."
Photo Credit: entrepreneurscolortoo.com
"24 Shades of Business is an Adult Coloring & Activity book that highlights the success of female entrepreneurs. This book is for all of us business creatives, CEO's and future CEO's because we should all feel inspired. Filled with 24 inspiring illustrations, this book is the perfect way to de-stress, relax, and get motivated."
Photo Credit: https://www.soul-cycle.com/
Give the gift of a "one of a kind, inspirational, meditative fitness experience that's designed to benefit the body, mind and soul".
Photo Credit: www.messinabottle.com
"Being an entrepreneur isn't easy. Entrepreneur is just a fancy word for a crazy person following their dream."
Photo Credit: www.litbklyn.co
"The HU$TLE candle is designed to embody the work ethic of Mia Ray. The scent is both sweet and bold, intoxicating and refreshing. This candle is floral with a hint of sweetness. This scent was created with you in mind. It's to motivate you to go out and get it. Whether you are an introvert or extrovert, you can master the art of the HU$TLE."
Photo Credit: www.casauri.com
"Stylish business card case – plenty of room to carry lots of business cards to maximize your business networking! Your first impression lasts - impress before even handing out your card."
"Dare to Bloom urges us to be both vulnerable and resilient in new seasons of life as we boldly position ourselves for what God has for us next. Serial entrepreneur and author, Zim Flores (neè Ugochukwu), reveals the challenges she's faced and how even her failures have helped shape her sense of purpose."
Photo Credit: USAtoday.com
"Thoughtfully designed. Environmentally sound. Inspired by your home, Nest Audio's colors, size, and shape fit beautifully into any room. It's also designed with the environment in mind."
While practical gifts are always really helpful for the business owner, we kept in mind that now and days business owners may be under a tremendous amount of pressure due to these unprecedented times. The stress of entrepreneurship can definitely take it's toll if it's ignored.
Since most times entrepreneurs overlook their own well being, a thoughtful wellness gift will definitely be appreciated!
The amazing thing about this gift guide is that it's not just for business owners. Nope!
Any working person can use these items to help meet personal and work goals. Whether you're working in the corporate world or a stay at home parent, you can find special use for any of these gifts!
Did you find this gift guide helpful??
Have you checked out the other holiday gift guides that we have fashioned for you?
Ohhh, we have a gift guide for under $50, the Splurge Gift Guide, the Big and Tall gift guide, the gift guide for the plus size traveler, and even the self care gift guide! We even have a gift guide for the coffee lover!
Yup!
We have them all for you to peruse!
We hope you were able to get inspiration for the perfect gift for your business buddy. Let us know if you have any more ideas for gifts for business owners!