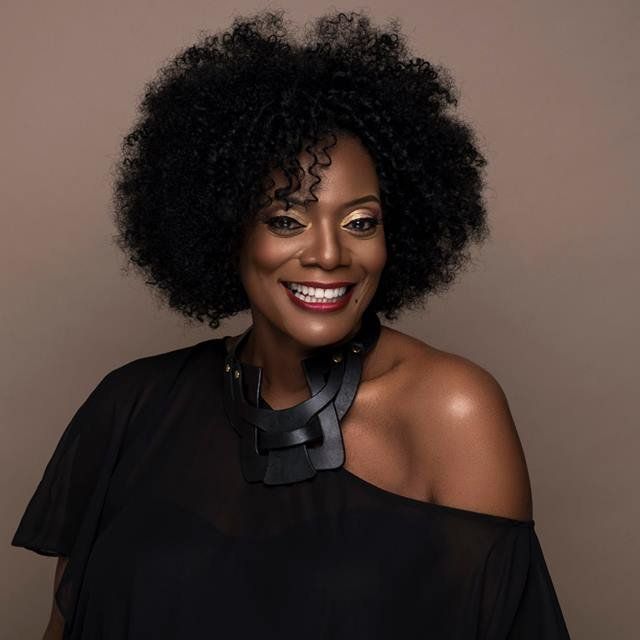 Have you heard of the groundbreaking Full Figure Fashion Week? Do you know the Plus Size Pioneer making it happen?
Curvy.Confident.Chic. Fashionistas, I bring to you Miss Gwen DeVoe, the director behind DeVoe Signature Events and the first ever Full Figure Fashion Week
Now, if you have read Top Plus Size Trailblazers, you would know who she is. However, if you have not, do not worry, as I have had the chance to interview this amazing plus size mogul who is making moves!
An Interview with FFFWeek Creator, Gwen DeVoe:
So, I am always curious to know what the leading ladies are wearing, who are you wearing right now?
Blue jeans (Ashley Stewart), white tank top (Old Navy), Red converse sneakers (Zappos.com), Denim jacket (Old Navy), red bandanna (Soho street vendor). My traditional mogul on the move uniform.
Do you have a favorite designer?
I wear different designs for different occasions. When Im on the go and need to be casual, I mix and match from average retailers. When Im on, I usually call up one of my industry colleagues (designers) and have them make something for me, e.g. Robert Knight or Douglas Says. However, I have to make note that I have purchased (or have been gifted) a few delightful clothing items from my girl Monif C. So yes, I try to patronize all of the labels as much as I can.
You were a model, when did you start, and do you still model?
I started in the early 90s and do model occasionally for a select group of designers.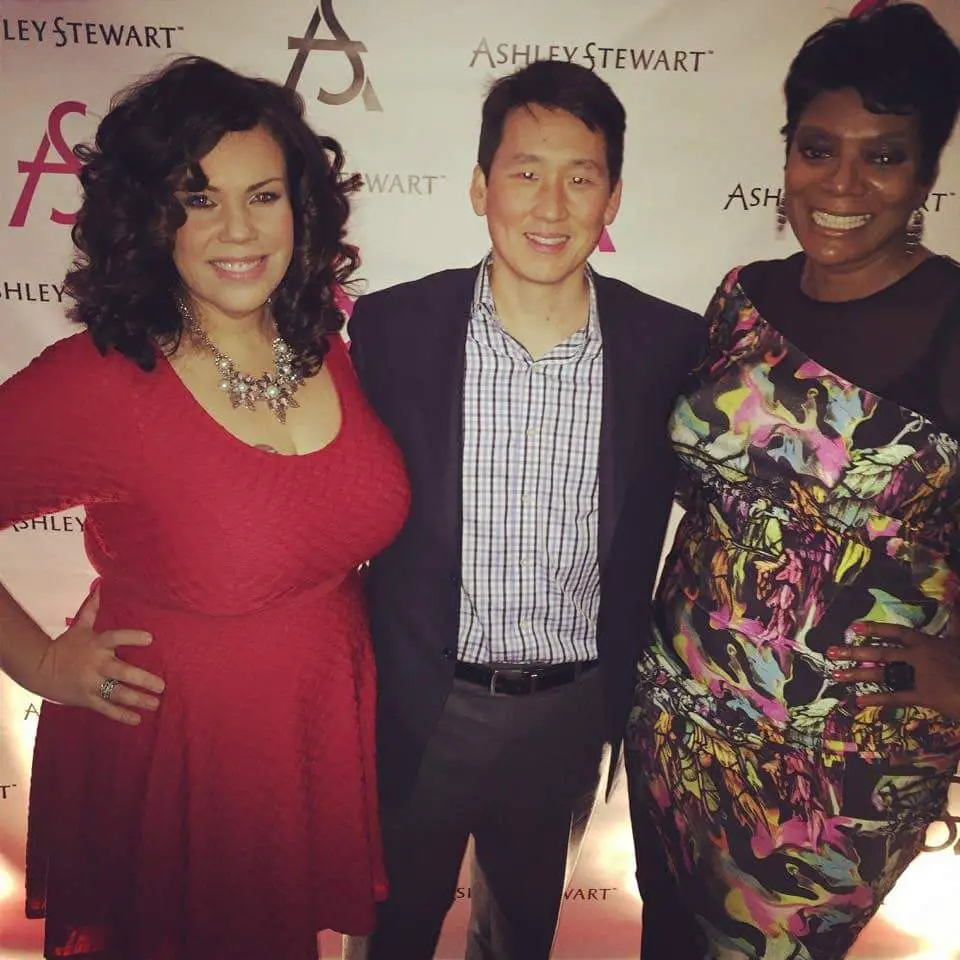 Who were some of the designers you modeled for?

I have modeled for Bella Donna Designs and Douglas Says to name a few.
What changes, if any do you notice about plus size modeling then and now?
What I am noticing is that although a lot of information is available to aspiring models now, which was not the case when I started; models seem to not be resourceful enough to research this information or learn from the experiences of those who have paved the way in plus modeling.
How did you move from modeling to being an advocate?

The transition was easy. I saw that for me personally, there was more longevity in being an advocate for the industry than in being a model. Looks fade but having a reputation of excellent service will live as long as you continue to provide excellent service.
Has being a curvy woman ever been an obstacle for you in business?

Being a curvy woman has rarely been an obstacle for me in business. In fact, because of my height (5'11)" and the even proportions of my body, a lot of people don't consider me to be plus size. But, they are definitely wrong about that.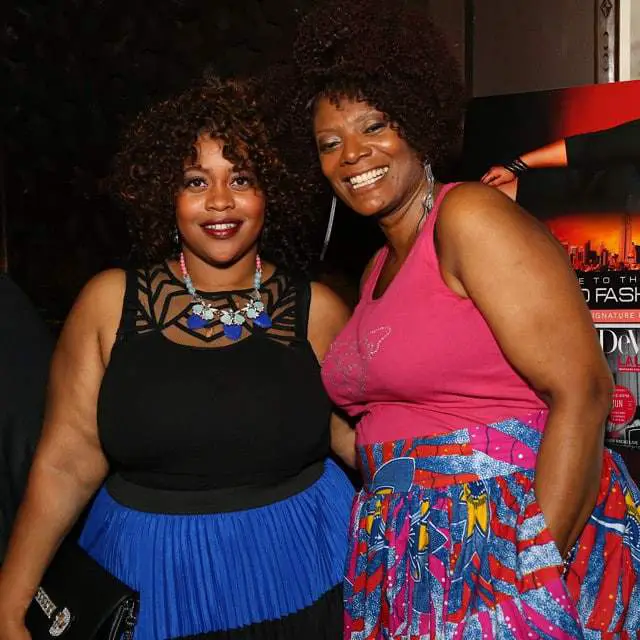 How did you transition to doing Fashion Shows?

I have always been popular and have loved to mix and mingle and with that personality it has brought me resources. I have had mentors and have been able to mentor. I was just the party girl and then I started throwing the parties.
At one party that I threw, a band did not show up, I had to think fast, so I pulled out some girls, did a fashion show on the fly. Then I thought to myself, what would happen if I concentrated my efforts? I realized that there were no curvy chicks in these shows, and so it began and Miss Sharon Quinn was one of my first models. It was
mostly trial and error.
So, this is how DeVoe Signature Events come about?

DeVoe Signature Events was formerly Diva Affairs Inc., a production company of one… me. When I was Diva Affairs, Inc., I was a party promoter. However, as I started to grow and learn more about operating a business, I realized that my business needed to expand.
I also found a greater appreciation for my last name and chose to use that as opposed to the nickname (Diva) my friends had given me. My signature was the fact that I was the only female promoter that promoted plus size events back then. I was very young when I started in this business and as I matured, so did my business.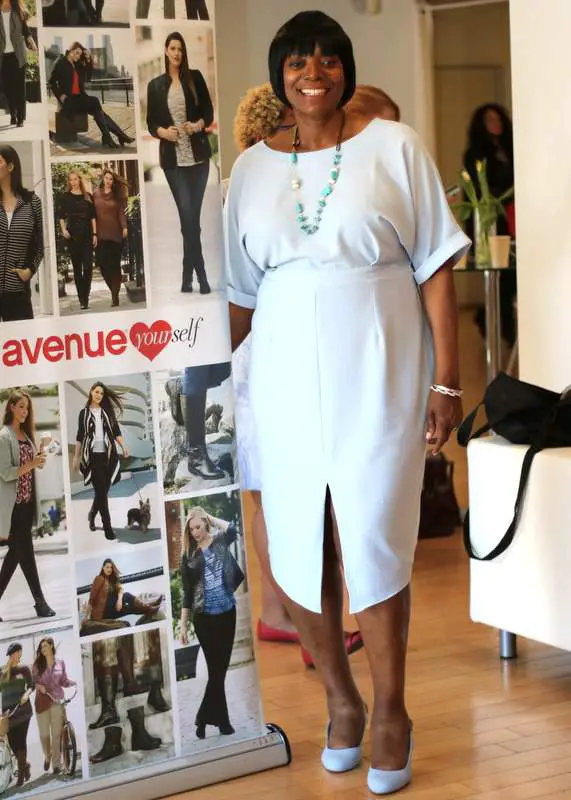 You also produce an event called The Plus Academy. What is this?
The Plus Academy was created out of the need for a dedicated program that focuses on training aspiring plus models and helping plus size women to lead confident, curvy lifestyles through workshops that are developed specifically for them.
Fabulous! What is your inspiration behind The Plus Academy?
I was inspired to open The Plus Academy after being in fashion shows where I was one of the very few plus models. The choreographers of the shows paid little to no attention to the plus models. Most of the time, we were there because we were cute, bubbly and brought personality to the show.
The problem with that is that a lot of the plus models were deprived of receiving the runway they needed. And, that is just one aspect of why I opened the Plus Academy. The Plus Academy started out as runway program for plus size models and evolved into a full service education program that rivals all other model development programs available today.
Dangerous Curves, the Tour- I love the concept! How did you come up with this traveling fashion show?

The concept is basically an attempt to create a vehicle for women in other cities to have access to the different fashions that are available.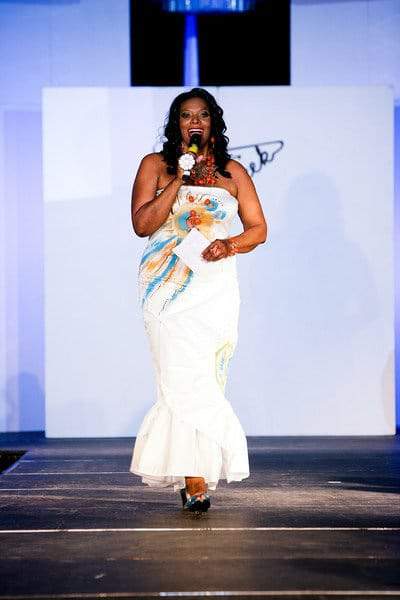 Okay, so for the latest news of it all, Full Figure Fashion Week. Where did this concept come from?
FFFweek was created to give more attention to the fashions that are available to plus size women. FFFweek is more than a fashion show, it is an opportunity for those in the industry to come together and showcase their designs or their services/businesses to a larger audience. And, what better city to kick off the festivities than New York City!
Why do you think it took this long for a show like this to come into fruition?

I can't say why it took so long but I suspect that resources would be one of the reasons. And, that is why the FFFweek team is committed to making this event the largest event ever. We want attendees to feel that they were part of something great. We want those that are in the showcase to feel it was worth their while to participate.
What is your vision for FFFweek?

My vision is to provide a vehicle for designers, businesses, plus models and those in the industry to unify and showcase their products, services and talent to a mass audience that will include consumers and media.
I notice that many of the events you have are centered mostly on the East coast, do you have any plans (pretty please!) for coming to the West coast (preferably the Bay Area)?

We have had events in the midwest as well, but yes, we do plan to come to the West Coast soon. Not sure about the Bay Area, but we'll definitely be on the West Coast.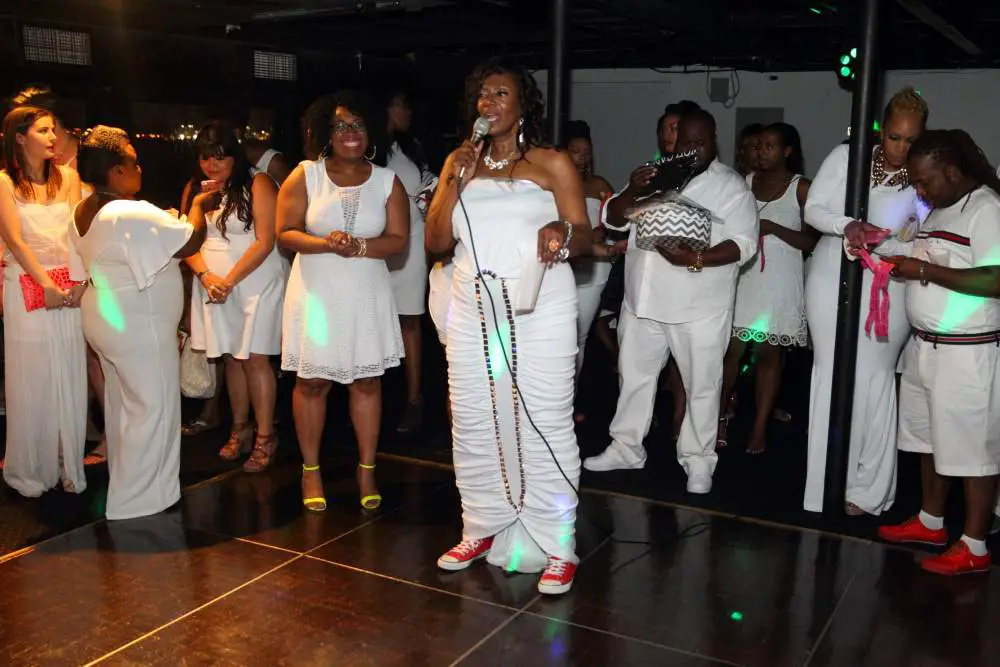 What thoughts do you have about the Plus Size industry, at this moment?

At this time, I am in love with the fact that many in the industry are working together as a team and I hope that FFFweek will help facilitate that.
How does all of this feel, DeVoe Signature Events, FFFweek, The Plus Academy?
Overwhelming, I am crazed, so I am really amazed at how many peeps know me! I just want the industry to come together. I wanna be known as the woman who set the precedent. I hope that by next year. A stepping-stone to show we can do it!
It is time, and I am a bottom line kind of chic it's not about how we can, it's about how we can.
Do you feel that being curvy is being turned into a trend?
I hope not because I don't follow trends. I want to BE a trend.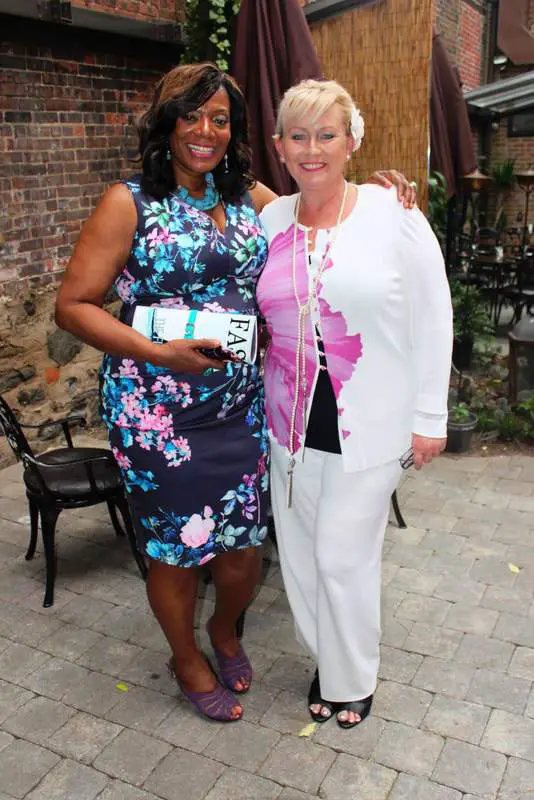 What does Plus size fashion mean to you?

I'm not too sure about plus size fashion means to me, but fashion in general gives me an opportunity to express myself. I have many personalities and fashion helps me to display these personalities every day
Five years from now, where do you want to see the plus size woman?

I want to see the plus size consumer being able to find great fitting, affordable clothing in any store in the United States.
What words could you leave for the Curvy.Confident.Chic.Fashionistas?
When it comes to fashion, support those that support you. Use your consumer dollars wisely by shopping with those labels that represent your unique body.
Thank you again Miss Gwen! It has been a pleasure!
Gwen DeVoe is such an inspiration to all! To learn more about who she is and what she does, please visit DeVoe Signature Events. Wanting to know more about full figure fashion week? Make sure you go to FFFweek.
Are you planning to attend this groundbreaking, earth shattering, and monumental event? Please share your thoughts with me!
Keep it Curvy!