Here at TCF, we strive to support our fellow plus size indie designers, in living their true selves and chasing their dreams. Though mainstream society loves to dictate what people of certain sizes should or shouldn't wear, we're always willing to scream from the rooftops: "B*llSh*t!"
One young woman, one who we are calling "One to watch," is designer Grace Insogna. She is an example of just that.
The senior fashion design student at New York City's Fashion Institute of Technology (FIT) has shaken up the unyielding fashion industry and added a pop of color in more ways than one! Grace, the founder of a knitwear brand D I S G R A C E (love the play on her name!), Grace became the first student ever, to feature a plus-size model at FIT's The Future of Fashion show!!
Yes Grace, yes!!!
Grace Insogna Becomes First Student To Use Plus Size Model At FIT's Fashion Show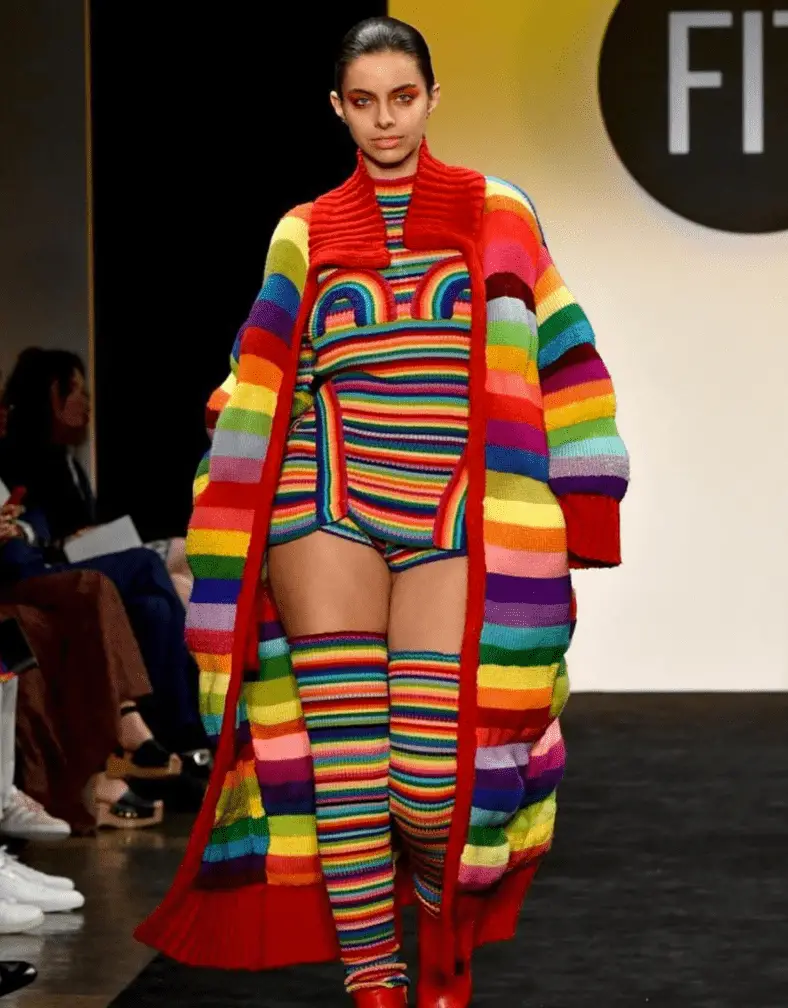 "I wanted to do something that was really bright and colorful because not only is that my personal style but, also, I feel like there are so many limited options for plus-size people, and to have something so fun and outrageous is pretty uncommon. I feel like people should be able to wear what they want and not be judged for it. We can't necessarily control how other people view us or what they say about us, but we can definitely change our internal narrative and shift it to one that's more compassionate."

–Grace via NYLON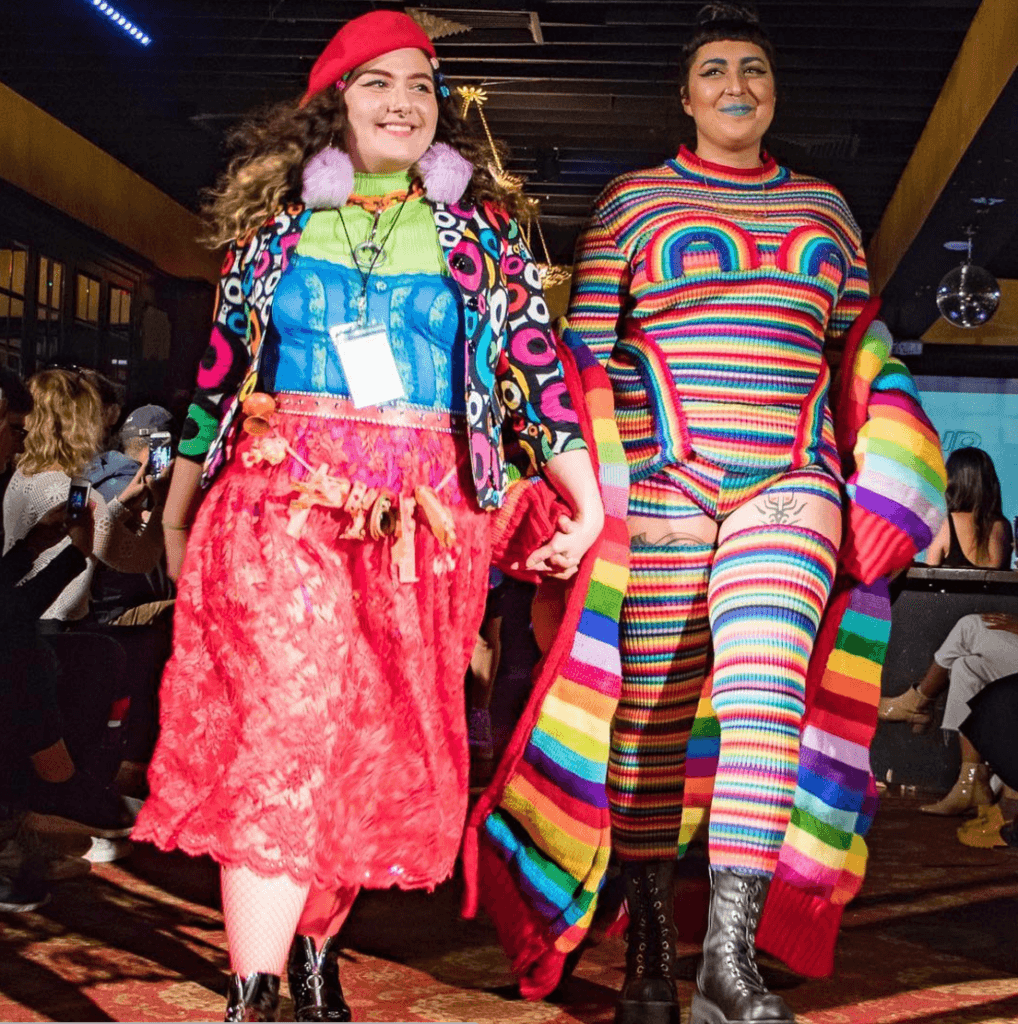 In a feature video for the fashion and beauty magazine, Grace dug deep into her personal life, recounting a year where she couldn't go a day in her life without wanting to die.
She channeled that very energy into her fashion, with one particular vibrant sweater dress! Channeling her personal struggles, she made her mess her message!
With her debut piece, on the front, the words "I want to die" are written across the psychedelic sea of colors. But, on the back is triumph: "I AM STILL ALIVE."
YAAASSS, Grace!
You can follow grace on Instagram at @disgraceny
This woman is giving us all the feels… To not only make history, but to also do so while telling her story for all to see? THIS is inspirational. THIS is amazing.
What do you think of Grace's line? Did you see any pieces you loved on the runaway in the clip above? Can you relate to her story in any way?
Let us know in the comments!